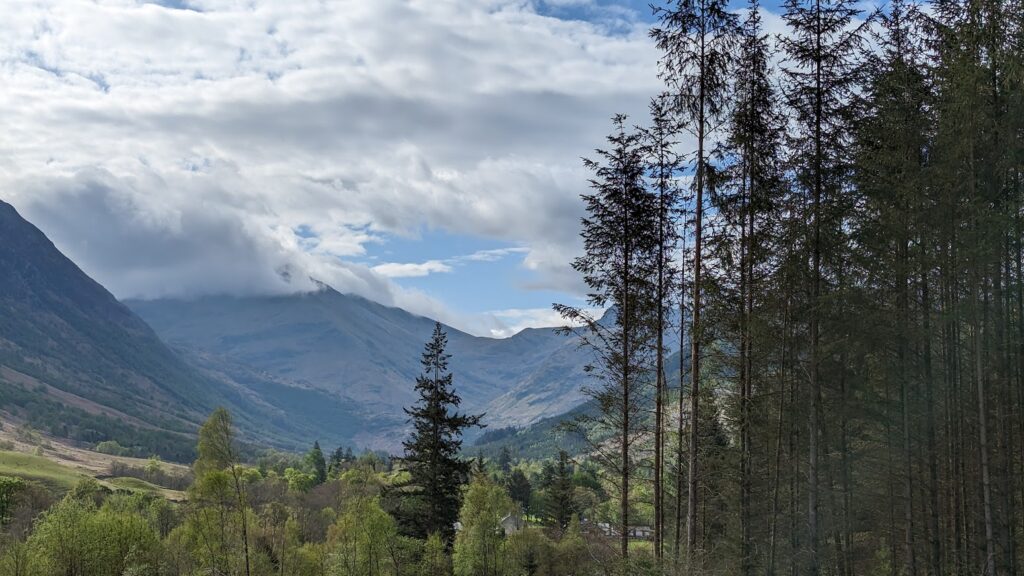 After spending three springs in Ajijic, I have learned how unpleasantly hot, dry, and dusty it can be in May. So this year I decided to get away.
My first plan was a driving tour in Norway, starting in Oslo and working my way north, above the Arctic Circle. But that turned out to be impractical financially and logistically, so I settled on Scotland.
I actually never had Scotland on my bucket list, but I put together an itinerary using trains and buses to get around, and little by little I became very excited about it. I knew weather would be a crap shoot, and I was prepared for constant rain showers as well as cold temperatures.
In the end, I did get rained on a bit, but not as much as I anticipated. And I did deal with some very chilly weather, which I didn't mind one bit. But it actually got to be pleasantly warm on some days, especially toward the end of the trip.
What surprised me the most about Scotland was how much I loved it! The scenery was gorgeous, with gorse-covered hillsides and tons of wildflowers. The cities, especially Glasgow and Edinburgh, enchanted me. I met many friendly people. And I did some hiking that I enjoyed as much as any hikes I've ever done.
Of all my trips, Scotland was the place that exceeded my expectations perhaps more than any other.
Photos and Video
---
Blog Posts