My next trip is a five-week adventure in Scotland. I'll be traveling independently, mostly by train, and looking forward to enjoying great scenery, hiking, and relaxation.
My trip is scheduled for late April and all of May. This is the hottest time in my corner of Mexico, so I was eager to find somewhere cooler to get away. I think Scotland will offer cool temperatures. It will probably rain; I hope not too much.
It's been a long time since I took a solo trip planned entirely by myself. The last time I did this was in 2016, when I went to Belgium, the Netherlands, and Norway. More recently, I've either traveled on tours or with itineraries arranged by travel agencies.
I was originally working with a travel agency to put together my Scotland trip, but I quickly discovered that it would be easy (and a lot cheaper) to do all the arrangements myself.
I'll be traveling more or less in a clockwise loop, starting in Glasgow and ending in Edinburgh. On the map below I'll be visiting the sights in numerical order.
If you want just a quick overview of my itinerary, keep reading. If you want more, skip to All the Details.
My Scotland Itinerary: Just the Basics
Actually, the map above is the most basic; it just shows the order of where I'm going.
Here's a day-by-day account of locations and activities.
My Scotland Itinerary: All the Details
April 24–26: Travel
I have to fly from Guadalajara to Mexico City to catch my overseas flight. Volaris gets me from GDL to MEX on the evening of the April 24, departing at 8:42 pm and arriving at 10:15 pm. Then I fly Turkish Airlines from MEX to IST, departing at 4:45 am on April 25, arriving on April 26 at 4:45 am. Then I fly (again on Turkish Airlines) from IST to EDI, departing at 7:30 am and arriving at 10:00 am.
It may seem odd to travel to Istanbul en route to Edinburgh, but I researched a lot of different options, and this was the most cost-effective and reasonable itinerary. Plus I loved flying Turkish Airlines last year on my trip to Turkey and the Caucasus. Their service is outstanding.
Once I arrive in Edinburgh, I will travel to Glasgow. There is a direct bus from Edinburgh Airport to central Glasgow, so that is most likely how I will get there. It's about an hour and forty-five minutes.
From the bus station in Glasgow to my hotel is a ten minute walk.
April 26–28: Glasgow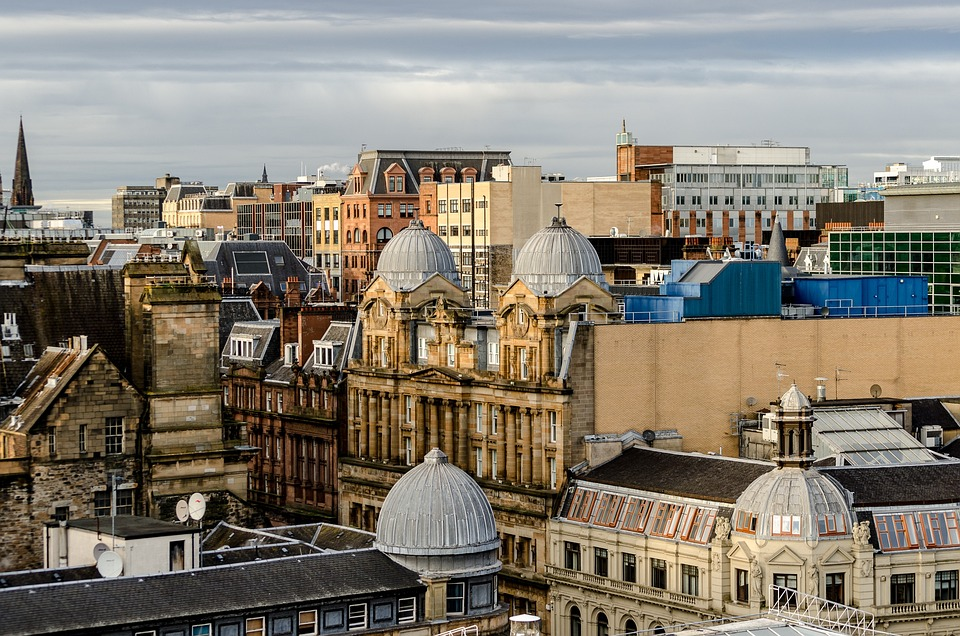 I'm staying at Grasshoppers Hotel in Glasgow for three nights. In addition to being close to the bus station, it's basically adjacent to the train station for when I leave.
On April 27 I am having a private walking tour. My guide, Eamon, said that he is unable to offer it for free for just me, so he's charging me £25, which still seems a great deal. Here's how he describes the tour:
We shall be focusing on the history and related architecture of the glory years of the city, sadly now long gone, and examining how Glasgow became the industrial-commercial behemoth nicknamed the 'Second City of the Empire'. We shall visit inside a number of important buildings, subject to any last-minute restrictions which might apply. We shall be looking at examples of Georgian and, especially, Victorian architecture, Glasgow having been described, quite properly, as the best-preserved Victorian city centre in Europe.
Then on April 28 I have booked a food and drink tour called "The West End Wander." Here's their description:
You will walk through the West End with our Glasgow food tour, tasting the fabulous Scottish food and drink the city has to offer, enjoying the Glasgow patter, while exploring the history and culture of Glasgow itself. No need for lunch – you will be well fed and watered!

Your local tour guide will show you interesting gems of the West End and recommend where to go and what to see while in Glasgow.

We will visit 6 amazing, independent restaurants, shops and bars where you'll try tasty Scottish seafood, visit Glasgow's original cheesemonger, sample some fabulous gin at a traditional pub dating back to 1895 and enjoy a wee dram with us.
April 29-May 1: Loch Lomond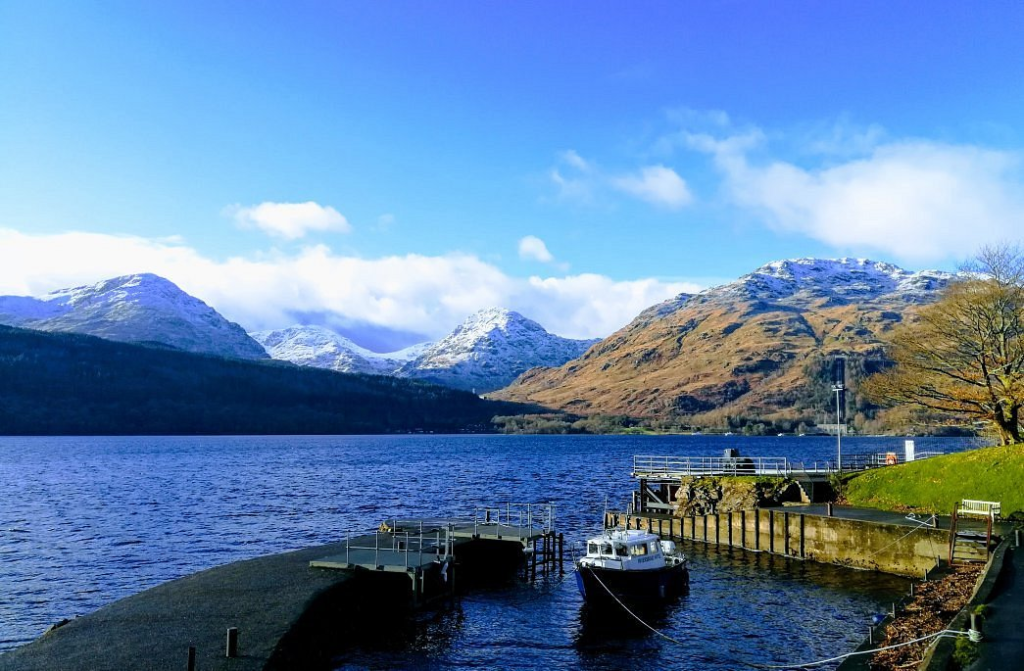 On April 29 I will take a train from Glasgow to Balloch (about an hour), at the southern tip of Loch Lomond. There I will spend three nights at Balloch House, just a three-minute walk from the train station.
On April 30 1 I have booked a tour of Loch Lomond and Trossachs National Park. It's an all-day tour that includes two short hikes, some great scenery, and some history. May 1 is open for relaxation or any other sights and activities I may discover in and near Balloch.
May 2–4: Oban, Mull, and Kerrera
My train from Balloch to Oban on May 2 is about 3 hours. I'm staying at Killorn Guest House, about a six-minute walk from the train station.
The main attraction here is not in Oban itself, but the nearby islands. On May 3 I'll take a tour to Mull, Iona, and Staffa. Here's the itinerary:
Journey through the stunning scenery of the Isle of Mull, delve into the ancient history of Iona then onto the unique Isle of Staffa to see the geological wonders of Fingal's Cave and, until early August, the opportunity to see its nesting puffins.

The Three Isles Tour departs at 0955 from Oban Ferry Terminal on the CalMac ferry, crossing the Firth of Lorn to Craignure on Mull where you join your coach. On the coach journey you'll hear fascinating commentary about the beautiful scenery you're traveling through and the history of the island. The route through Mull is via Glen More to Fionnphort where you board the ferry for the Isle of Staffa. After landing on Staffa and visiting Fingal's Cave, we sail south to the Isle of Iona. Visit Iona Abbey, the Benedictine nunnery and the Reilig Oran – the burial place of kings.
May 4 is open for a visit to Kerrera, a small island a short ferry ride from Oban. Once there, I can just wander around, visit the ruins of Gylen Castle, and admire the scenery.
May 5–7: Fort William and Glen Coe
This is the bus route from Oban to Fort William. It's departs at 9:30 am and arrives in about 90 minutes.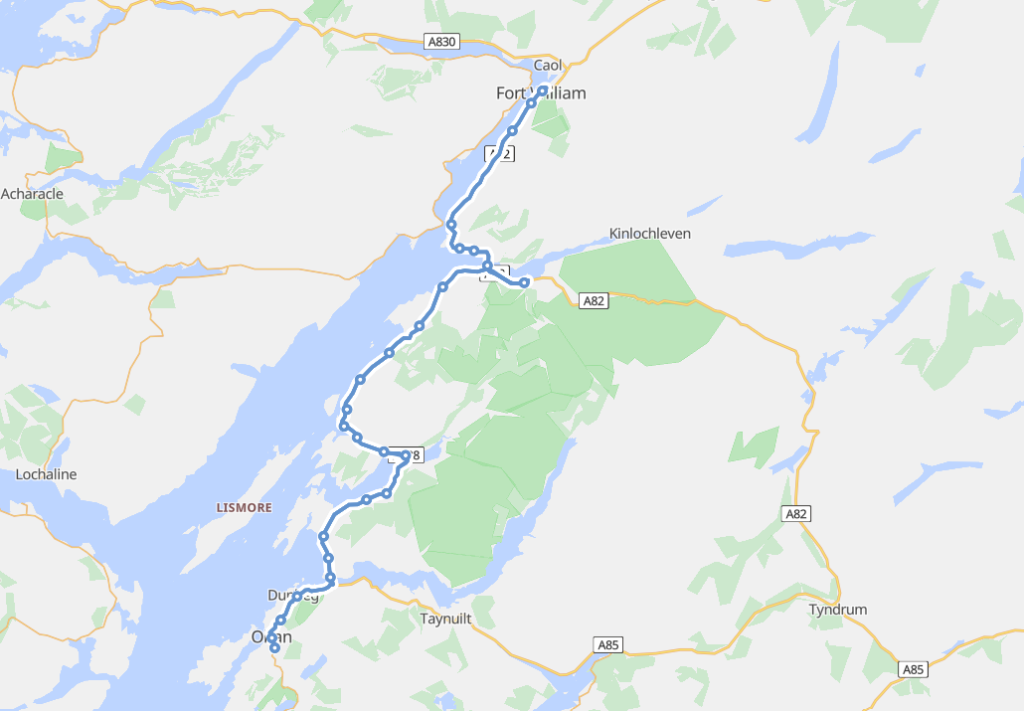 This is the train route, which requires a change at Crianlarach. It's not very direct. There's a train at 8:57 am that arrives at 12:11 pm, or a train at 12:11 that gets in at 16:09. Train tickets cost almost three times the bus ticket. But I don't really need to arrive in Fort William by 11 am. And maybe the route goes through some pretty parts of Scotland.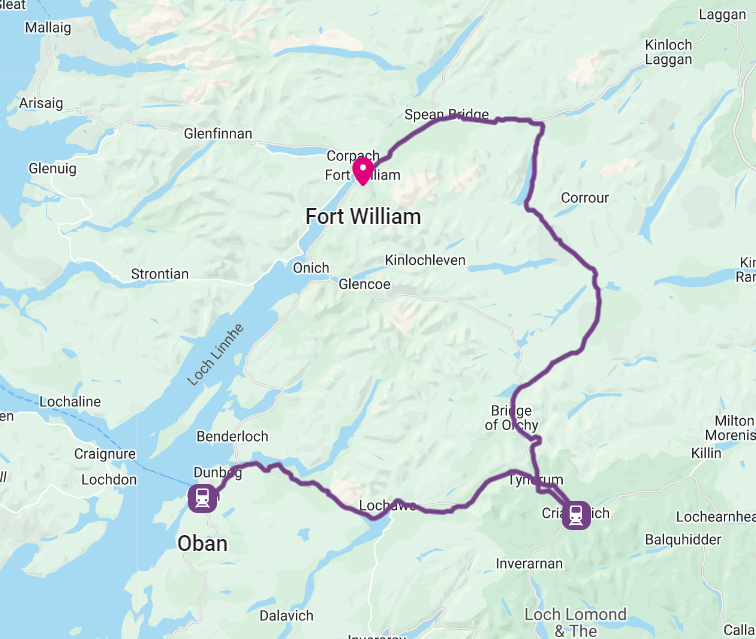 Either way, I'll make the trip on May 5. Fort William is a major tourist center, close to Ben Nevis, the tallest mountain in the British Isles. It is also close to the volcanic valley of Glen Coe.
I'll be staying three nights at the Premier Inn. It's a little more of a basic hotel/motel that most of the other places I'm staying, but Premier Inns in the UK seem to be well run and well-reviewed, and this one is just 4 minutes' walk from the train station and 3 minutes from the bus station.
Like most visitors to Fort William, I'm planning on getting out of town to enjoy the scenery. On May 6 I have a private tour where I should get to see a good bit of it:
Scenic drive alongside beautiful lochs and through stunning mountain scenery.
Photo stop at Neptune's Staircase and the Caledonian Canal, a marvel of early 19th Century engineering.
Visit the Glenfinnan Visitor Centre and climb the monument to enjoy the panorama from the viewing platform.
Take a short walk to the viewpoint to see the Glenfinnan Rail Viaduct, the "Harry Potter Bridge," and continue on a moderate hike of about 1–2 hours.
Photo stops alongside Loch Leven for fantastic mountains views including the iconic Pap of Glencoe.
Visit the small village of Kinlochleven a hidden gem with a fascinating industrial heritage.
Visit the National Trust for Scotland Visitor Centre in Glencoe to find out more about the infamous Glencoe Massacre.
Lunch time at the cosy Clachaig Inn where you can discover why Campbells are still not welcome.
Photo stops along Glen Coe where you can see the famous Three Sisters, as well as filming locations for the Harry Potter, James Bond, Mary Queen of Scots and Outlaw King movies.
I'm figuring on May 7 for some hiking on my own. There are so many good choices at WalkHighlands.co.uk.
It might also be a day for laundry and relaxation.
May 8–11: Isle of Skye
The journey from Fort William to Portree, on the Isle of Skye, could be a bit complicated; I can take a train to Mallaig, then a ferry to Armadale, at the south end of Skye, and then a bus or taxi to Portree.
But there's a much more convenient option: a bus that goes all the way from Fort William to Portree. I depart at 10 am and arrive at 1:05 pm.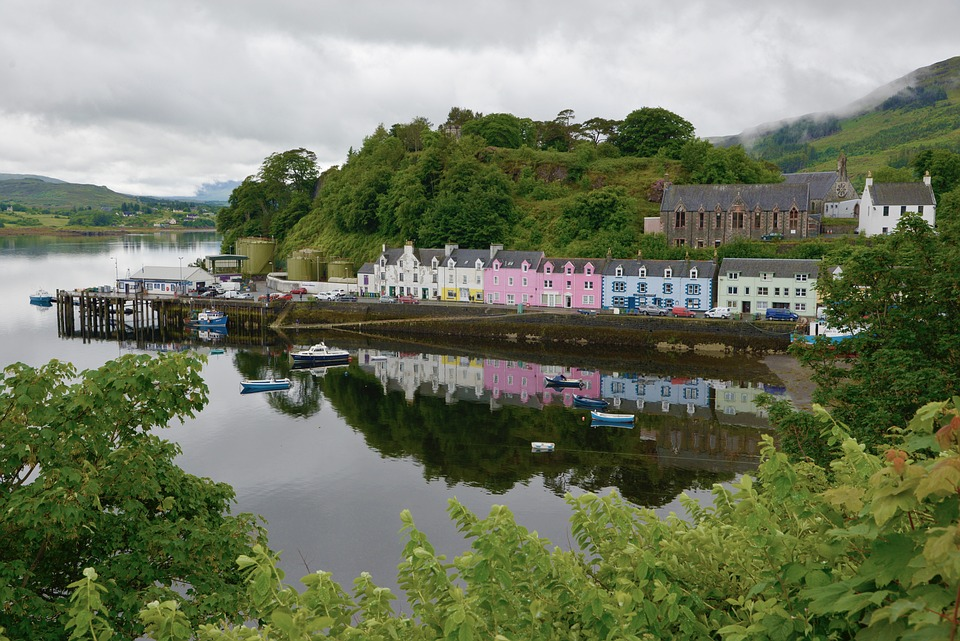 I'm staying four nights in Portree at Viewfield House. Portree is the place where I had the most difficult time finding a place to stay. Viewfield House looks very nice, but it's on the outskirts of town, which would not be my preference. Google Maps says its about a fifteen-minute walk from the center of town.
I have no plans at all on May 9 and 10, so I will be looking at some options for places to go and things to see. There are some short hikes around Portree, and some I could get to by bus. I could also just enjoy the charming town of Portree.
On May 11 I have an all-day tour of the Isle of Skye:
Fairy Pools (Walk 1hr 15min)
Fairy Glen (Walk 30min)
Kilt Rock (Photo stop)
Old Man of Storr (Photo stop)
Cuillin Mountains (Photo stop)
Quiraing (Photo stop)
Neist Point Lighthouse (Walk 1hr)
Time for Lunch ( 1hr )
I would have scheduled this tour on my first day, as kind of an orientation to the Isle of Skye, but it's not offered on Tuesdays or Wednesdays.
May 12–13: Inverness
Bus is, once again, my best option for getting from Portree to Inverness. I depart Portree at 9:00 am and arrive in Inverness at 12:20 pm.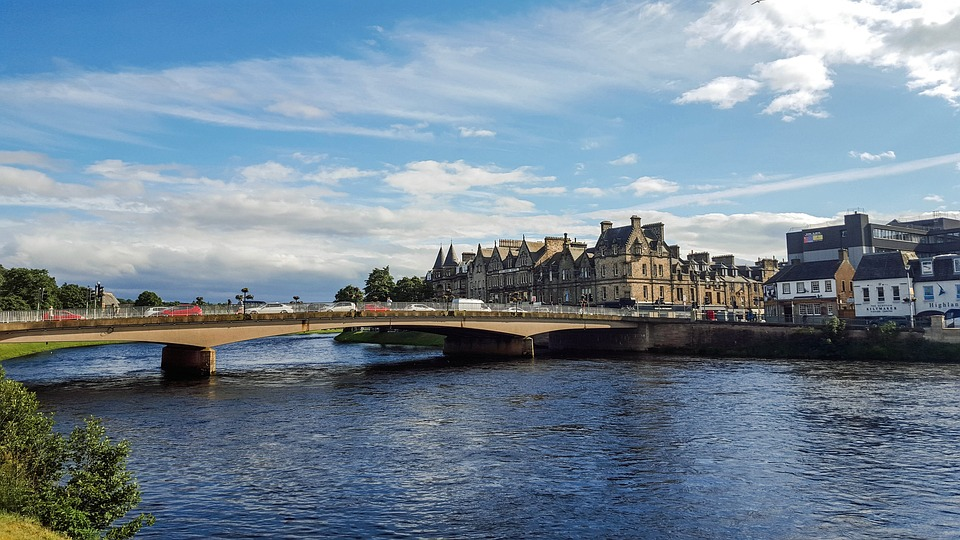 I'm staying two nights at Eskdale Guest House, about eight-minutes' walk from the bus or train station.
I've booked a walking tour of Inverness at 5:30 on May 12. And on May 13 I am taking a tour to Loch Ness and Culloden Battlefield, with the following highlights:
Loch Ness: Photo stop to see this world famous loch that holds the most volume of water of any lochs. Perhaps you might see it's most famous inhabitant Nessie!
Urquhart Castle: Stop here and admire the wonderful views of this iconic castle. Hear the history and folklore from your guide and take some photos of the castle and spectacular view down the loch.
Beauly Priory: Enjoy a stroll through the stunning ancient ruins of Beauly Priory, or visit some of the wonderful local cafes (including an award-winning deli) and shops that this medieval burgh has to offer. Learn about the connection to the Outlander series.
The Singleton Distillery: Learn about the single malt whisky produced at the distillery and take the Short Exhibition Tour and Tasting
Culloden Battlefield: Experience the feelings evoked by standing on the site of the last pitched battle fought on British mainland soil. Your guide will take you round around the battlefield showing you Memorial Clan Markers, the Memorial Cairn and much much more
Clava Cairns: Have a guided tour around the prehistoric site and marvel at the Standing Stones and Burial Cairns, learning their history from your guide.
May 14–16: Aviemore and Cairngorms National Park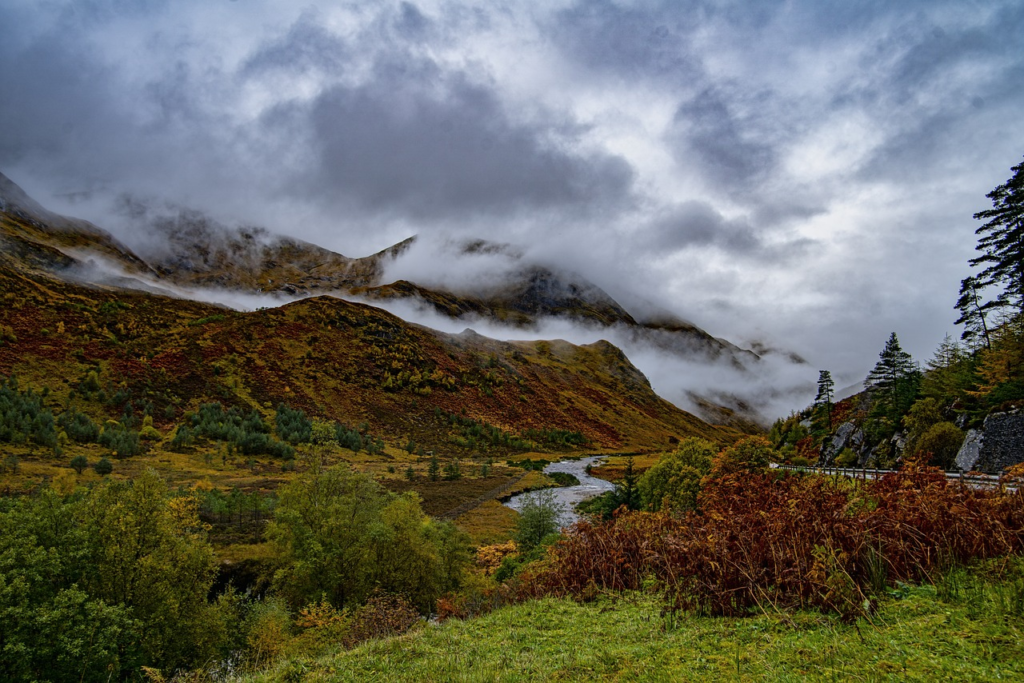 It's just about 40 minutes by train from Inverness to Aviemore, where I am spending three nights at the Cairngorm Hotel. The hotel is just across the street from the train station.
There's a Sunday market and craft fair if I get there early enough on the 14th. There's also a steam railway that runs on Sundays.
Aviemore is a popular base for exploring Cairngorms National Park. I've booked a tour with Gordon at Grand Tours of Scotland for Monday, May 15. On the 16th I will be doing a Quad Trekking tour at Rothiemurchus. And I've got a list of great hikes and other activities in and around Aviemore, so I should be set.
May 17–19: Pitlochry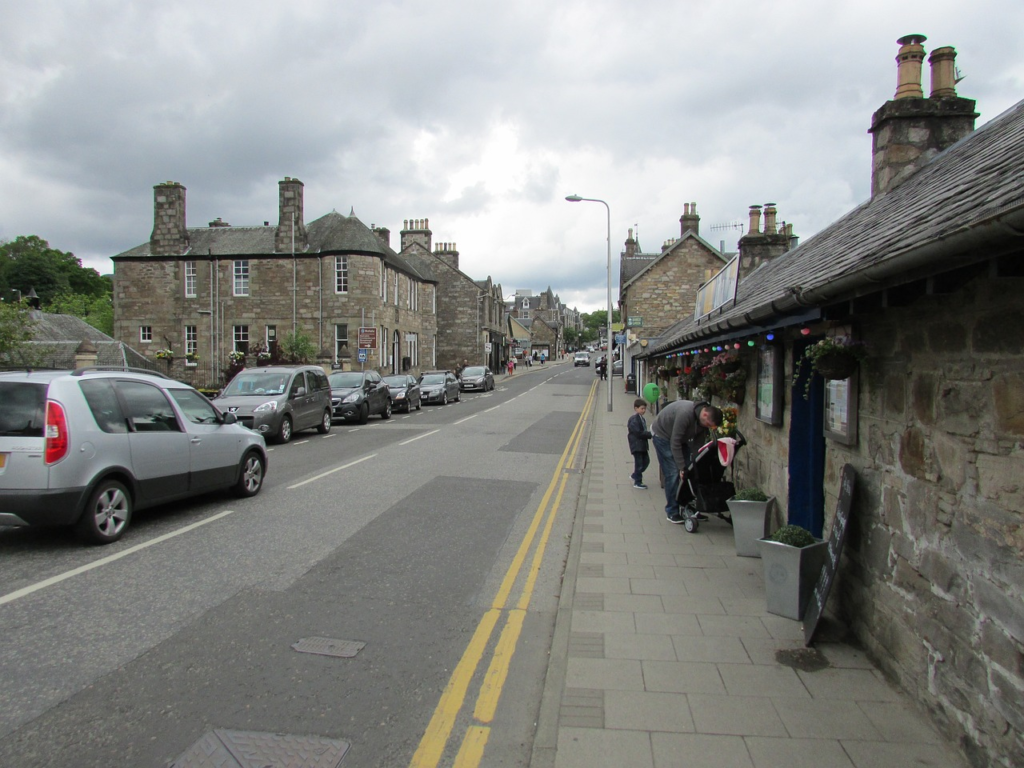 In the late 19th century Pitlochry was an elegant Victorian spa town, famous for its mild microclimate and beautiful setting. Today it is a busy tourist town, with wall-to-wall gift shops, cafés, B&Bs, large hotels, and a huge golf course. The town itself is oddly nondescript, but it's a convenient base from which to explore the surrounding hills and valleys.

Fodor's Essential Scotland
About an hour by train from Aviemore, Pitlochry will be as Fodor suggests, a base for exploration of surround areas. In addition to hills and valleys, there are a number of nearby towns and castles I can get to by train.
I'm staying three nights at McKays Hotel, just a three-minute walk from the train station.
Among places I might visit are Blair Castle (about 10 minutes by train), Dunkeld (13 minutes), Perth (31 minutes), and Killiecrankie (short bus ride). Plus there are a lots of walks and hikes in and around the town.
On Friday night, May 19, I have tickets to see Gypsy at Pitlochry Festival Theatre.
And at the bar in my hotel on May 18 they have pub trivia!
May 20–22: Dundee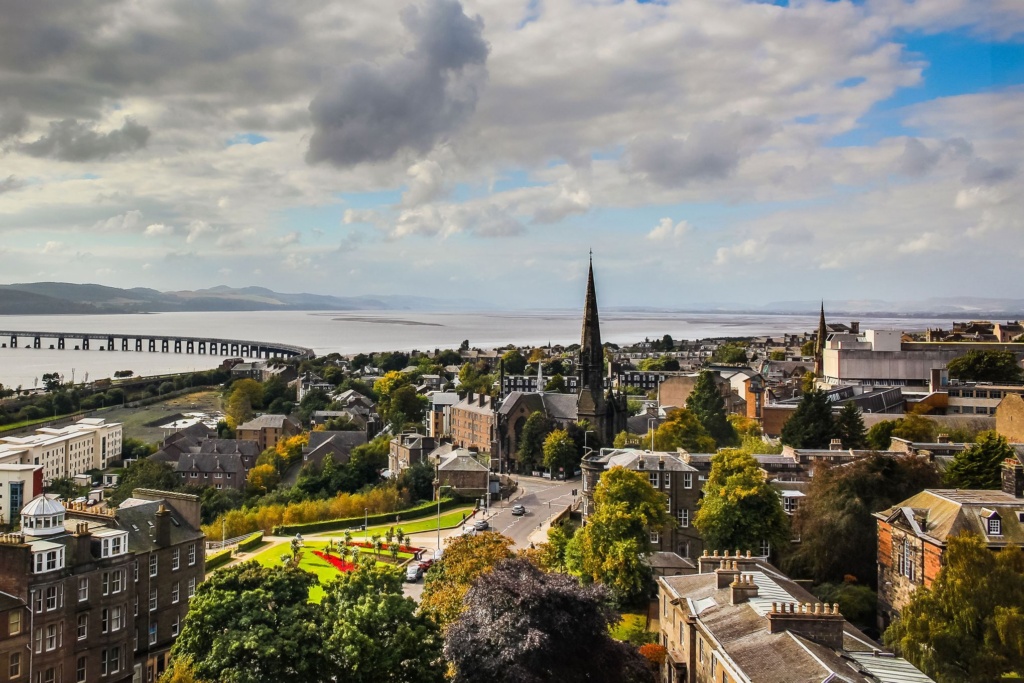 Dundee is a dynamic and compact city that's becoming a modern wonder. This is a city with science, historic ships and museums for kids (and big kids), plenty of culture with theatres, arts centres, coffee shops and cool bars for grown-ups, and walking routes past interesting architecture for everyone who visits.

VisitScotland.com
The train from Pitlochry to Dundee is about 90 minutes, including a change of trains in Perth. If possible, I might consider a stopover in Perth to walk around between trains.
I'm staying three nights at the Premier Inn Dundee Centre, right across the street from the train station.
There are a number of sights I'm looking forward to seeing in Dundee, most especially the V&A Museum (a branch of the Victoria and Albert Museum in London). This museum sits right on the waterfront (the River Tay) and is dedicated to design. Dundee is also known for its collection of public sculptures, and there is a 45-minute walk called the Dundee Architectural Trail. And the city has a guide for how to spend 48 hours in Dundee.
I would like to take an excursion from Dundee to visit Saint Andrews. I'm not especially interested in the famous golf course at Saint Andrews, but I've heard that the town and the university there are lovely and worth a visit. There is a regular bus service between Dundee and Saint Andrews, so I might take part of a day to do that if I'm not too enchanted by Dundee.
May 23–27: Edinburgh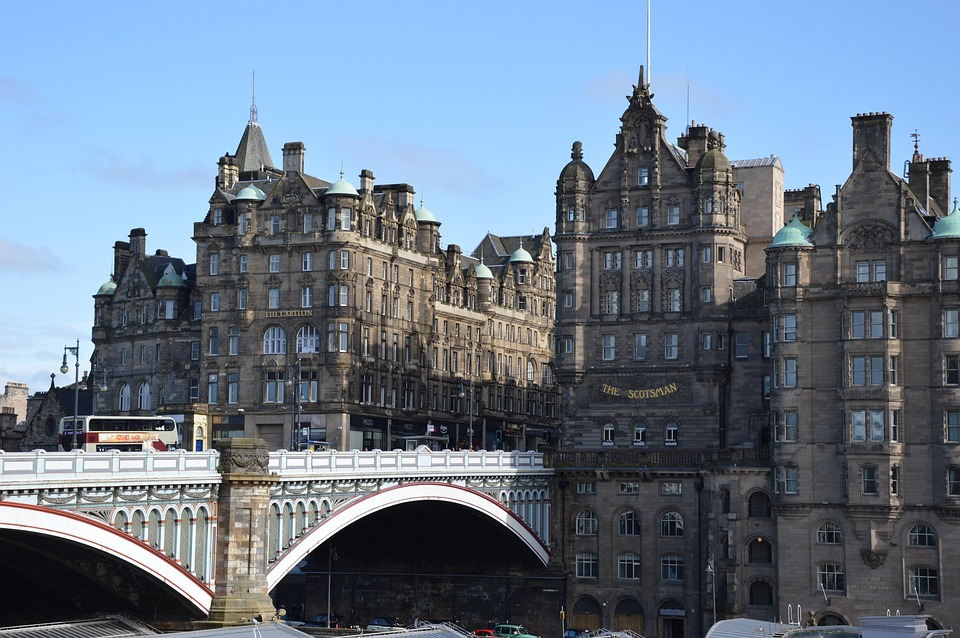 I finish my Highland adventure in Edinburgh, the capital of Scotland. The train from Dundee is around an hour and a half. I'm staying five nights at the ibis Styles Edinburgh St Andrew Square, a six-minute walk from Waverley Station.
There are a lot of walking tours available in Edinburgh, both daytime and nighttime, and I'm tempted to book a number of them, but I want to keep some time free for museums and spontaneous explorations.
I arrive in Edinburgh on Tuesday, May 23. That evening I have a tour called "Hidden and Haunted":
This is easily our goriest, most graphic and spine-chilling Edinburgh ghost tour, where we take you on a dark and eerie journey through Old Town's sinister wynds and closes before descending into the haunted Blair Street Underground Vaults.

Hear of tales not fit for the glare of daylight – or for telling to those under the age of 18. Perhaps what's spookiest of all, is that these twisted tales of history at its worst are all true stories.
On Wednesday, May 24, I have an Old and New Town Food Tour in the afternoon. Then that evening I will be seeing The Stamping Ground, a musical, at the Festival Theatre. It's based on the music of Runrig, a Celtic rock band that formed in 1973 and disbanded in 2018. I'm not familiar with them or their music, but the show has good reviews, so I'm hoping I'll enjoy it.
Thursday, May 25, I have a walking tour called "Secrets of Edinburgh's Royal Mile" and a visit to Edinburgh Castle.
I'm keeping my last two days open for additional explorations in Edinburgh, probably some museum visits. TimeOut lists "The 12 best museums in Edinburgh," but it's unlikely I'll be able to fit in more than a few of them. I'd also like to take a day trip to Stirling. About a fifty-minute train ride from Edinburgh, Stirling, according to Fodor, "is one of Britain's great historic towns."
May 28–29: Travel
My departing flight on May 28 isn't until 4:35 pm, so I will have the morning free for some more fun in Edinburgh before I have to say mar sin leat to Scotland. I land in Istanbul at 10:55 pm, and then I fly back to Mexico City, departing at 2:05 am and arriving at 8:20 am.
A Bonus
I won't be heading directly home on May 29. Instead, I'm going to Acapulco for a bridge tournament.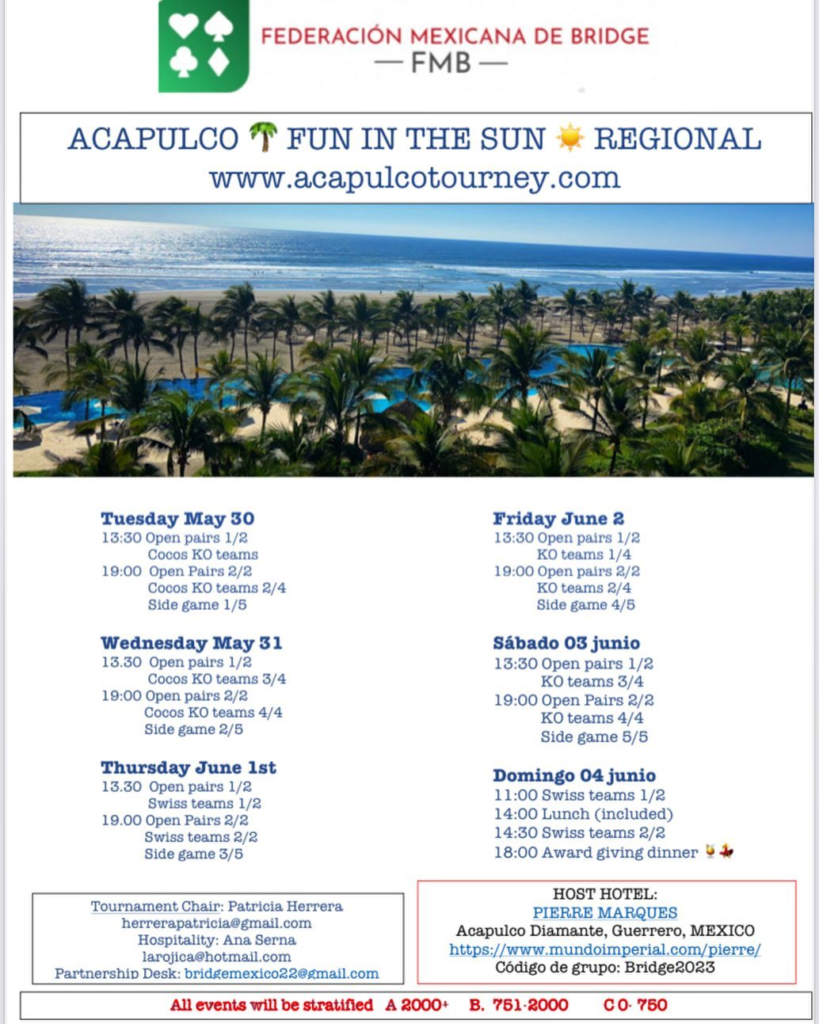 I'll finally get back home on Monday, June 5.
It's a long time to be away, but as I was writing this post, I became wistful as I got to the end of my itinerary. It kind of felt like I was getting to the end of my journey!