Who's bored with hearing about breakfast? Let's skip ahead.
We explored the hill towns of Istria today. When I was first researching this trip, I thought I might want to skip Istria, because it has hill towns just like Tuscany, and I've already been there. I wondered whether Istria was special and unique enough to warrant a visit on a crowded itinerary, and I really questioned whether three days was way too much.
But as it turns out, there was not enough time to see everything I would have liked to see. I never made it down to Pula, on the southern tip of the peninsula. It's famous for having some of the best Roman ruins outside of Italy, and it was definitely part of my planned itinerary to spend part of yesterday down there. But it was so nice to take a day off from driving. I'll never know whether to regret missing Pula, but I don't regret what I did instead.

There was a lot of driving today, but it turned out to be quite easy to connect various hill towns on well marked scenic back roads. Each one had its own character, and none really reminded me of any Tuscan hill towns. For one thing, there were far fewer tourists, even in Motovun, which is the most popular.
We visited four of the towns and drove through several more.
Grožnjan (Grisignano in Italian) was our first stop and far and away my favorite. It has all the twisty, narrow, cobbled lanes and ancient stone buildings I expected in all the towns, but the big surprise was how it was filled with artist galleries. There was nothing world class, just people doing their art. I even bought two vases to add to my collection.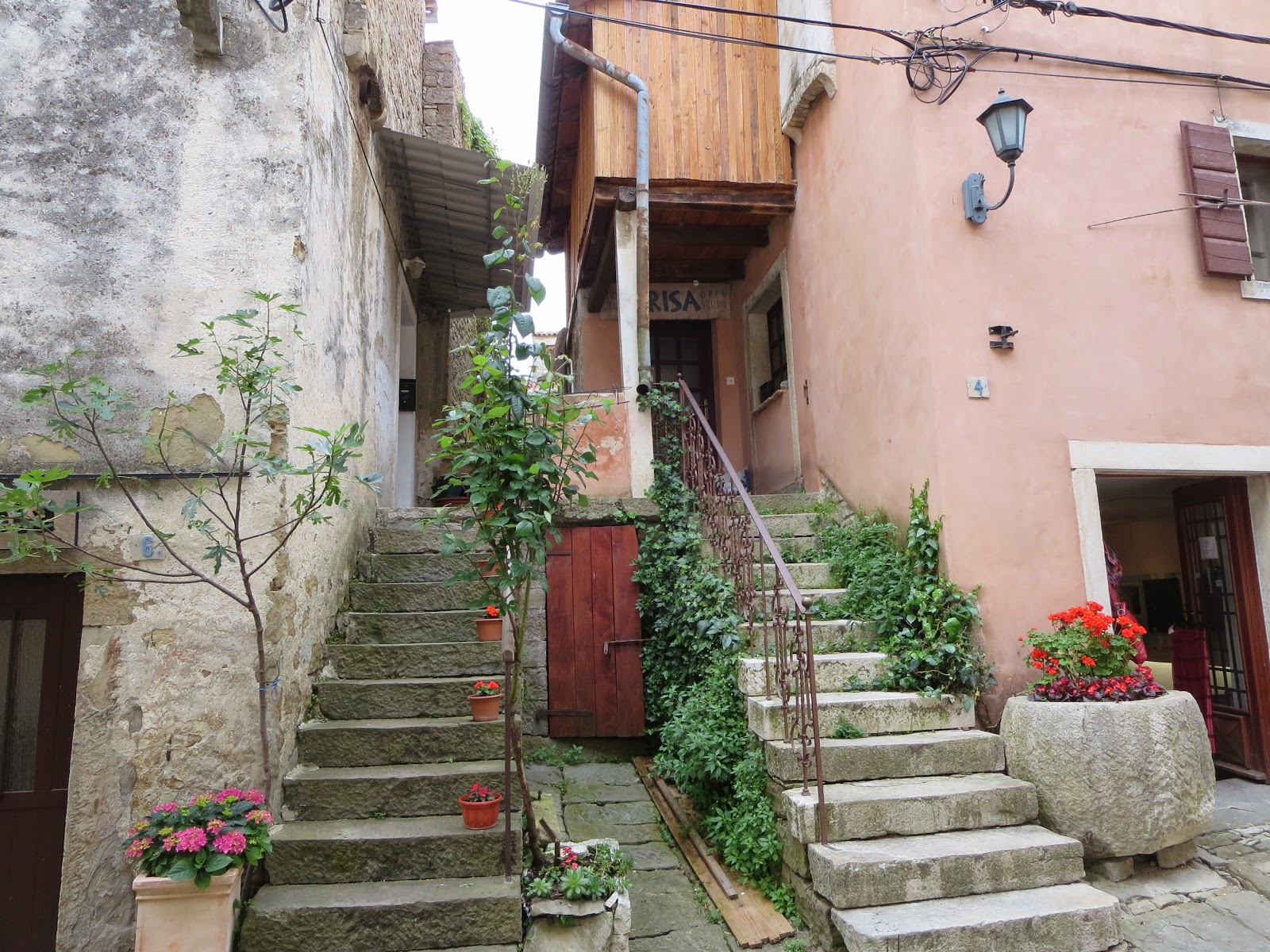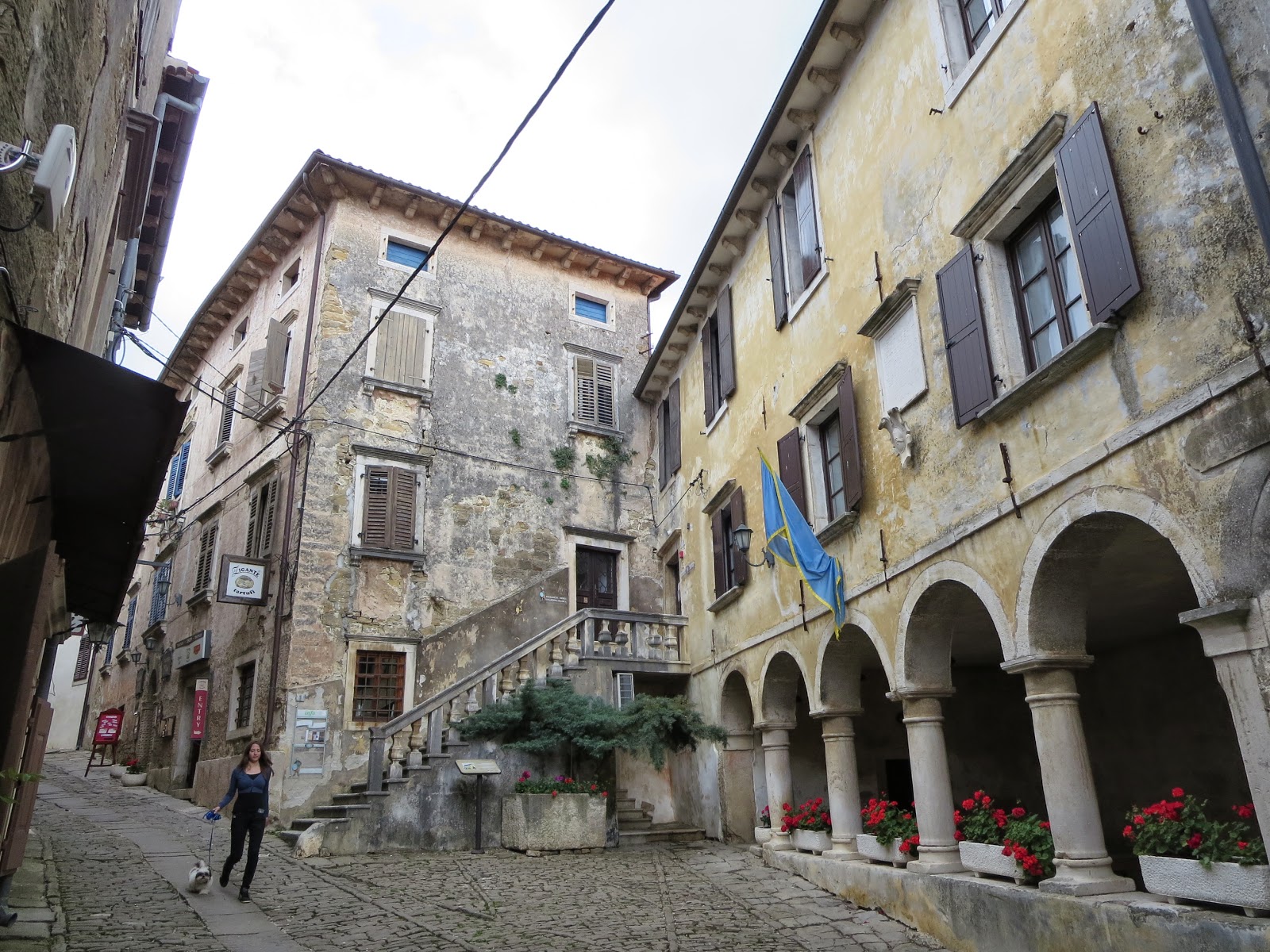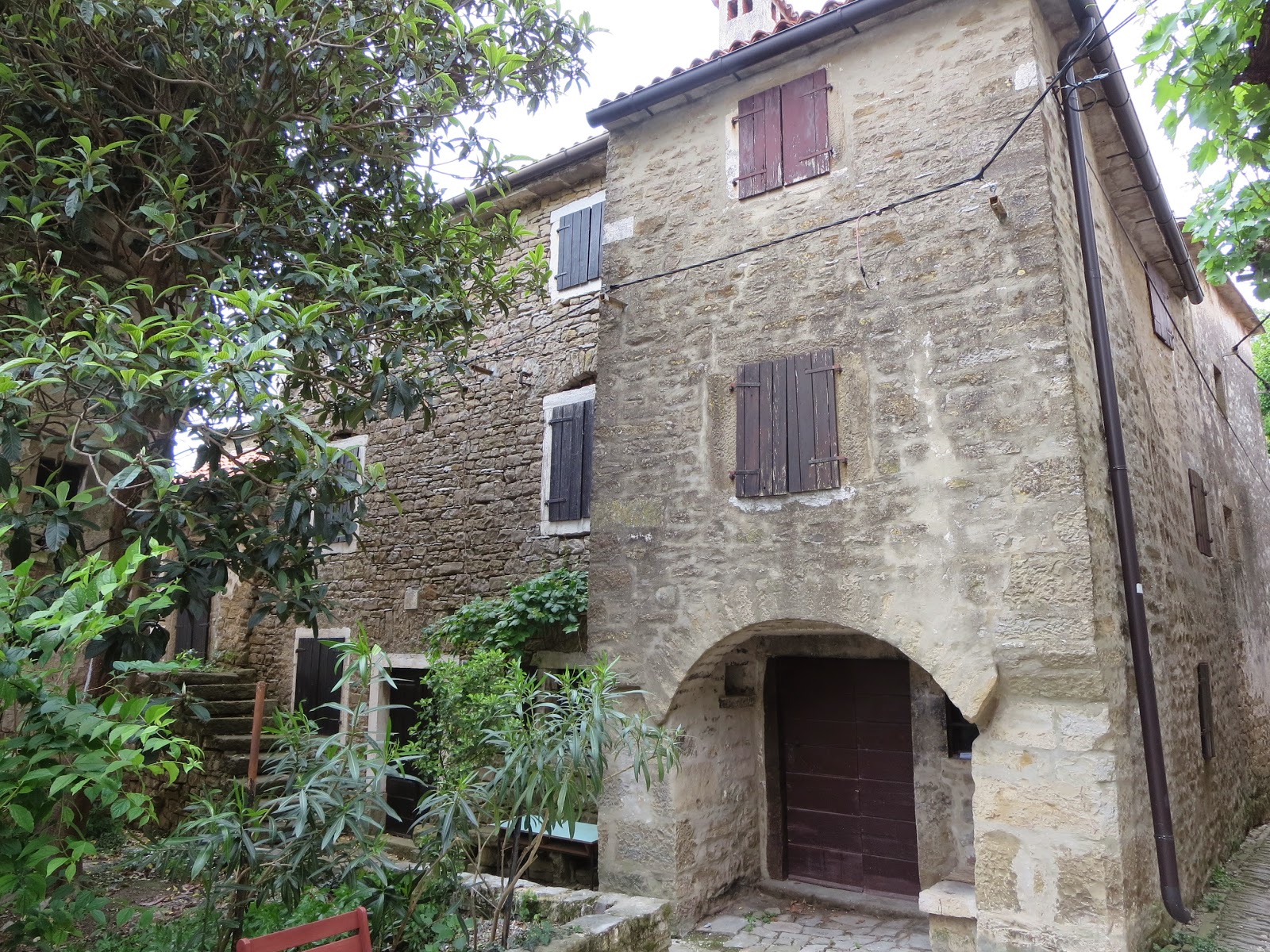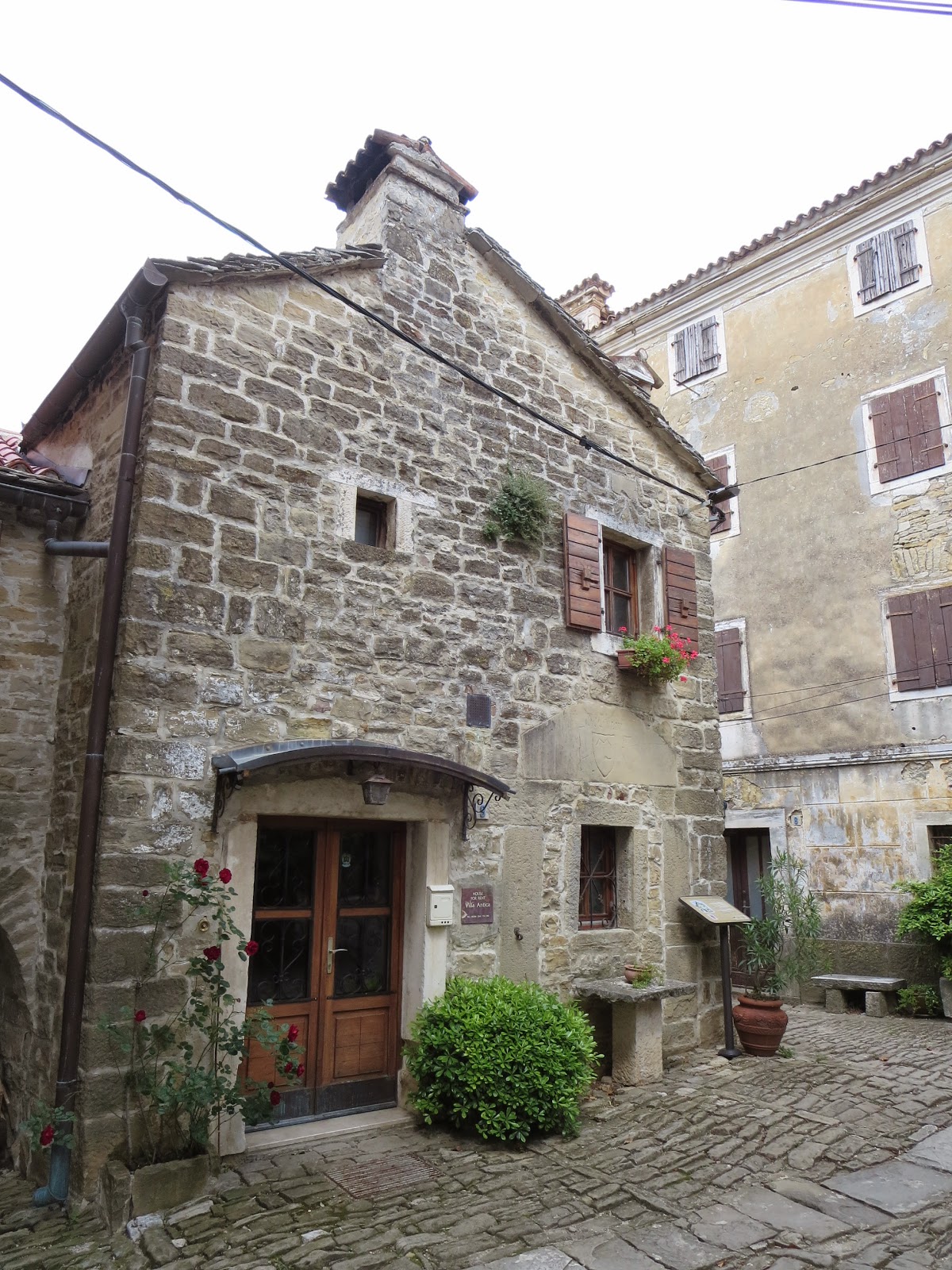 Završje (Piemonte d'Istria), our next stop, couldn't have been more different. It feels like a ghost town. Many, if not most, of the buildings are shells. There is not a single restaurant or shop or anything, except a church that was holding a service while we were there.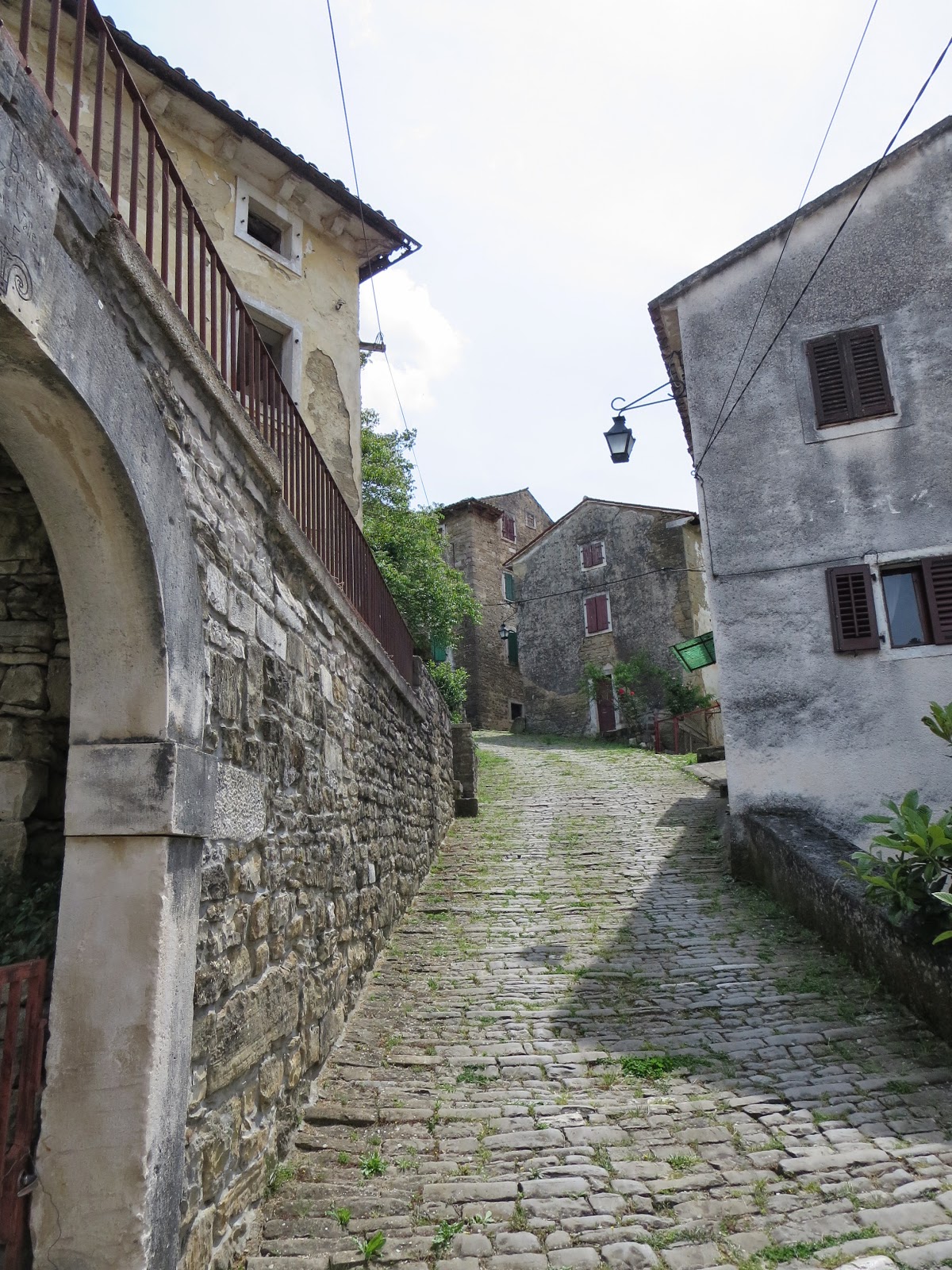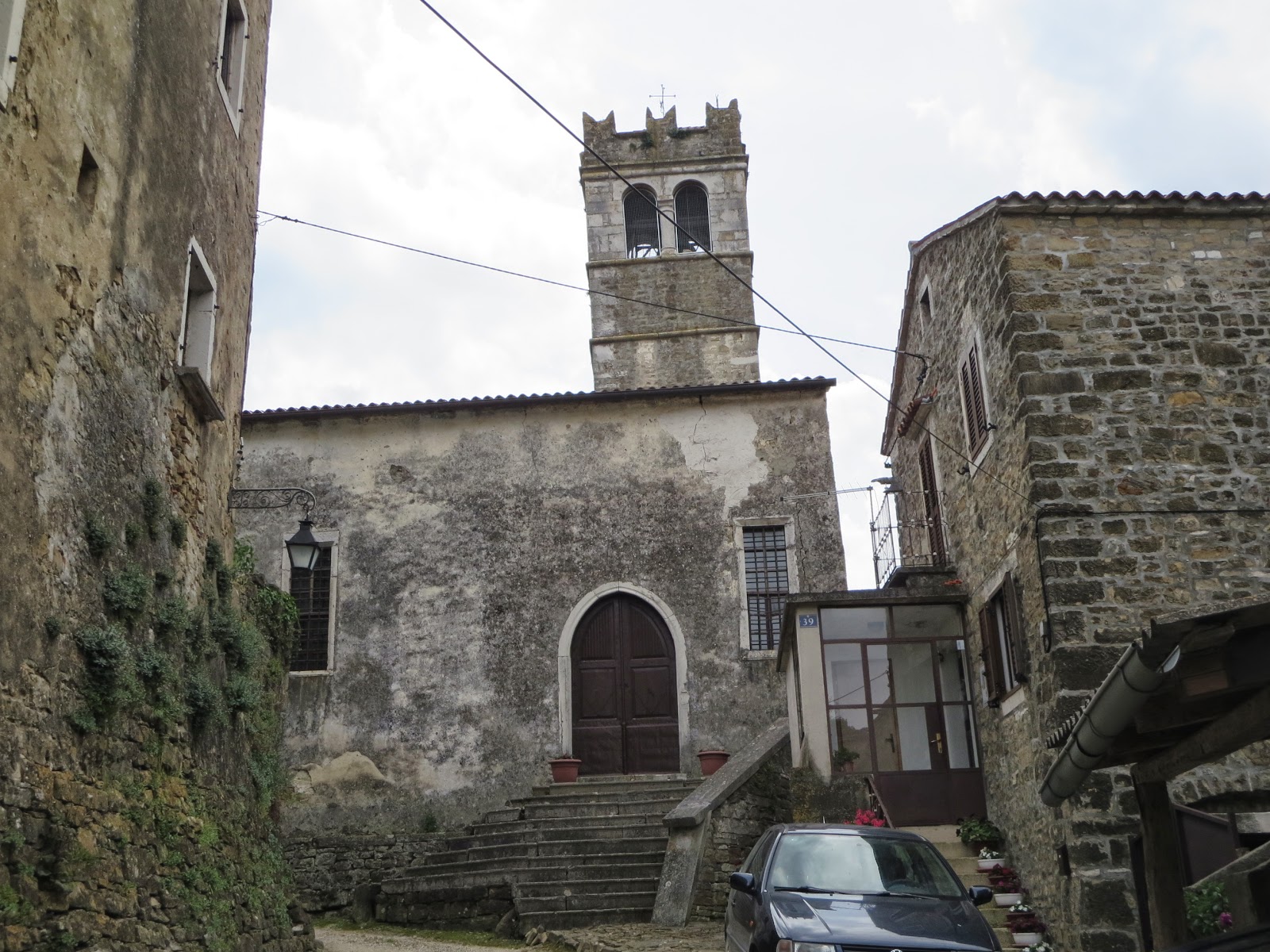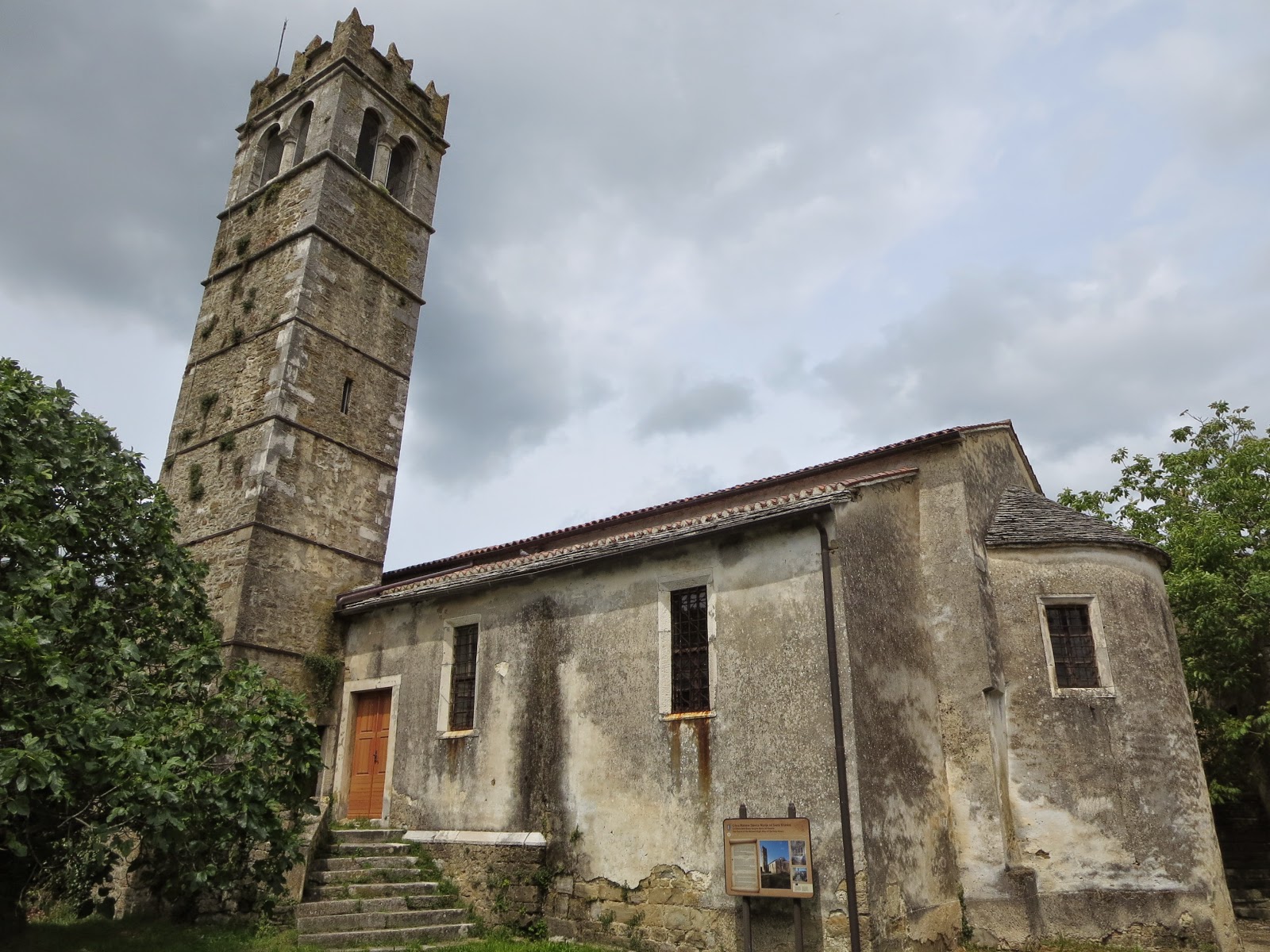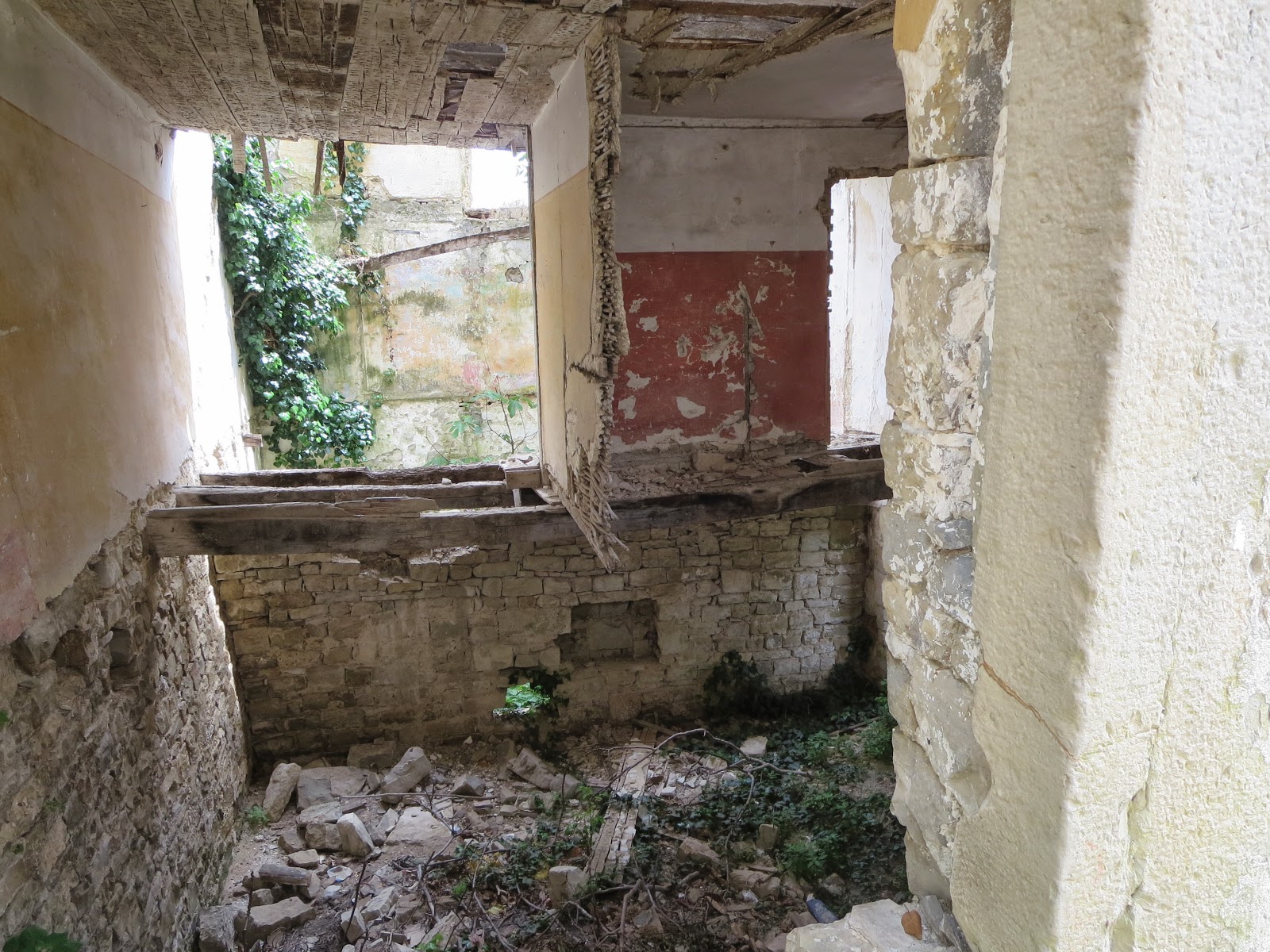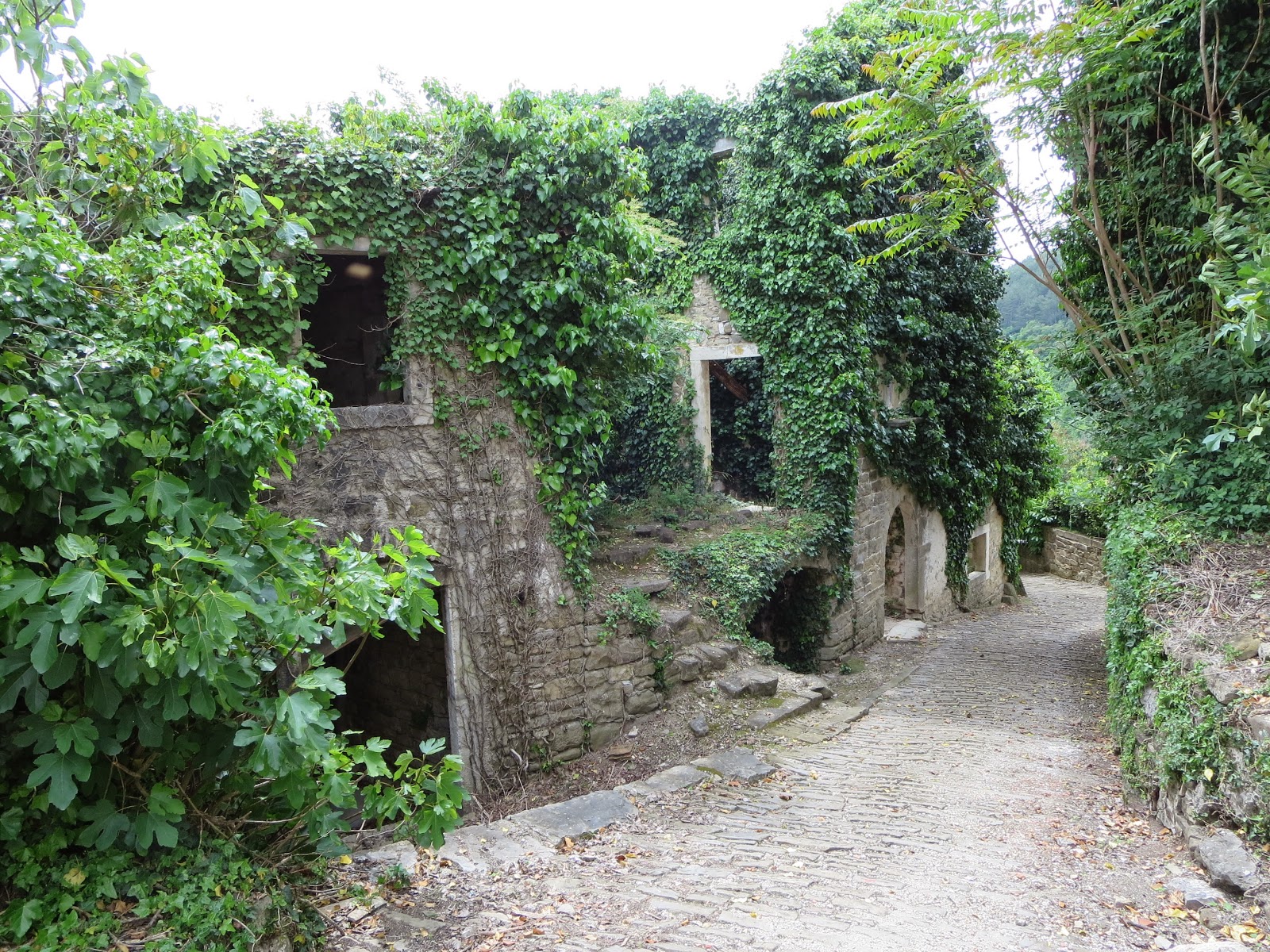 The best thing about Oprtalj (Portole) was the approach. It's in a very attractive setting, and the town is small and also largely deserted, but with a few restaurants and guest houses.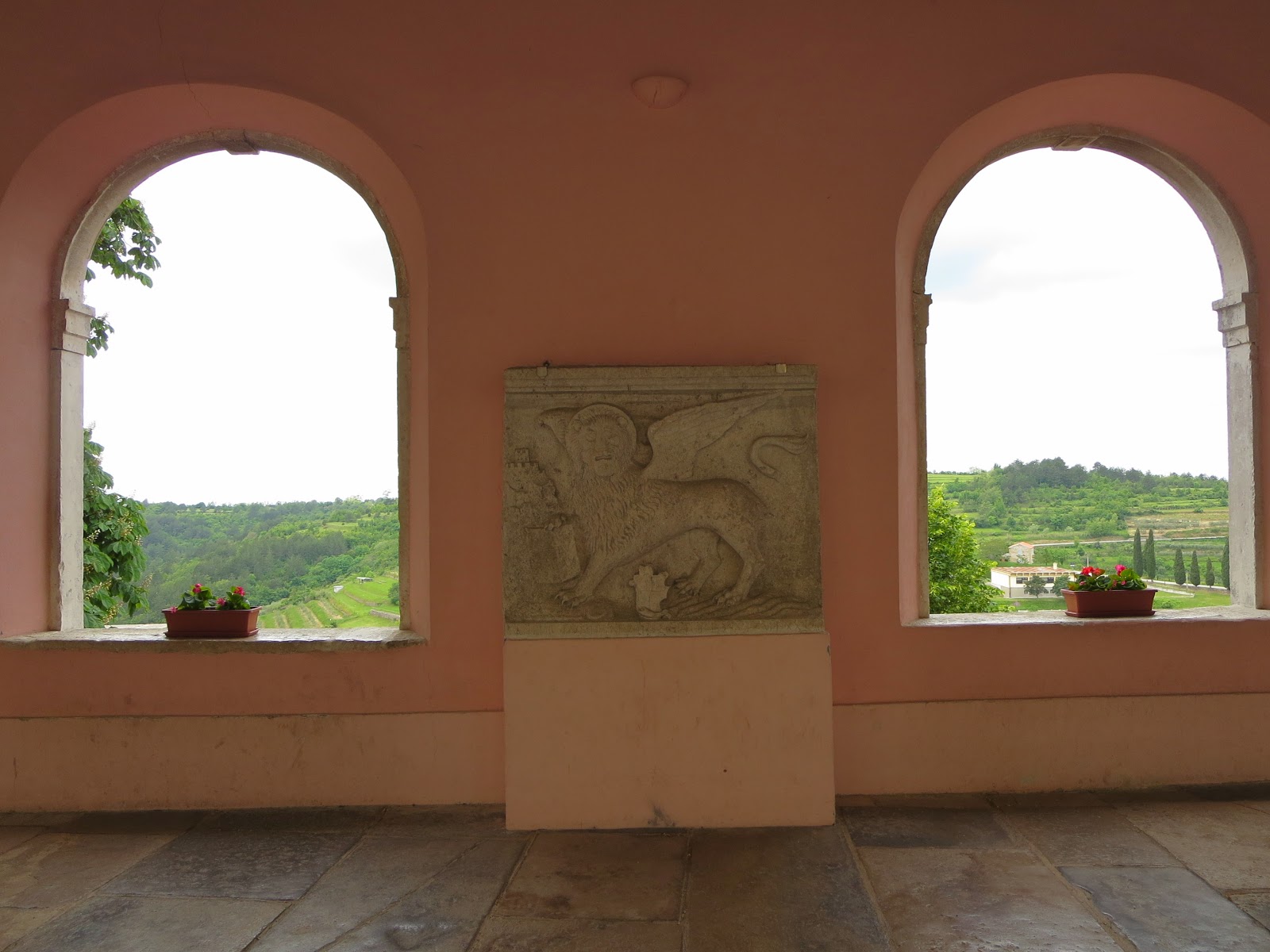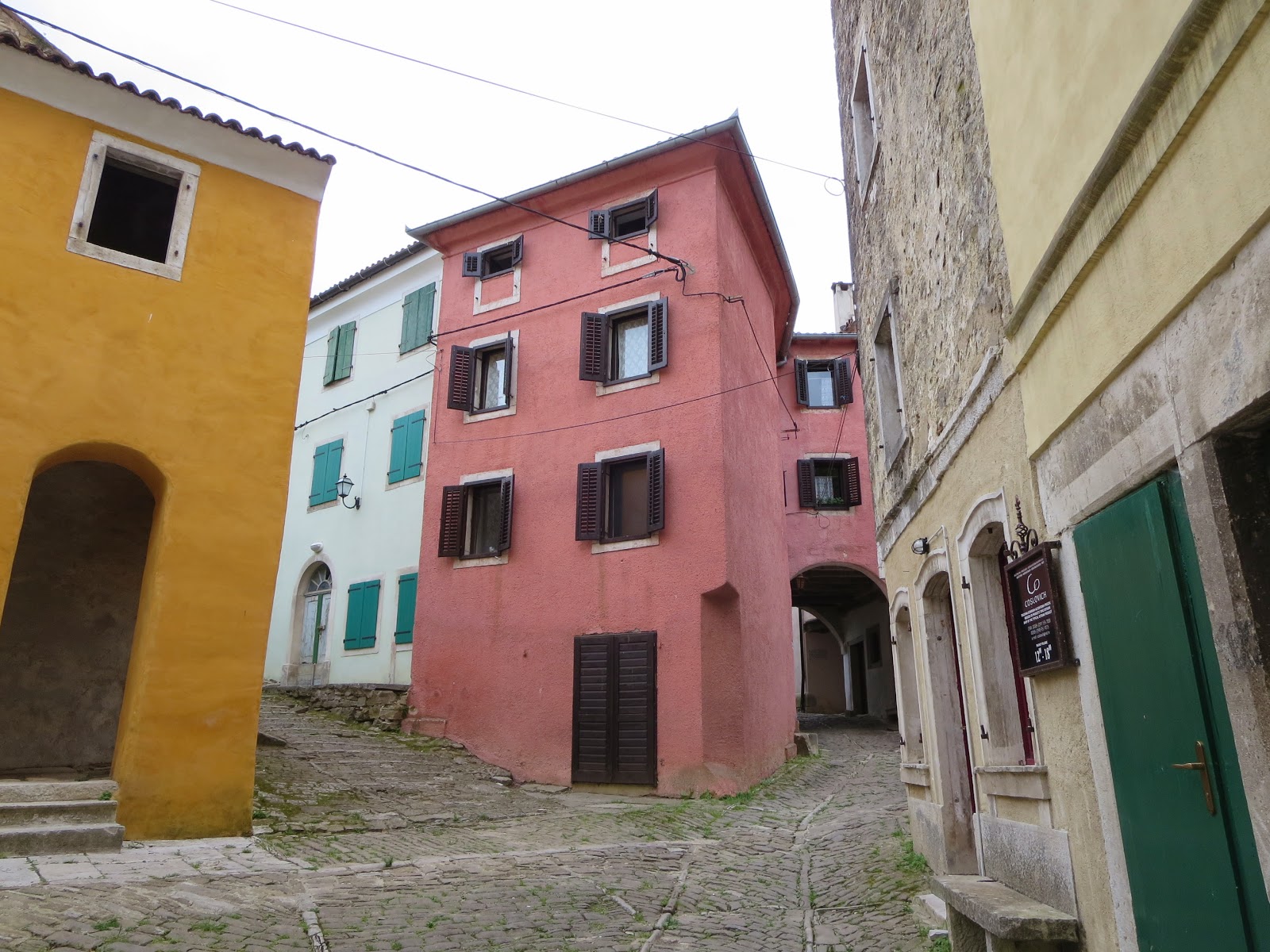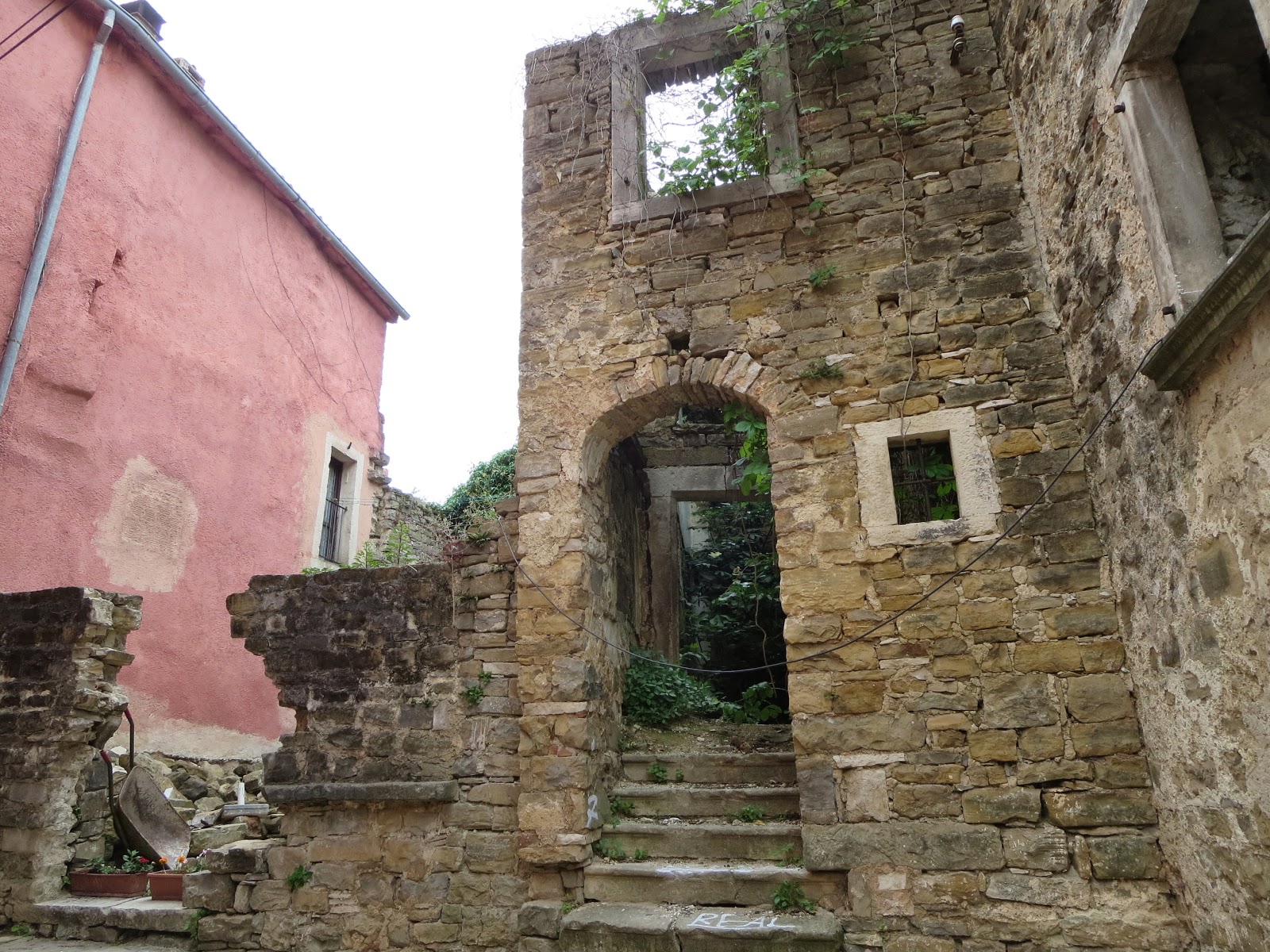 Before making our way to Motovun, we stopped for lunch in a little village off the tourist track but recommended by Rick Steves. It was jam packed, but entirely with locals. The food was plentiful and really good. I had gnocchi with wild boar; Troy had an omelette with asparagus, and we shared a salad and a dessert (I asked the waitress for "dolci" and she came back with a plate of crostoli and dense, doughy fried doughy things that resembled beignets except they were spherical). The entire meal, with coffee and a bottle of sparkling water, was the equivalent of about $25.
Motovun was the most crowded of the hill towns we visited, and it is the only one literally perched on top of a hill. Perhaps that's what makes it so popular, because there really wasn't that much to it besides the views in all directions, and its walls (which we could walk on) with the arched entryway.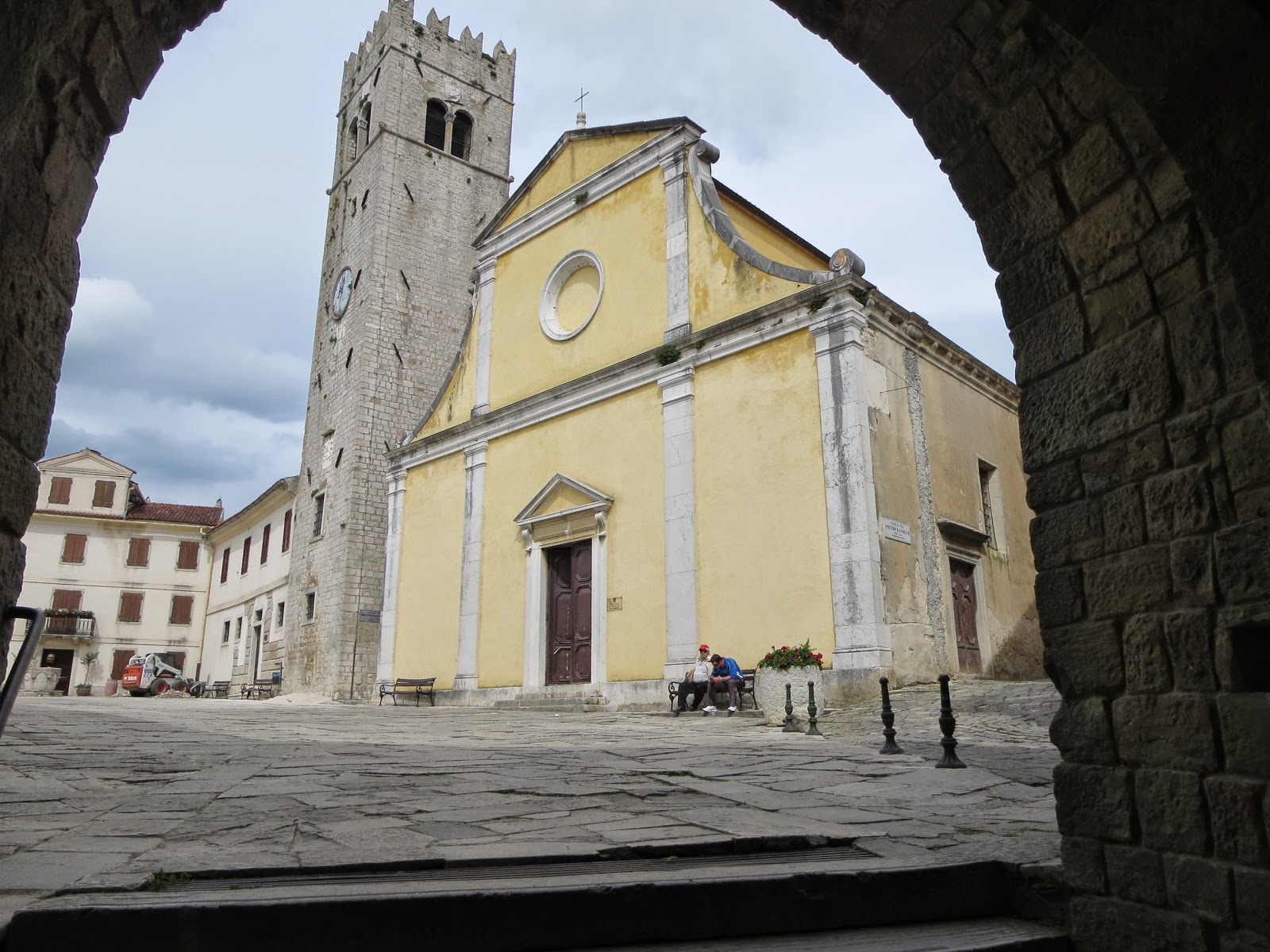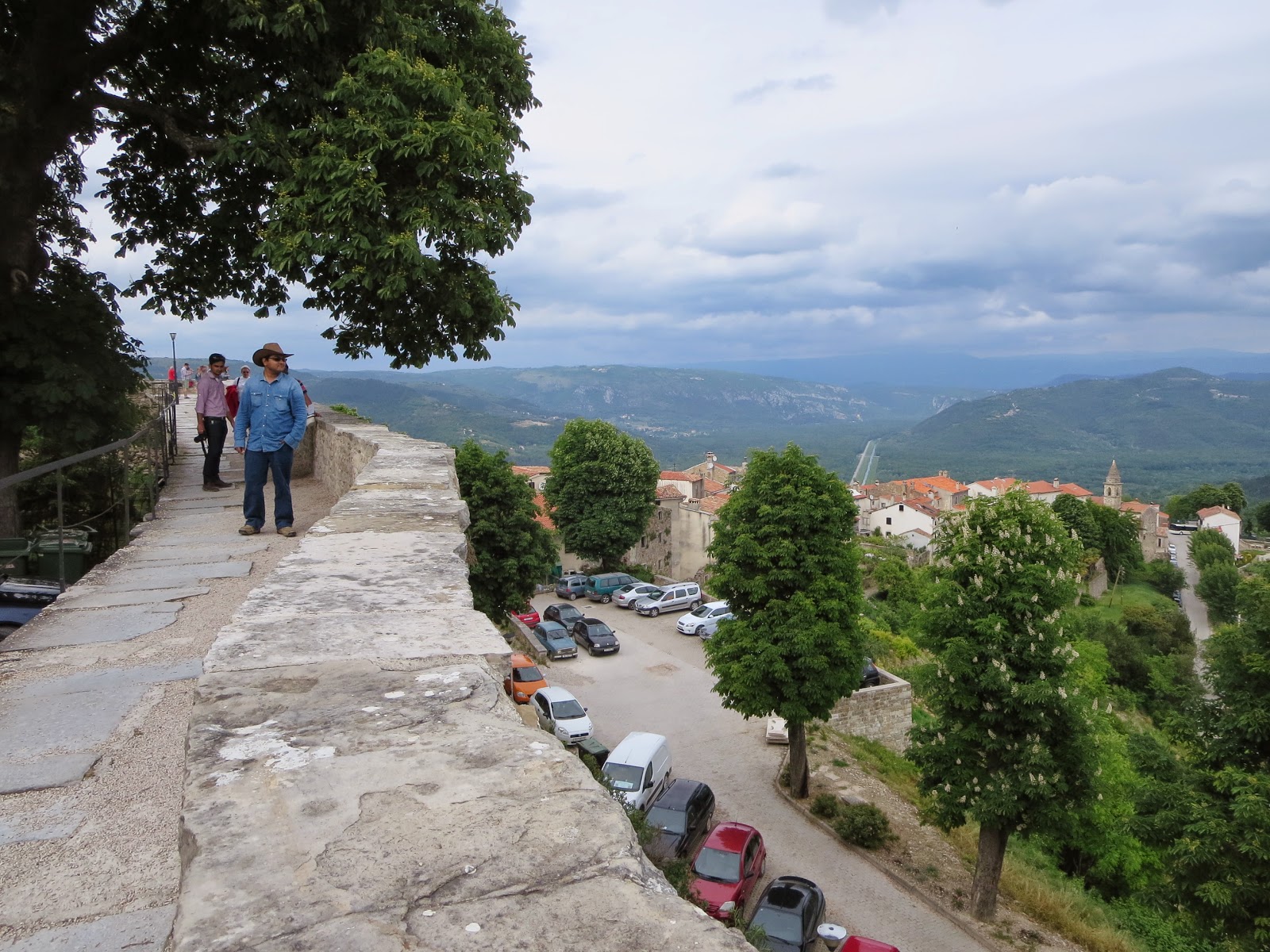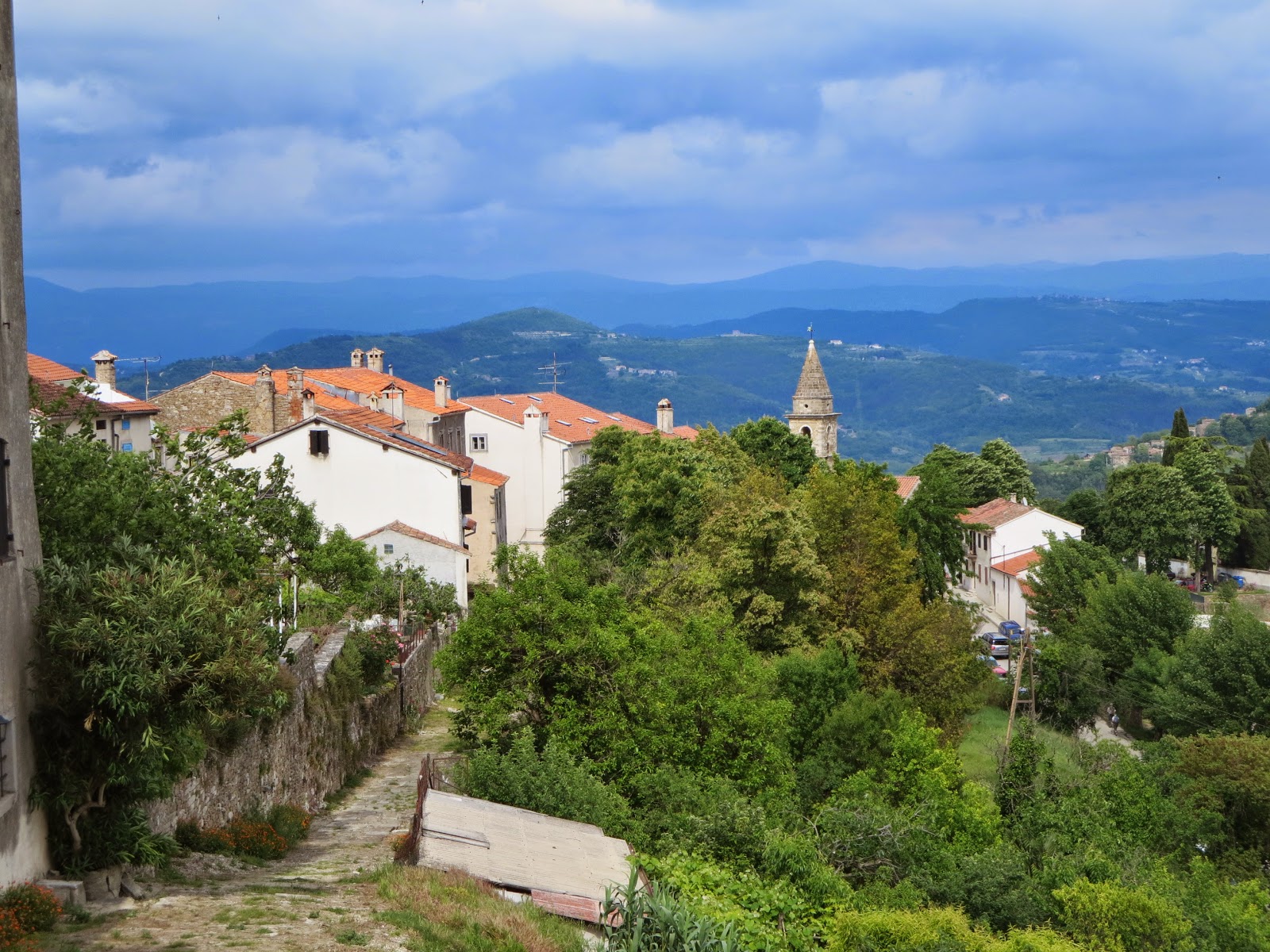 By the time we got back to Rovinj, it was after 17:00. I came back to my room to finish yesterday's post and then set out to find a light bite for dinner.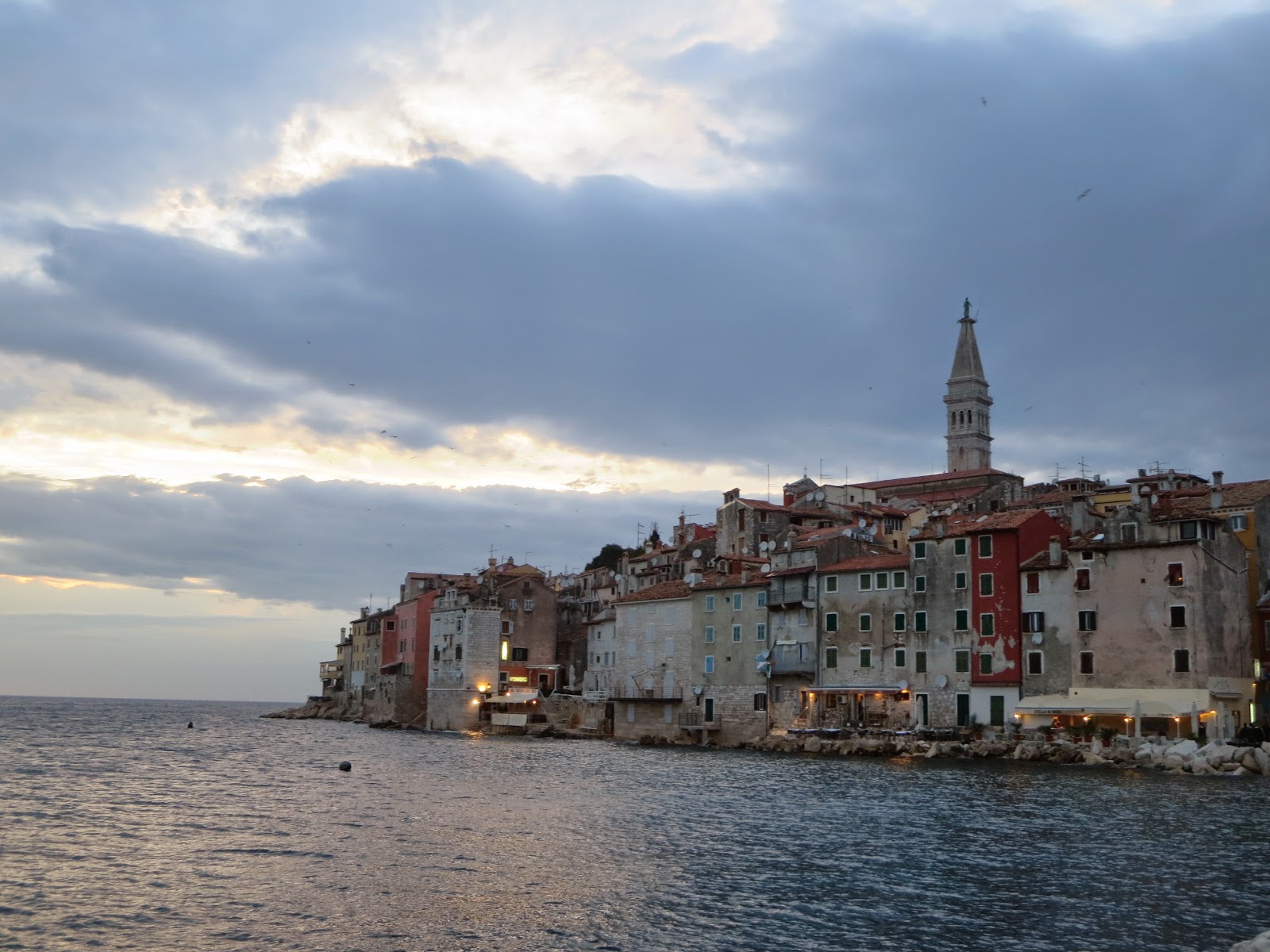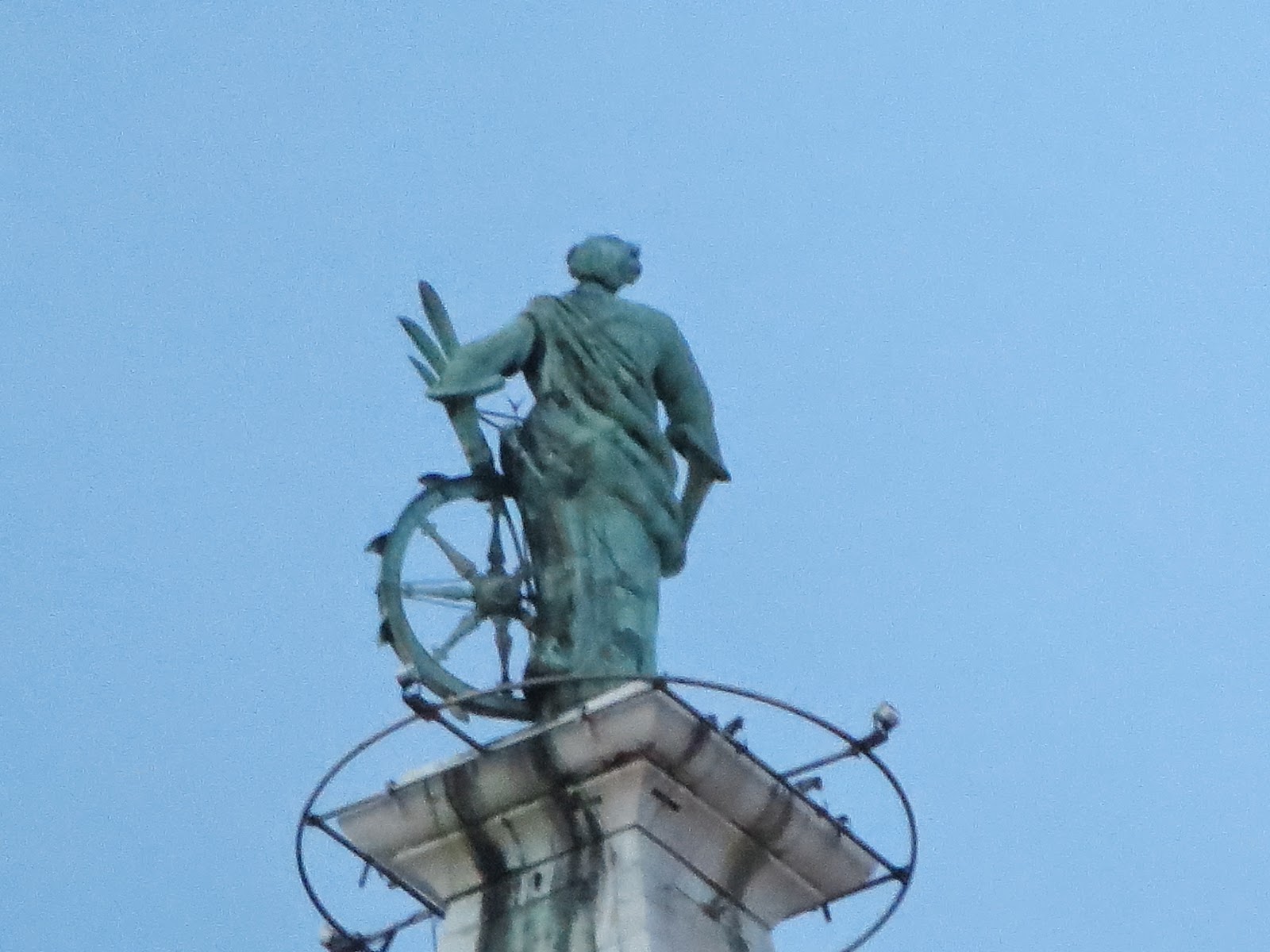 Tomorrow we head off to Plitvice Lakes National Park, about a four-hour drive. The forecast shows some rain but some sun too, so I think we'll get good weather there either tomorrow later in the day when we arrive, or first thing Tuesday morning before we depart for Sarajevo.
Ciao, Istria!