I feel bad about yesterday's blog post. (Actually it was not yesterday, it was Friday; this is yesterday's post.) I was so blown away by the sunset that I didn't actually write about the experiences of the day. I'll try to do better.

I am pleased to report that my sleep pattern seems to have normalized at last, although spending long days in the sunshine and drinking beer or wine with every meal (except breakfast) leads to conking out early. Last night I couldn't keep my eyes open after dinner: I was asleep by 21:30 and slept until 6:00.
A fishing boat just docked in the harbor out my window. Gulls are squawking as they unload their catch. I love it here!
The original plan for yesterday was to take a drive down to Pula, at the southern tip of the Istrian peninsula. But it was so nice to not get in the car all day, so I was happy to just spend the day in town. Troy and I met for breakfast and decided to each go our separate ways. (Speaking of breakfast, it's hard to get much of what we'd call breakfast here. Most places just had coffee and rolls. We settled on a spot that listed coffee, orange juice, and croissant or toast on their sign; toast turned out to be a grilled ham and cheese sandwich. And coffee is either espresso or cappuccino, and they've never heard terms like "triple grande" or "refill.") I started with the self-guided walking tour in Rick Steves' book (he calls it a "Rovinj Ramble"). I saw several other tourists carrying his book, no doubt following the same route. In fact, it seems all the Americans we've met are using his book.
I started at the north end of town for what Rick calls the "postcard view of Rovinj." From there I walked to the market for some samples of truffles. (Since it's not truffle season, it's all in jars, soaked in olive oil or made into pate. It was all delicious; I ended up buying some truffle pate.) The vendors are all eager to pull passersby into their stalls, and everyone here seems to speak four languages — Croatian, Italian, German, and English — fluently. (Can you imagine a gas station attendant in the states speaking even just English fluently?) (Apologies to any gas station attendants from the USA reading this. Except you probably can't.)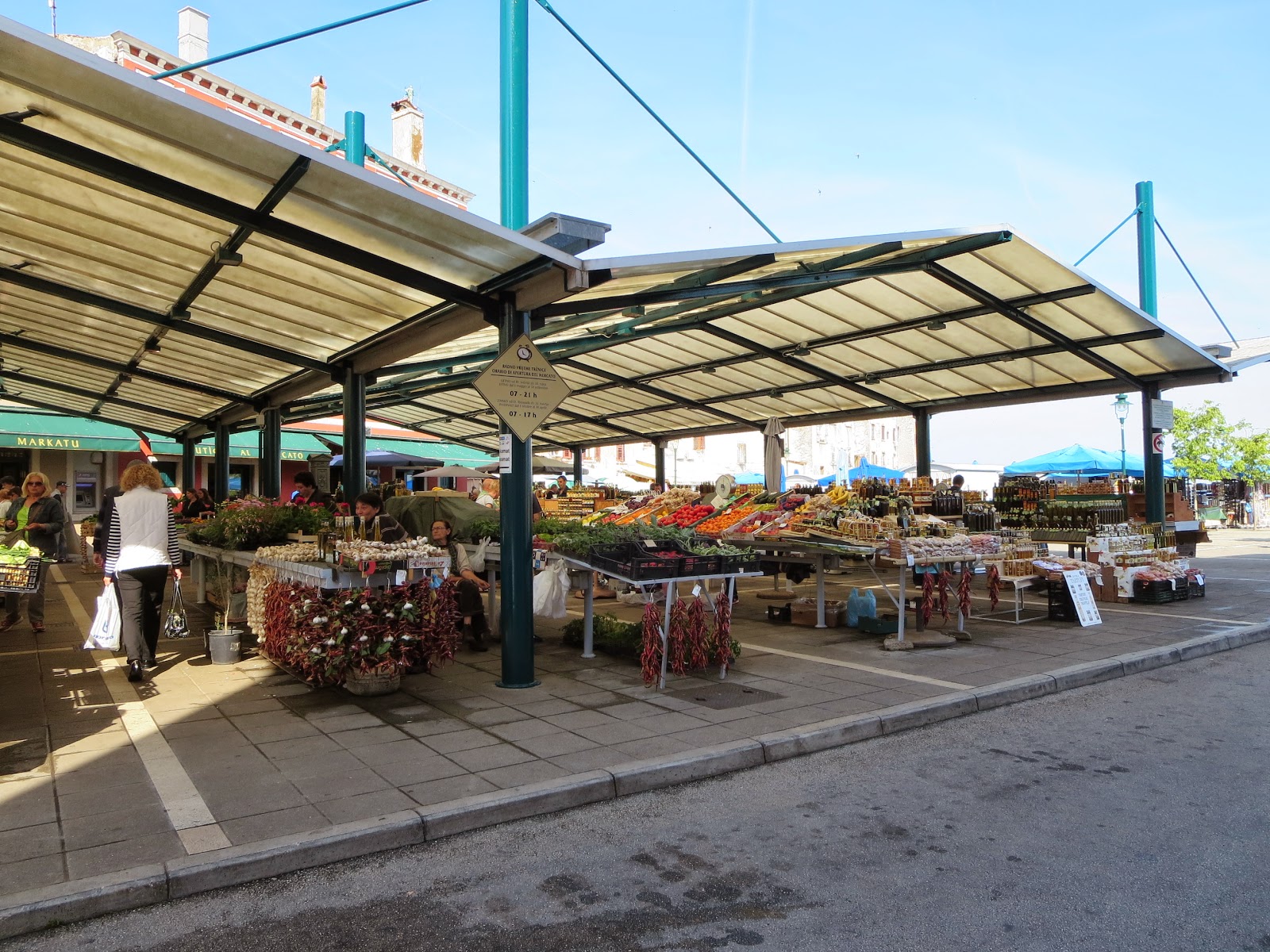 There's an interesting Tito-era monument just across from the market. It's the only thing in town that looks out of place other than the satellite dishes on top of every house.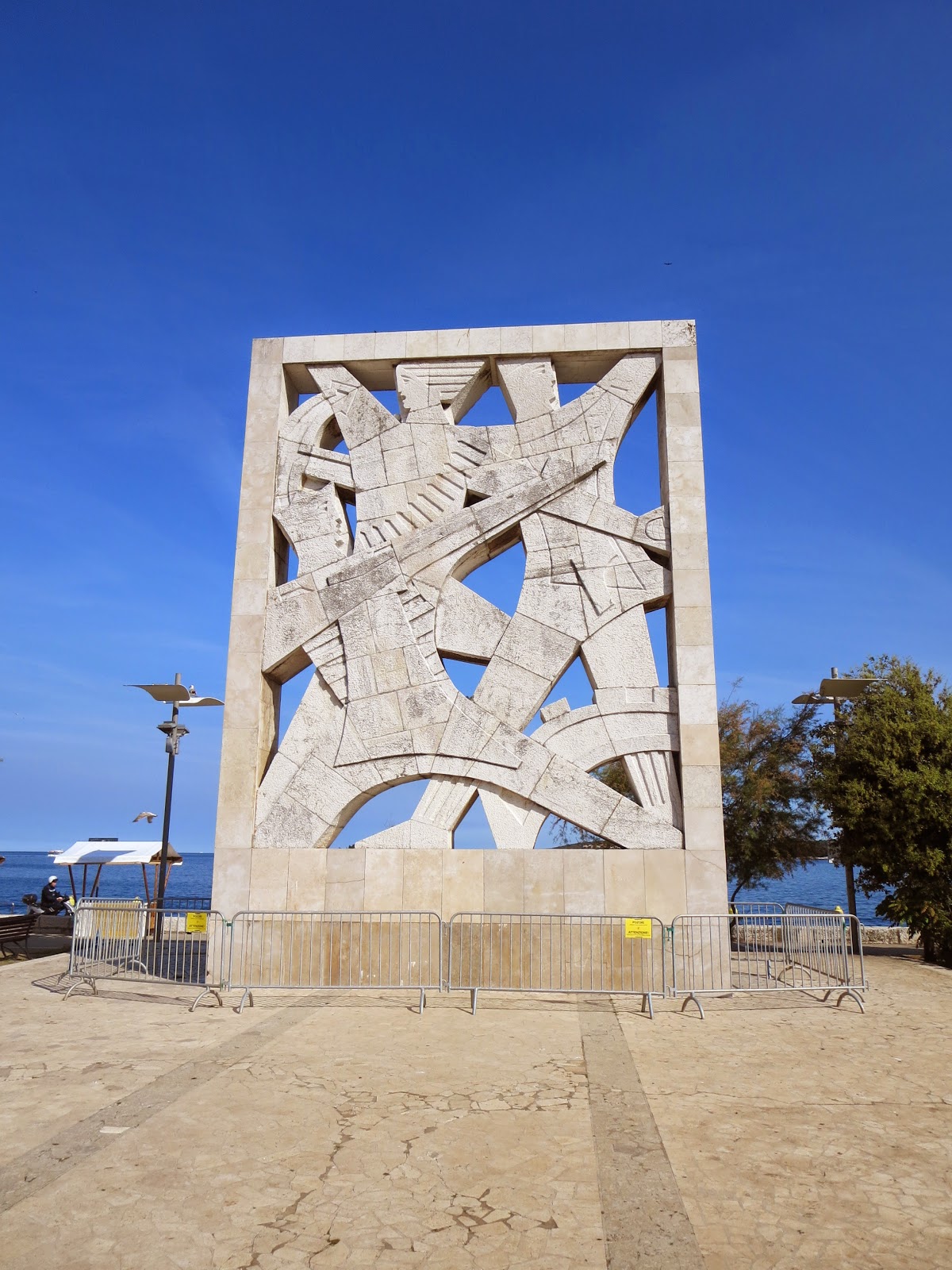 In the back of the market is where locals come to buy fresh fish (Rick says they're "practically wriggling").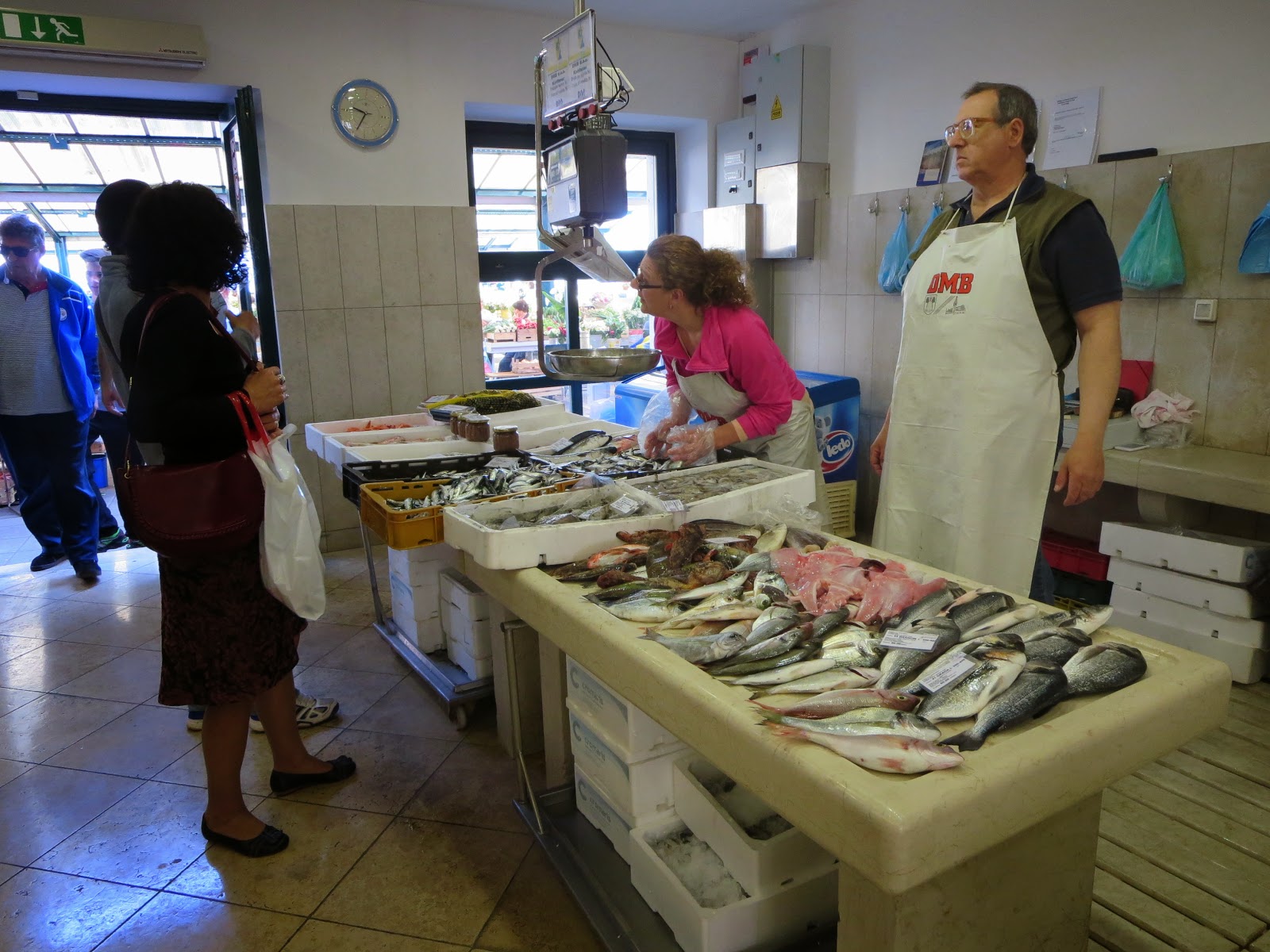 The old town of Rovinj used to be an island connected to the mainland by a bridge. Mostly Italians lived on the island, and mostly Slavs on the mainland. In 1763 the canal was filled in and the populations mixed. But it's still easy to forget I'm in Croatia and not Italy. (Rovigno is the Italian name for this city. In fact, all the towns in Istria are identified both by their Croatian and Italian names. And some of the older people were raised here when this was Italy, between the two World Wars. I met one man who spoke only Italian.)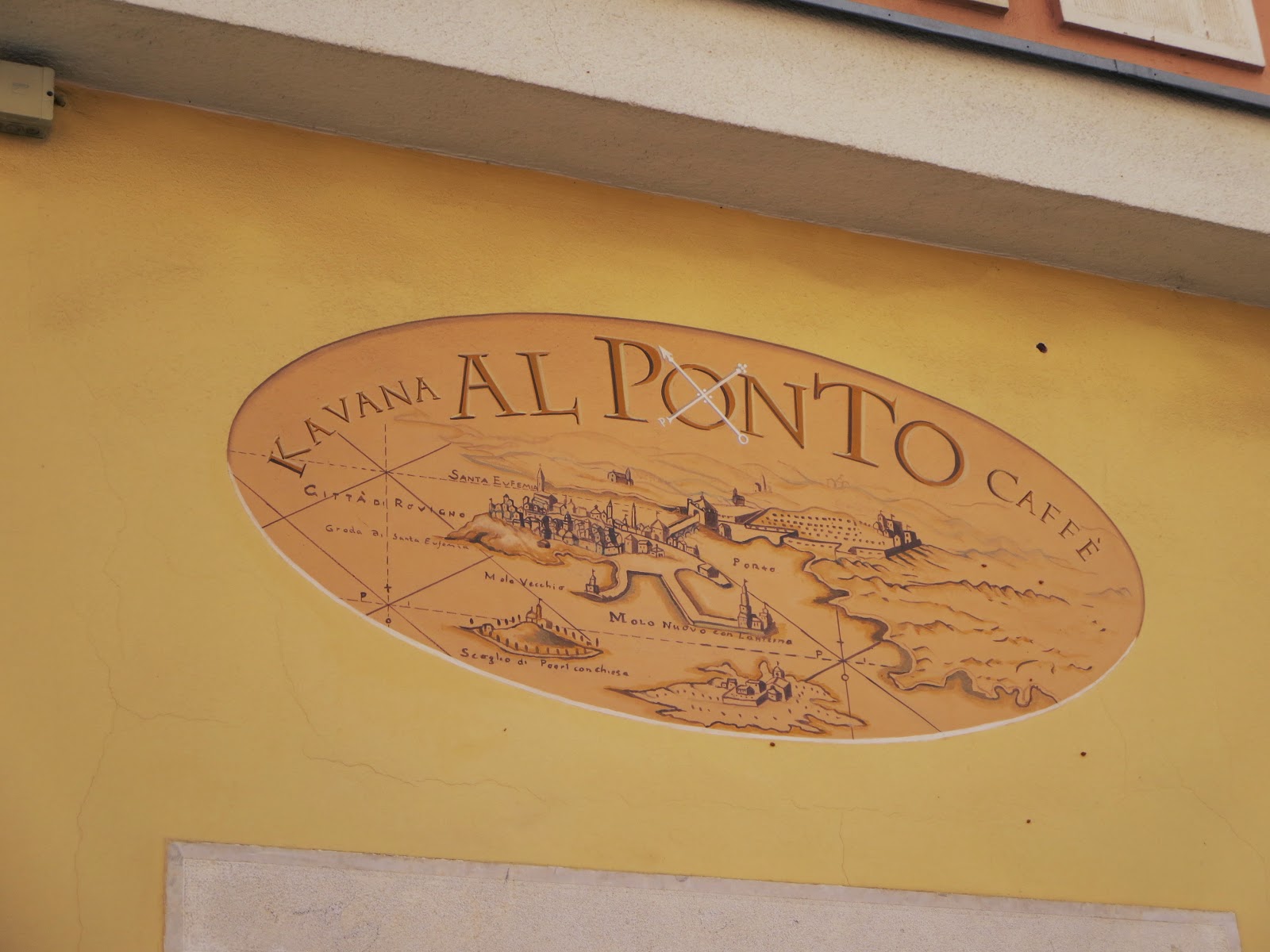 I was struck by this fountain in the middle of Tito Square. It was built in 1959 to commemorate the arrival of running water to the old town.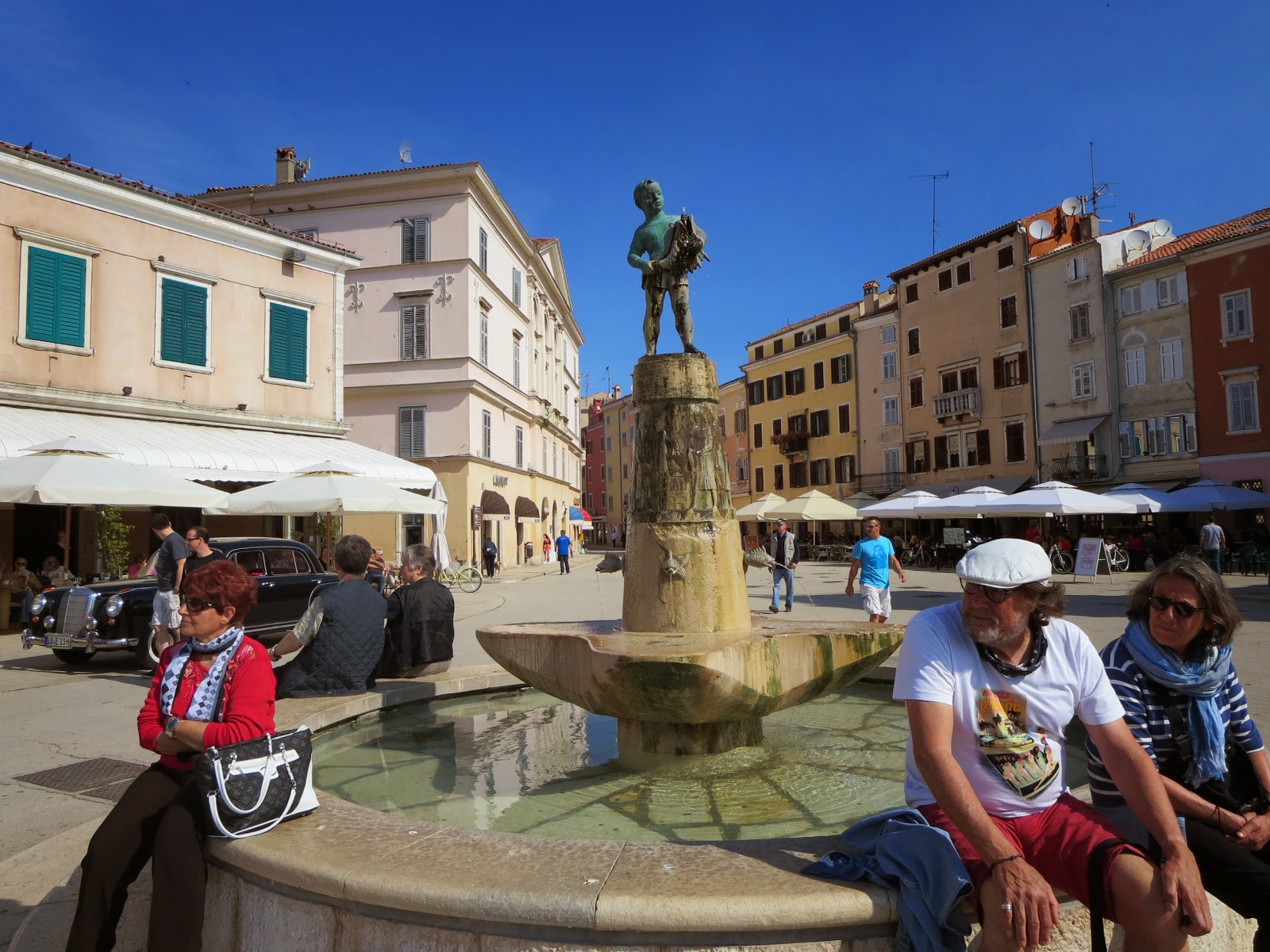 I entered the real old town through Balbi Arch.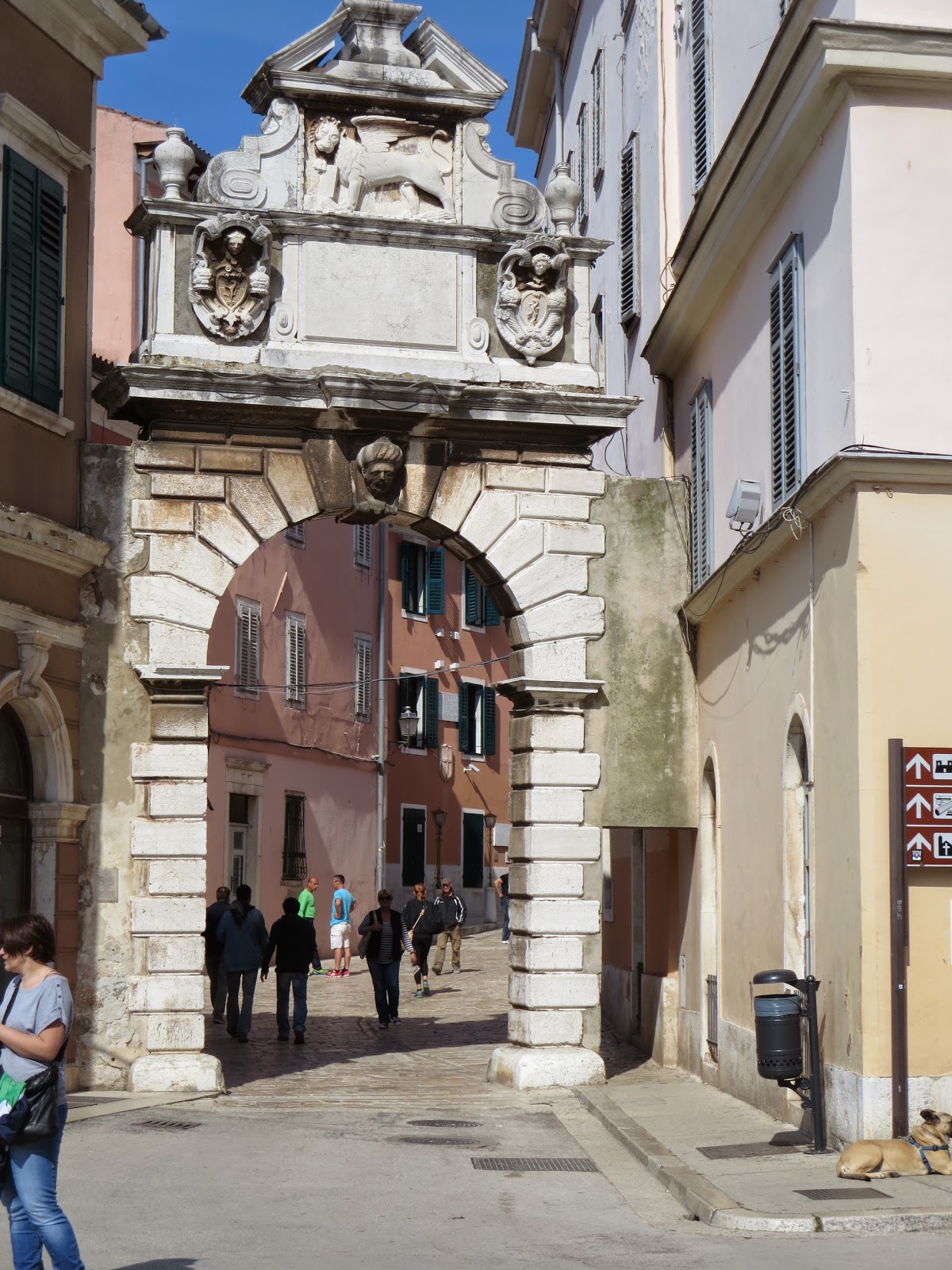 From there it was a stroll around the town, getting lost in various narrow streets. It seems this city once had 10,000 inhabitants, and since it is so small, they could only grow upwards, so there are all these arches and courtyards and nooks and crannies, and the streets themselves are extremely narrow.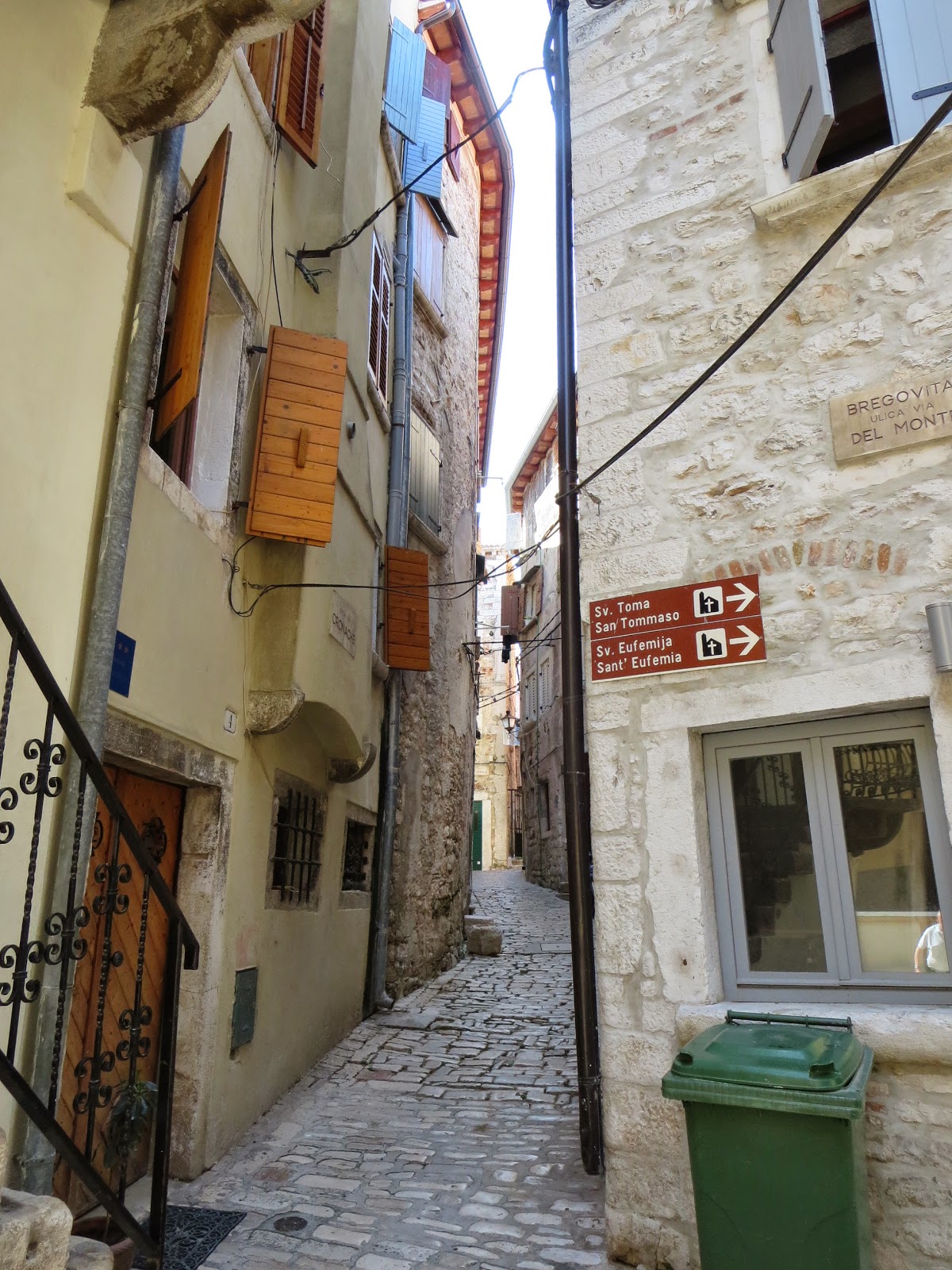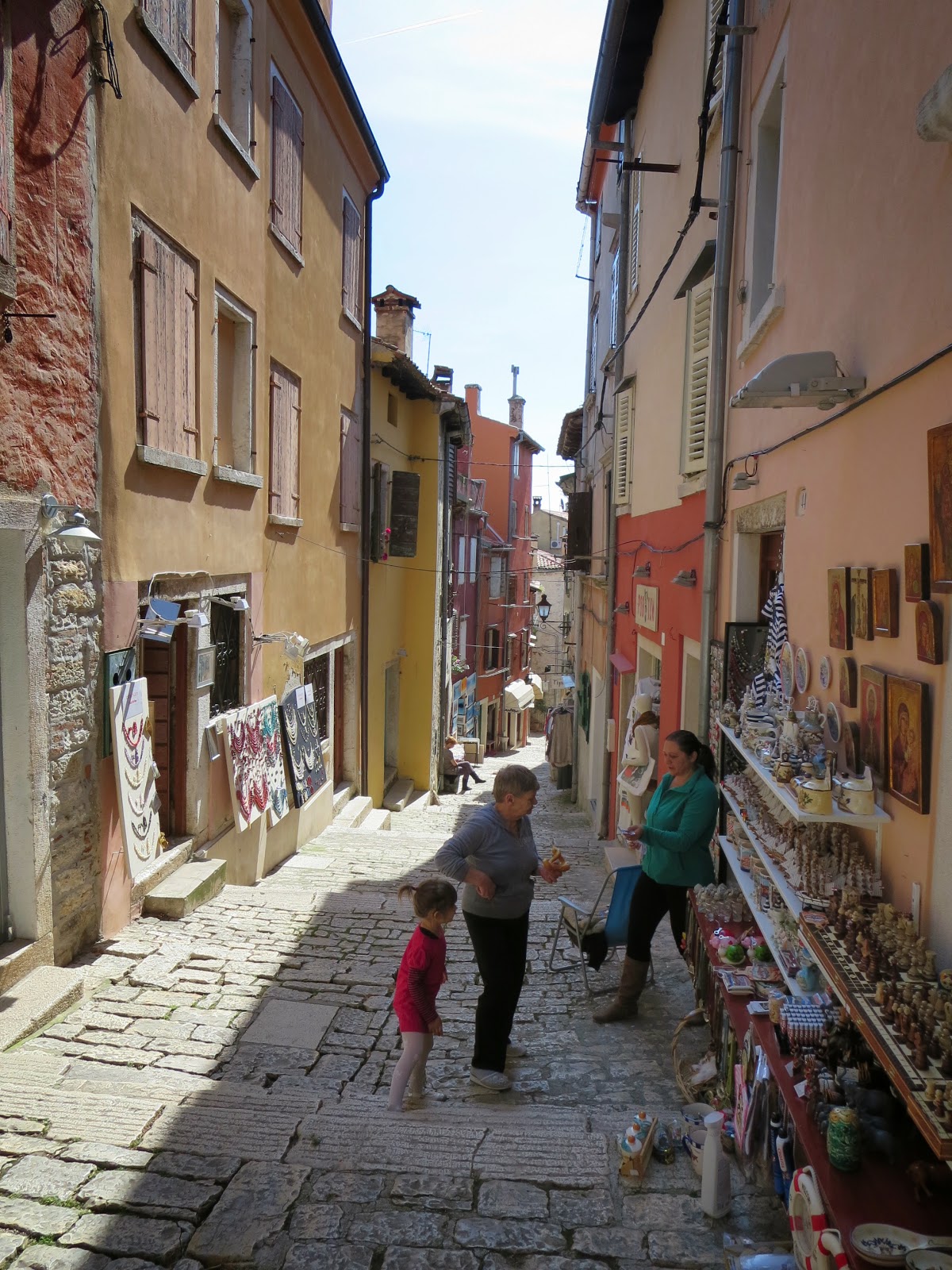 Eventually I found my way (only because I was following Rick's route and it led that way, though it would have been easy to find anyway) to the Church of St. Euphemia, Rovinj's patron saint.
The story of St. Euphemia is a great saint story. She lived in the time of Diocletian, early in the 4th century. She tried to do good Christian things (helping the poor and such), but the Romans were cracking down on Christianity, and at the age of 15 she was arrested for refusing the worship pagan idols. She was tortured, her bones broken on a wheel, and then she was thrown to the lions as a public spectacle. But the lions refused to eat her, only nipping on her arm. The Romans murdered her anyway. In 800 her sarcophagus floated across the Adriatic and was found by Istrian fishermen. The townspeople wanted to bring it up to the hilltop church (an earlier version of the current church), but no one could move it until a young boy had a dream of her and was able to drag the sarcophagus up the hill to the spot where it still lies in a chapel in the church.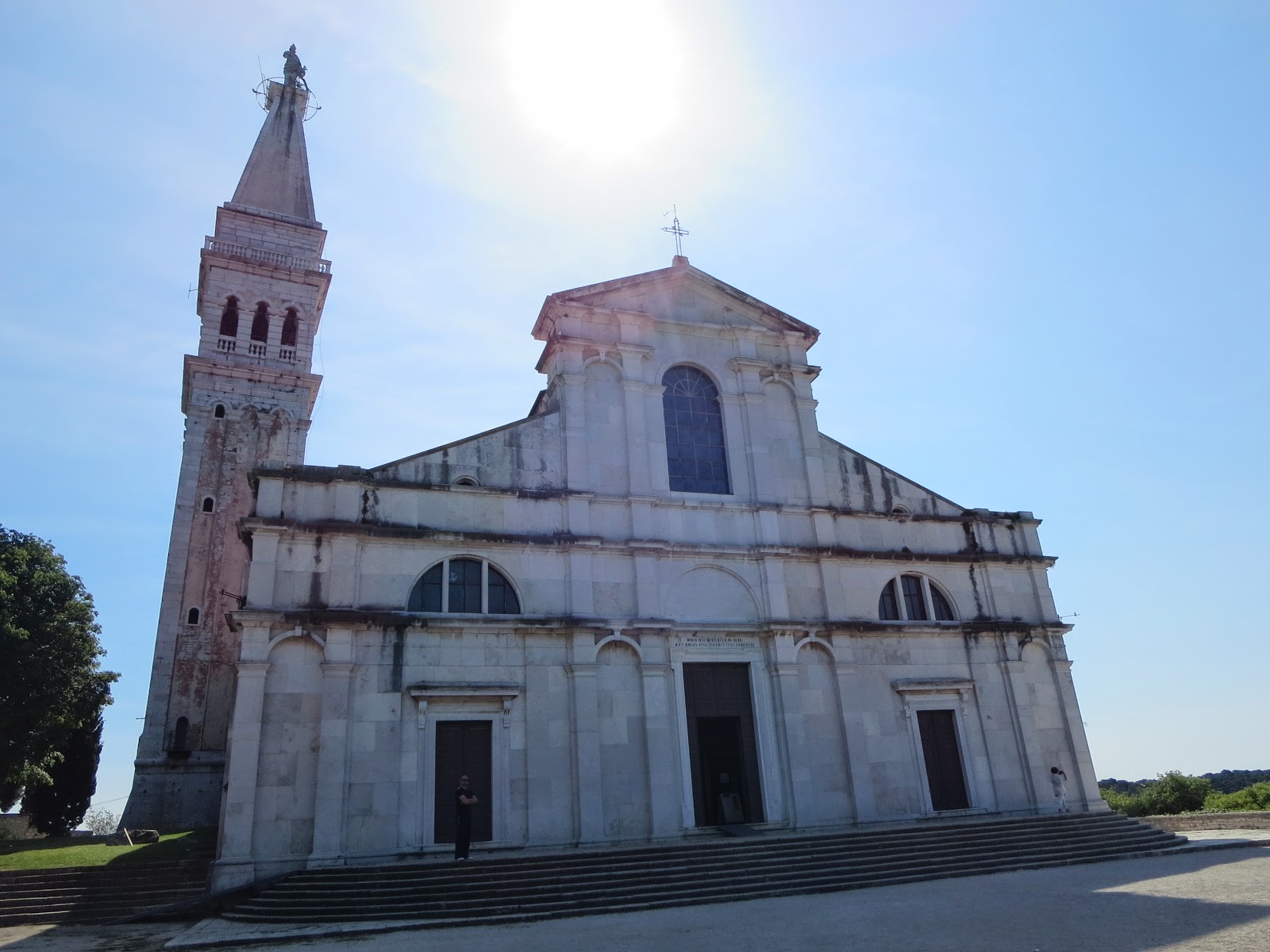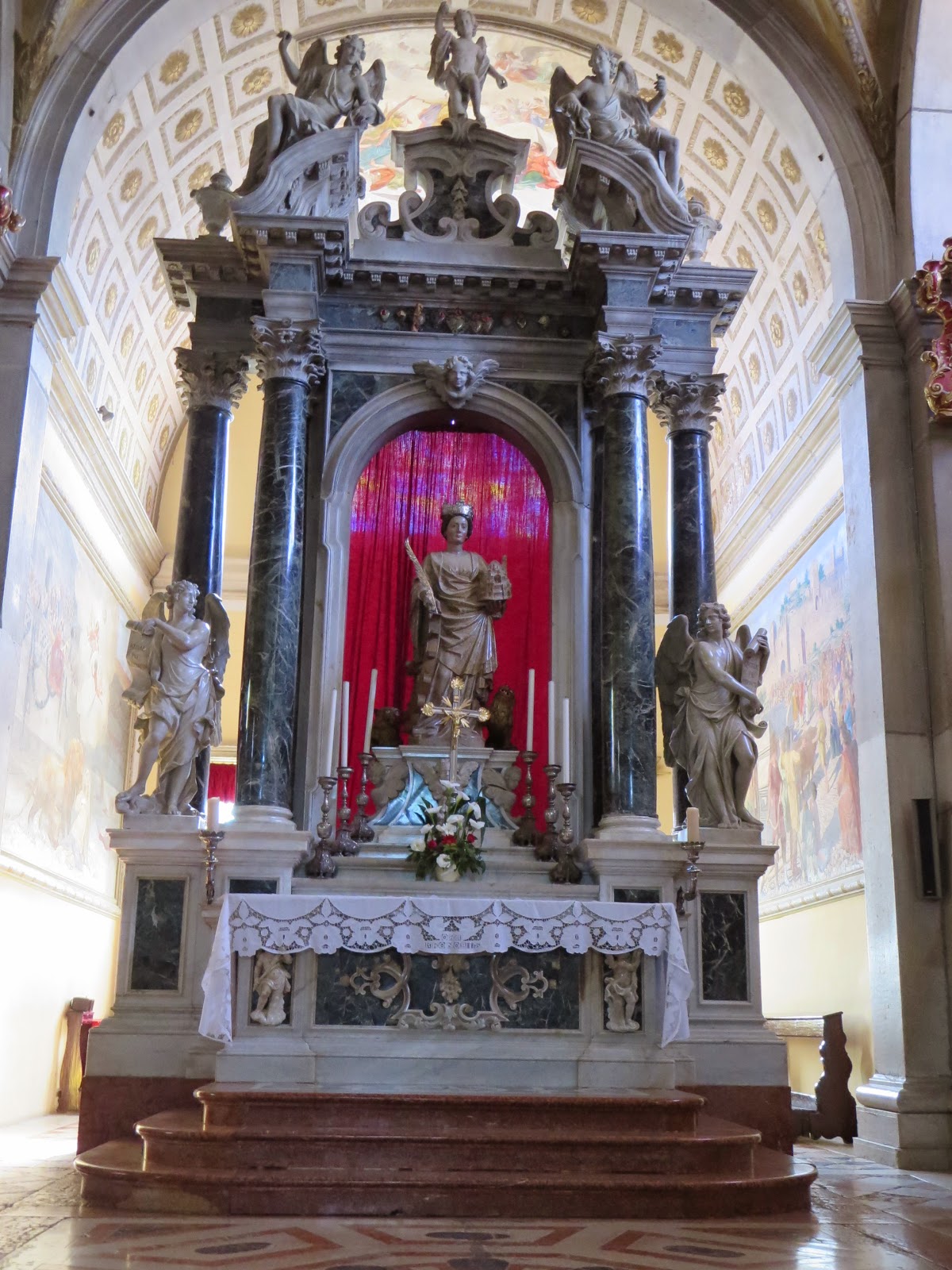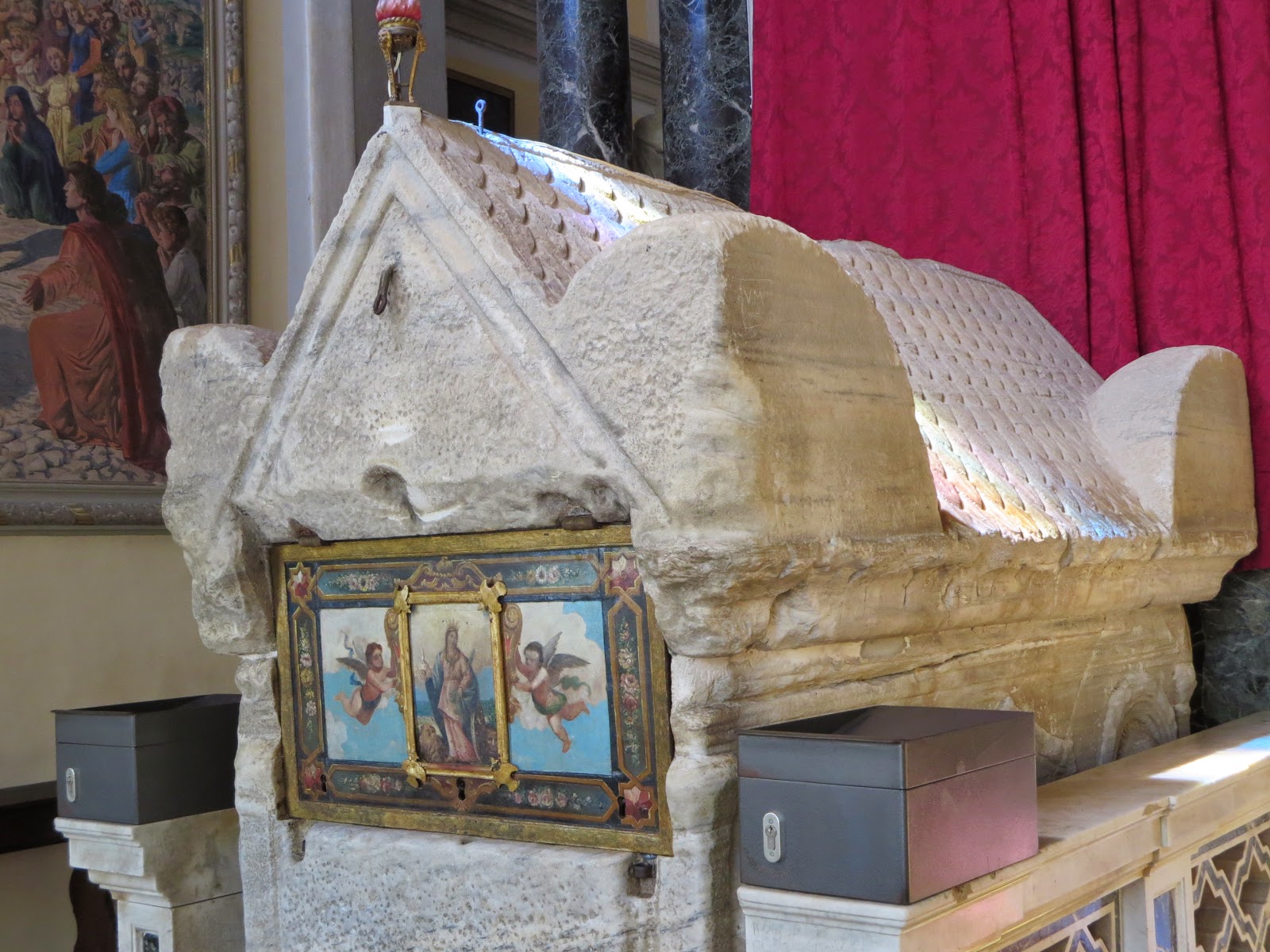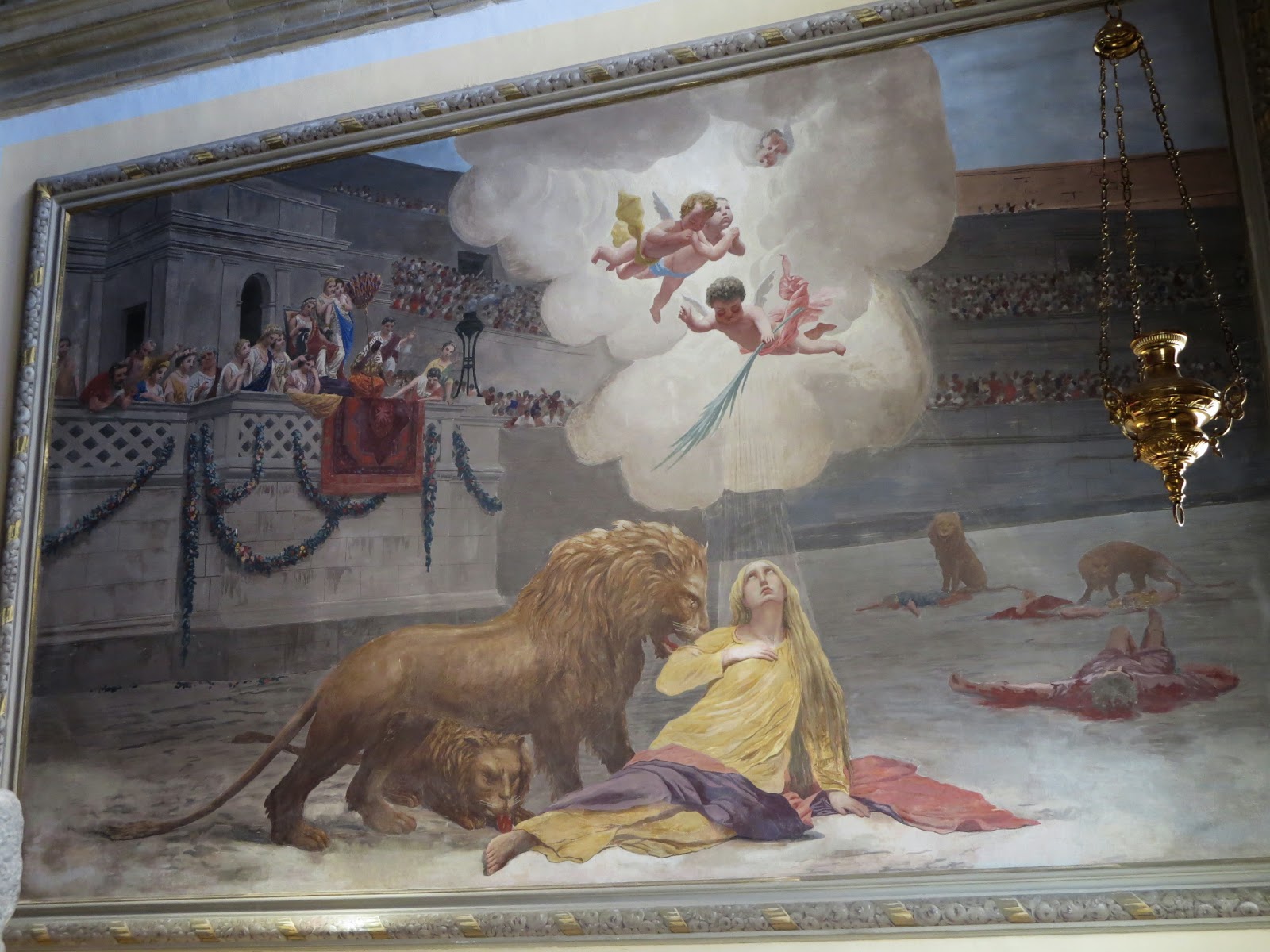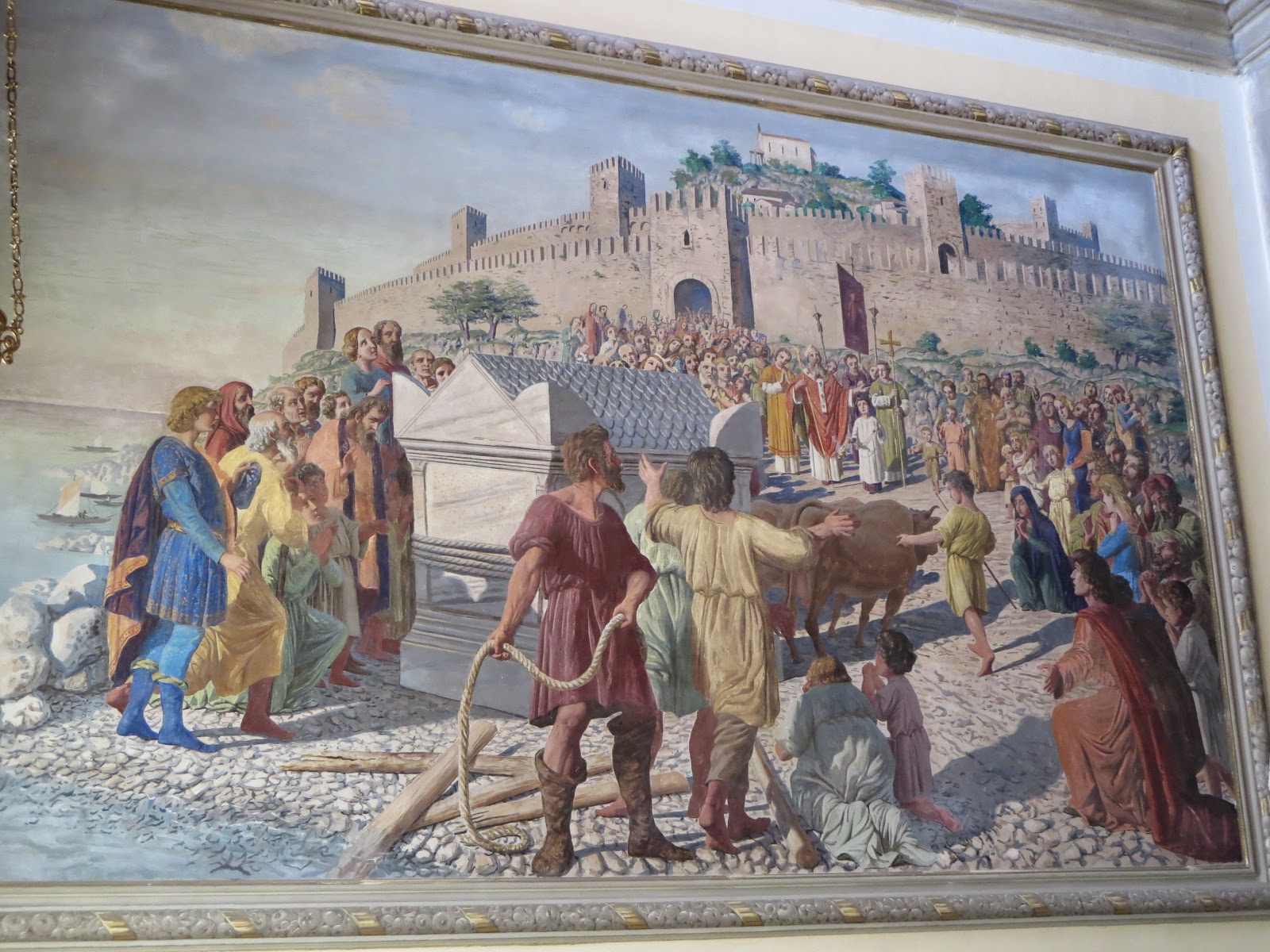 I climbed the bell tower for a great view of the town.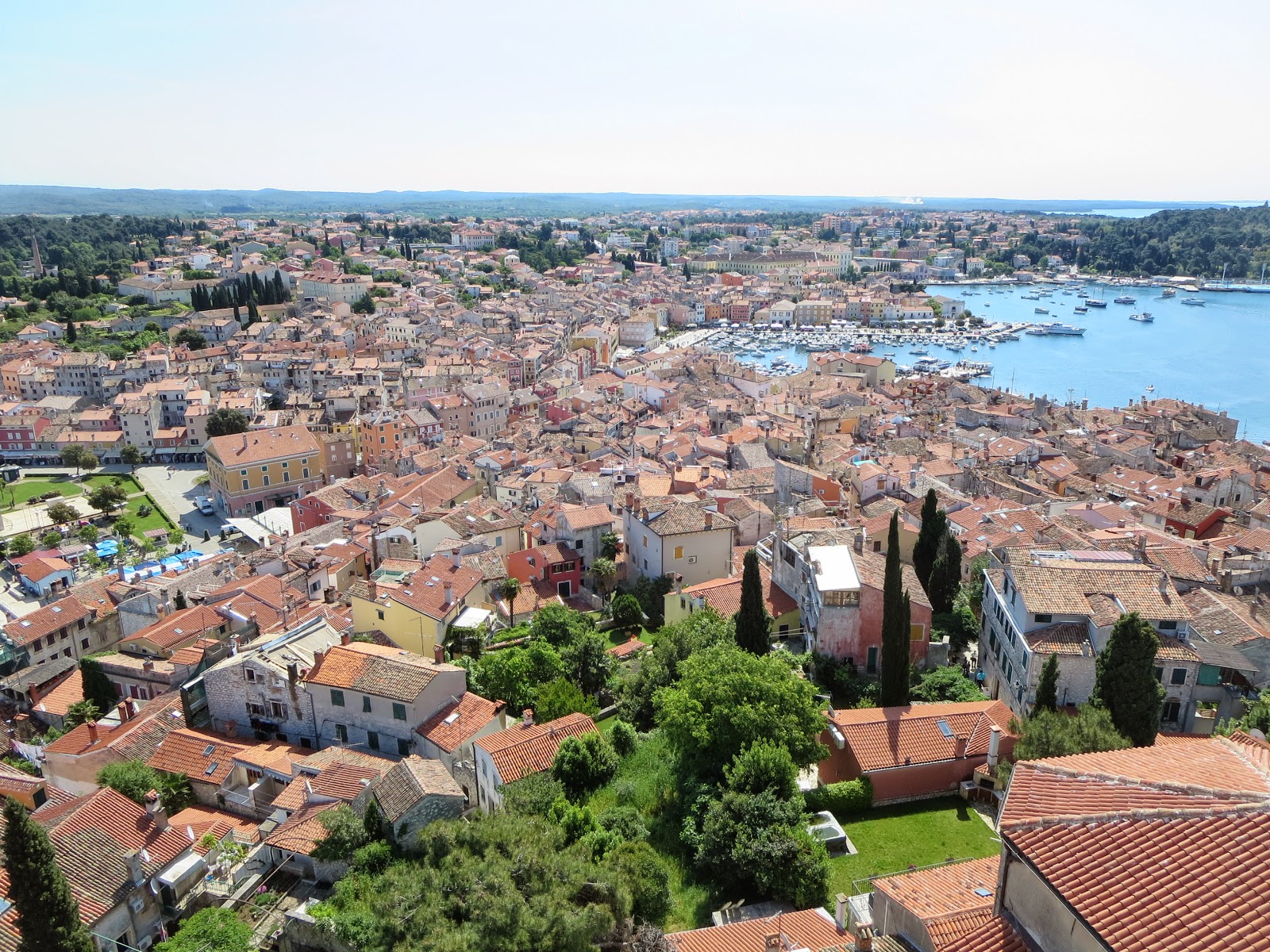 The stairs, however, were scary as anything, only I didn't realize how much until I was going down.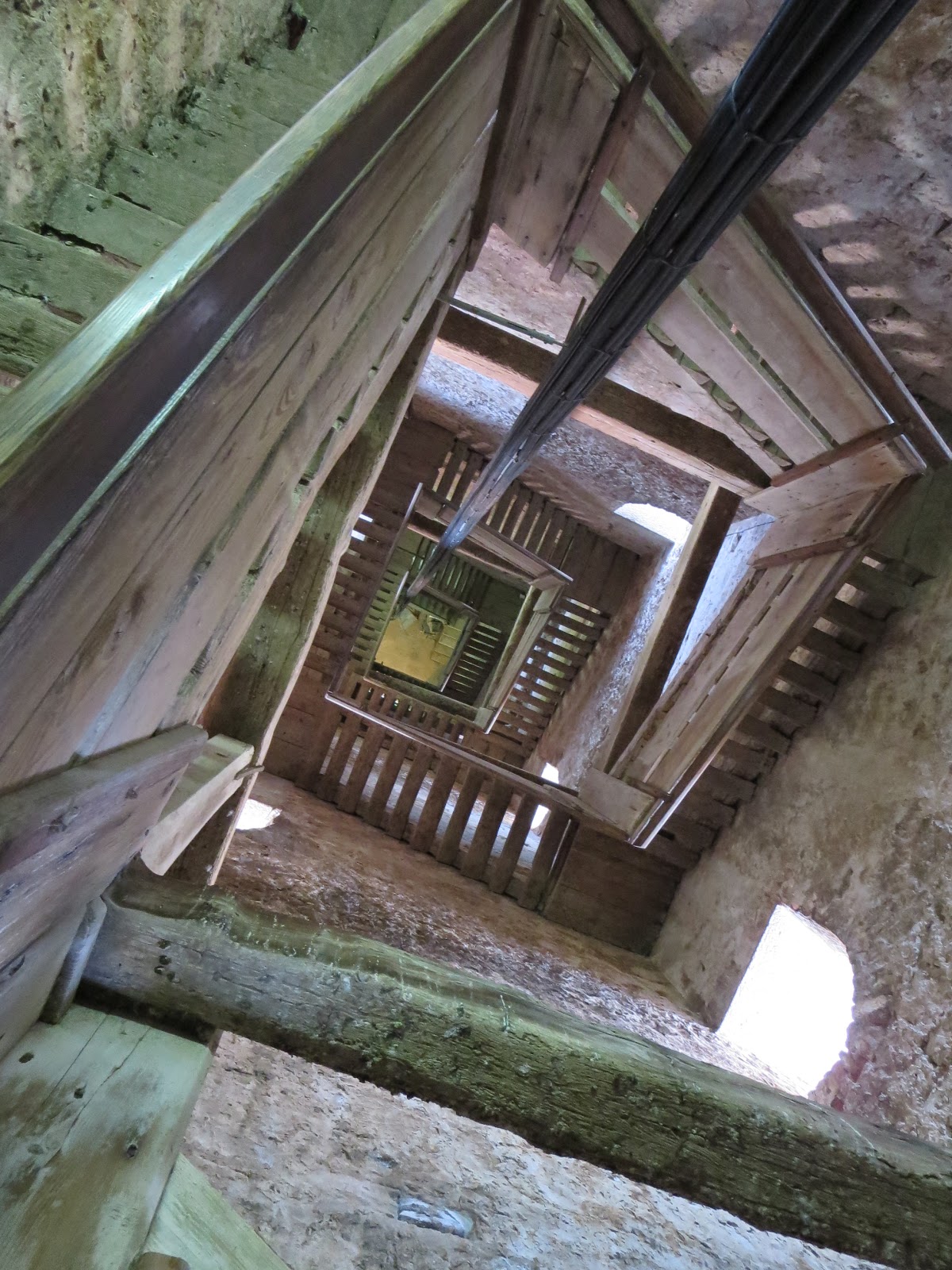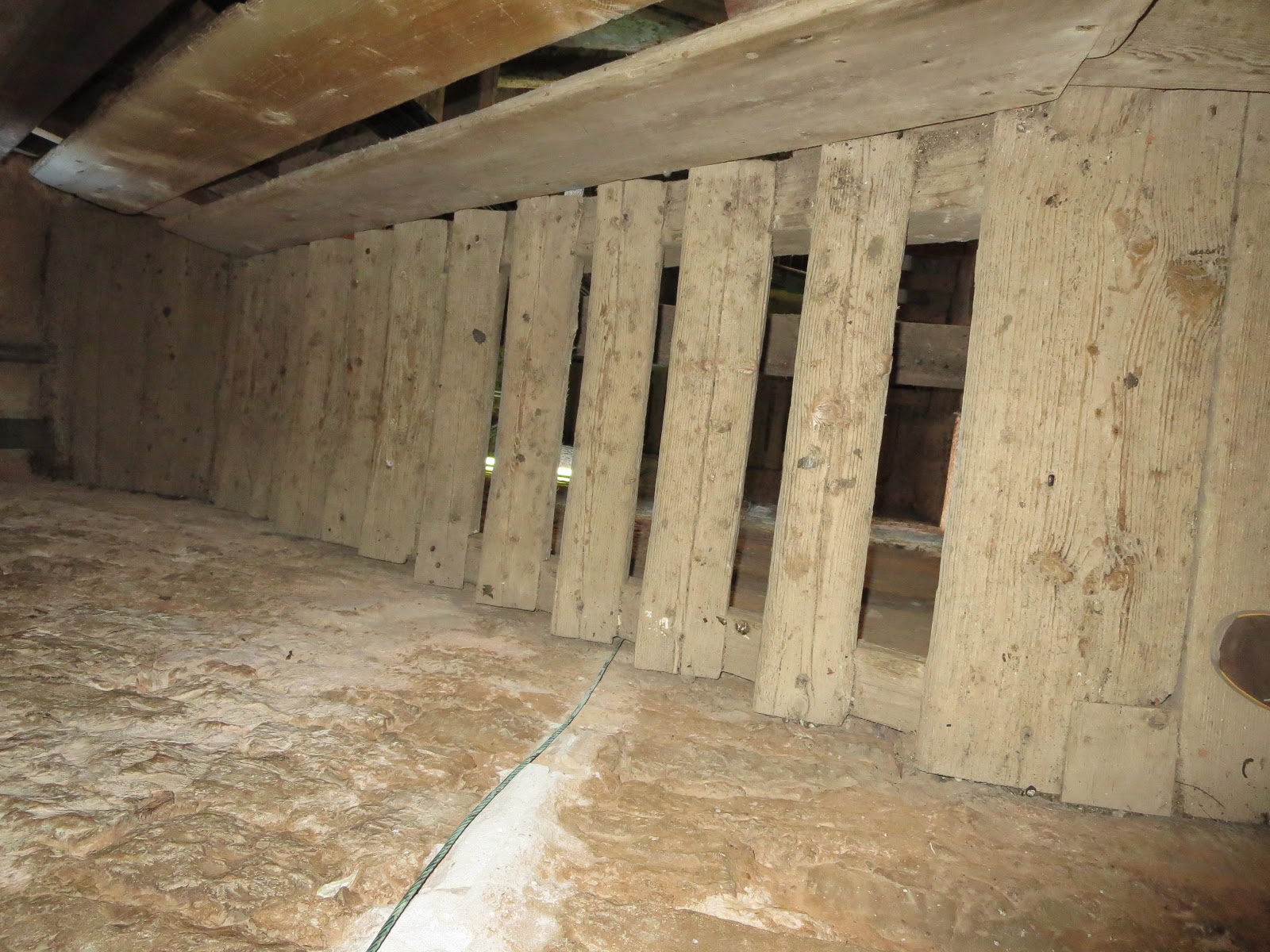 Each step is about half as wide as my foot, and I could see all the way to the bottom in the space between them.
There is also some pretty stained glass in the church that is obviously more modern, but I couldn't find out anything about it. Most seemed to be Jesus-related, but I did identify two that I think are from the Hebrew scriptures.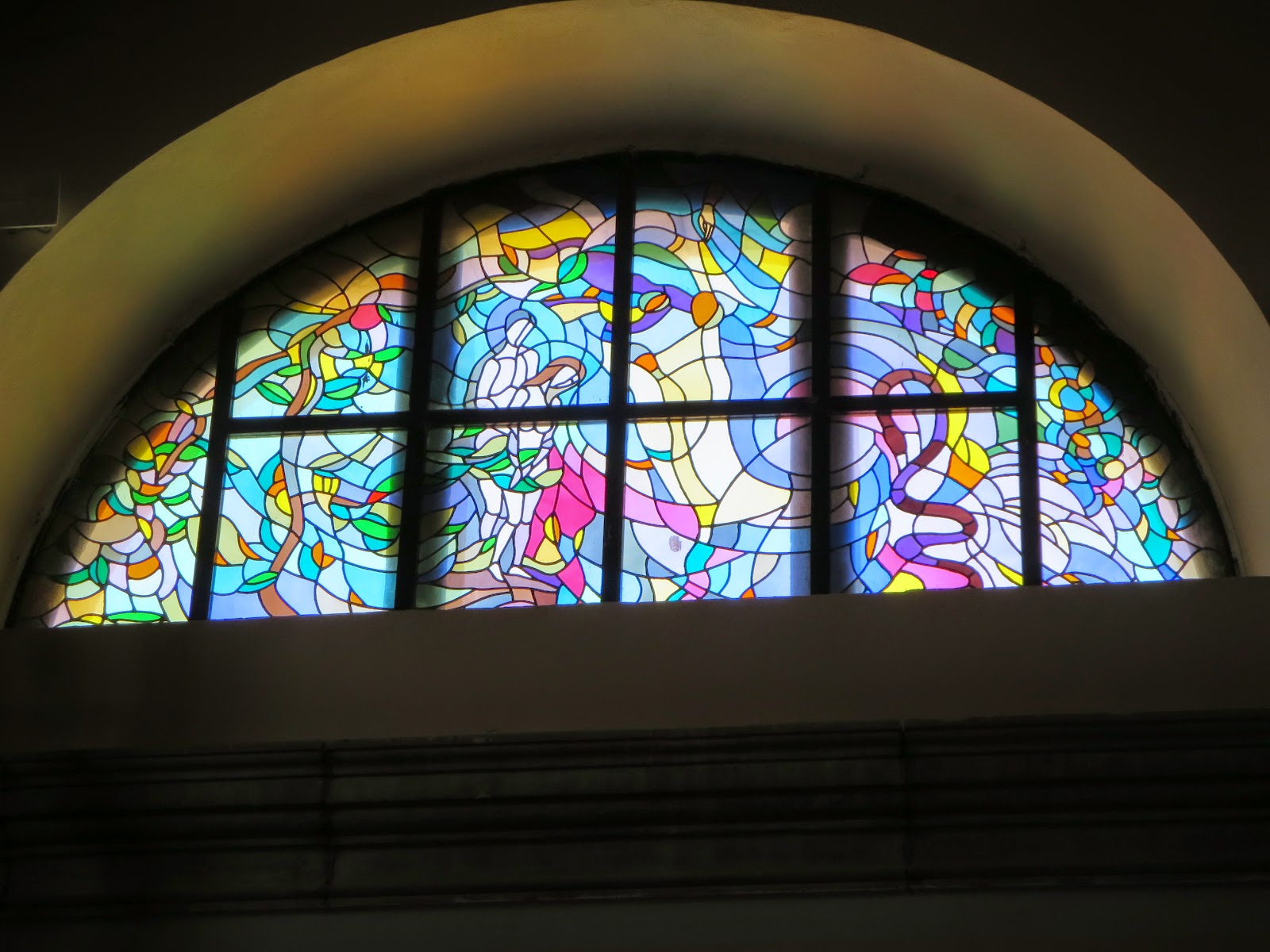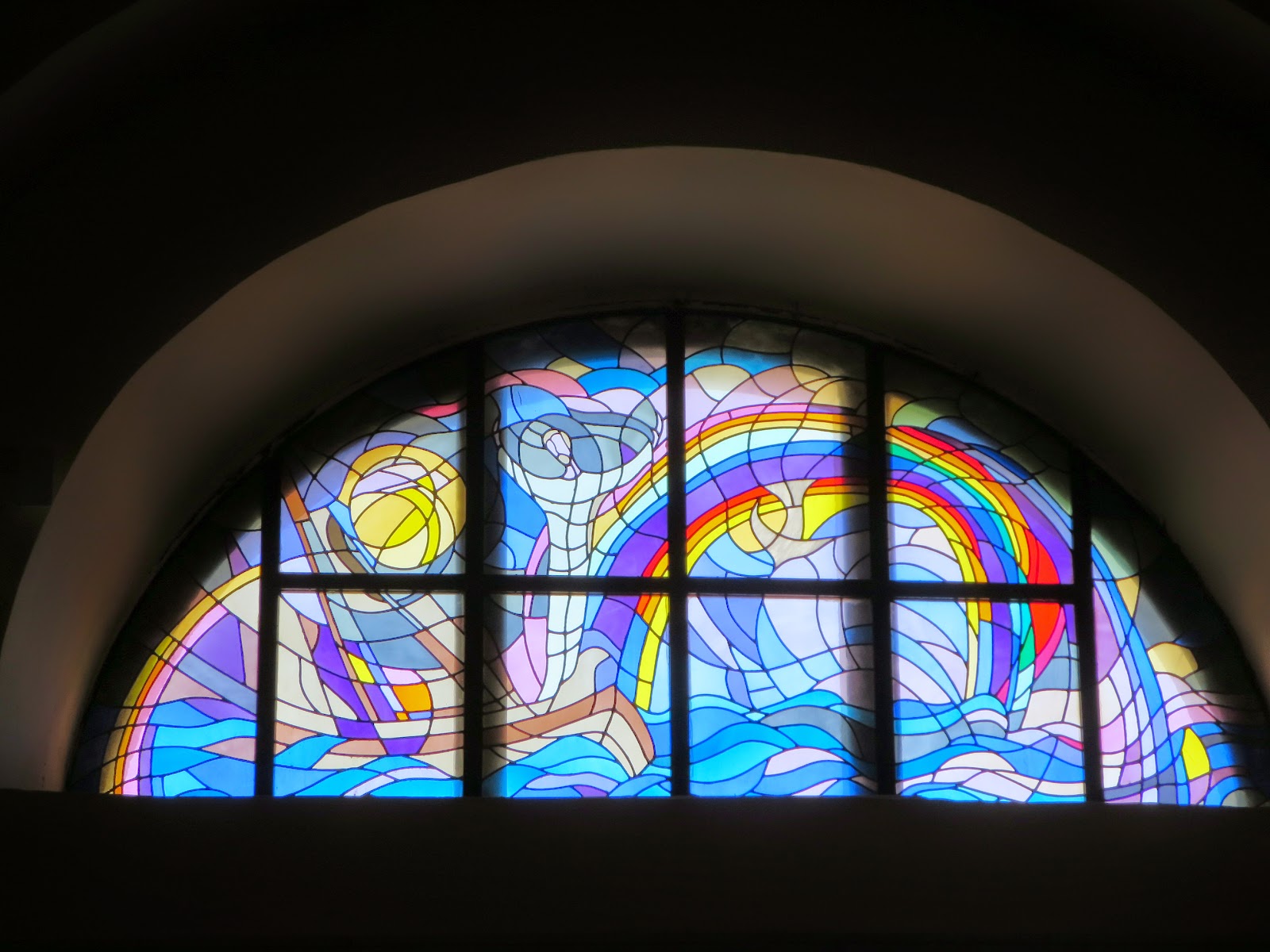 After I left the church, I just wandered more until I was hungry for lunch. I went to a little restaurant next to the wriggling fish market. I wanted something light, but the waiter upsold me on a grilled tuna steak, fresh from "right in there."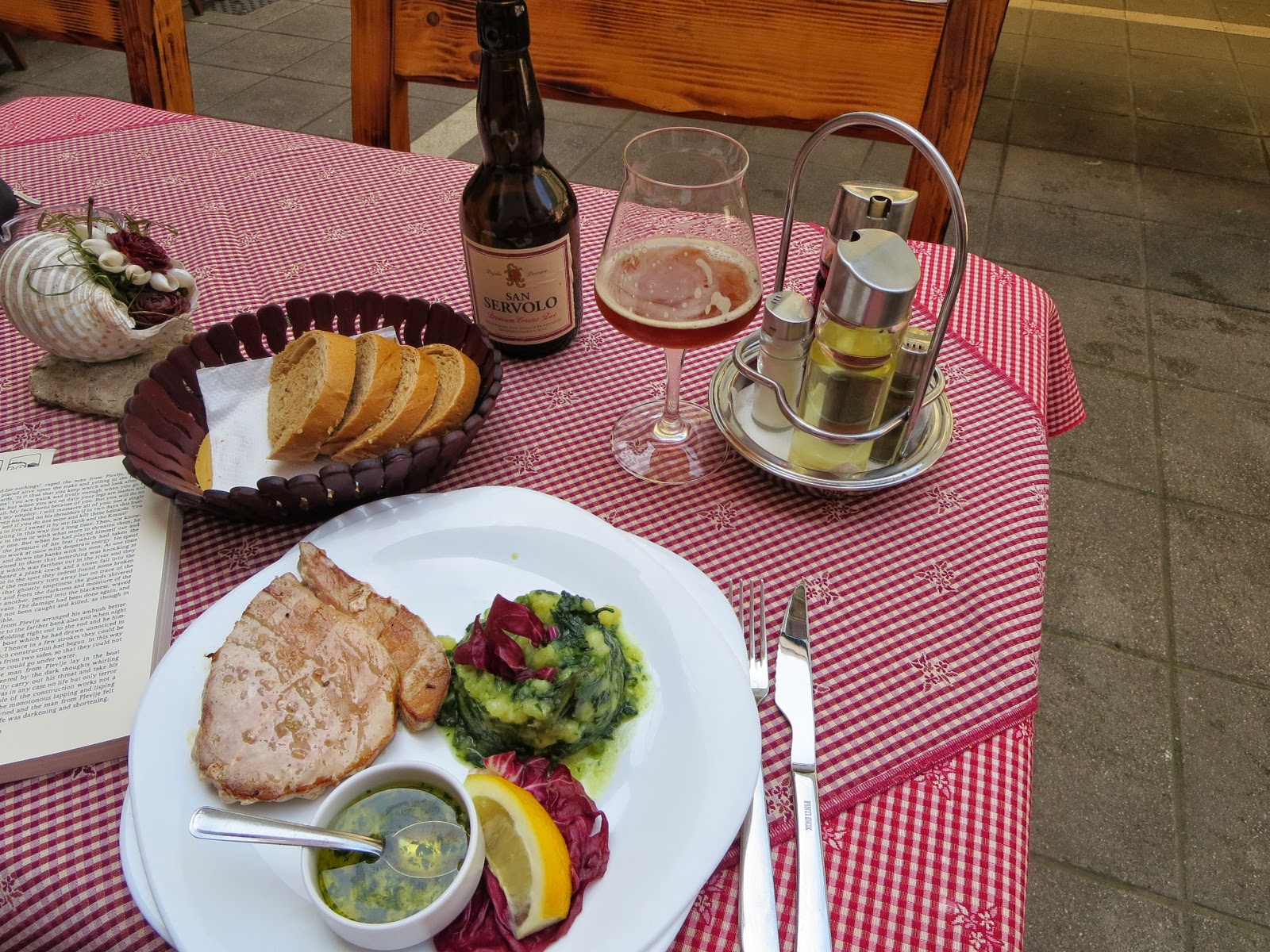 That beer, and the grappa on the house that the waiter offered, went right to my head in the warm sunny day, so I came back to the room to rest for a bit before venturing out again to rent a bicycle and ride around to the south side of the marina where there is a nice waterfront park with views back to the town and some swimming beaches.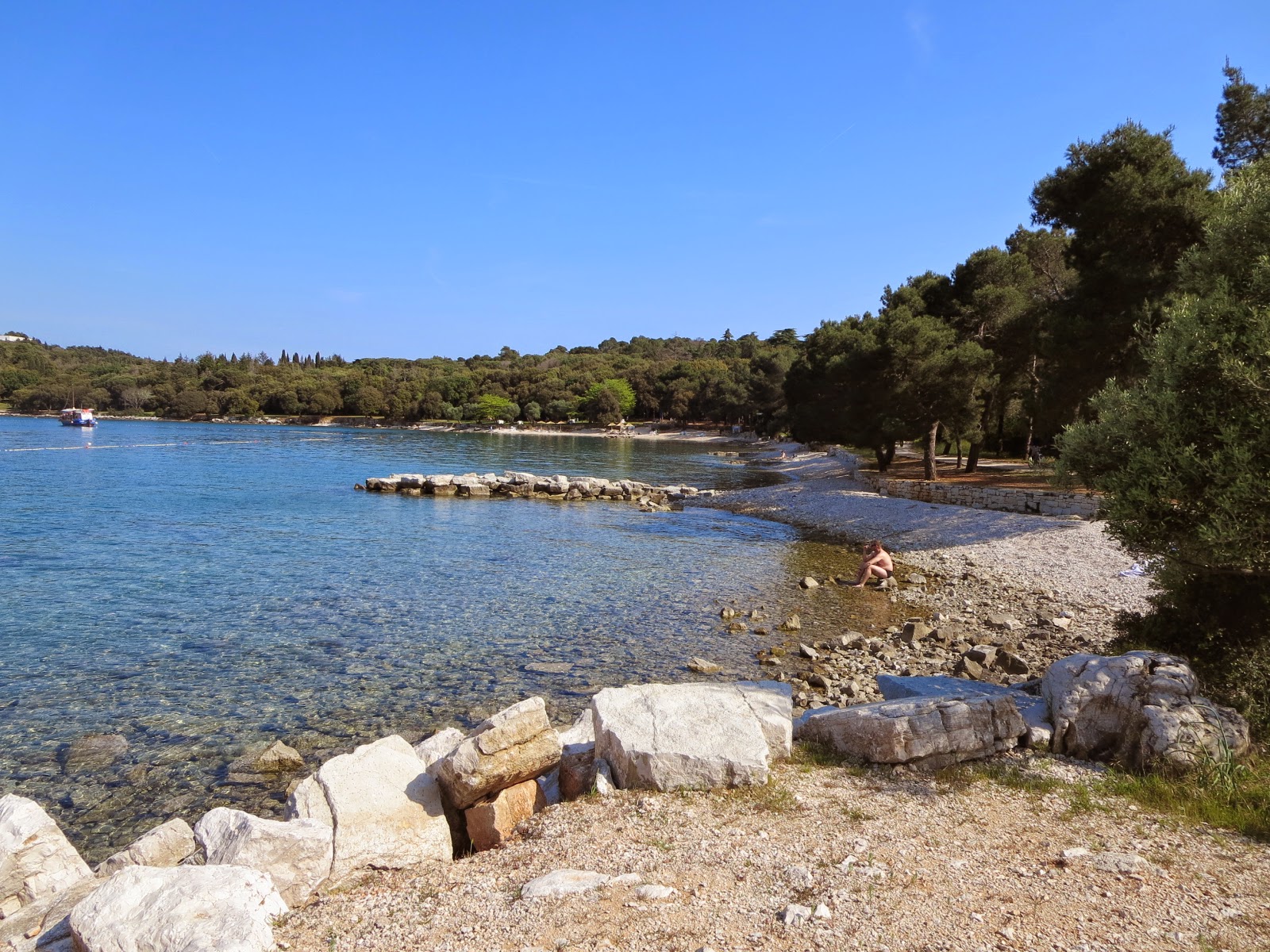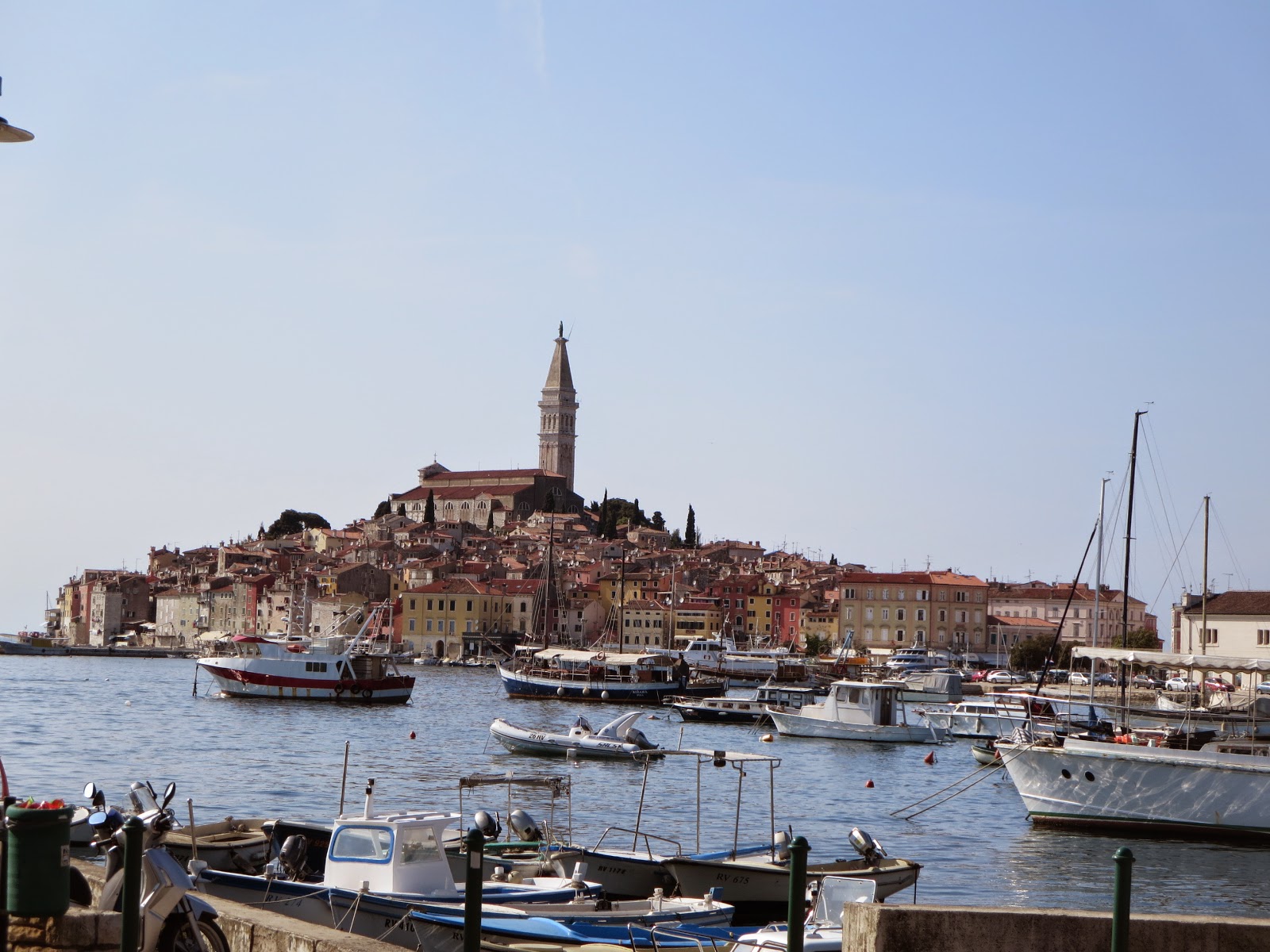 Troy and I met up for dinner which was good but nothing to post pictures of (since I forgot to take them). I had calimari and it was very good.
And as I said, I conked out right after dinner.
I'm actually finishing this post at 18:00 on the end of Day 8 (Sunday 11 May), so I'll soon be following up with my Day 8 post. But I hope all my readers enjoyed Day 7 as much as I did, and sorry for the delay in posting.