We left Kobarid this morning after breakfast, and we headed toward Tolmin. At the TI in Kobarid, Korika Tolminska (Tolmin Gorge) was suggested as a great place to stop. And it was a great suggestion. It only took about 45 minutes to hike through, but it was jam packed with gorgeous scenery (pun intended) and definitely made up for the fact that Vintgar Gorge was closed. (In fact, the woman at the TI said it's better than Vintgar. I'm happy to agree, having no basis for comparison.)
From there we headed to Škocjanske jame (Škocjan Caves). In Slovenia there is a debate about whether Postojna or Škocjan is the better cave system to visit. We opted for Škocjan because it's supposed to be less touristy. But despite the stunning and impressively large underground passages and chambers, it was far too touristy for our taste.
We decided to stop in Piran on the way to Rovinj, and I'm glad we did. It's a charming seaside resort town. Unlike Potoroz, which we drove through after leaving Piran, it has retained its old-world charm while still offering all the gelato stands and bars and cafes and restaurants you could want.

And finally we arrived in Rovinj. And we drove around and around and around trying to find our way into town. We had to enter the restricted old town to drop off our luggage, but because of construction, we ended up in the wrong part of town and had a terrible time figuring out how to get where we needed to go. Eventually, we made it, got checked in to our two apartments, and then I had to bring the car out to the long-term parking area and walk back. And after getting washed up, we decided to meet for dinner.
Then the sun was setting over the Adriatic.
So yeah, we saw lots of nice stuff today, but it's all faded into a vague memory.
Did I mention the sunset?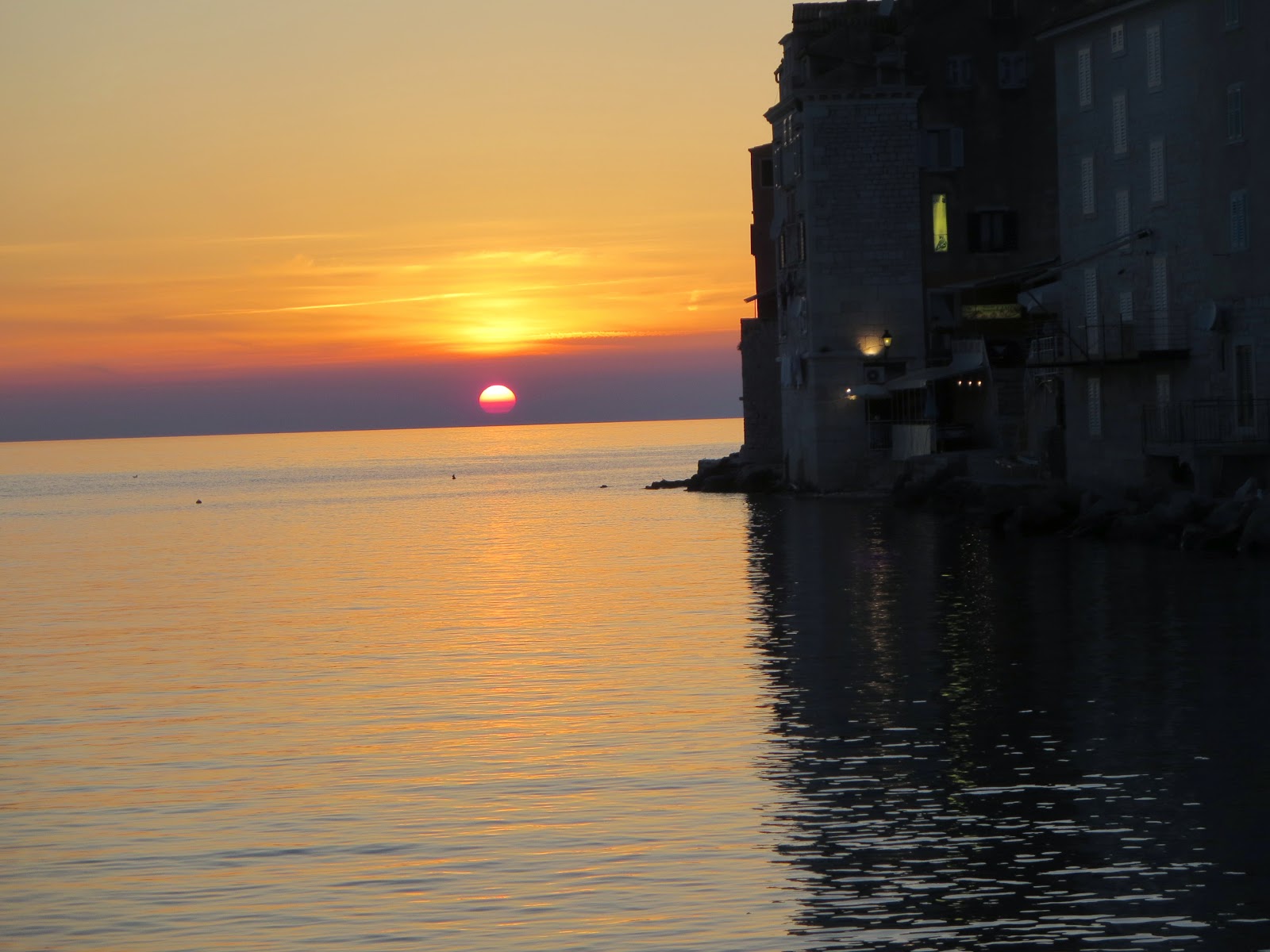 We had a wonderful dinner on a terrace overlooking the water. That was pretty to, and the food was truly scrumptious.
Did I mention the sunset?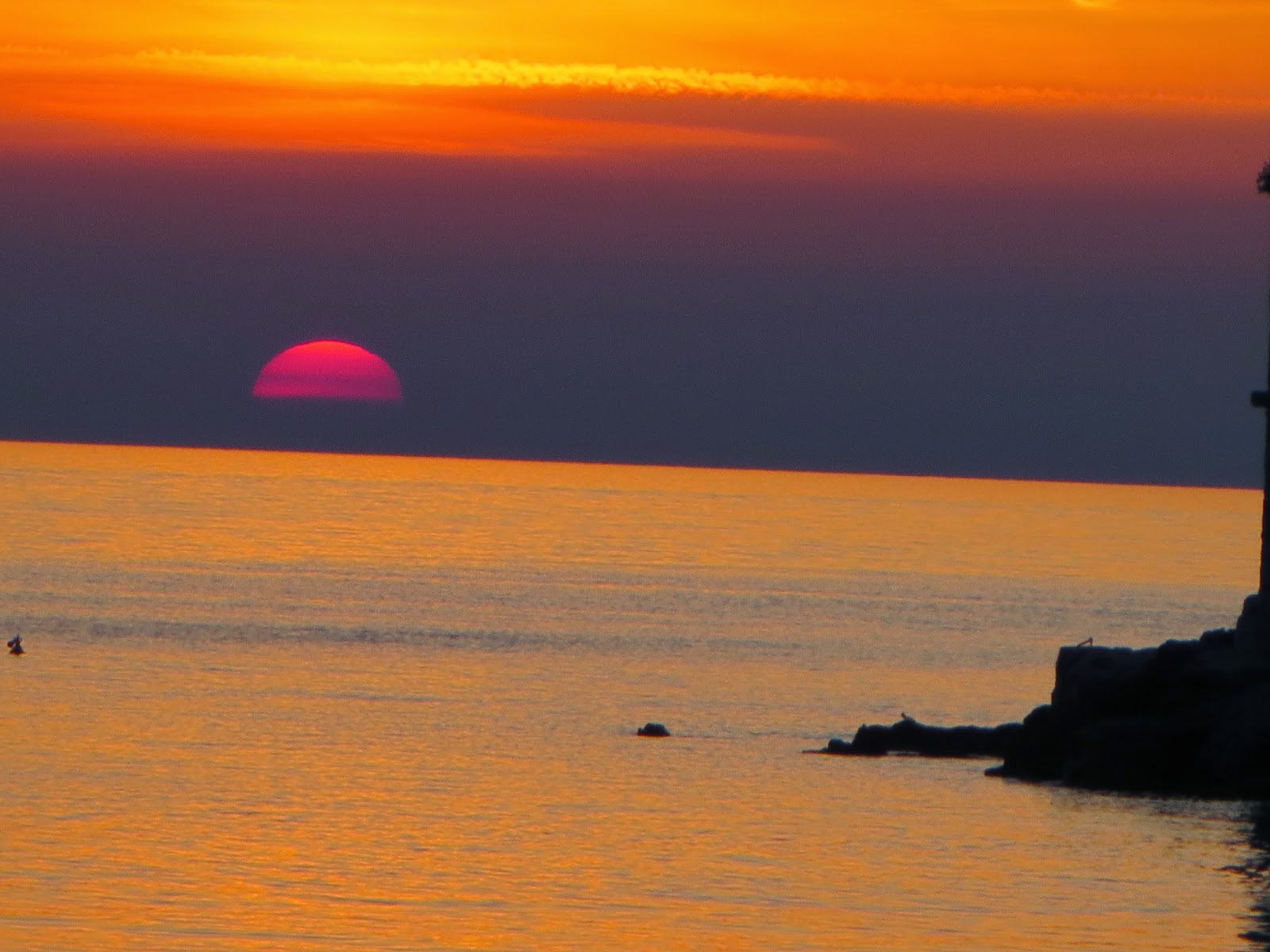 What, you want to see pictures of Tolmin Gorge? Fine.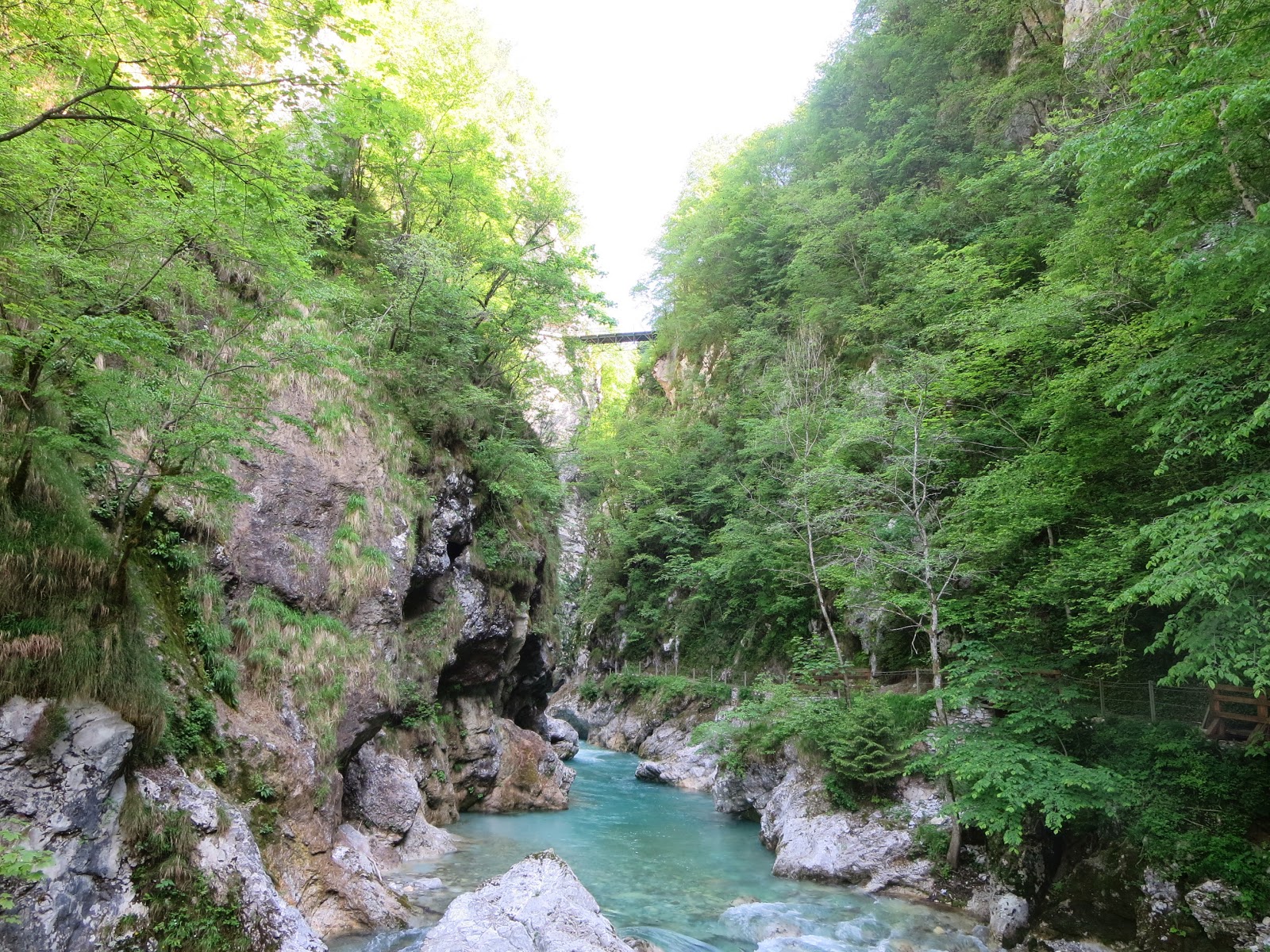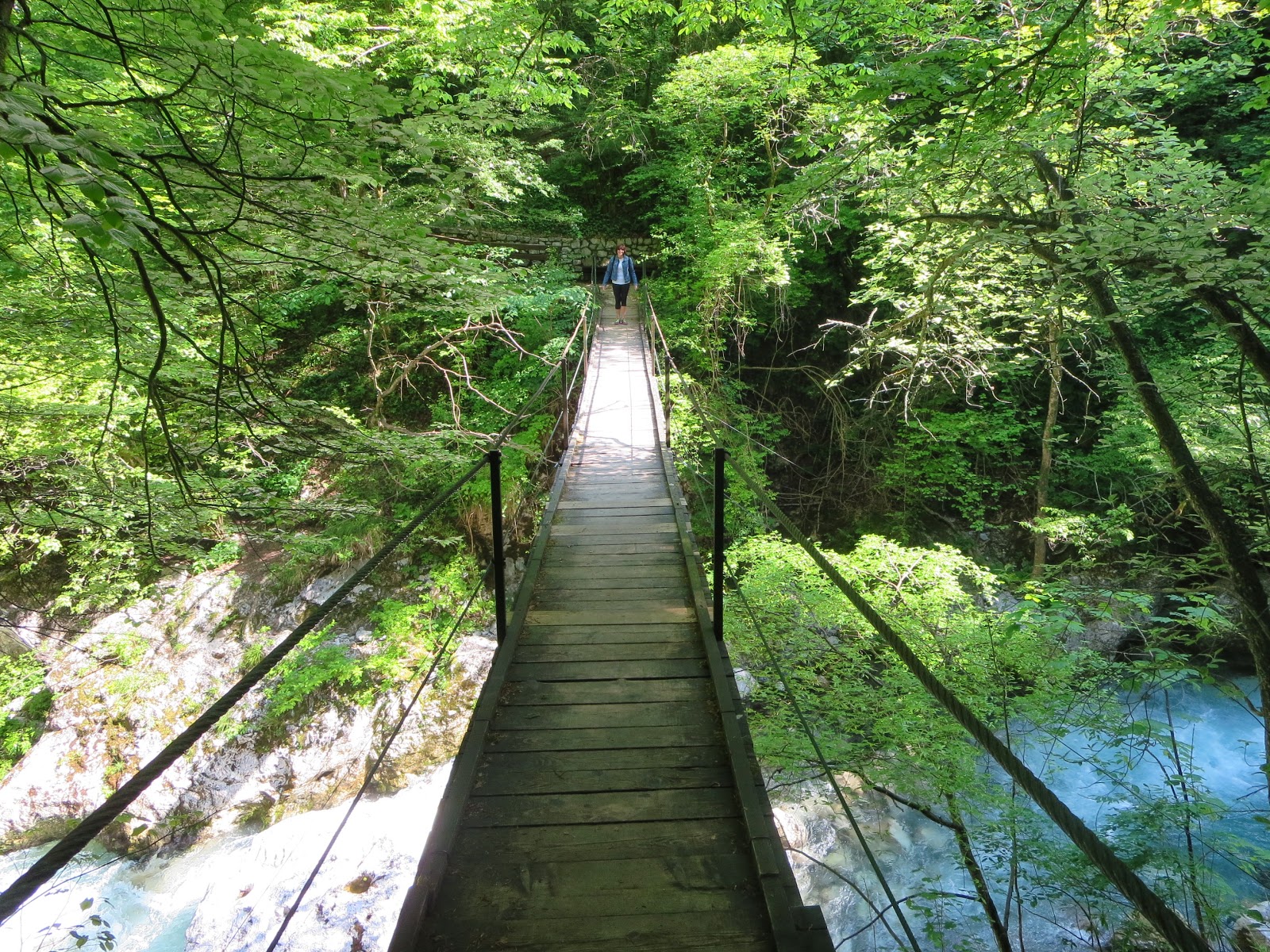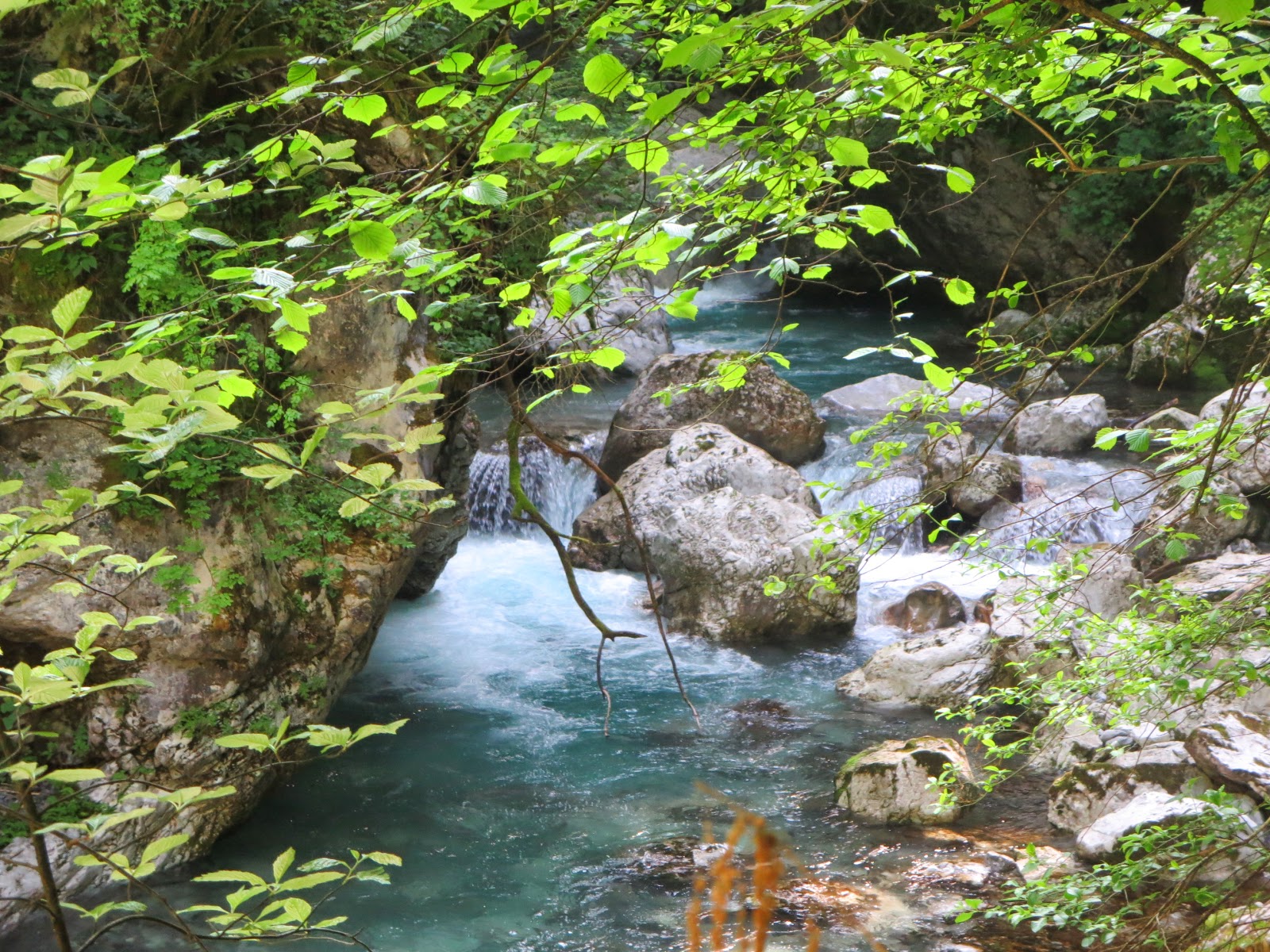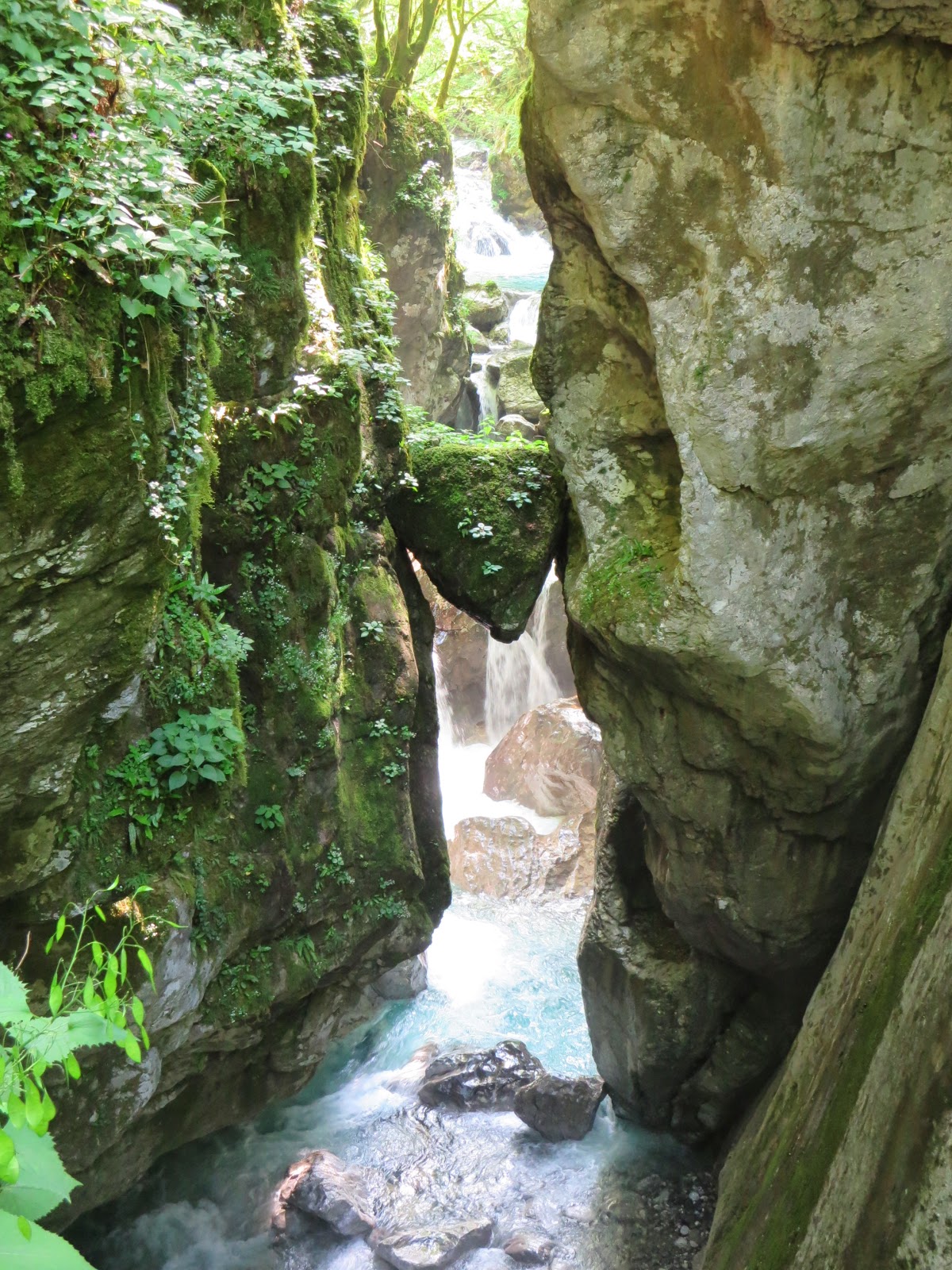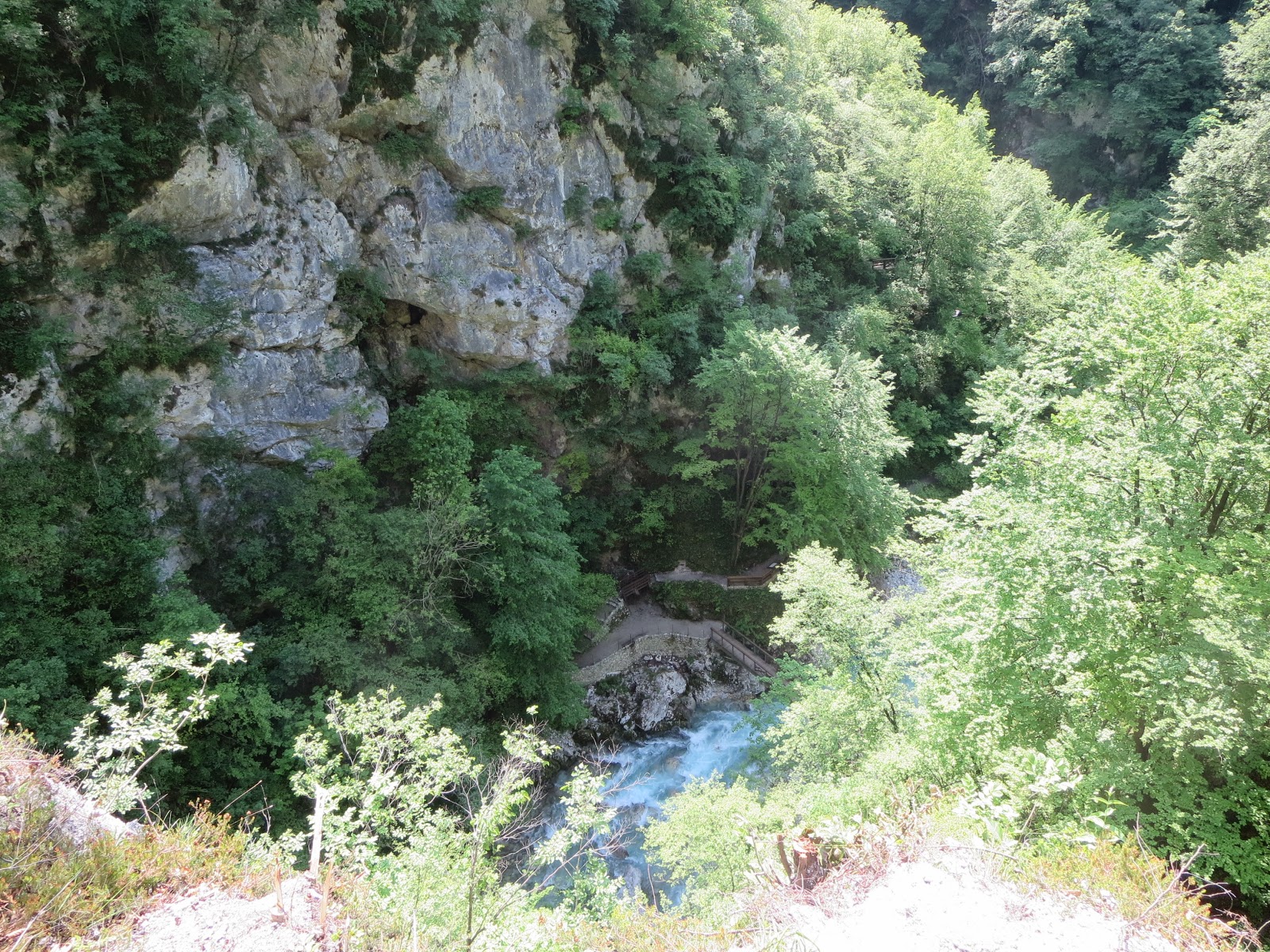 And you want to see pictures of Škocjan Caves? We weren't allowed to take photos inside, so here.
And you want to see pictures of the longest stone bridge in the world, which we passed as we drove south along the Soča? Fine.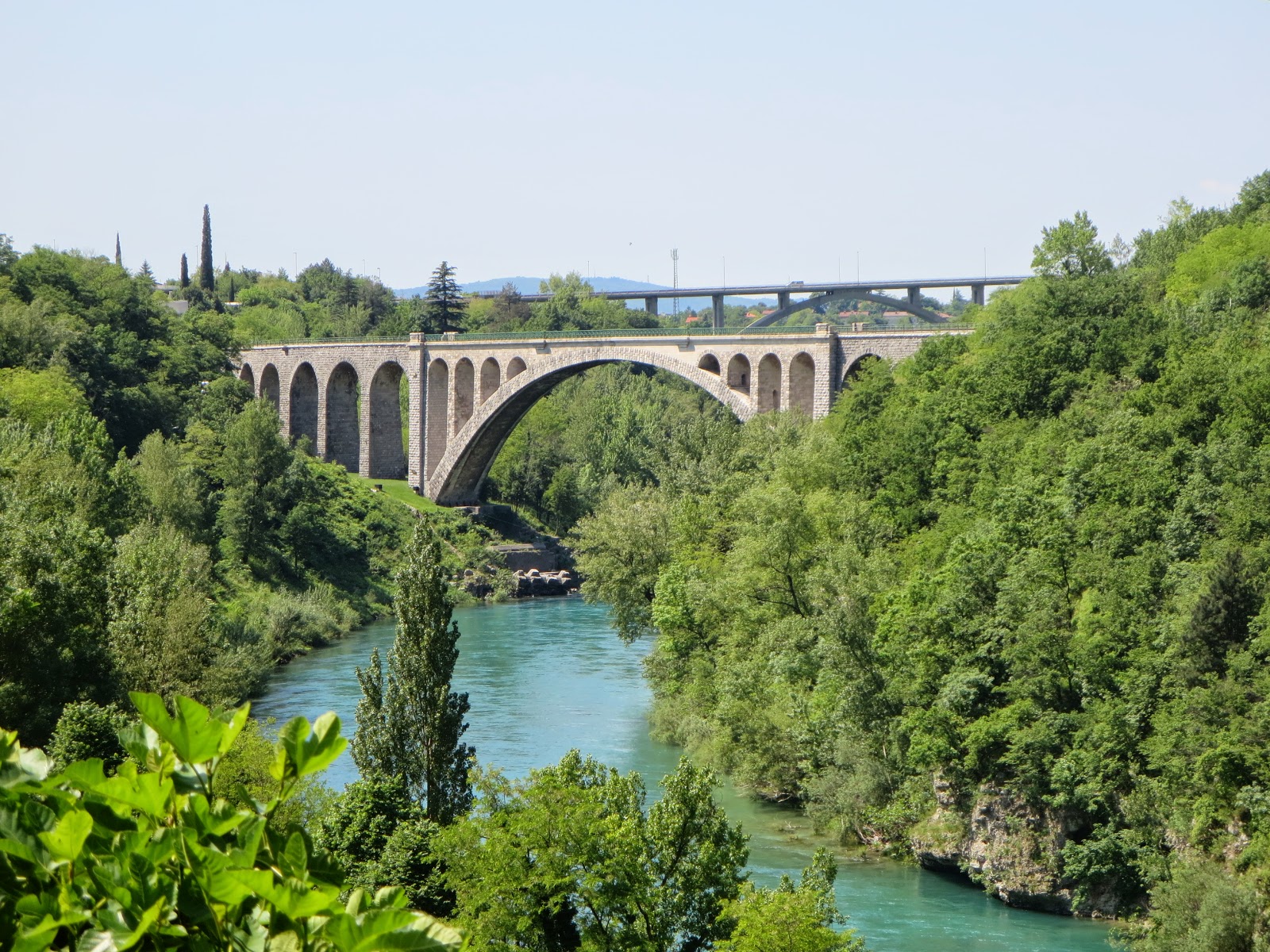 And you want to see pictures of Piran, with its narrow lanes, pretty waterfront and attractive town square?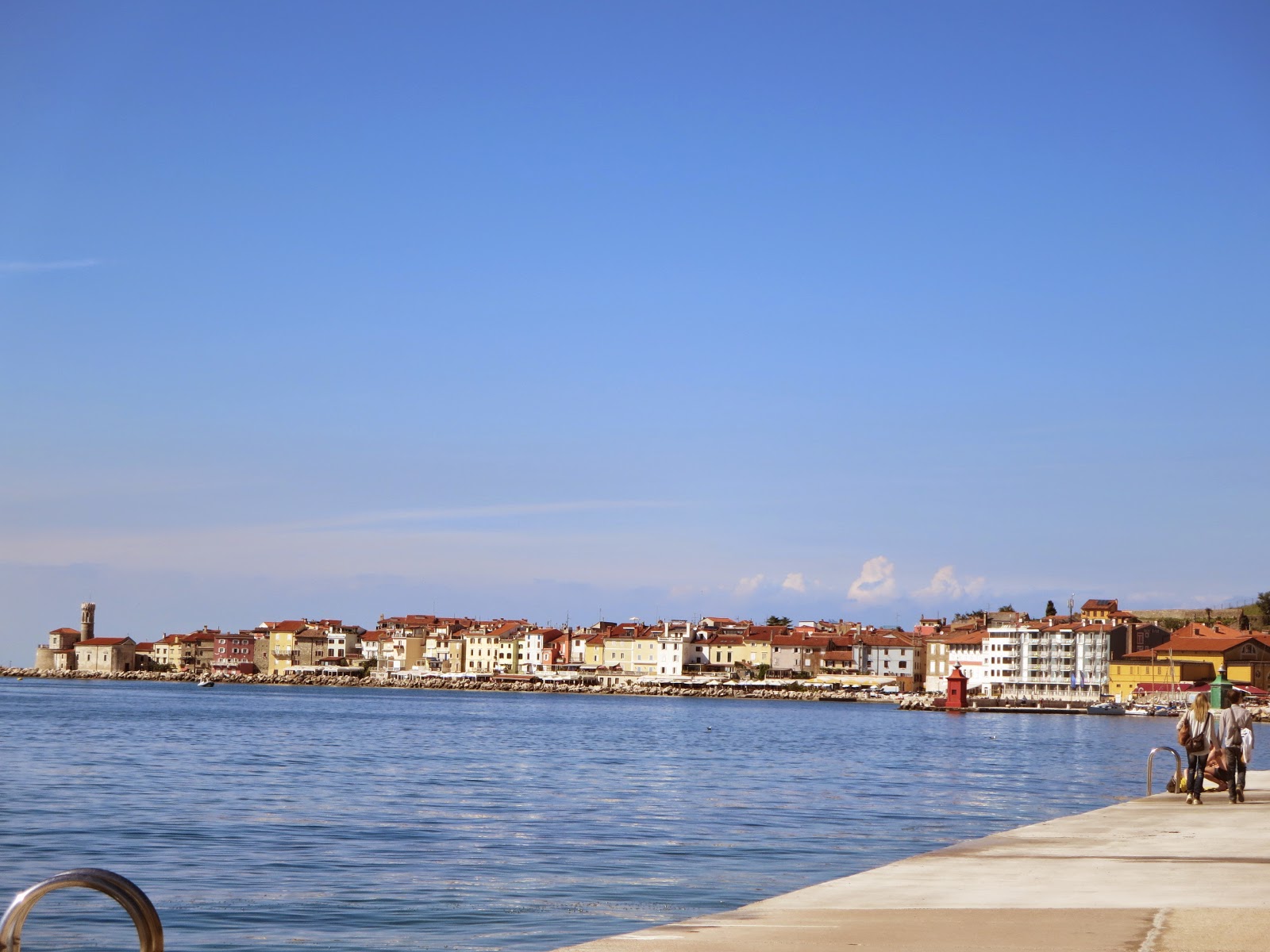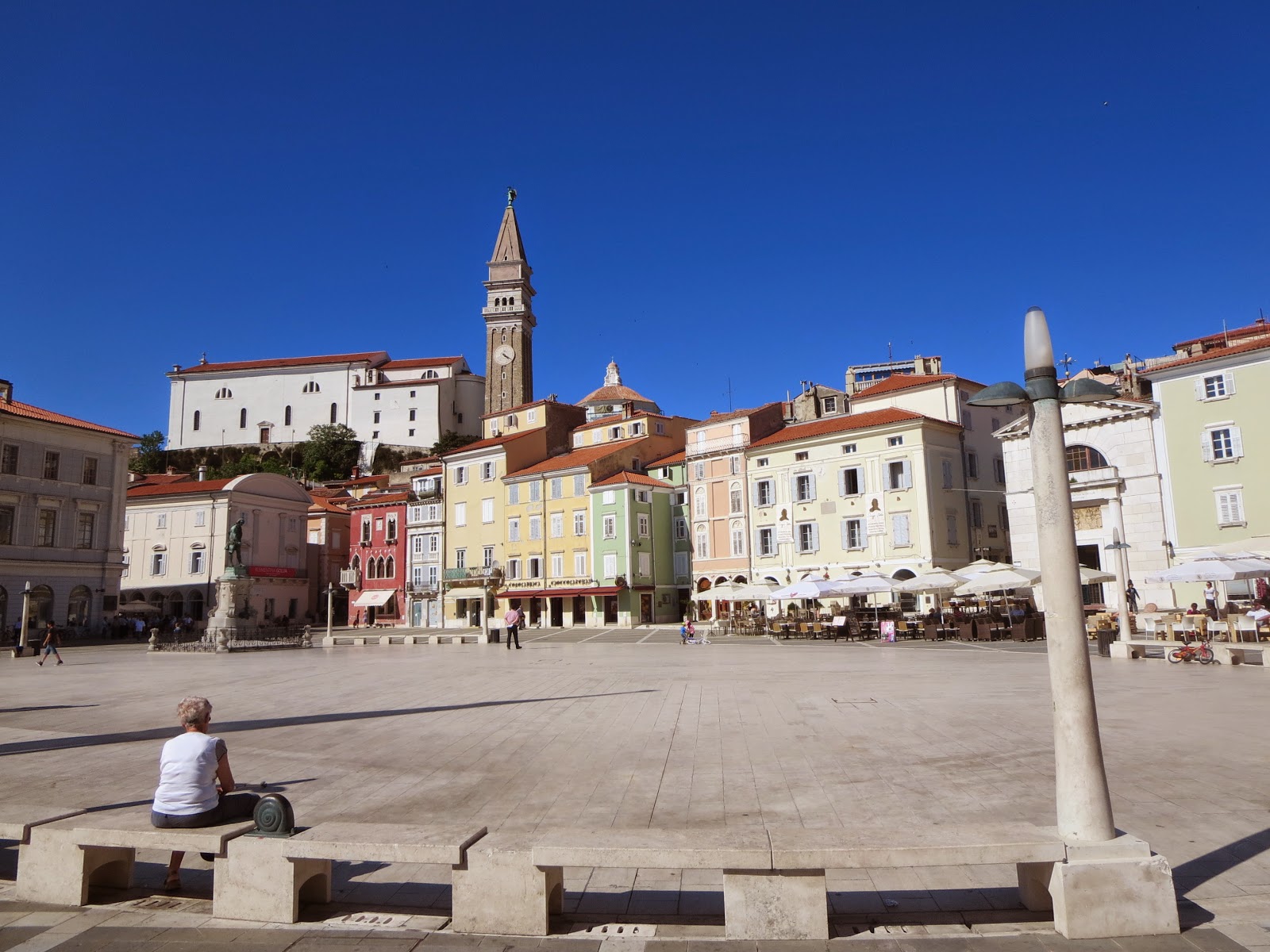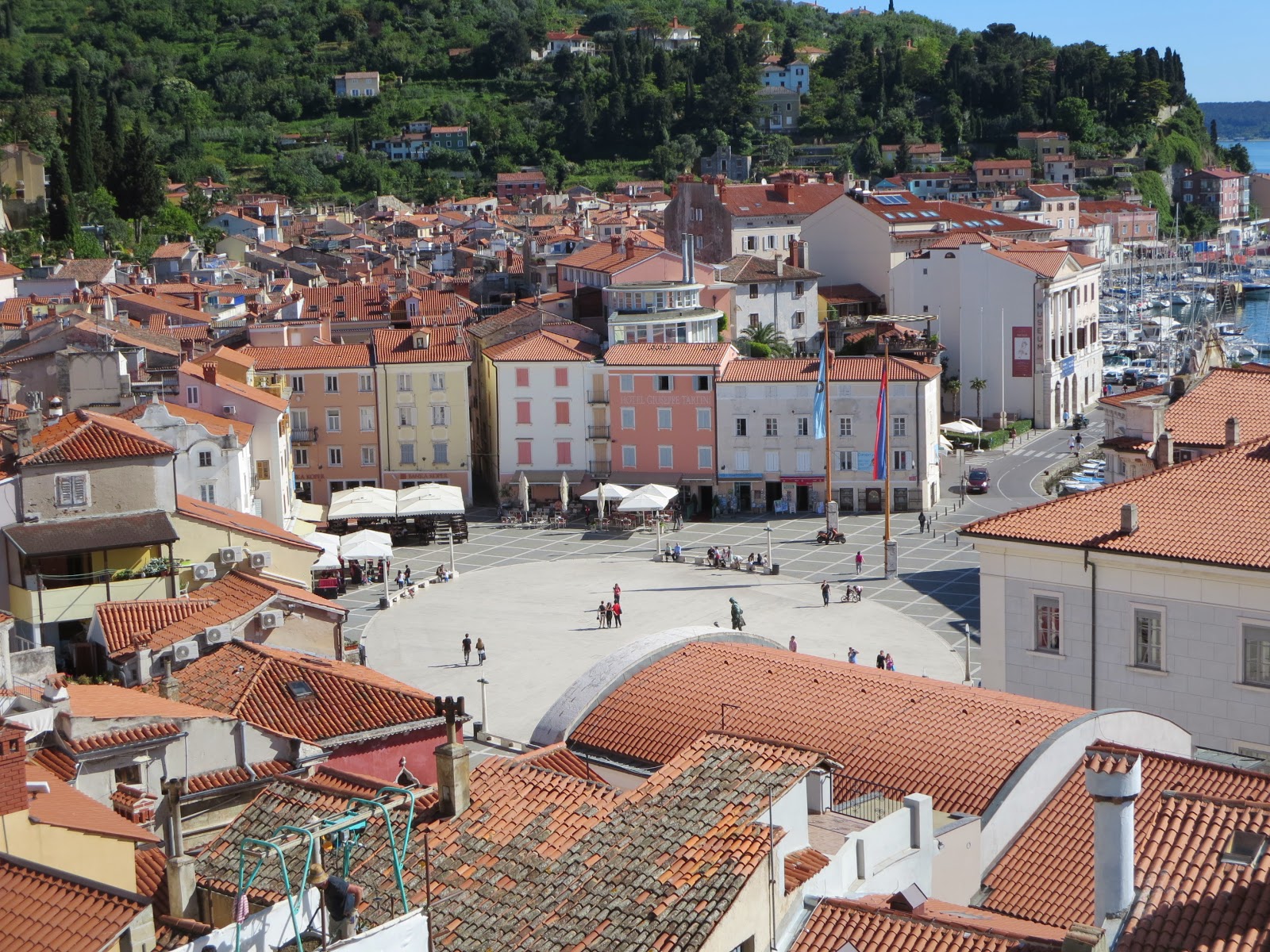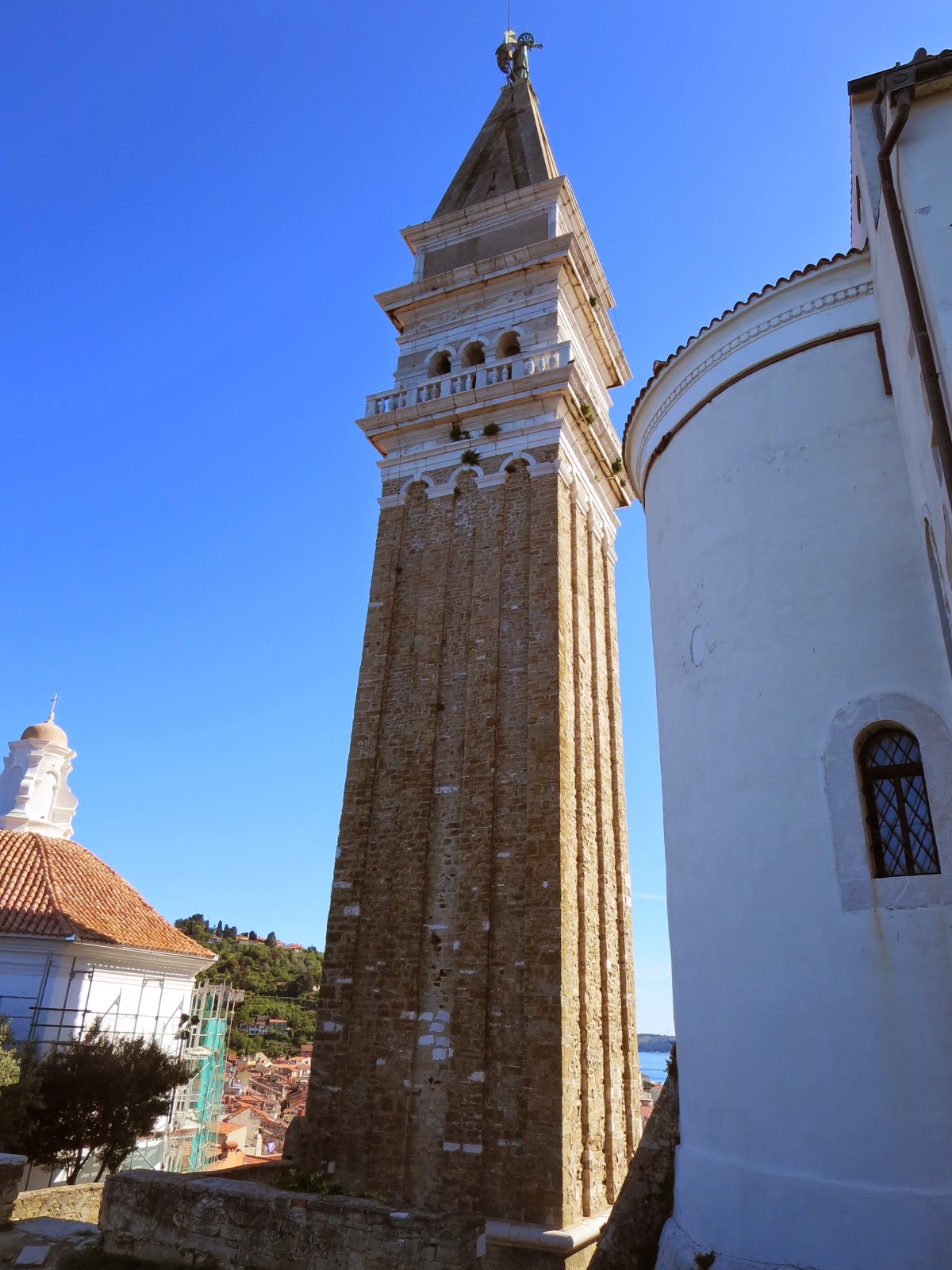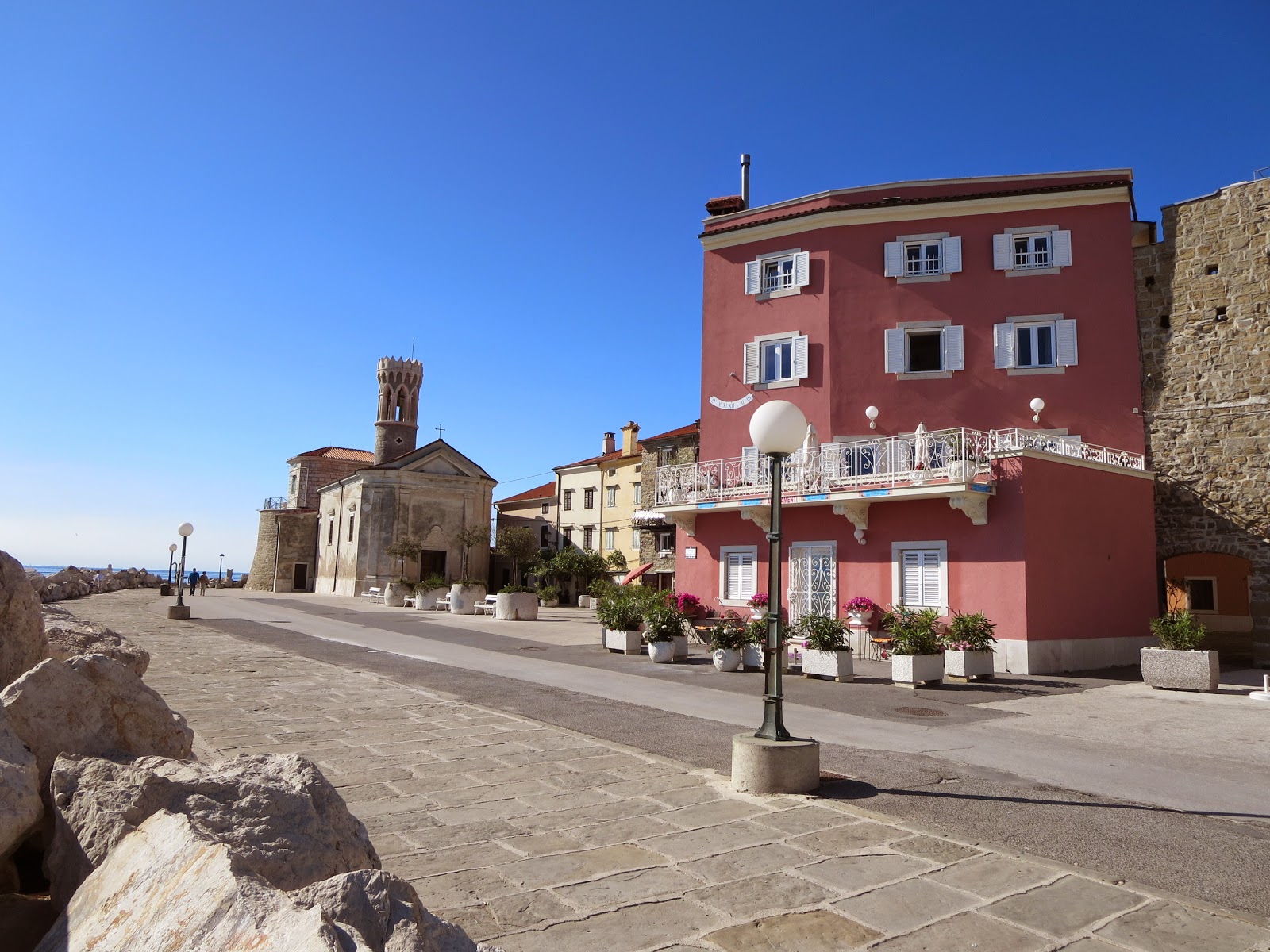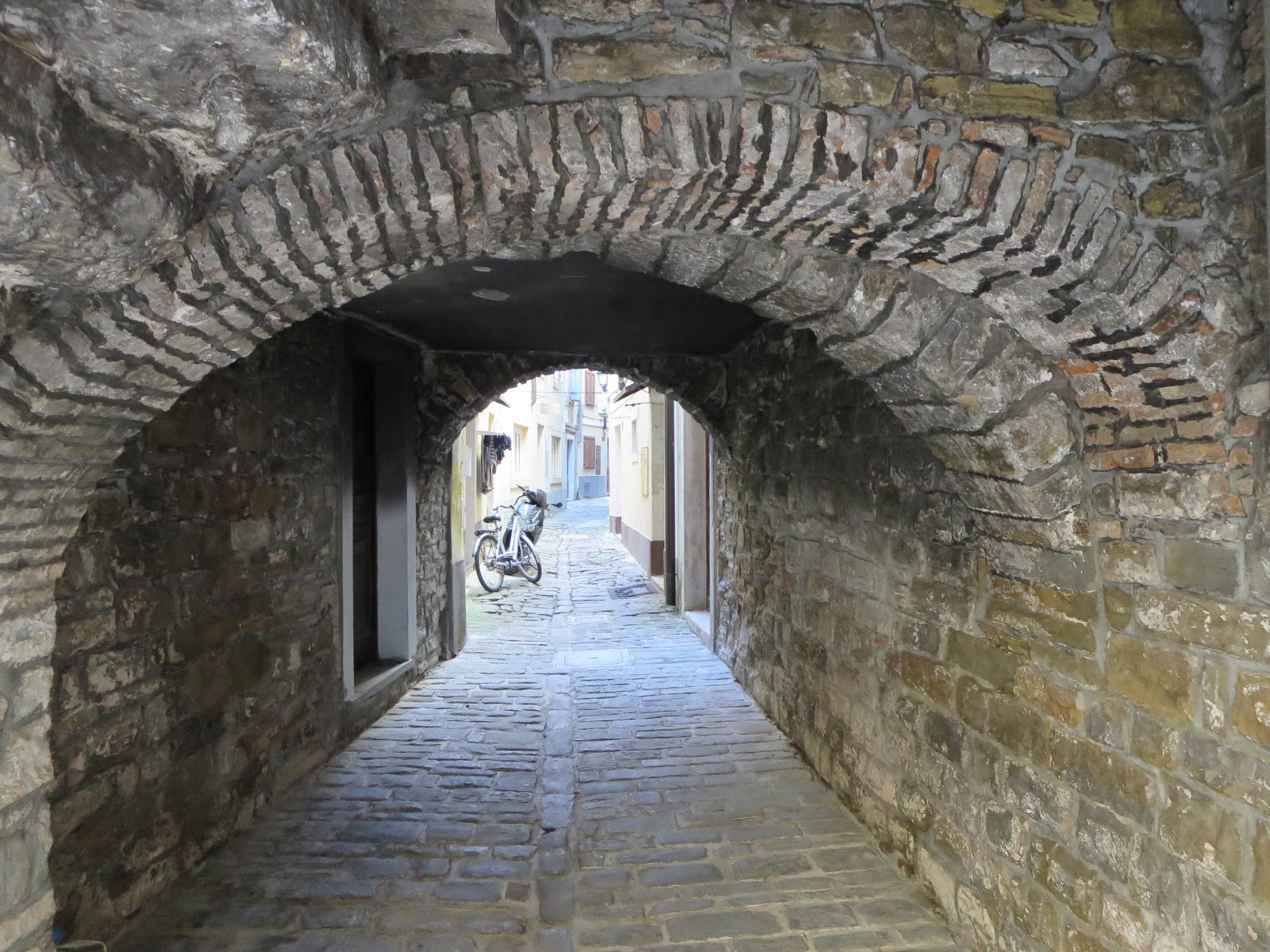 I'll even show you the fabulous meal we ate for dinner tonight.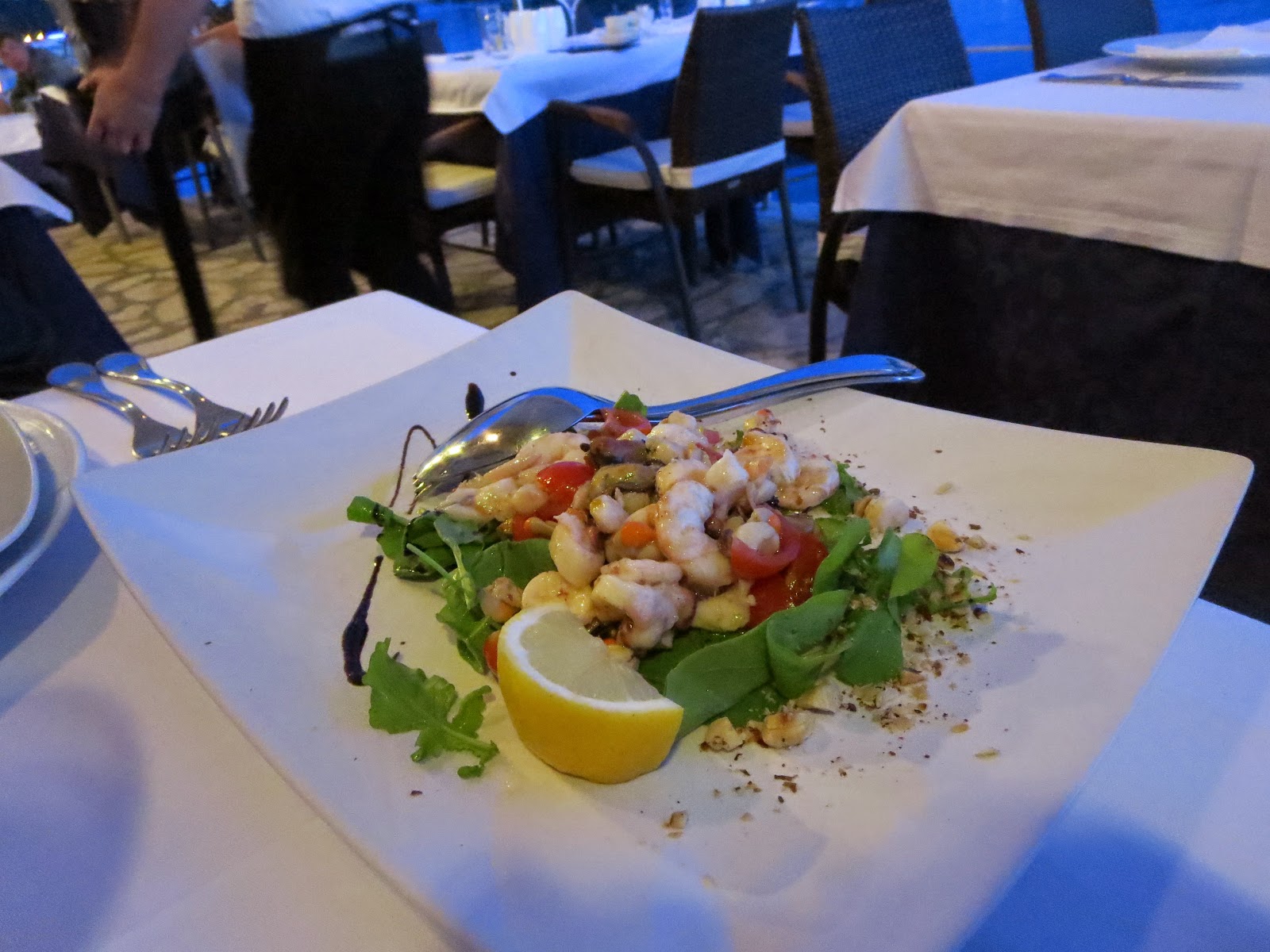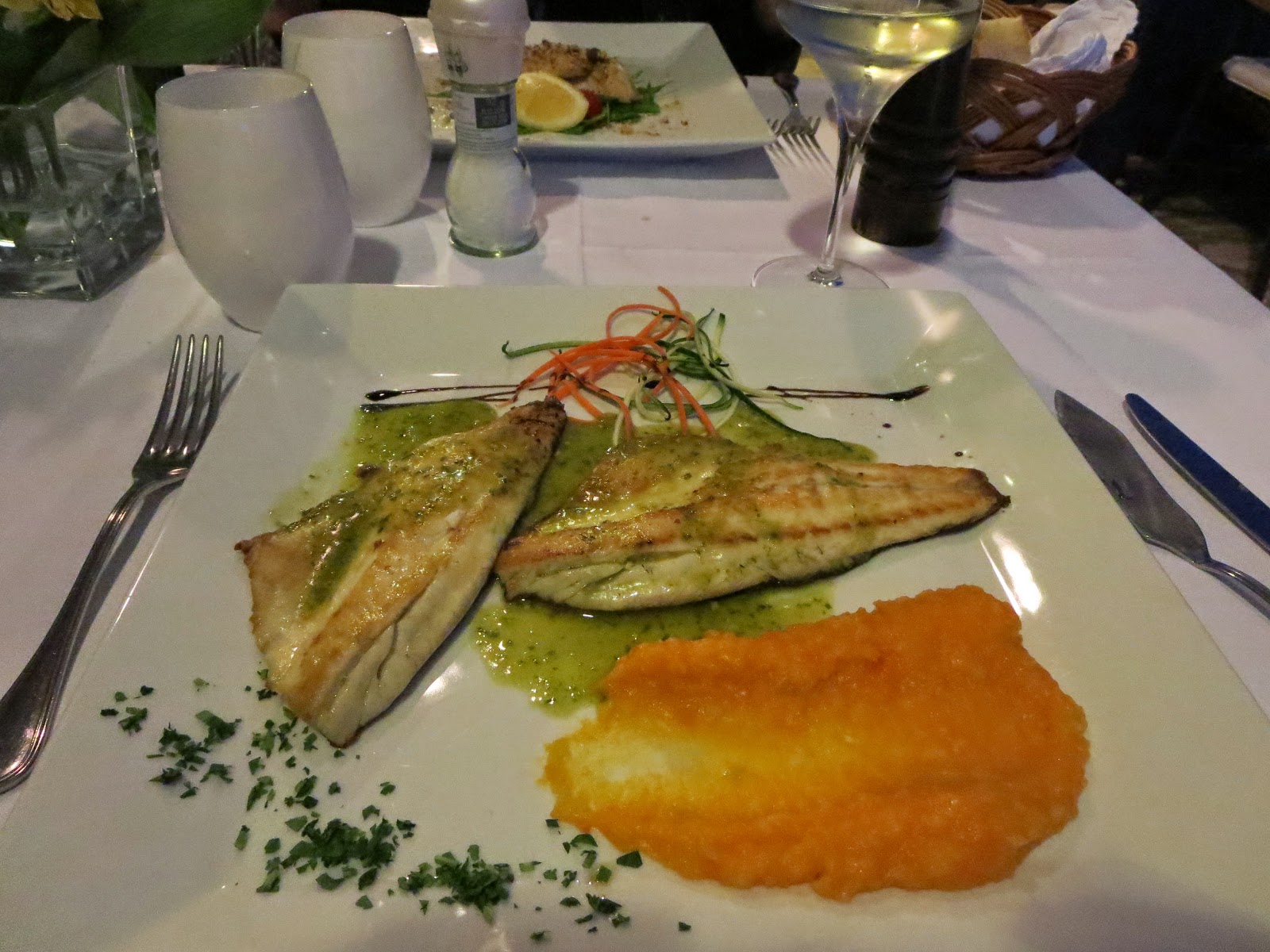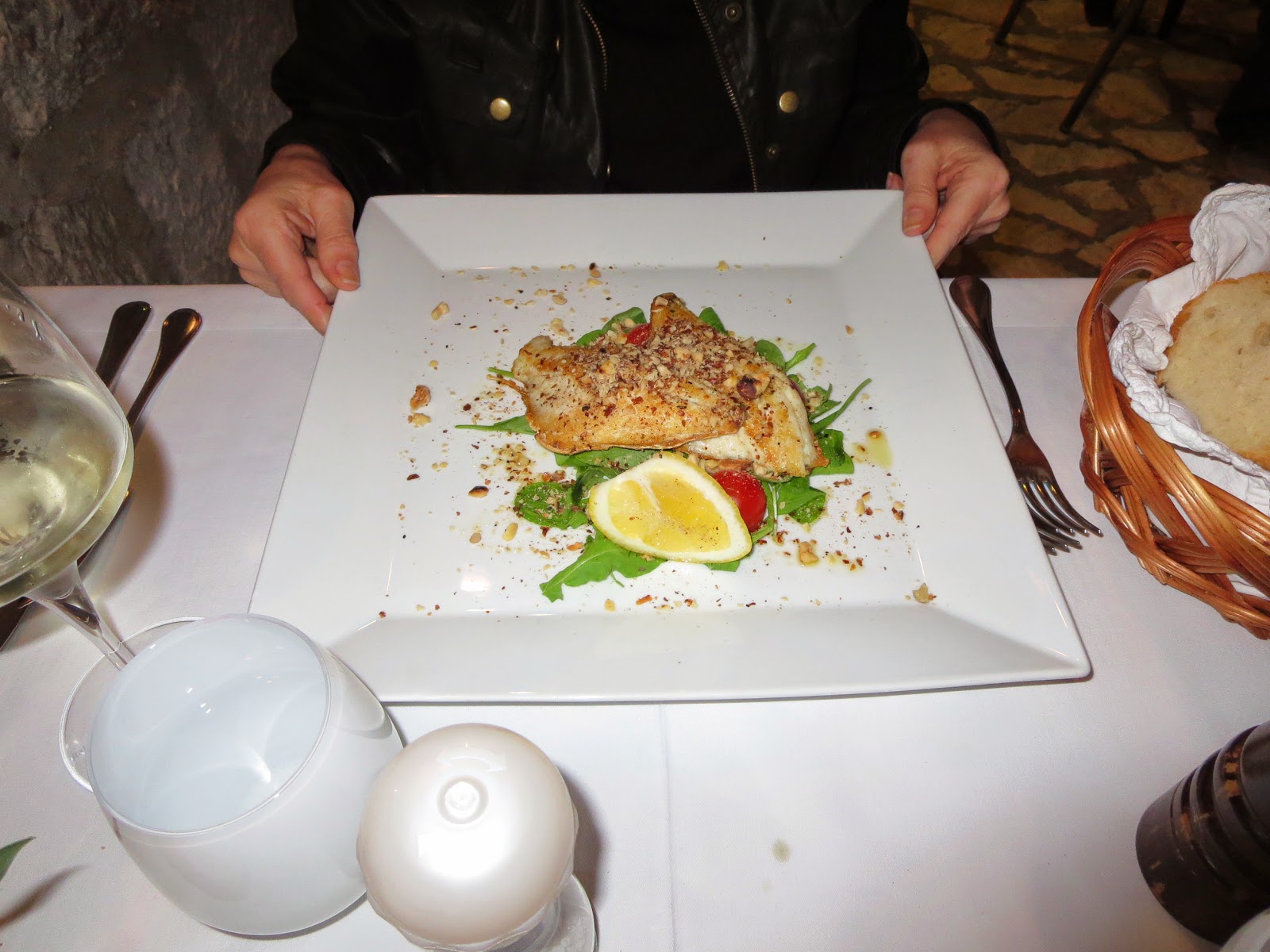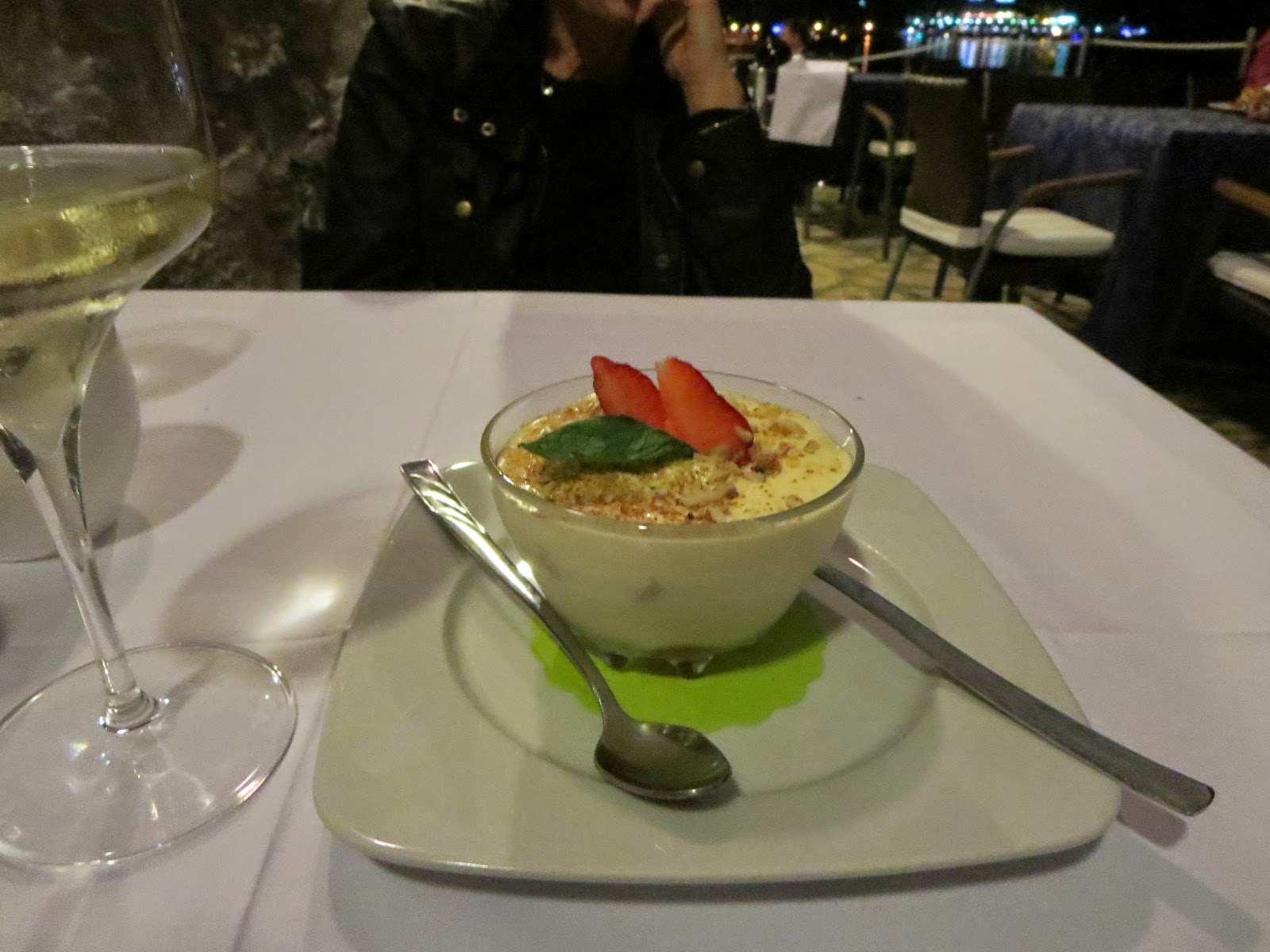 Yes, the dinner was great, the gorge was great, Piran was great, even Škocjan was great in spite of being herded through like so many sheep. But I keep coming back to one thing.
Did I mention the sunset?