Today's post is a history lesson illustrated by fabulous scenery.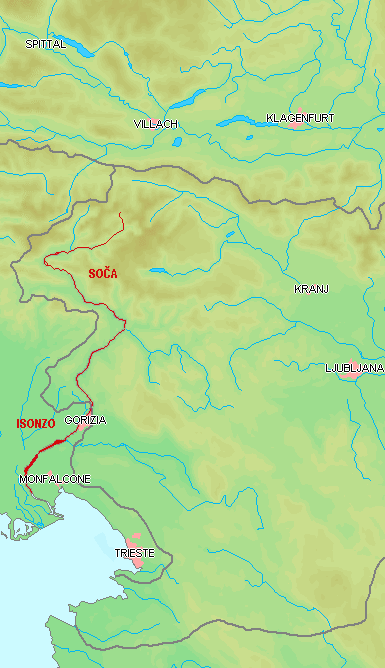 The Soča River runs 186 kilometers from the Julian Alps near Vršič Pass to the Adriatic. It crosses into Italy, where it is called the Isonzo, at Gorizia.
In World War I, Italy fought against Austria-Hungary (and was on our side, as opposed to WWII). In June 1915 they launched an attack against Austria-Hungary in an attempt to win most of what is now Slovenia. This was the beginning of the Isonzo Campaign, which lasted through twelve battles until the fall of 1917. The final battle, which is called the Battle of Caporetto (the Italian name for Kobarid), was a major victory for the Austrians.
Kobarid today has a museum commemorating the Isonzo Campaign. I went there this afternoon, but first Troy and I walked the five-kilometer Kobarid Historical Trail.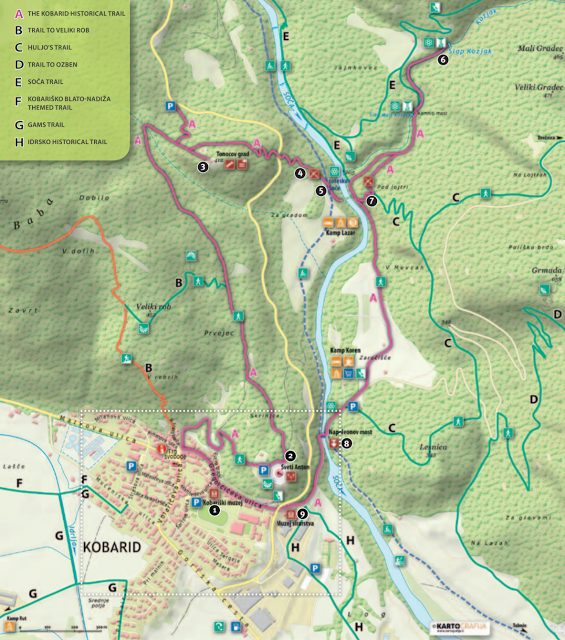 It does pass by some historical elements, but it was mostly a pleasant walk in the woods punctuated with some dramatic and stunning scenery.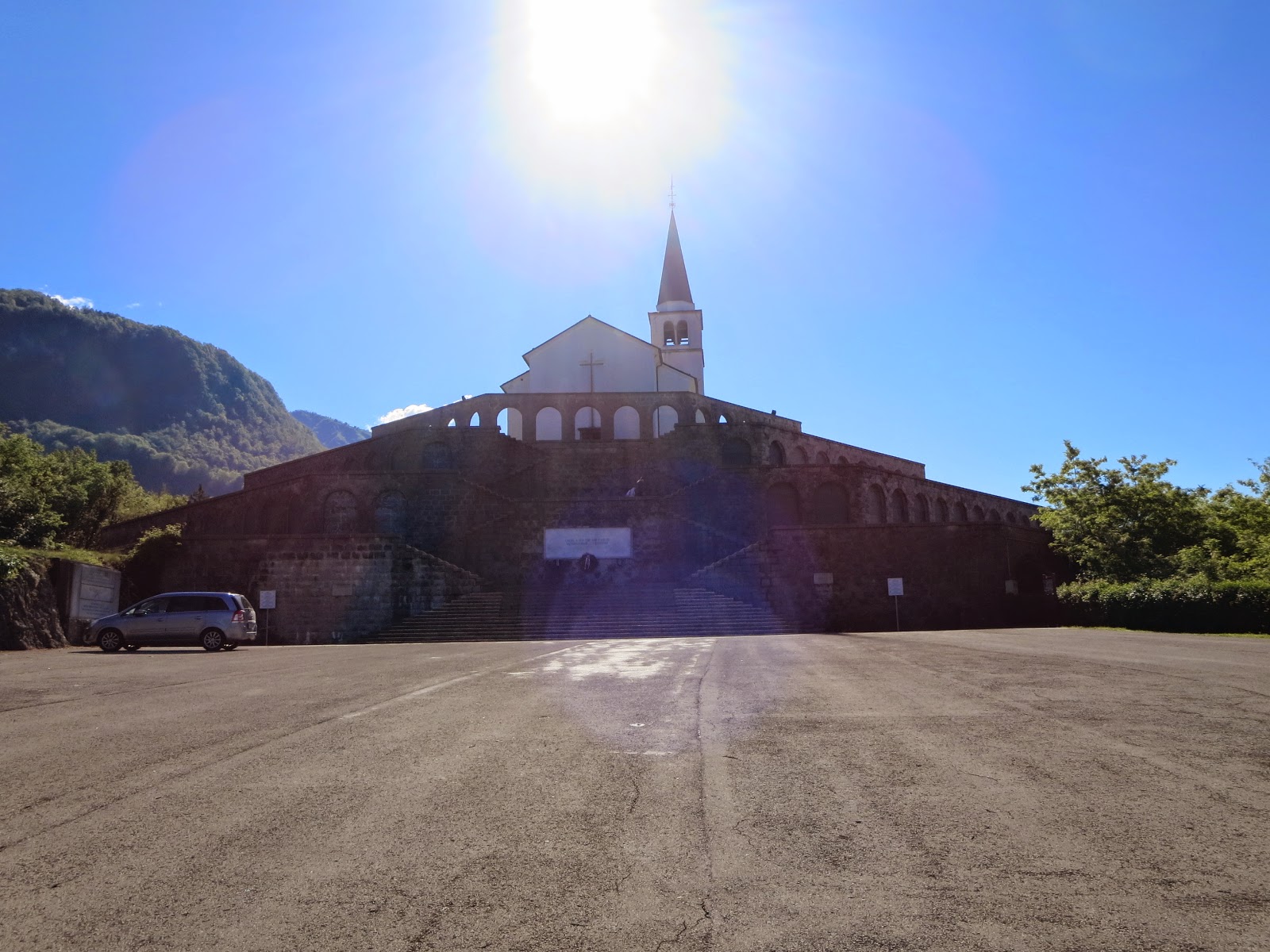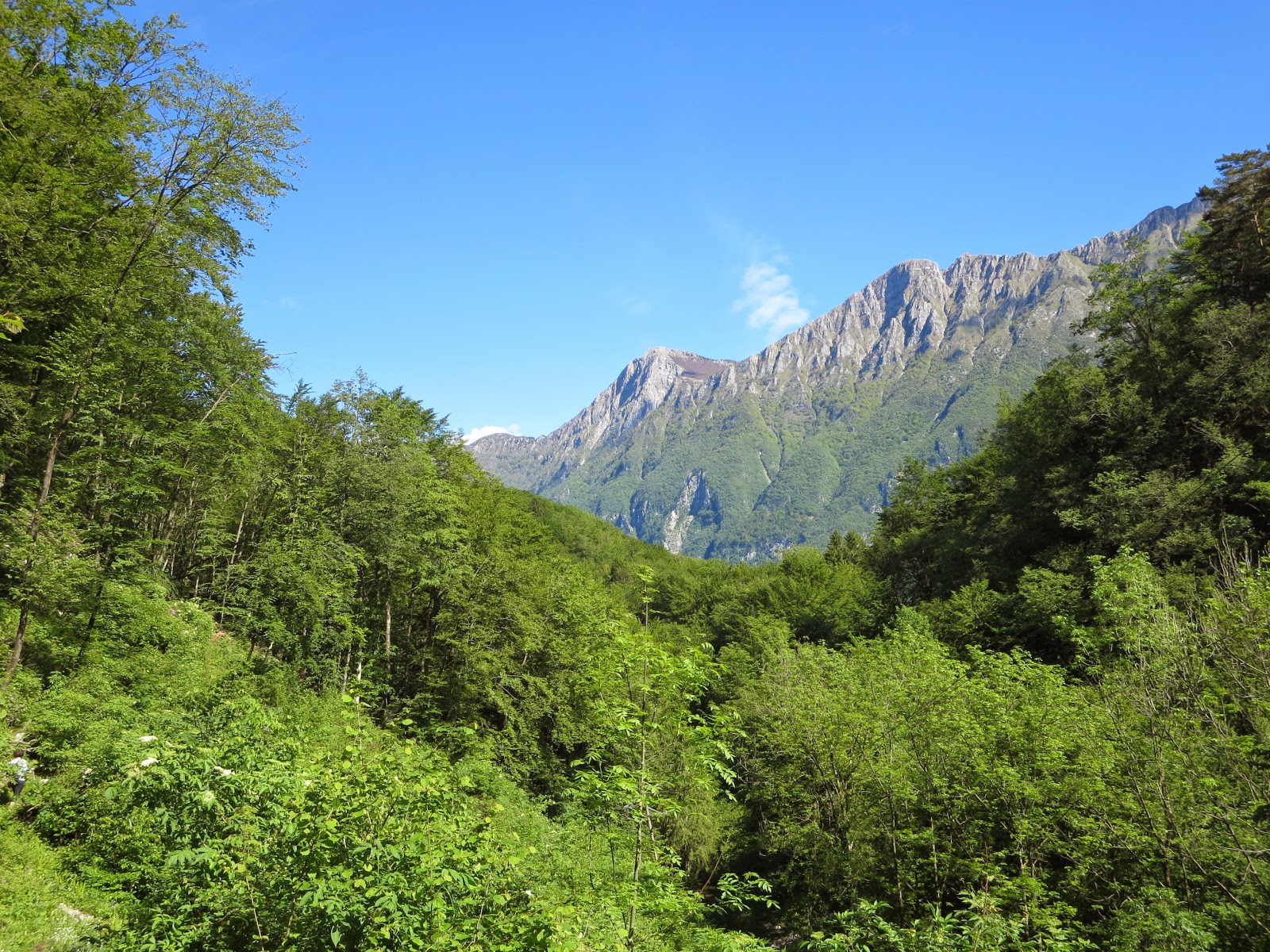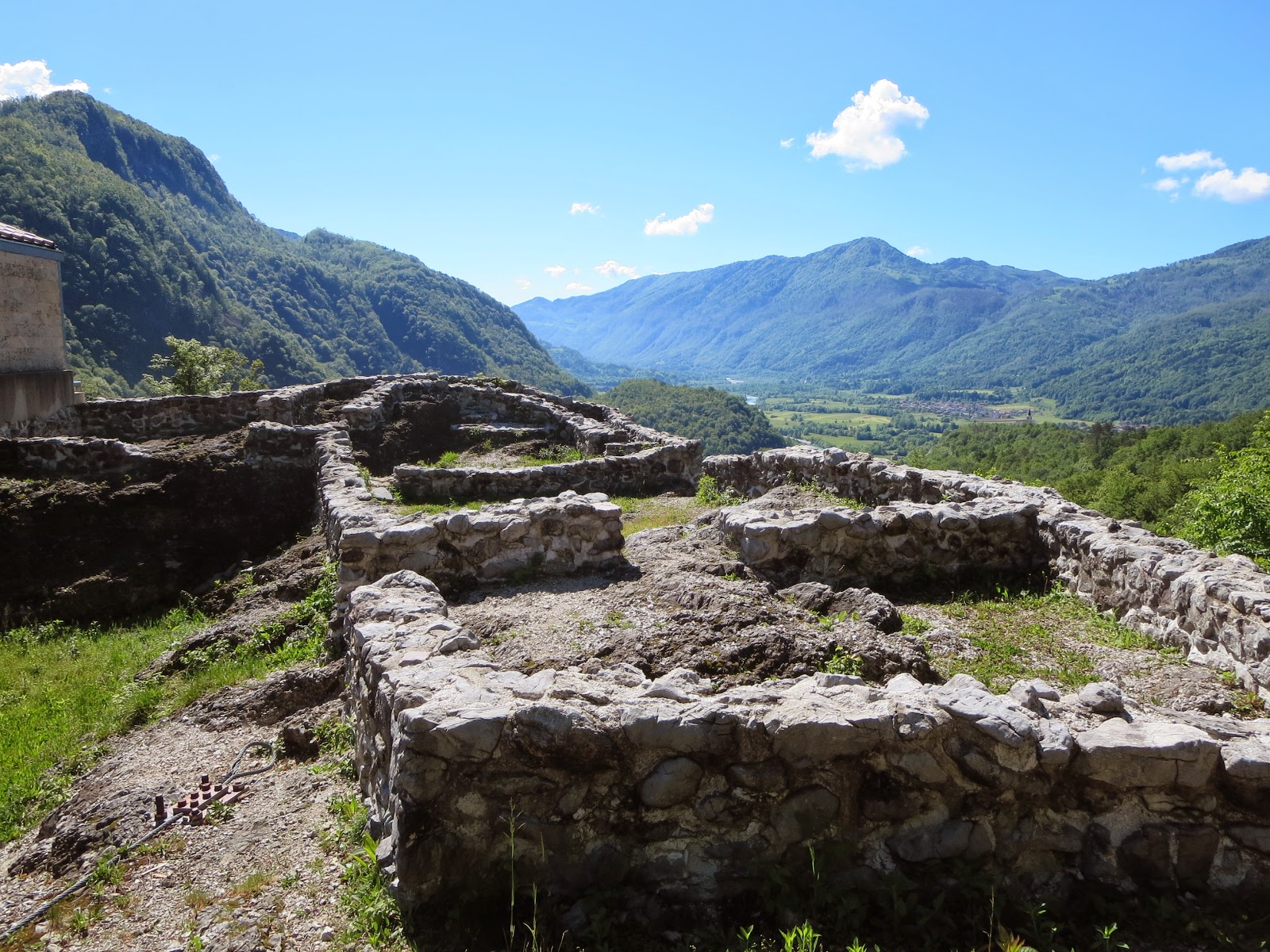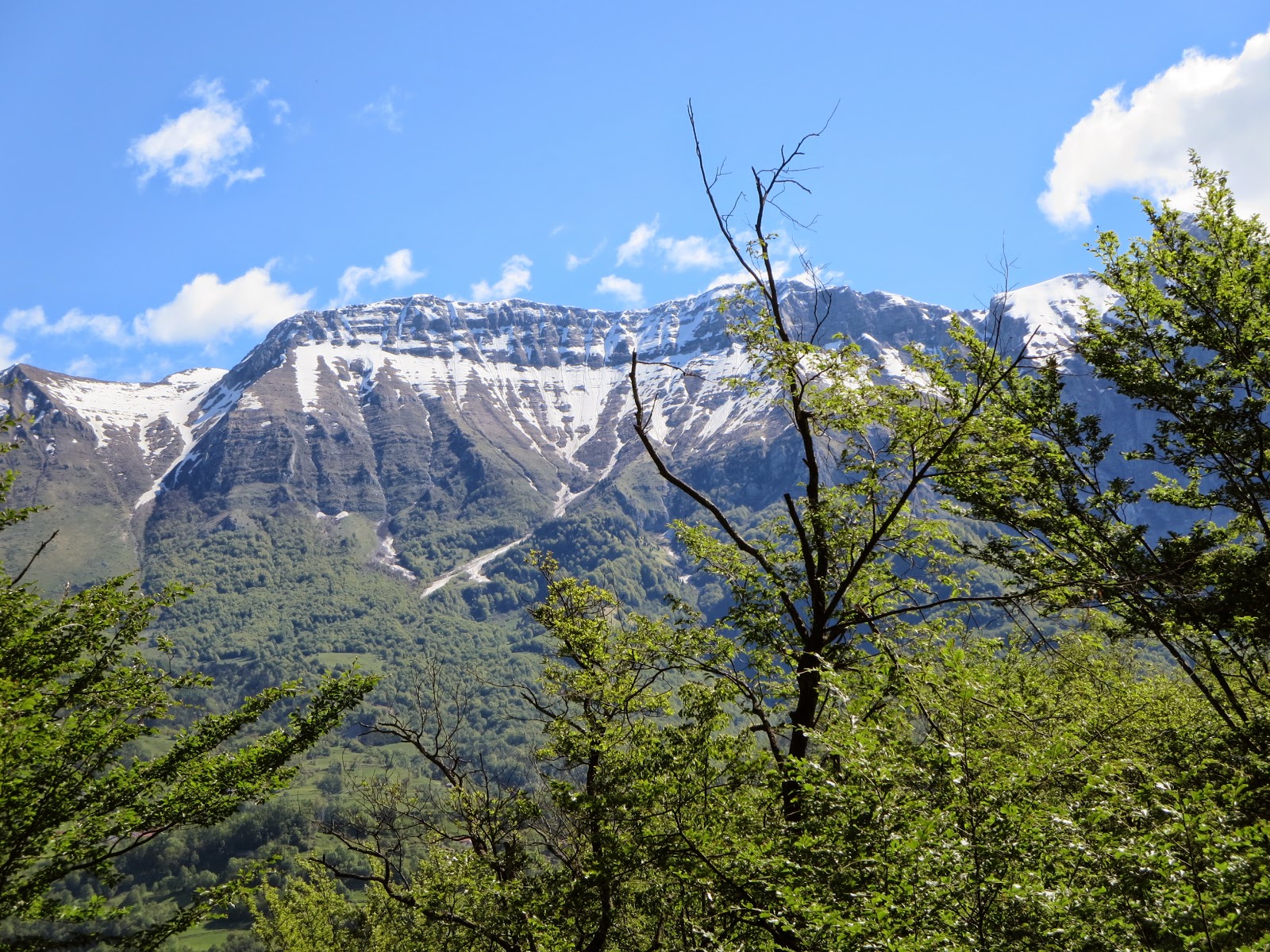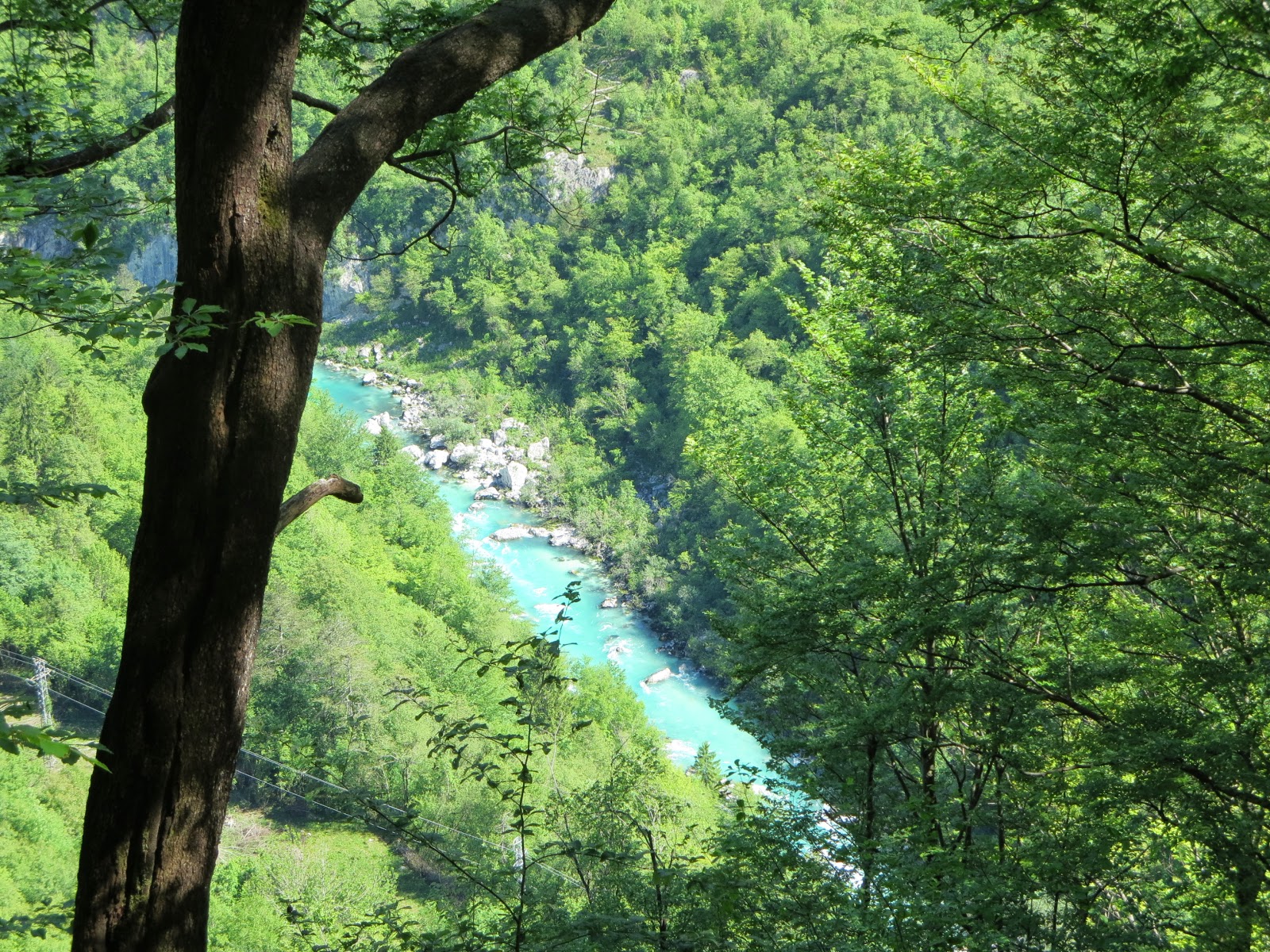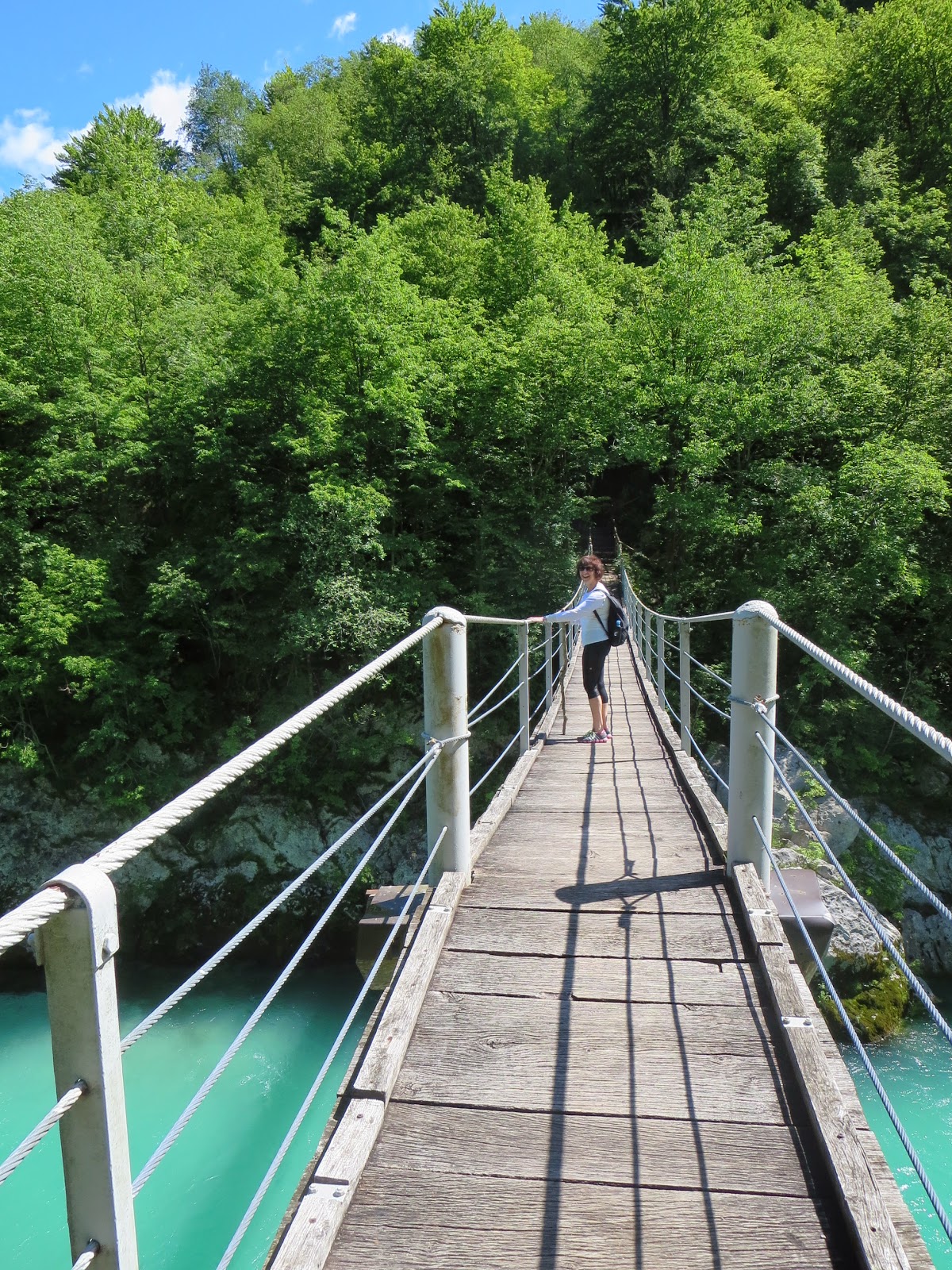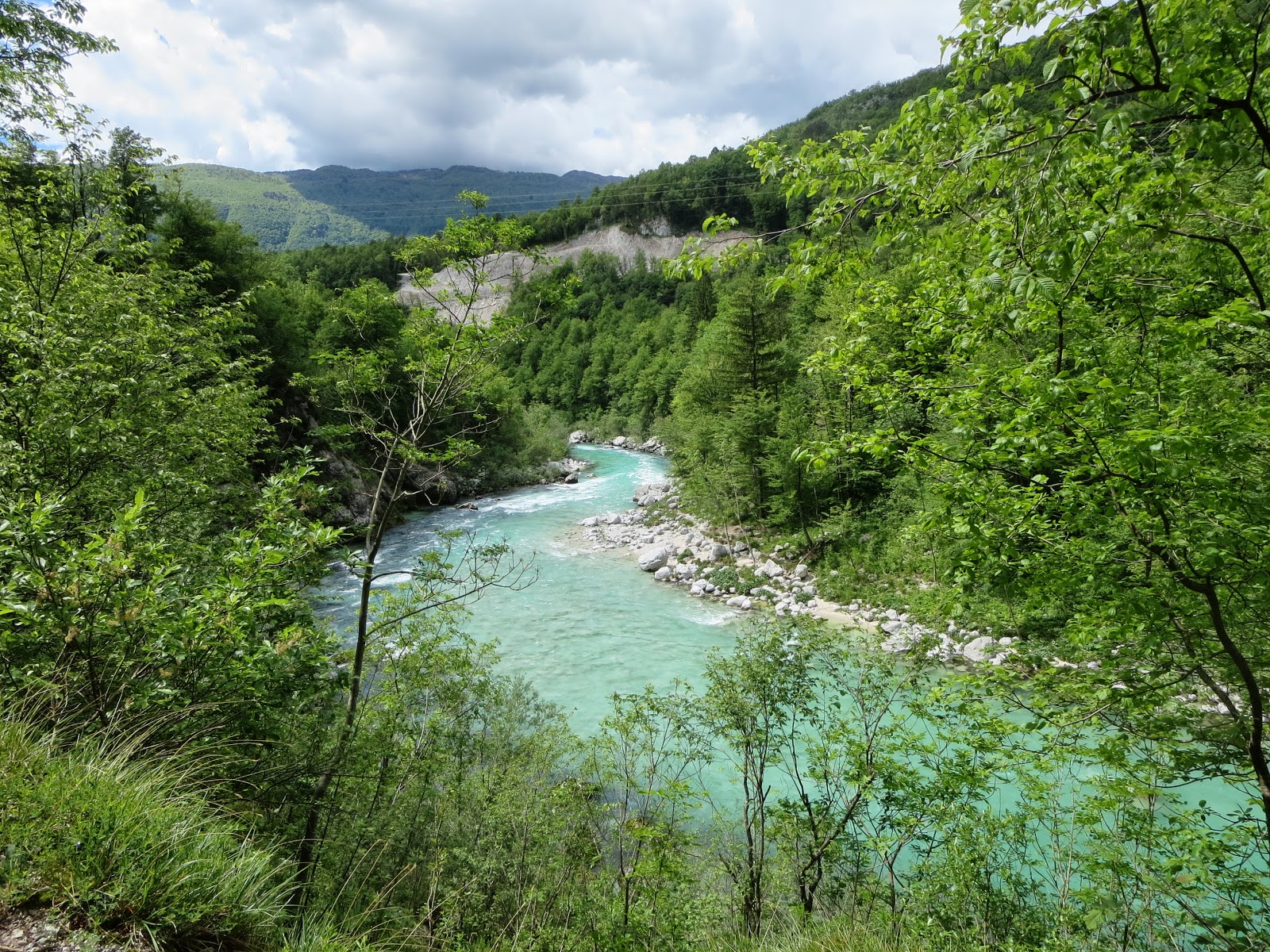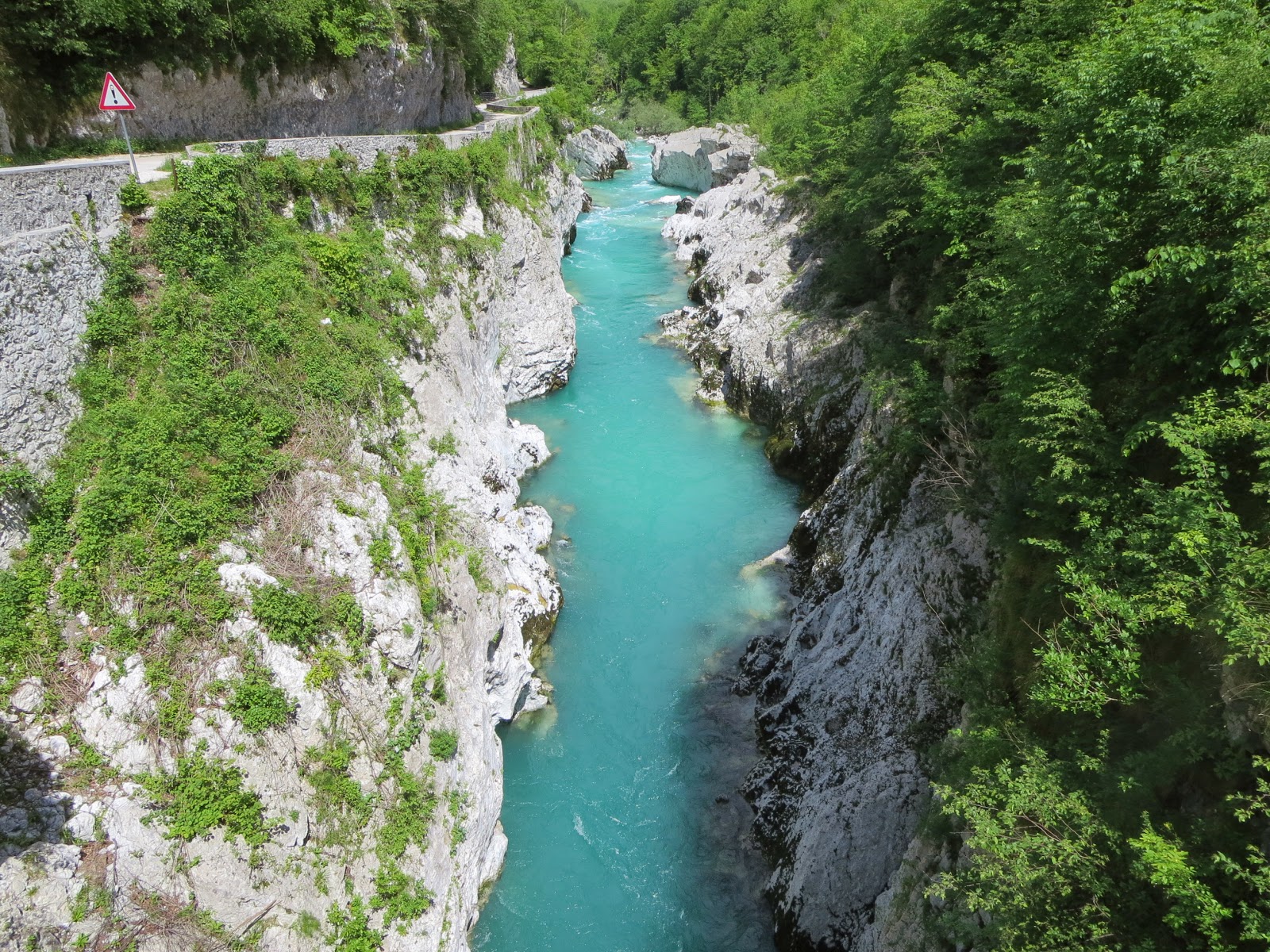 When we got back to Kobarid we were famished. I had half a pizza leftover from last night, and we went to a little market where Troy got a sandwich. We had lunch on the little patio in the back of our apartment.
Then I went to the Kobarid Museum on my own. The exhibits provide a lot of detail and truly bring to life the events of the Izonzo Campaign, focusing on the Battle of Caporetto. Seeing it was a powerful and sobering experience. It turns the war into what it actually was: a collection of personal stories. And having just read A Farewell to Arms, I found that the museum brought a real-life perspective to Hemingway's novel.
I stopped by the tourist office after I finished my museum visit, and I asked for some suggestions for a drive out of town for a couple of hours. I decided on heading to Drežnica, a small village about 5 kilometers away up a twisty road . It has a surprising large church for a village of just over 200. The church was built in the nineteenth century, when the village grew to over a thousand, but most of the village, except for the church, was destroyed during the Izonzo Campaign, and after both World Wars the population plummeted.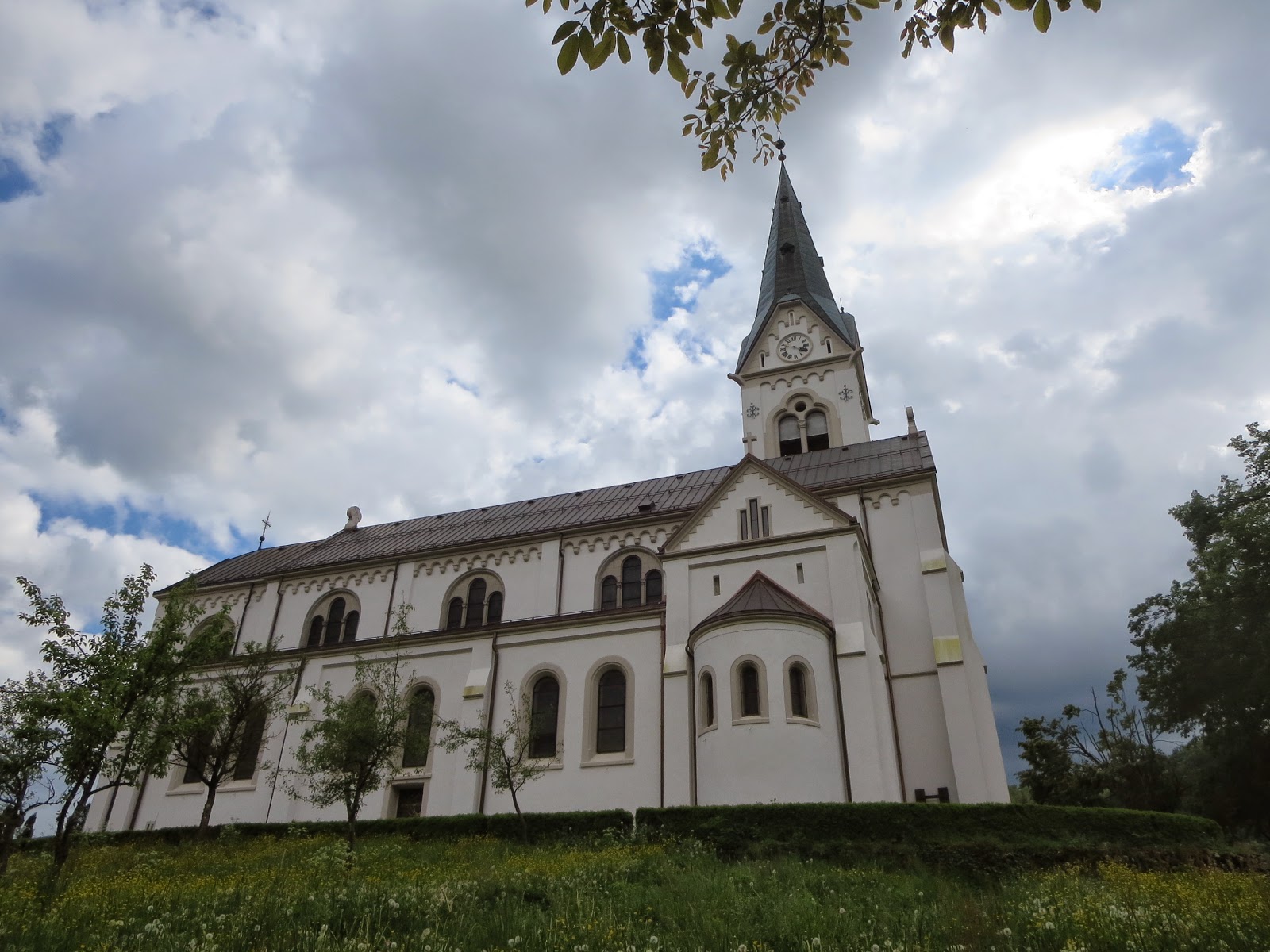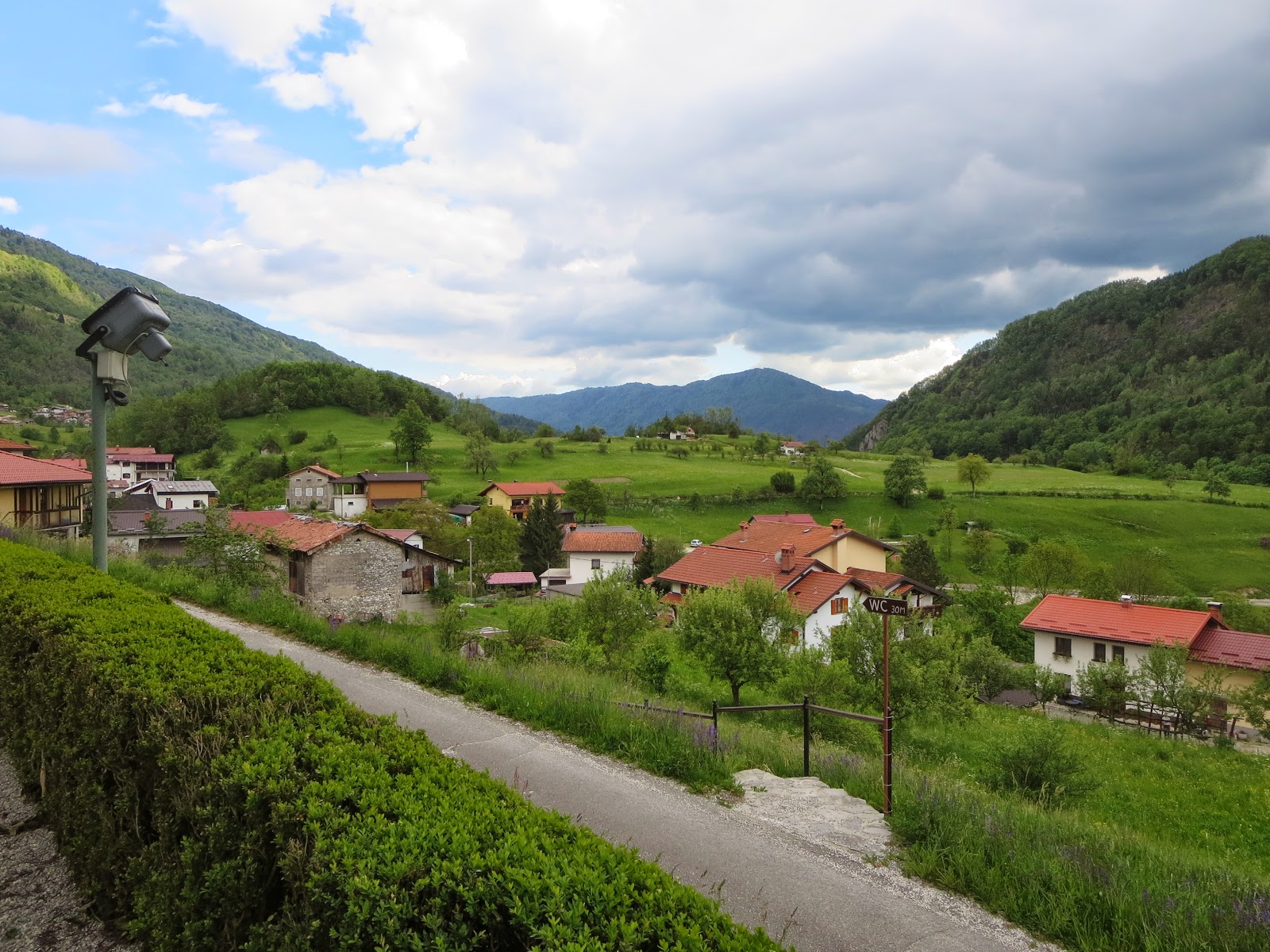 Back in Kobarid, we attempted a visit to the local cheese factory, but although it was supposed to be open, it was locked up. So we visited a rather large grocery store and bought fixings for dinner, pasta and salad, which Troy cooked and was very yummy. We also enjoyed a bottle of Refošk which I selected, not knowing what it was. A little help from Wikipedia sheds some light.
Another great day, our last full day in Slovenia. Tomorrow we head to Rovinj, with a few stops along the way.