A story of changing plans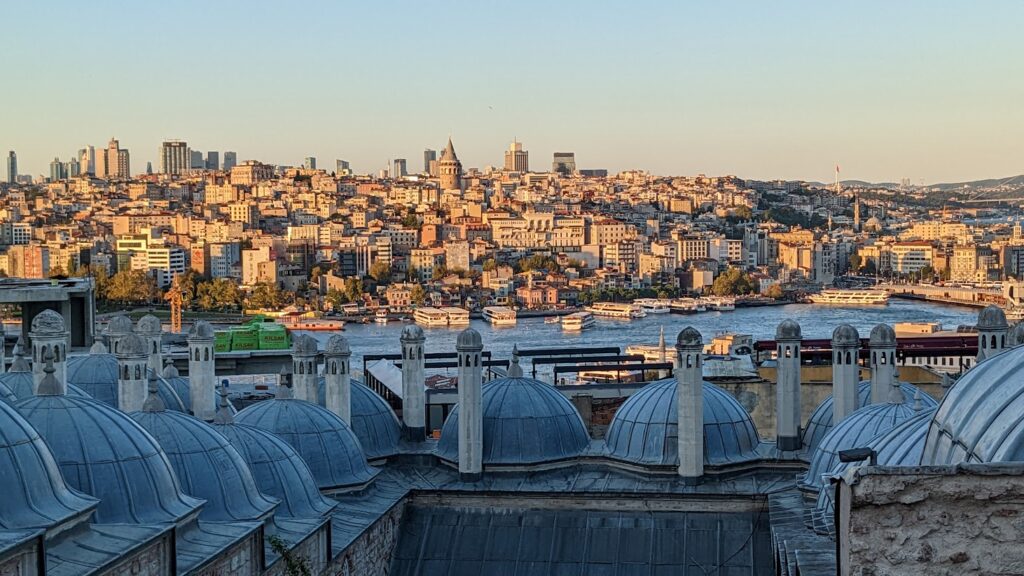 The genesis for my trip to Turkey and the Caucasus came in January 2020. I booked a tour to Israel and Jordan for that fall, and I was thinking that it would be good to start with a few days in Rome, a city I've never visited. I could use the time to get over jetlag before the tour, and of course, to see Rome.
When I started looking at flights, it turned out that a stopover in Rome was very inconvenient. So I looked into some alternatives, and I settled on Istanbul. Turkish Airlines flies direct from Mexico City, and I could fly from there to Amman and back from Tel Aviv.
But before I could book my flights, the world changed. The Covid-19 pandemic upended my plans completely. Not knowing what would happen, I postponed the trip until fall of 2021. When that also proved unrealistic, I postponed again to February/March 2022. That, too, wasn't possible. Finally, I canceled the trip and instead booked a tour to Machu Picchu and the Galápagos for late spring 2022.
By that time, though, Turkey jumped to the top of my bucket list. Israel's borders were closed, but travel to Turkey was wide open.
As I started to plan, I thought I should expand my itinerary beyond just Turkey, and I settled on Azerbaijan, Georgia, and Armenia, and I booked the trip for fall 2022. By that time, while Covid was still a factor, travel restrictions were ending, face-masks no longer required, and borders were open. (Well, except the land border between Azerbaijan and its neighbors, so I had to make some last-minute adjustments to the itinerary.)
Finally…
I flew from Guadalajara to Mexico City, spending the night at the pod hotel in the airport before my morning flight to Istanbul. I spent five nights in Istanbul, and I booked a tour with Turkey Insiders that took me to Ephesus, Pamukkale, Antalya, and Cappadocia. Then I flew to Baku for the Caucasus portion of my trip, which I booked with JayWay Travel. I spent six days in Azerbaijan, ten days in Georgia, and four days in Armenia.
I started out blogging regularly, but as the trip went on, I fell behind. So I ended up doing something I haven't really done before: I blogged about most of my experiences in the Caucasus after I got home.
As usual, I took way too many photos.
Photos
---
Turkey
Azerbaijan
Georgia
Armenia
Blog Posts