No long post right now. Iàm in Lucca. Itàs lovely. And hot. And supposed to be hotter tomorrow, like 35°. So I am going to take a day trip by train up into the Alps, around Castelnuovo and Barga.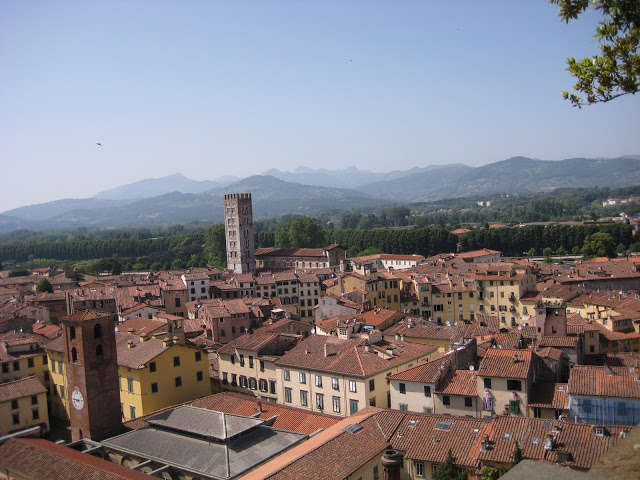 Thereàs nothing like planning your vacation to try to avoid the hot summer months, only to find theyàve arrived two months early. Normal highs this time of year are supposed to be mid-20s.

One of my biggest expenses on this trip has probably been bottles of water.