Day One is my arrival day; Day Two is my Grand Canyon day. On Day Three I make my way to Sedona, where I spend two nights.
If I decide to take a flightseeing tour of the Grand Canyon, I'll probably do that on the morning of Day Three. There's one outfit that has helicopter tours starting at 8am, so I could do that and still be on the road by 9.
The drive to Sedona is between 2 and 3 hours depending on which route I take. Whichever way I go, I pass through Flagstaff, and from Flagstaff to the cabin where I'm staying in Sedona is just about an hour. So I'm thinking if I want to arrive at the cabin before dark, that gives me pretty much the full afternoon in Flagstaff, and then all of Day Four for Sedona.

Flagstaff
I think since I only have about half a day in Flagstaff, I'll mostly spend it exploring the downtown area. According to The Rough Guide to Southwest USA, downtown Flagstaff "oozes Wild West charm." Lonely Planet says it is "crammed with eclectic vernacular architecture and vintage neon."
Other than wandering without an agenda, there are a few sights that might be worth visiting.
The highlight of this state park, about a mile from downtown Flagstaff, is the mansion built in 1904 by the Riordan brothers, who made a fortune in the lumber industry.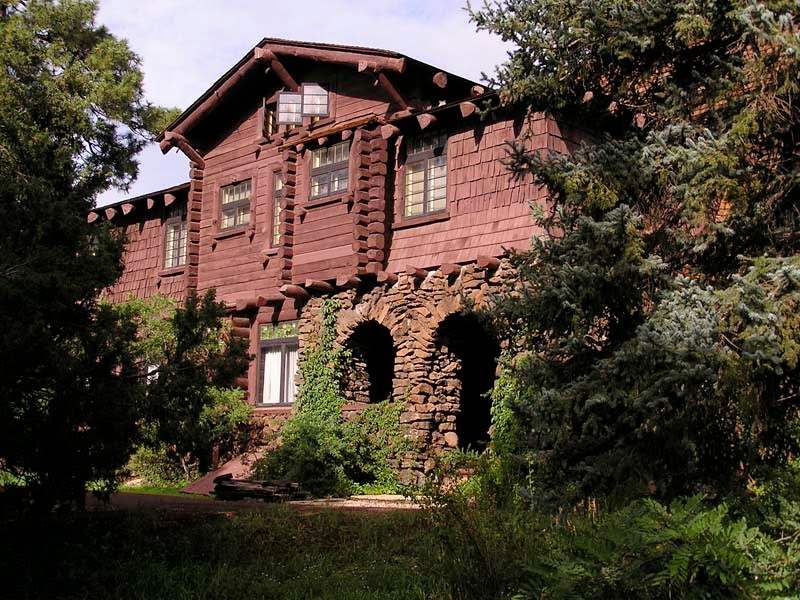 The house is filled with furnishings and design elements of the Arts and Crafts movement. Tours are available.
Built in 1894 by Percival Lowell, the first sighting of Pluto was made here in 1930. The observatory is about a mile from downtown Flagstaff and is on the national register of historic places.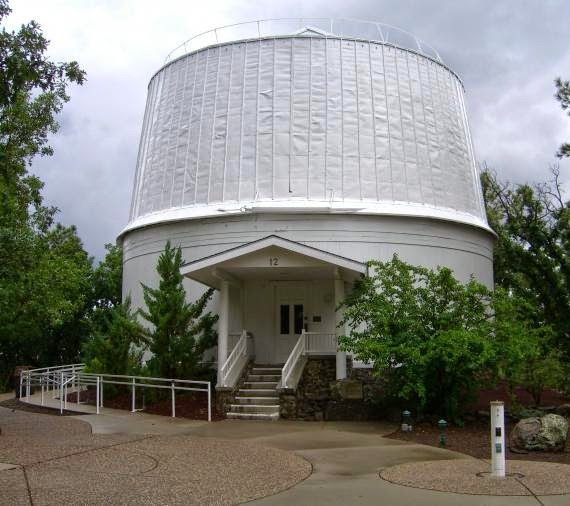 Sedona
There's no disputing that the New Age resort of Sedona enjoys a magnificent setting, amid definitive Southwestern canyon scenery. Sadly, however, the town itself adds nothing to the beauty of its surroundings. In fact, it's a real mess, with several miles of ugly sprawl interrupted by the occasional mock-historical mall monstrosity.
So says The Rough Guide to Southwest USA. But I don't intend to spend my time in Sedona in "the town itself." Where I'm staying is, in fact, a fifteen minute drive from town. And what I plan to do is see some of that magnificent setting.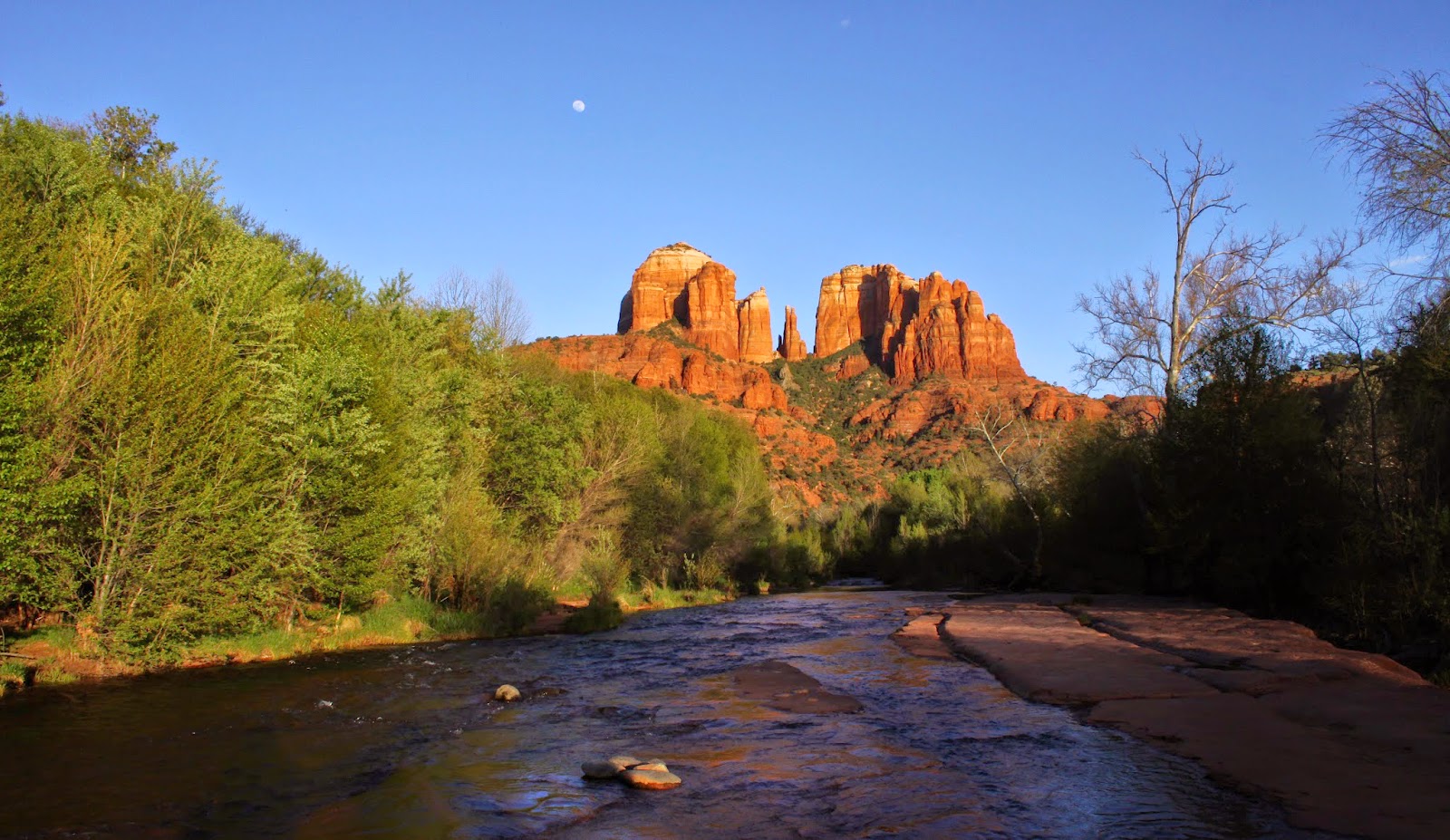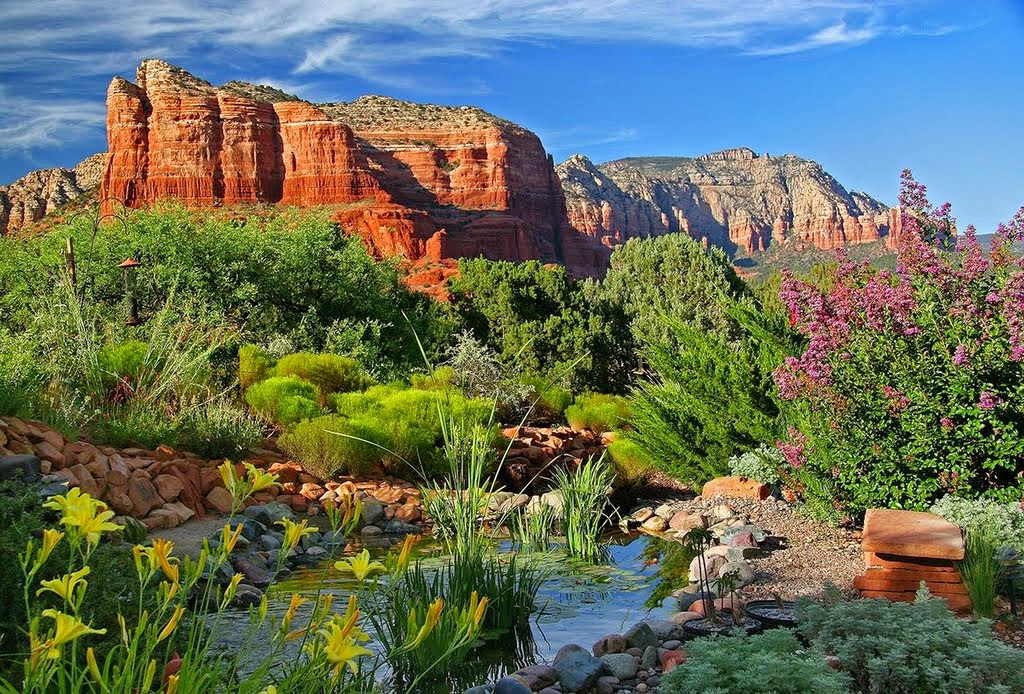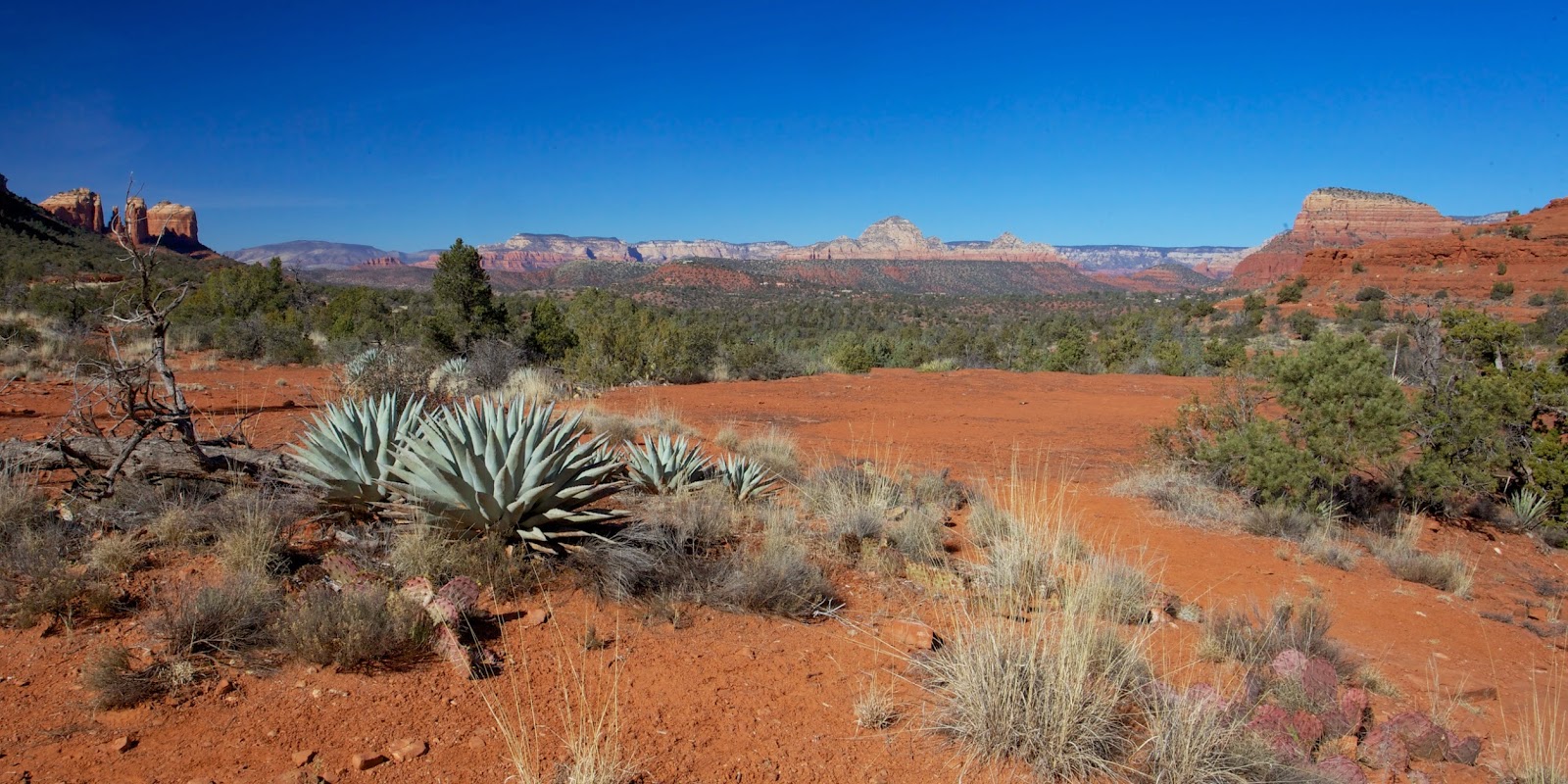 I hope I can take pictures one tenth as beautiful.
Aside from exploring on my own, I am thinking of taking a jeep tour to get off-road. A former student of mine recommended the Pink Jeep Tours. They have a number of options to choose from. But I have time to decide. It's just so much fun thinking ahead to all of this!