Of the five states I'll be in on my southwest road trip, New Mexico is the one I've spent the least time in. I lived in Colorado for two years, I visited Utah on a long road trip from Illinois in the early 1990s, I went to an ACDA convention in Phoenix back in 1991, and I've made work-related and fun-related visits to Las Vegas and Reno. But New Mexico is one of the few states I've only driven through without spending any time. So I hope I am allowing myself enough time with two nights in Santa Fe and one night in Taos.

The drive from Sedona to Santa Fe is at least six hours. There doesn't seem to be anywhere worth stopping en route until I get to Albuquerque. I might stop there for lunch and to wander around the Old Town, but I will play that by ear. All depends on getting an early start and making good time.
Lonely Planet Southwest USA describes two routes between Albuquerque and Santa Fe. The quicker route, on I‑25, they call "semi-scenic;" they describe the so-called Turquoise Trail, on state route 14, "much lovelier." It even has its own web site. I'll see how the day is progressing when I pass through Albuquerque and then decide which route to take.
Santa Fe to Taos is just about an hour and a half, so I can make that trip early or later in the day, depending on how much I'm enjoying Santa Fe, what I want to see along the drive, and how much time I hope to spend in Taos. Taos to Durango is about four hours. Somehow, I feel like I've forced myself to cram a lot of New Mexico into a short amount of time.
Santa Fe
Lonely Planet Southwest USA doesn't even give a guide for what to do in Santa Fe in one day; they only offer two- and three-day itineraries. So I will have to make the most of my time there. Here are some of the things they recommend: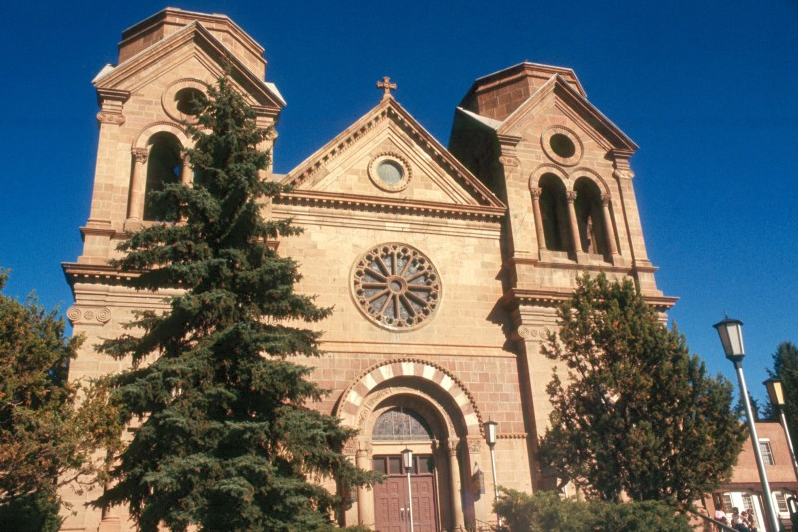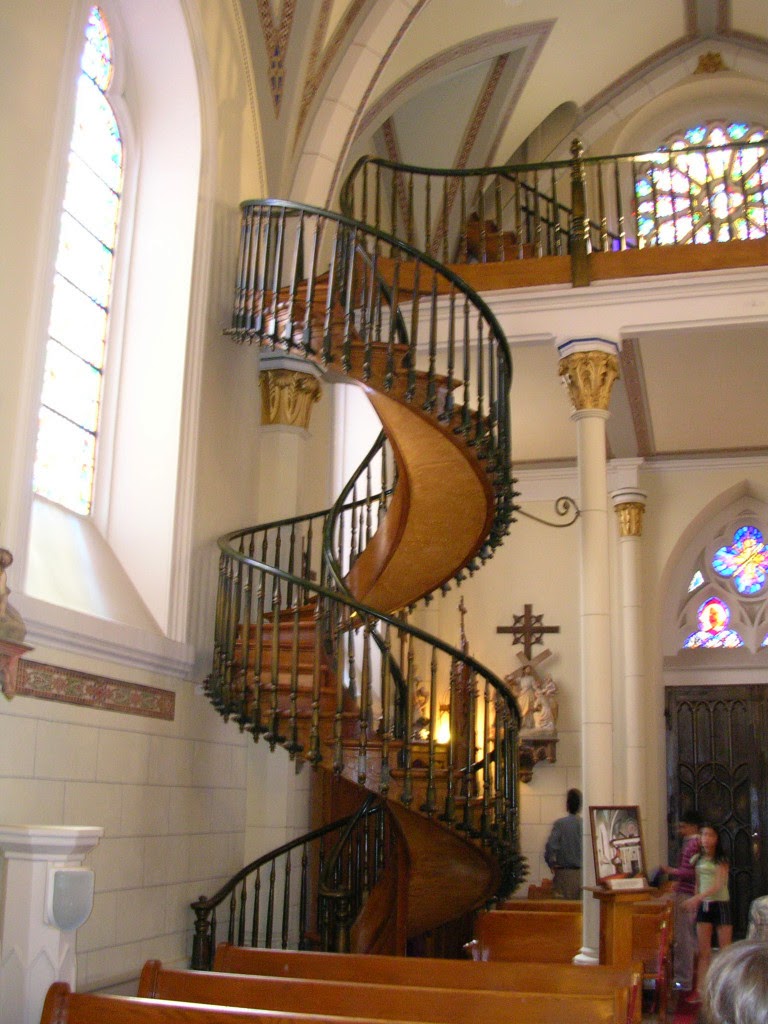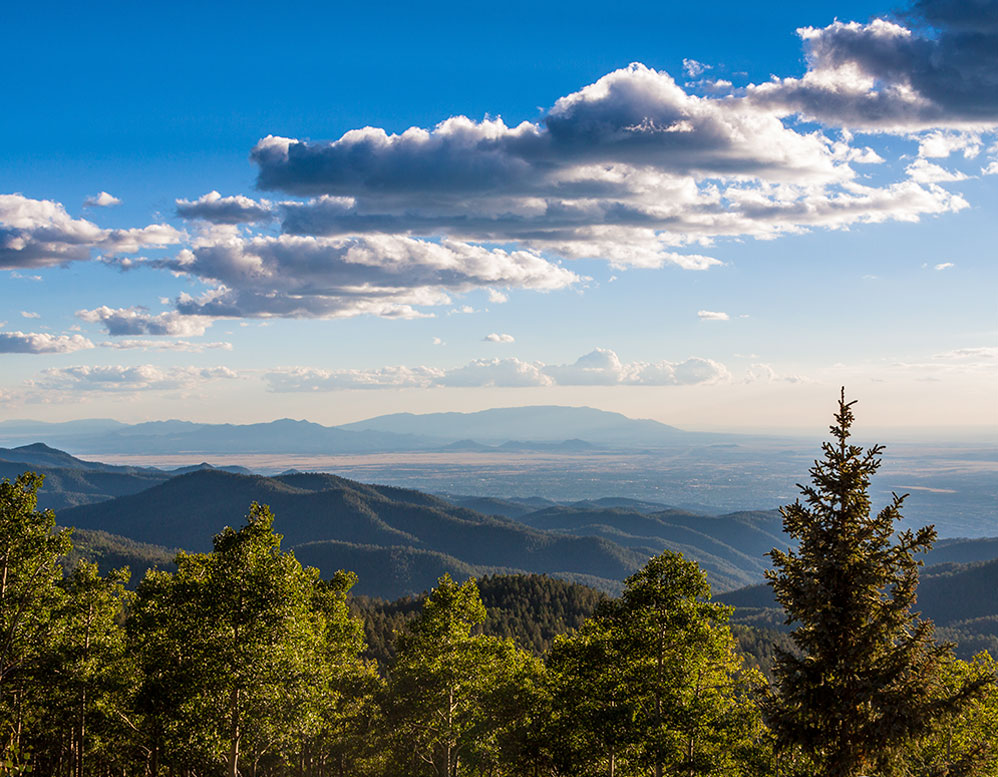 If I do a small fraction of those things, it will be a jam-packed visit.
Taos
Taos is a place undeniably dominated by the power of its landscape: the 12,300-foot snowcapped peaks that rise behind town, a sage-speckled plateau that unrolls to the west before plunging 800 feet straight down into the Rio Grande Gorge. The sky can be a searing sapphire blue or an ominous parade of rumbling thunderheads so big they dwarf the mountains. And then there are the sunsets…
So say the authors of Lonely Planet Southwest USA. It may be remembered that I do like sunsets. But they also mention that the best attraction in the area is Taos Pueblo, which was built in the mid-15th century and has been continuously inhabited ever since.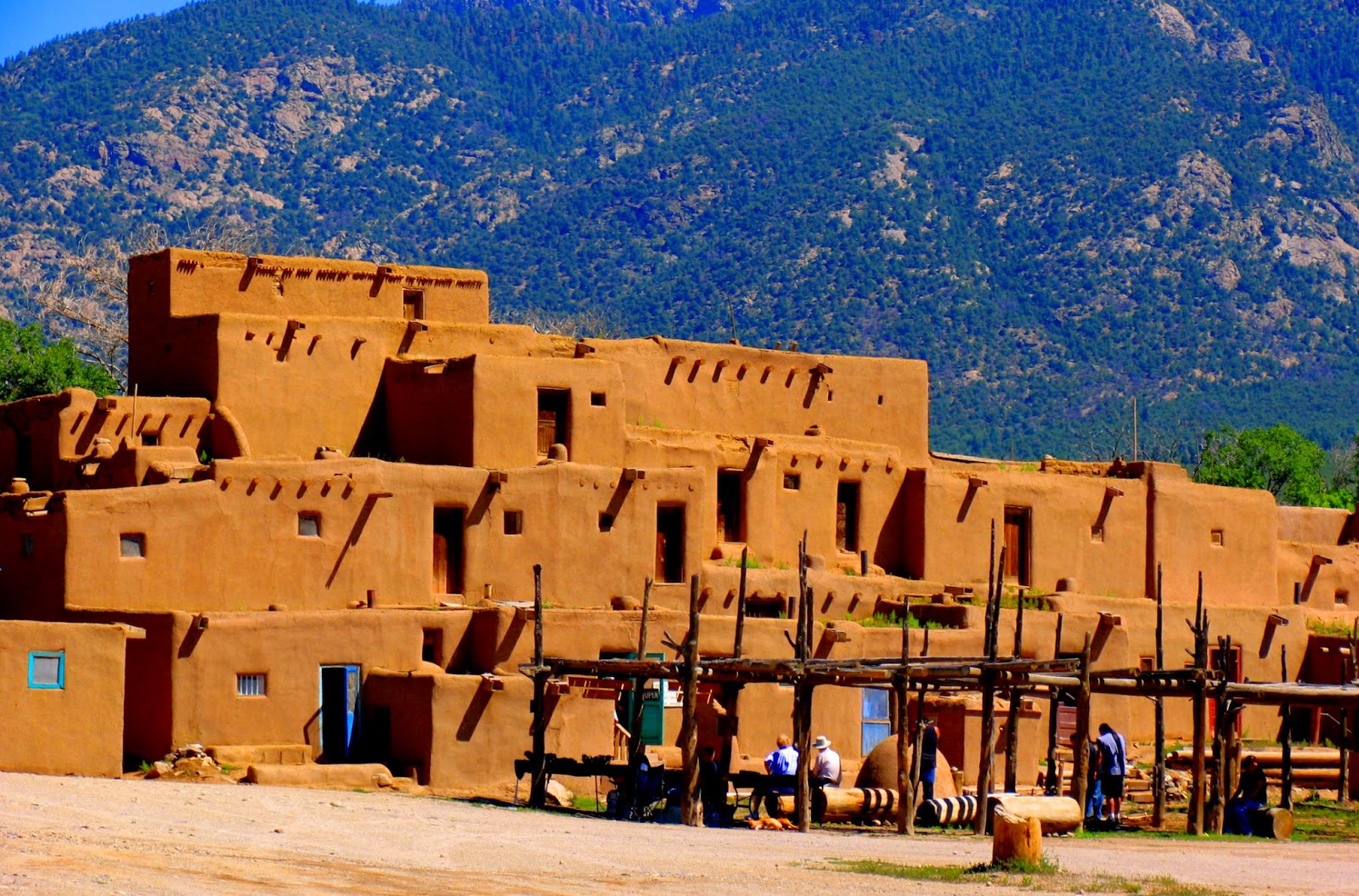 With just a single night in Taos, I probably won't have time for a whitewater rafting trip, but there are a few good options, and I might try a half-day trip. There's certainly plenty of hiking in the area, or I might just spend the day wandering around the city. It's not as though I'll be lacking for opportunities to enjoy outdoor activities on this trip!
There are also some scenic drives, including the Enchanted Circle.
Even though it's just an 84-mile loop, it's suggested to allow a full day, so I don't know if it will be possible given my limited time. I could possibly just drive up to Questa and from there take the Wild Rivers Backcountry Byway.
As I head west of out Taos to my next stop, Durango, there will be lots to see. Just seven miles out of Taos I'll come to the Rio Grande Gorge Bridge. There is parking on both ends, because you have to walk out over the bridge in order to actually see down into the gorge all 565 feet from the road surface to the water. (It's the seventh highest bridge in the United States. On the first day of my trip I will cross the second highest when I drive across the Colorado River from Nevada to Arizona.)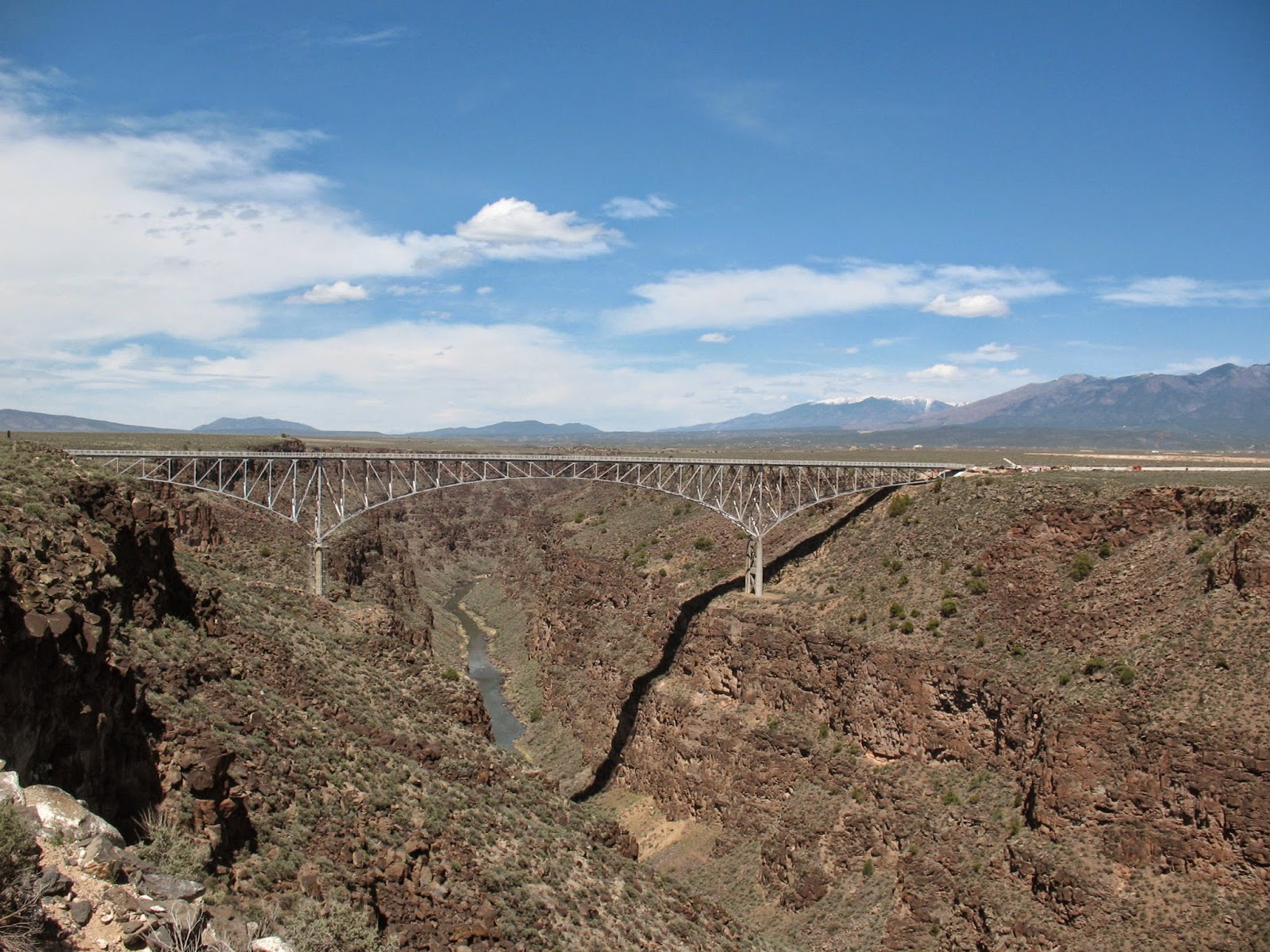 Heading west from there on US-64 is what The Rough Guide to Southwest USA says is "a magnificent seventy-mile mountain run, punctuated by scenic overlooks. I've been known to stop at scenic overlooks, so expect a few photos from this stretch.