My plan, until the last few days, was to spend three nights in Durango, using it as a base to explore southwestern Colorado.
But plans change.
I have decided to stay just two nights in Durango and one in Telluride.

The drive from Taos to Durango should take a little over four hours, plus time for stops. I will probably not leave early; since I only have the one night in Taos, I will probably spend the morning there before I head out. As long as I get to Durango by dinnertime, with enough daylight to walk around and see some of the town, that should be fine.
Durango
Downtown Durango … is worth an hour or two of anyone's time… [I]t's packed with funky and upscale fashion and home furnishing stores. That said, in terms of any kind of formal tourist attraction, there's precious little to see.… Durango is very much a place where visitors come to do stuff, not see stuff.
– The Rough Guide to Southwest USA
An archetypal old Colorado mining town, Durango is … nothing short of delightful.… The town's historic central precinct is home to boutiques, bars, restaurants and theater halls. Foodies will revel in the innovative organic and locavore fare that is making it the best place to eat in the state. But there's also interesting galleries and live music that, combined with a relaxed and congenial local populace, make it a great place to visit
– Lonely Planet Southwest USA
Based on the two above assessments, I should be happy with an evening stroll and a couple of meals in town. Staying in Durango was always about using it as a base to explore the surrounding area.
The morning after I arrive, I will head to…
Mesa Verde National Park
Unlike most of the other national parks I'll be visiting on this trip, Mesa Verde is not about scenic beauty and natural wonders. Established in 1906, it is the only national park established to preserve human culture. It is most famous for its cliff dwellings dating from about 1190 to 1300, but soon after abandoned by the ancient Pueblo people who built them.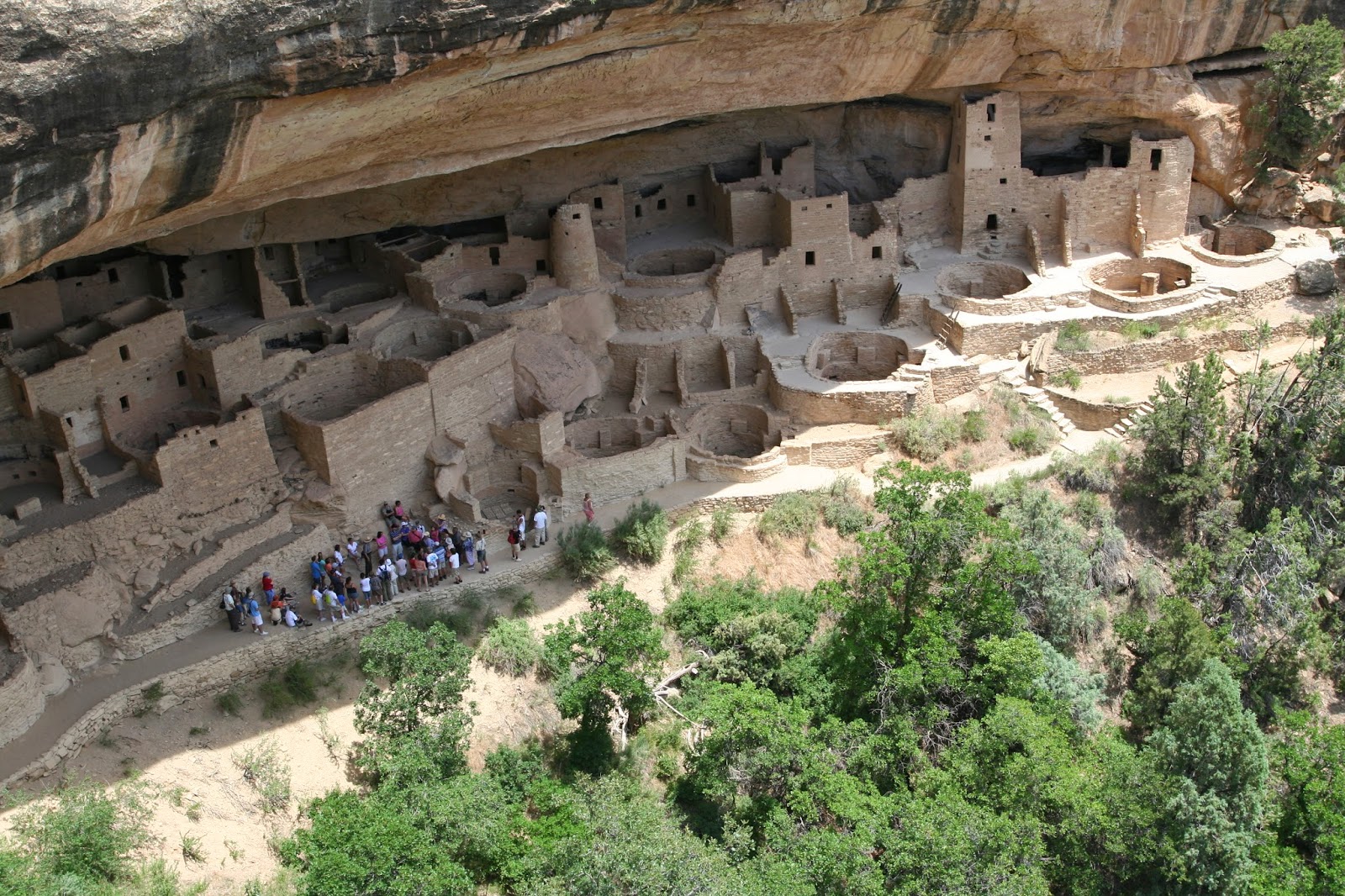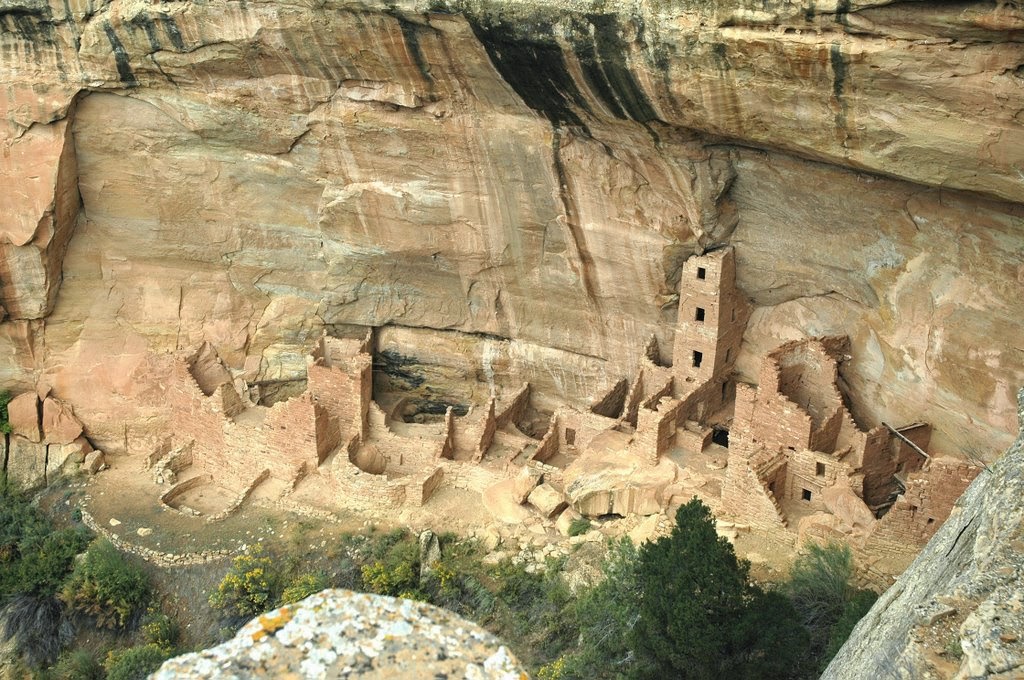 Square Tower House, the tallest structure in the park
According to Google Maps, it's just 39 minutes to the park from Durango. According to the park's website, it's an hour and a half.
Since it appears Cliff Palace is closed for preservation work, but I understand it is still possible to see it across the canyon, which it the best way to appreciate the entire site. Here's what one reviewer wrote on TripAdvisor:
I cannot give as full a review as others have, because the Cliff Palace is closed for restoration for at least part of 2015. However, this affords the opportunity to view it from Sun Temple Viewpoint with absolutely no people wandering around as you look. We were also given the opportunity to park our car at the gate of the road leading to Cliff Palace and hike a few miles out to be able to view it from the cliffs above. It's still breathtaking even when you can't be amoung [sic] the ruins themselves and currently, it's got its own sort of magical quality just because of how serene and undisturbed it looks as archaeologists work to restore it.
I like the idea of being able to see it without tourists climbing all over it. I will have to content myself with up-close exploration of some of the other cliff dwellings. Some of those might involve some serious hiking. I will play it by ear.
San Juan Skyway
My original plan, staying a third night in Durango, would have given me a day possibly to ride the Durango & Silverton Narrow Gauge Railroad. And I hate that I will have to forego this, as I love trains and have heard the views are breathtaking.
Had I done that, I would have had to either skip visiting Ouray and Telluride, or give them such short shrift that it would have been a waste. I was considering trying to drive up to Ouray, then over to Telluride, and then on to my next stop, Mexican Hat, Utah, but when I calculated the distances and the amount of time for stopping to actually see stuff, I decided that was folly. I could have done the entire San Juan Skyway loop in a day, but then I still wouldn't get to ride the train. So in the end, since I don't have time for the train, I might as well have more leisure time to drive the San Juan Skyway and enjoy stopping in the towns along the way.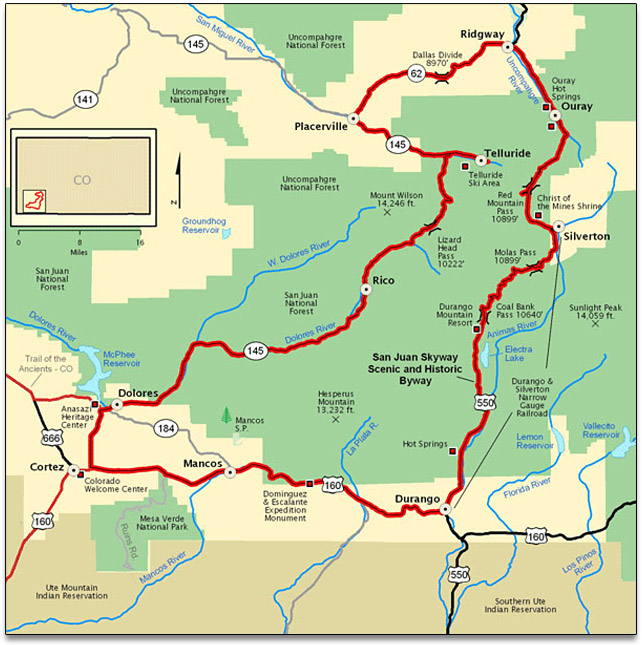 Silverton
The first stretch of US-550 will take me to Silverton, paralleling the route of the Railroad. I hope to see some nice scenery along the way.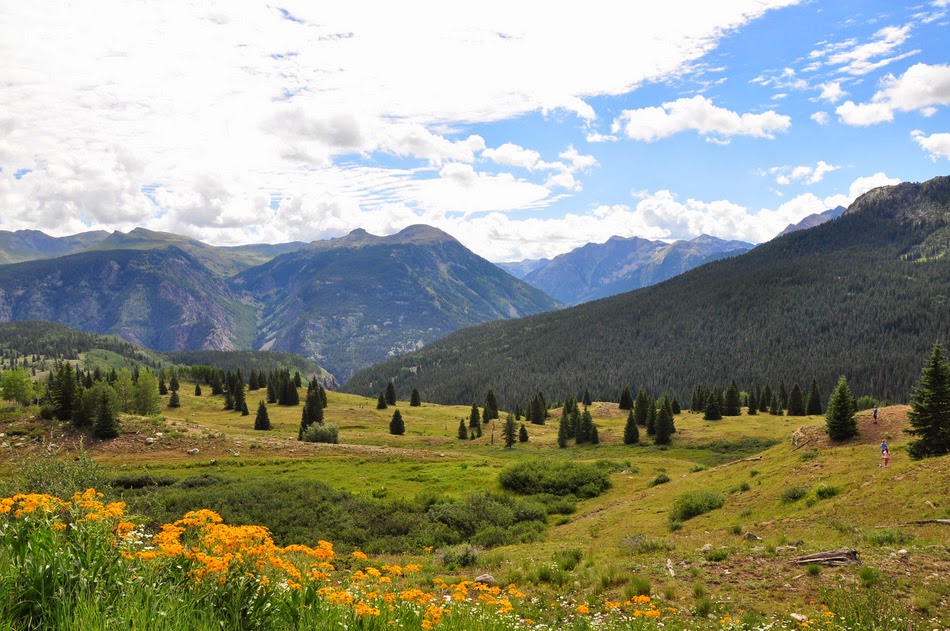 The town itself includes an old downtown area designated as a National Historic Landmark District. Other than wandering around town, there's probably not much to do.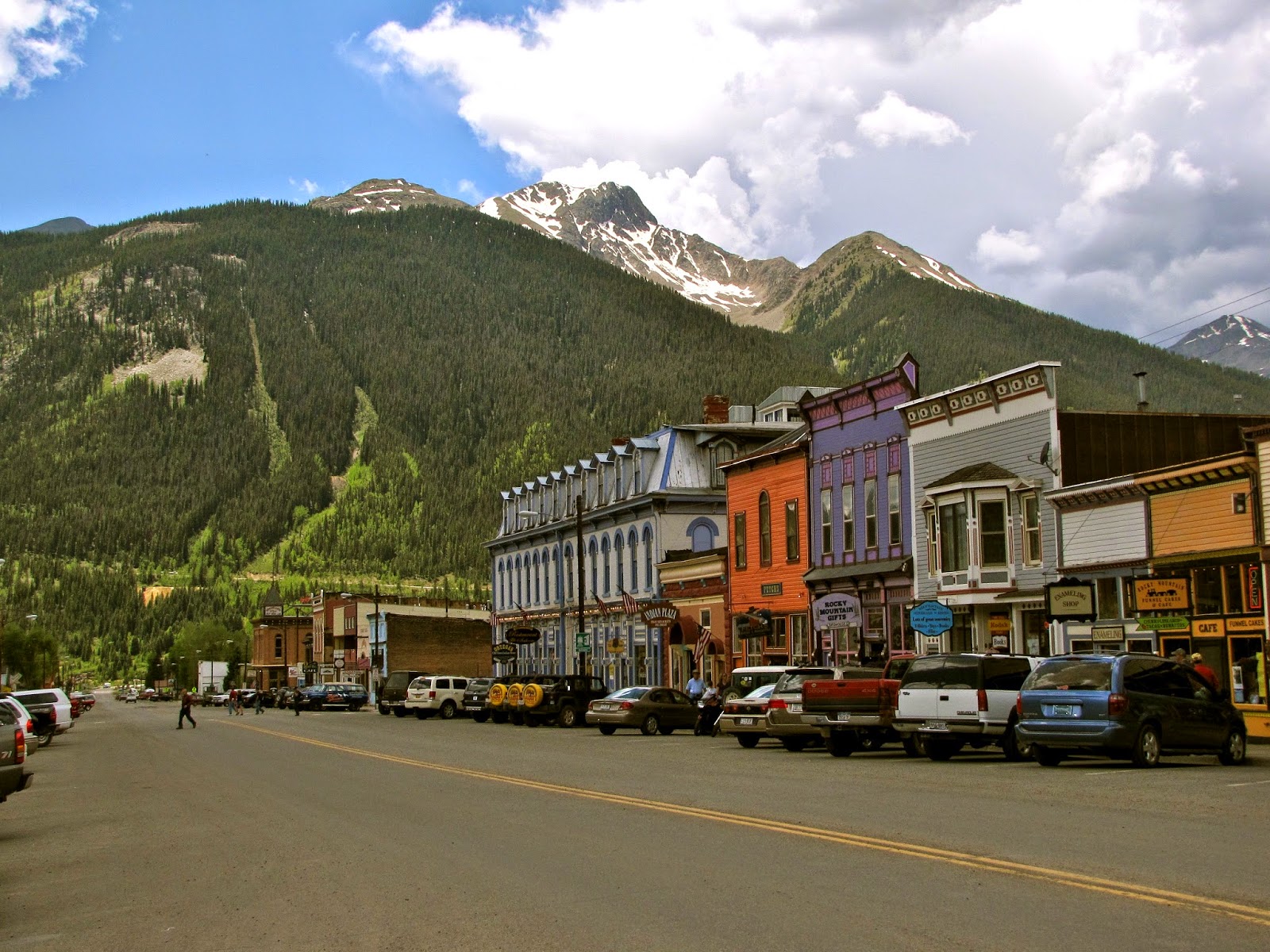 Ouray
The "Million Dollar Highway," a twelve-mile stretch of US-550 just south of Ouray is, according to the Wikipedia article, "characterized by steep cliffs, narrow lanes, and a lack of guardrails."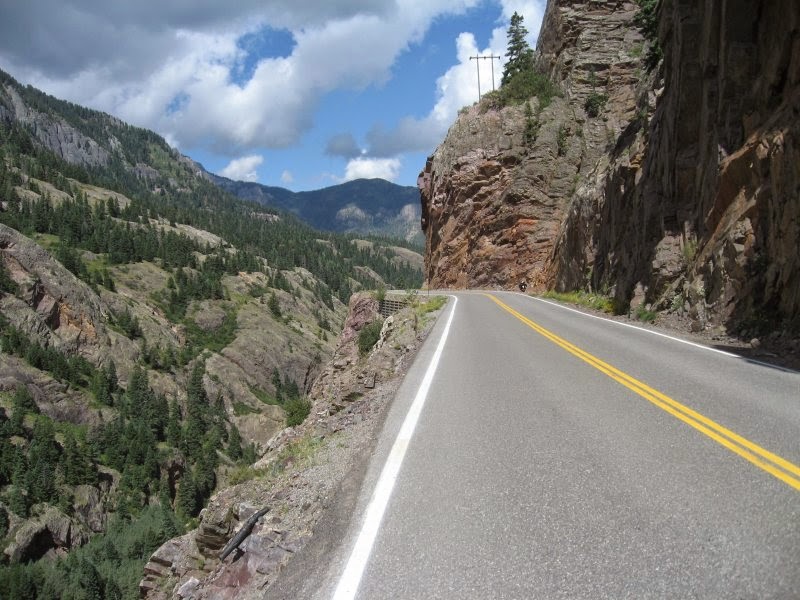 If I can pry my white knuckles off the steering wheel when I arrive in town, Ouray looks like a beautiful town to spend a few hours just wandering around. Nestled in a valley at 7800 feet, surrounded by 13,000-foot peaks, Ouray was named for Chief Ouray of the Uncompahgre Ute Tribe. As chief, Ouray tried to maintain peace, realizing that war would result in the demise of his people. But an 1879 uprising ended badly for the Ute tribes, and by the time he died in 1880, most of their territory in the San Juan Mountains had been relinquished.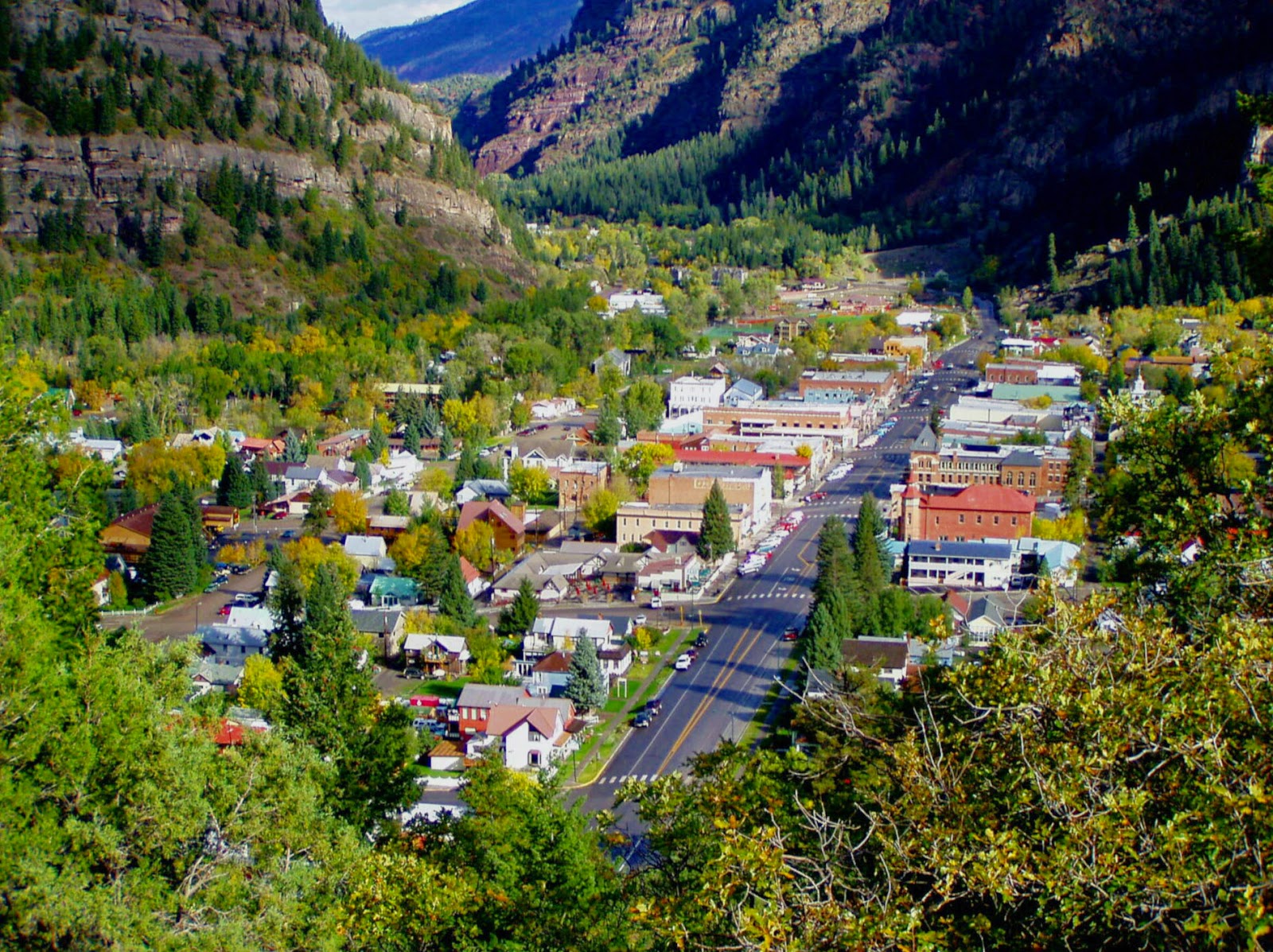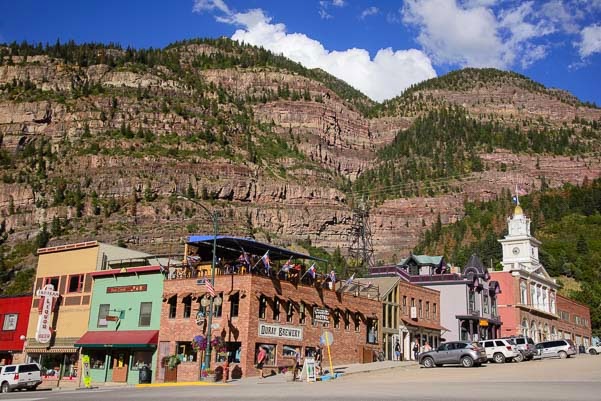 The Ouray County Historical Museum might be worth a visit, and there's a self-guided walking tour. Two-thirds of the original Victorian houses are still occupied, so there's a lot of history to see in the streets of Ouray.
Ridgway
I'm not sure Ridgway is worth more than a brief stop. There's a Railway Museum. Lonely Planet mentions "local quirk, zesty history and scandalous views of Mt. Sneffels." And I guess it's somewhat famous because the original True Grit (the one with John Wayne) was filmed there.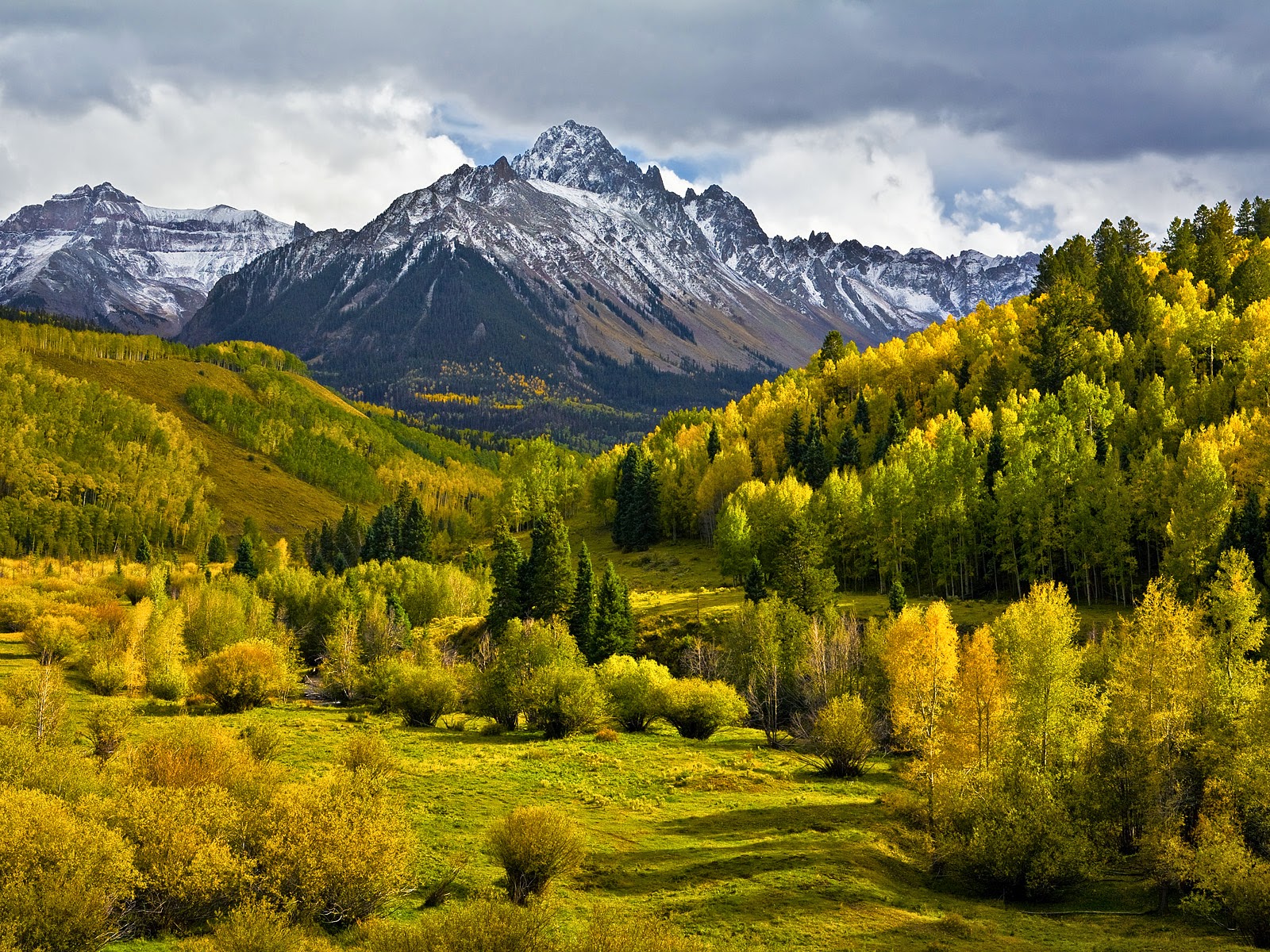 My plan is to have had a leisurely drive through all the scenery and communities between Durango and Telluride and to arrive there late in the day.
After much hemming and hawing, I booked a room at the Victorian Inn. The website makes it look a lot nicer than the reviews suggest, but other options were ridiculously expensive, with a no-refund policy. (Even this place has a $50 cancellation fee.) And the location can't be beat; it's right in the heart of the town.
From Telluride to Mexican Hat, where I stay the next night, is about four hours by the route that has been suggested to me. Even allowing five or six hours with photo stops, I still have no reason to leave Telluride before noon, so I'll have the entire morning to enjoy the town before heading out. Sadly, the gondola is not going to be operating while I'm there, and I'm not sure it will be possible to ride any lifts up the mountain in May, so I may be earthbound in the town.
It does seem like a nice ski resort town, with lots of shops and art galleries and restaurants, so I'm sure I can keep myself busy for a morning.