Leaving Telluride, I have two days of westward travel in southern Utah and northern Arizona, ending up at Bryce, with an overnight in Mexican Hat, Utah. For these two days I plan to meander and enjoy scenery. I have a few options on which routes to take, and there are things I will have to miss in order to see other things. It also depends on how much time I want to spend in Telluride before I hit the road.

Above is the route I'm currently planning. Some folks have told me that I should take a more northerly route, something like this: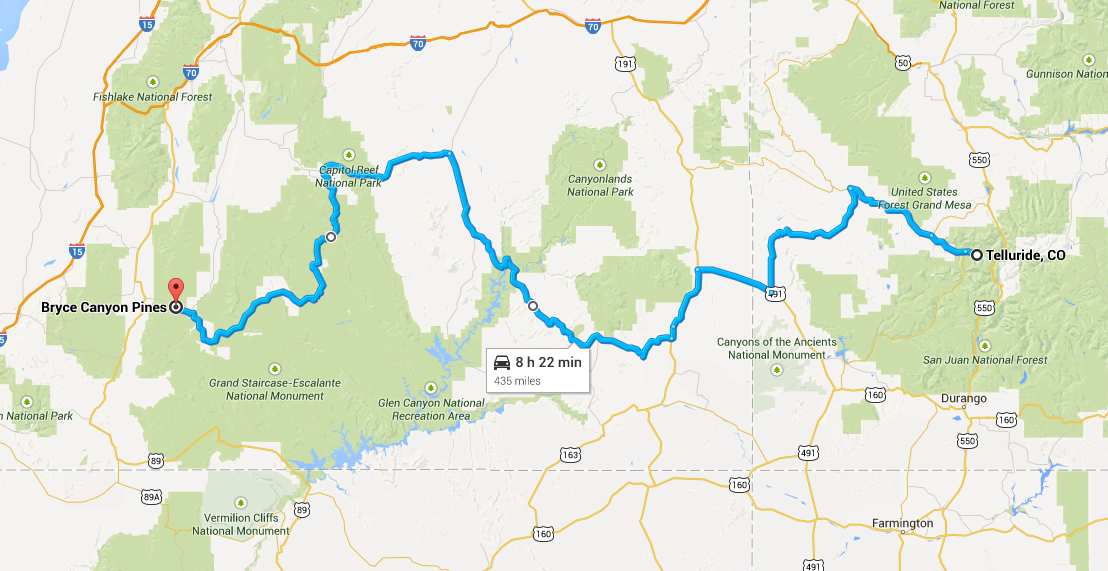 This would put me through Capitol Reef National Park and Grand Staircase-Escalante National Monument, both of which have gotten some strong recommendations. But since I can't see everything, and I am really looking forward to the drive through Monument Valley, I don't anticipate changing my plans.
So here are some of the highlights I'm hoping I'll have time to see along the way.
Natural Bridges National Monument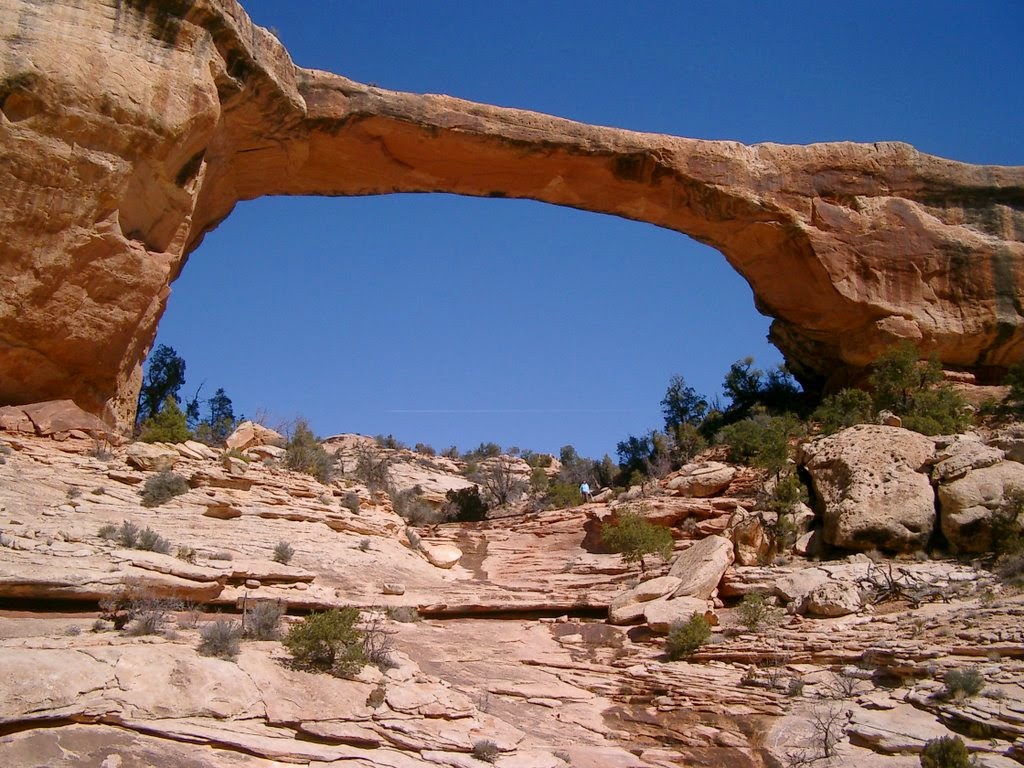 The detour to Natural Bridge National Monument adds about 40 miles to the drive from Telluride to Mexican Hat, so unless I'm running very late, this is a no-brainer.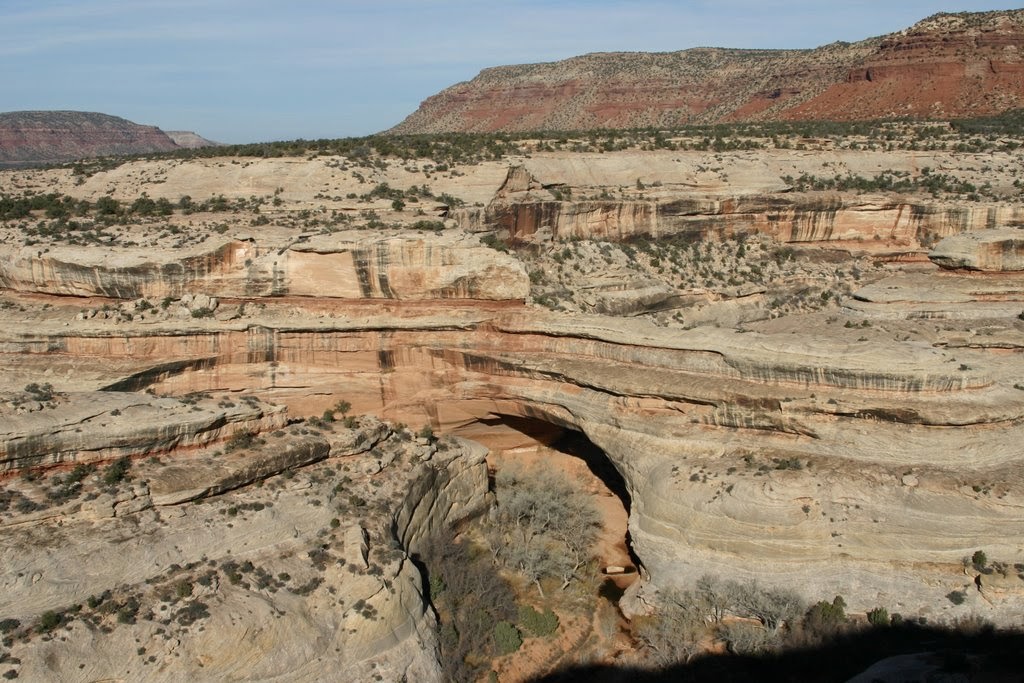 Goosenecks State Park
This is just a four-mile detour, and the turnoff is just four miles outside Mexican Hat. There's nothing to do there except see the spectacular views of the San Juan River as it makes winding "gooseneck" turns.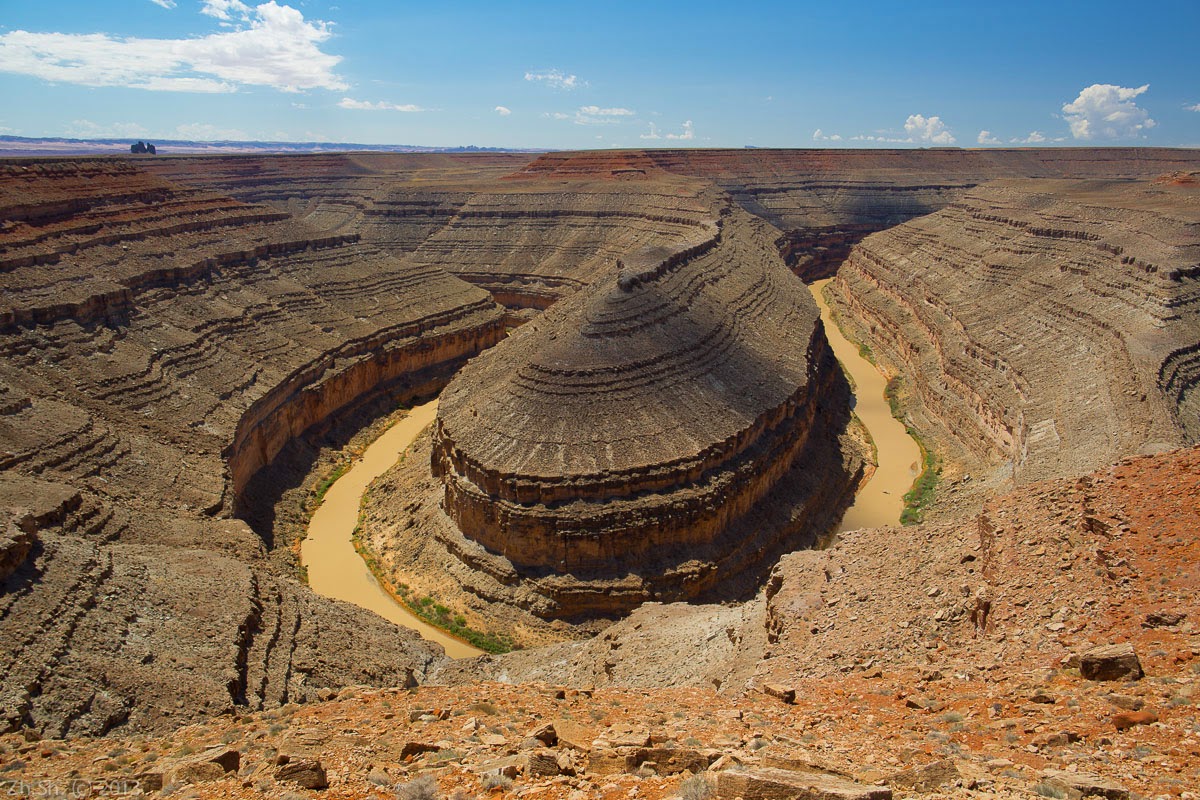 Mexican Hat
As long as I'm in this little town, I have to at least see the thing it's named for.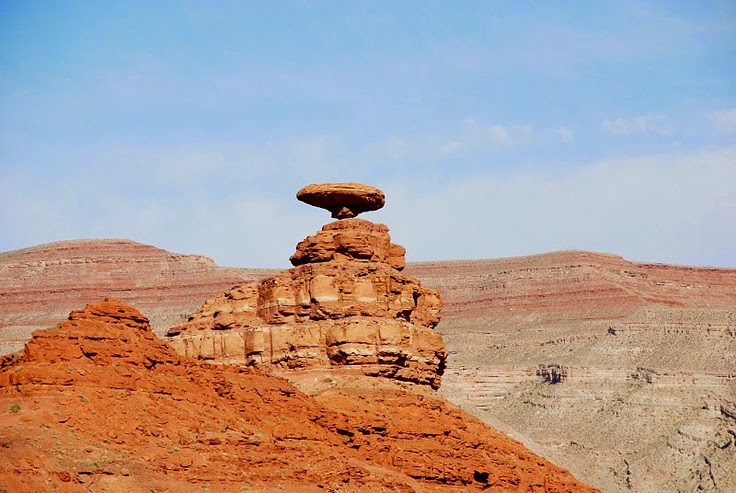 Monument Valley
I previously posted about my excitement to drive through Monument Valley and see this in the morning after I depart Mexican Hat.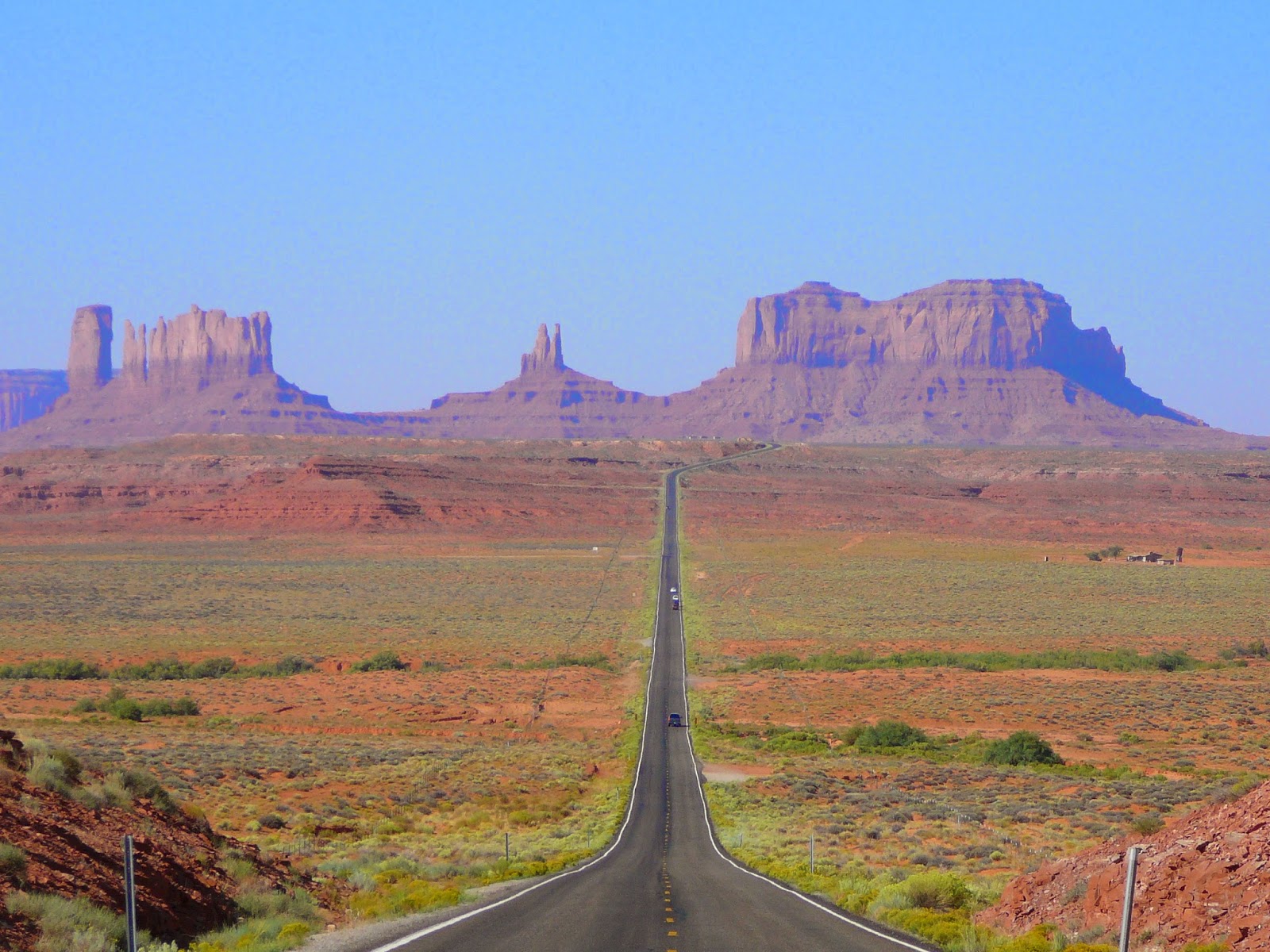 Right on the Utah-Arizona border, just a few miles off the highway, is Monument Valley Navajo Tribal Park. There is a 17-mile dirt loop road past some of the best monuments. Lonely Planet says it can be driven in a standard passenger car, but "expect a dusty, bumpy ride." They also say to allow at least an hour and a half; I'm not sure I should take that much time at the beginning of my day, not knowing how much time I'll want for seeing other things later in the day. I guess if I get an early enough start, I can include this.
Further into Arizona and about 10 miles off the highway is Navajo National Monument, which is part of the National Park system. There are a few hikes that are relatively short and non-strenuous and lead to views of some Pueblo ancestral dwellings, so I might do one of those.
The stretch of Arizona Highway 98 that cuts northwest for about 70 miles goes through the Navajo Reservation, but passes only through one small town before reaching Page.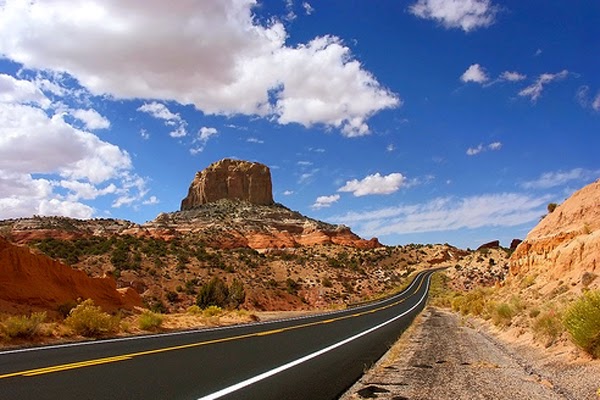 Glen Canyon
Highway 98 ends at Page, Arizona, just before bumping into the Colorado River. A short jog to the south takes me to Horseshoe Bend, and it's a .75 mile hike each way to the edge, where I'll stand on a cliff a thousand feet above the river to take a picture that won't begin to fit in the viewfinder of my little Canon ELPH.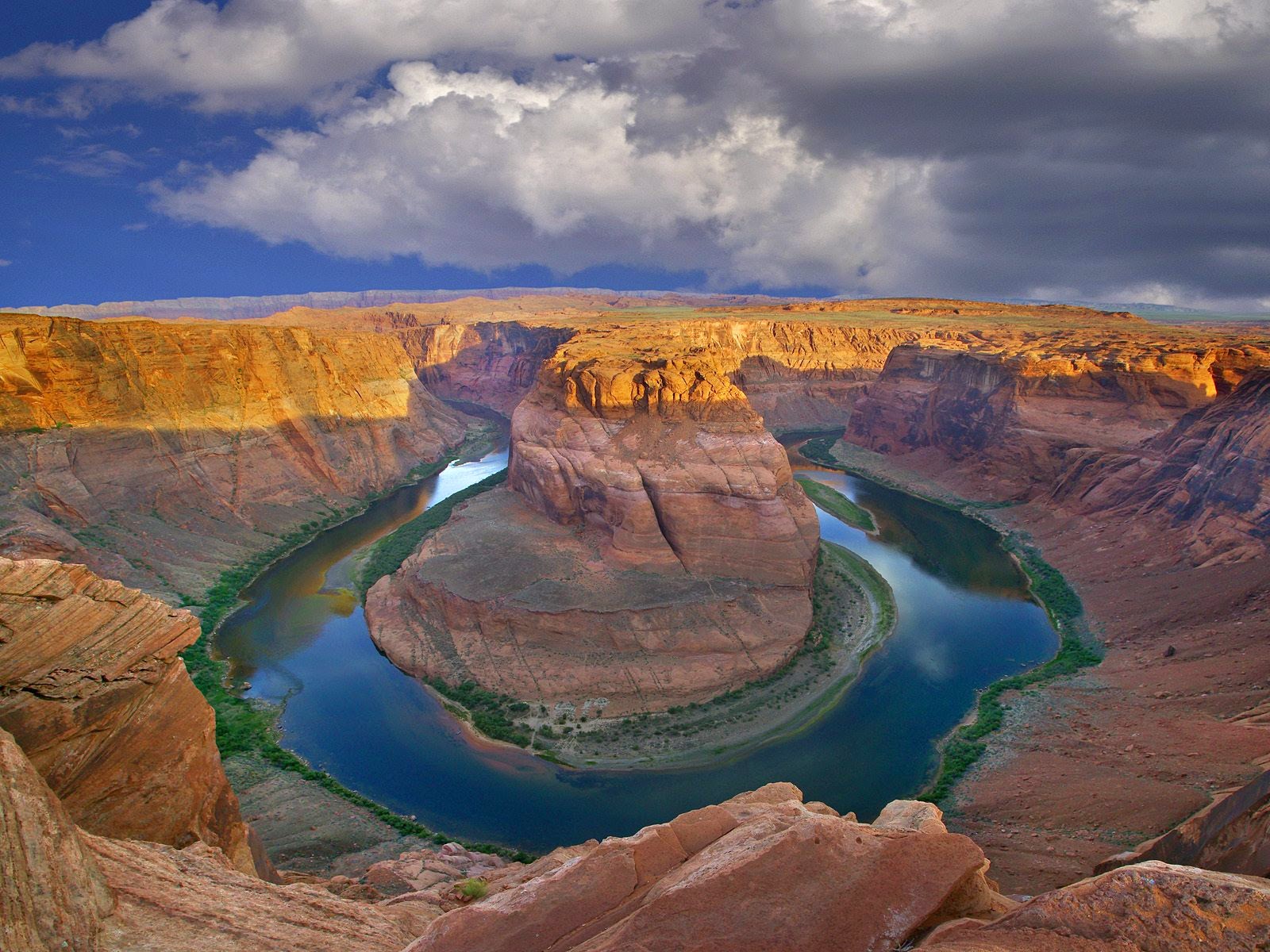 Just a few miles up river is Glen Canyon Dam, which formed Lake Powell when it was completed in 1966. There's a scenic overview, a visitor center, and tours.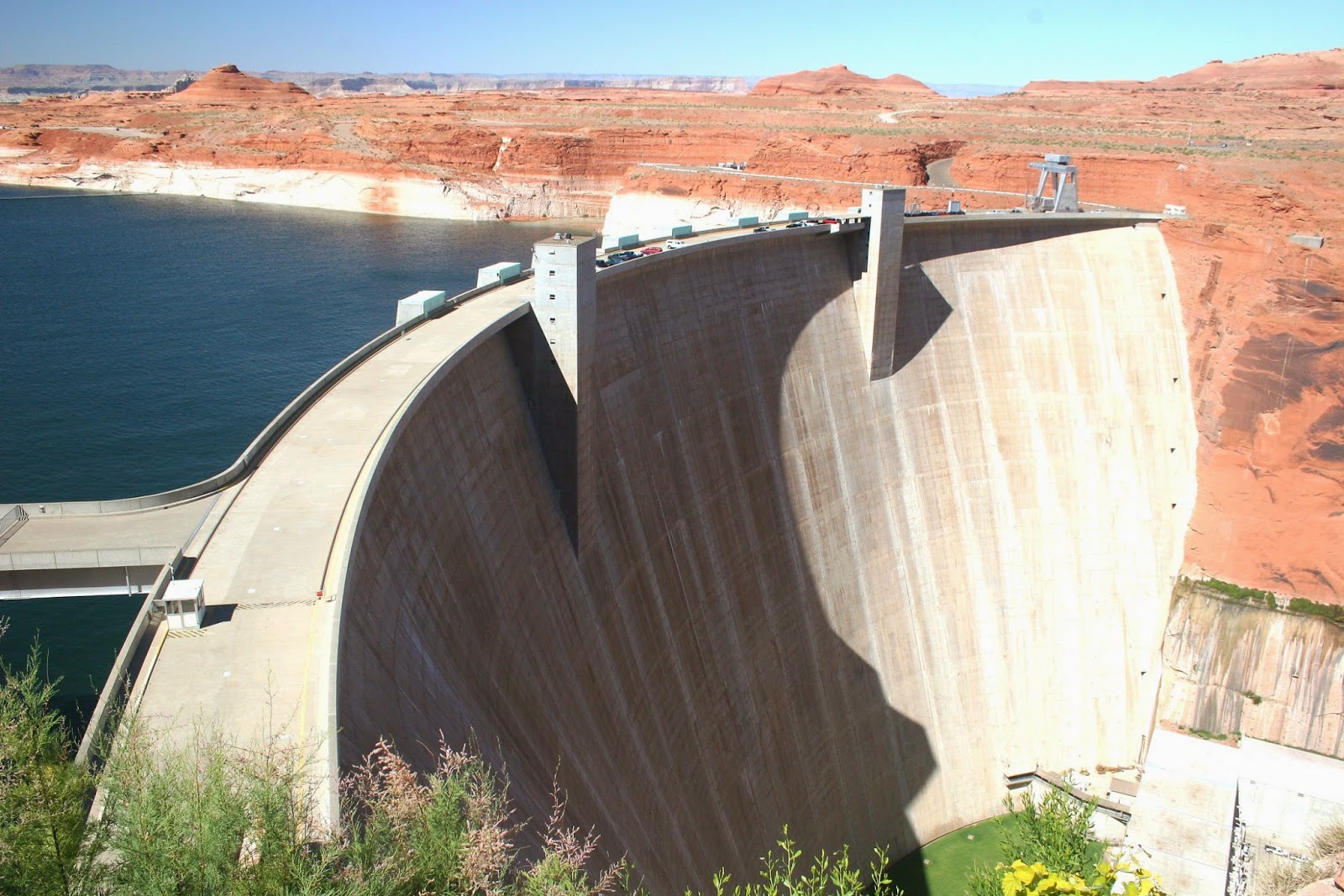 Page, the city that sprung up while the dam was being built, might be a good refueling stop, but probably not much more. From there to my hotel near the entrance to Bryce is another 2 1/2 hours, with just one small town along the way.
These will probably be long days in the car. I hope I am able to spend more time out of the car than in it!