I have a full day at Bryce Canyon National Park, and probably two half days at Zion. You'd think from reading about these parks that I don't have nearly enough time, as they are large parks and there's lots to see in both of them.

Bryce
The Bryce Canyon Pines, where I'm staying for two nights, is just six miles from the entrance to the park. There's also a shuttle with a parking area about a mile outside the park entrance. The regular shuttle makes ten stops around the park, so I can ride that and get off wherever I want, hike, and then hop back on. There's also a free guided tour that covers 40 miles and lasts 3.5 hours. They depart at 9 am and at 1:30 pm and require a reservation, which I can make by phone the day before.
The park web site has excellent details about hiking trails and things to see and do; it's really just a question of how much time and energy I have to see and do what I want.
The most interesting moderate-difficulty hike is the Queen's Garden-Navajo Combination Loop.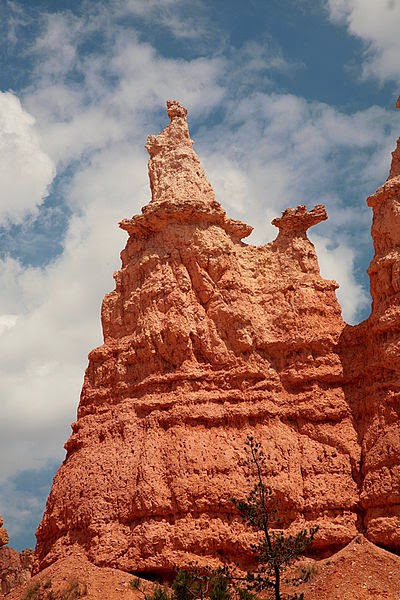 And there are also spectacular views from various viewpoints where the shuttle buses stop.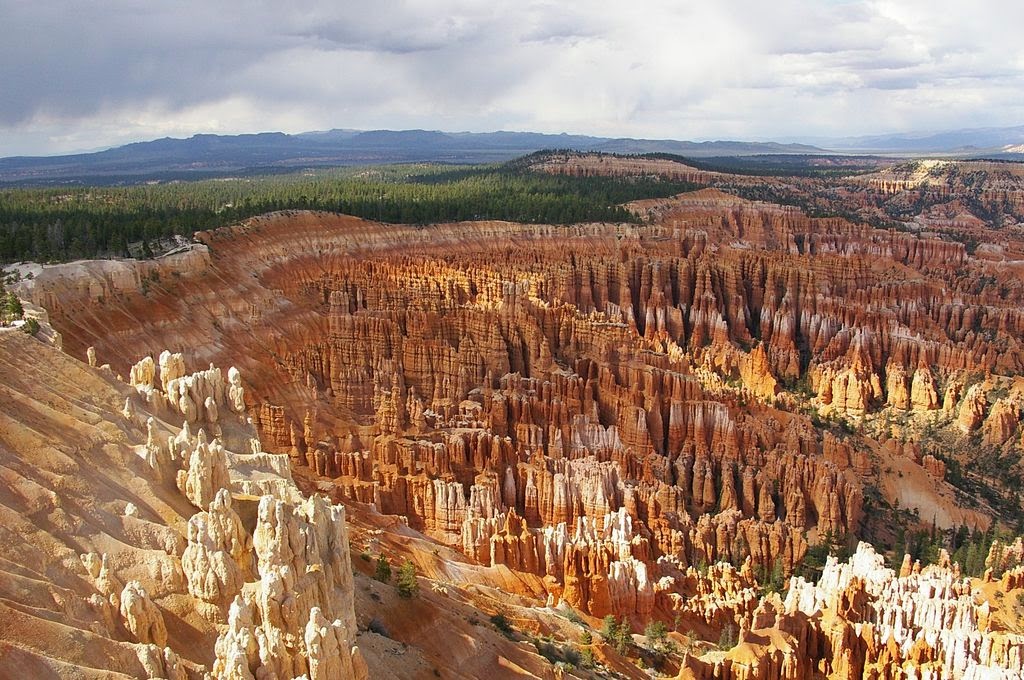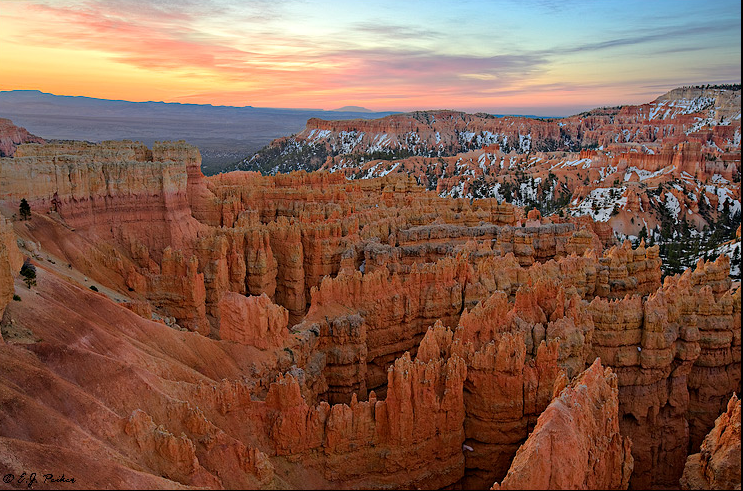 Another option is horseback rides. There are rides within the park, and the reviews on TripAdvisor are overwhelmingly positive. And there are rides in Red Canyon that start from the motel where I'm staying. I could possibly do a ride in the morning before departing for Zion.
Zion
The drive from Bryce to Zion is just about 80 miles. I could get an early start (if I don't do a morning horseback ride), or I could wait until later in the day. Since I am staying at the park lodge, I will have time both in the afternoon and evening plus most of the next day to hike and explore.
The first thing to see at Zion is the scenic drive on Highway 9 into the park, which includes a number of switchbacks and a mile-long tunnel.
The hike to Angels Landing is variously described as intimidating, thrilling, exhilarating, knee-shaking, and definitely not for those with a fear of heights. I read somewhere that it's one of the best hikes in the entire National Park System. A large part of the ascent is what is called "Walter's Wiggles," a set of 21 stonework zigzags that were built in the 1920s. At the top of that is Scout Lookout, which is the turnaround point for those who aren't up to the final challenge.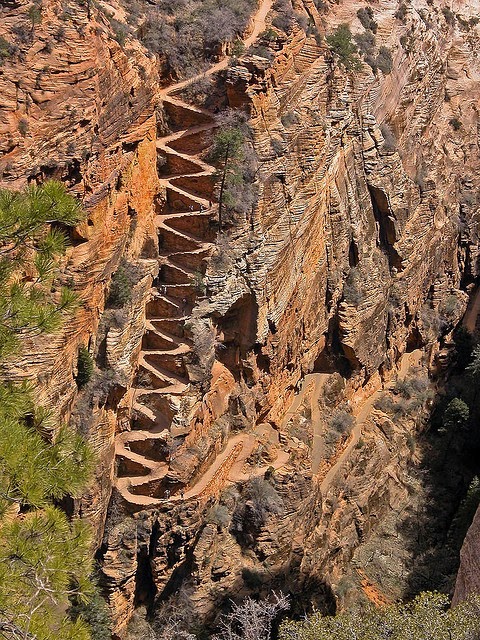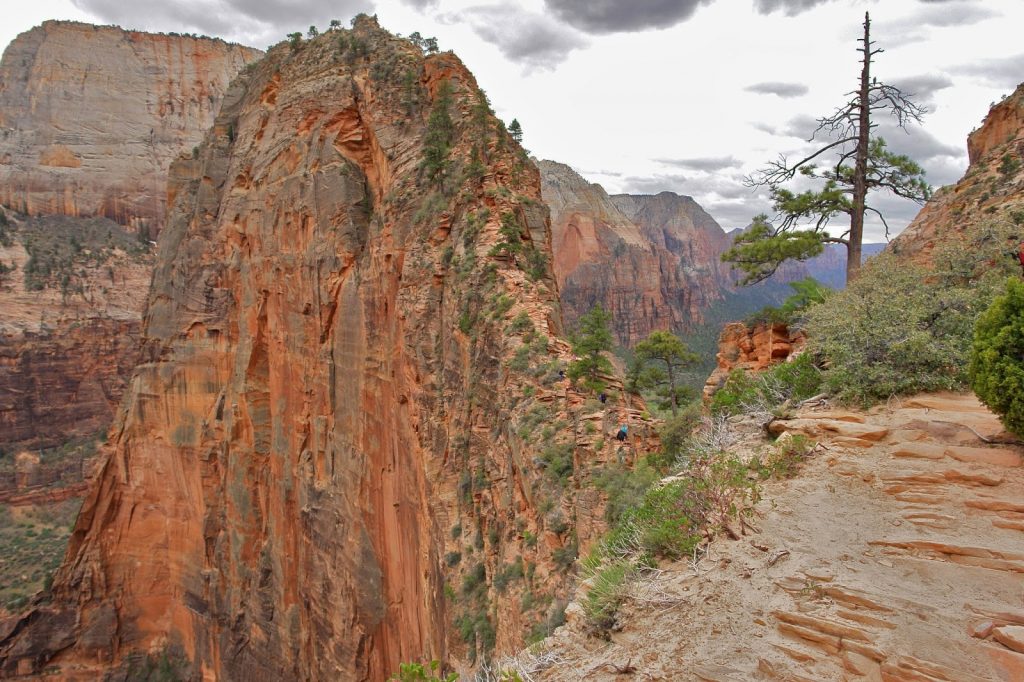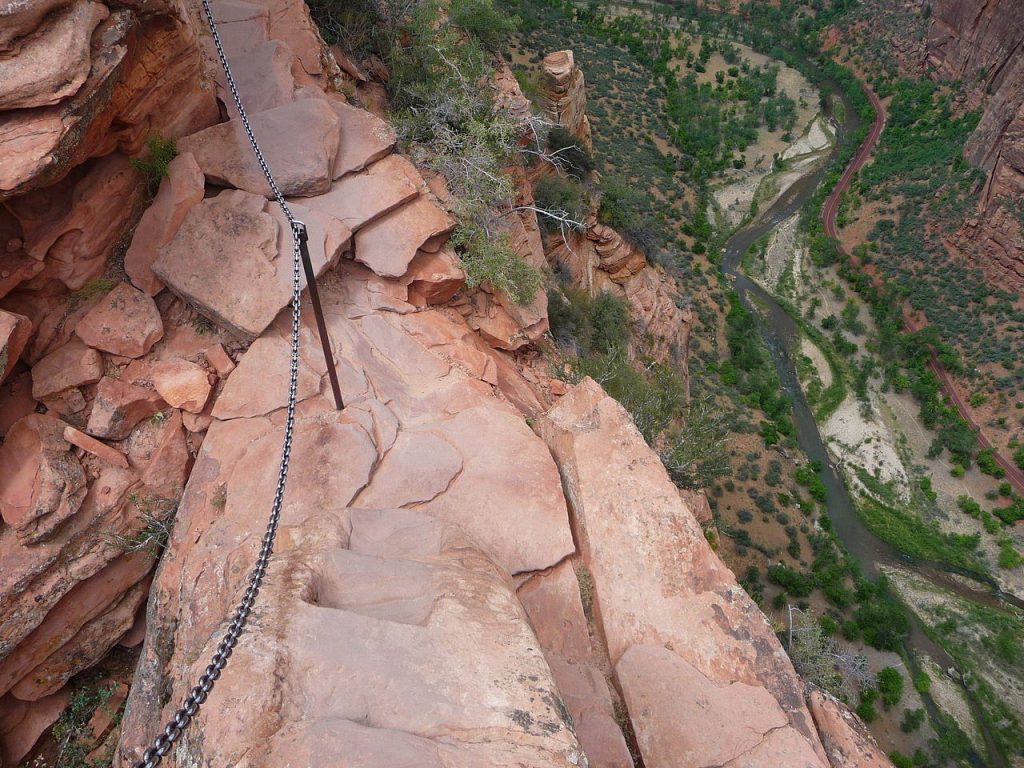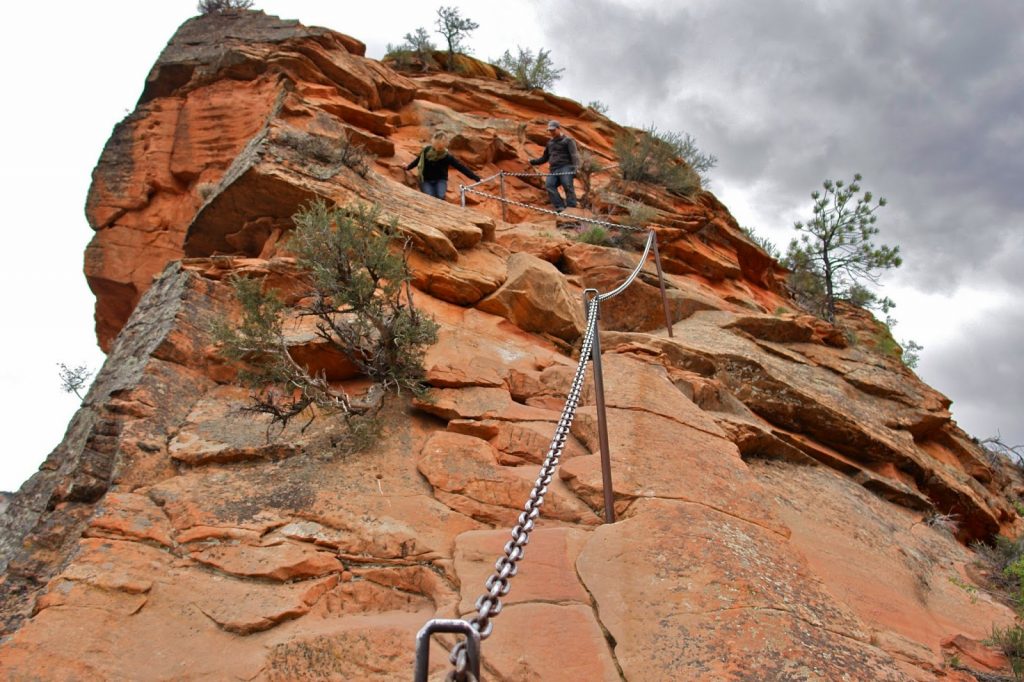 I guess it's all worth it for the view once you get there.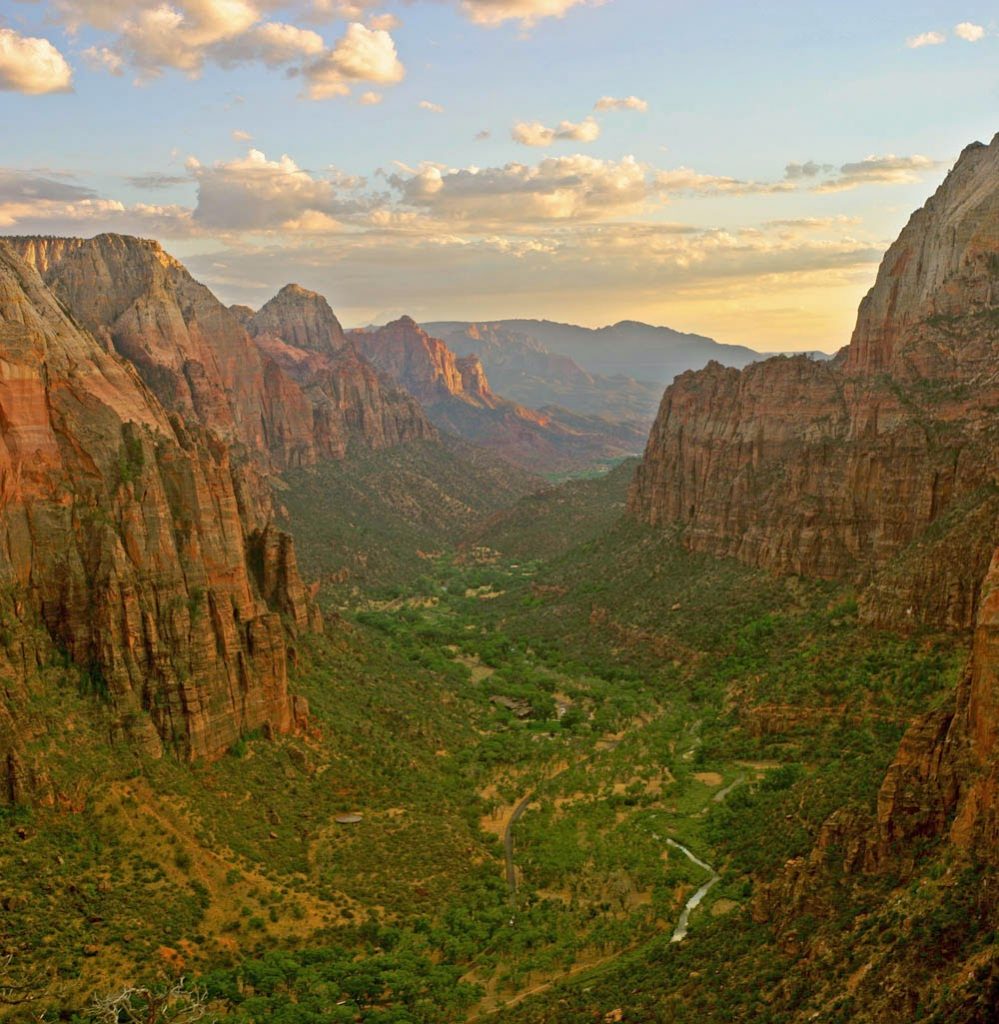 There are many other hikes in the park, and I should have time to mix a few easier ones in with this one. I'll plan on doing Angels Falls first thing in the morning, before it gets too hot and crowded, and then see how much more energy I have before I head out.
It's only about 45 or 50 miles from Zion to St. George, where I'm spending the final night of my trip. Possible stops are at Grafton, a ghost town where the bicycle scene from Butch Cassidy and the Sundance Kid was filmed, and Virgin, where every resident is required by law to own a gun.
I'm not sure how interested I am in exploring St. George, but Snow Canyon State Park is close by if I am still looking to do more hiking.
Ha!