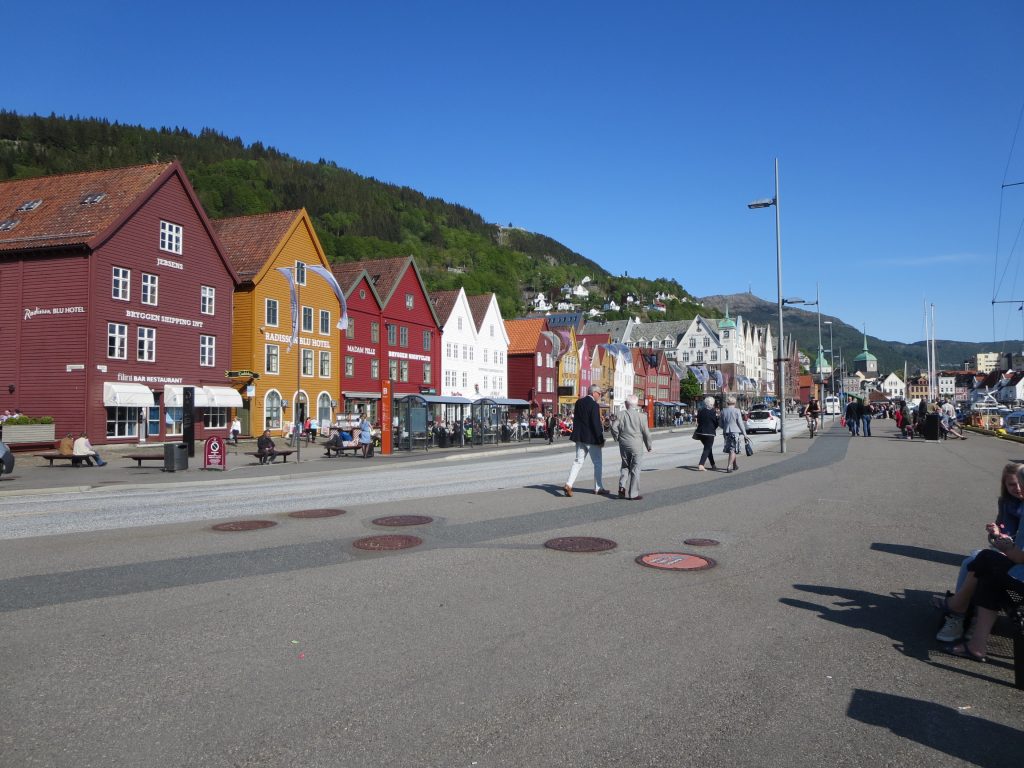 When I started dreaming of a trip to Belgium and the Netherlands, I thought I would combine it with travels through eastern France. But as the plans developed, I decided instead to visit Norway. A friend suggested I call this trip "Beltherway" — for BELgium, neTHERlands, and norWAY.
I planned the trip for the month of May 2016, and this turned out to be a perfect time to make this trip. The weather wasn't hot, there were just a few days of rain, and the crowds weren't as bad as they would likely be during the summer.
I flew Icelandair via Reykjavik to Brussels and spent the first five nights in Belgium, three nights in Ghent and two nights in Antwerp. I also spent some time seeing Brussels and Bruges. Then I went to Delft for two nights, with a stop in Rotterdam and a day trip to The Hague. Next I took the train to Amsterdam, stopping in Leiden for a few hours on the way.
I stayed in Amsterdam for five nights. While I was there I made some day trips, one to a couple of smaller cities north of Amsterdam, and one to Haarlem.
Then I flew to Oslo. I stayed there four nights, including a day trip to Fredrikstad, before departing on the "Sognefjord in a Nutshell" itinerary, with two nights in Balestrand en route to Bergen. After two nights in Bergen, I flew to Trondheim for two final nights before flying home.
I blogged a lot on this trip. I also took a ton of pictures.
Photo Albums
---
Brussels (111 photos)
Bruges and Damme (63 photos)
Ghent (131 photos)
Antwerp (76 photos)
Rotterdam (107 photos)
The Hague (27 photos)
Delft (104 photos)
Leiden (77 photos)
Hoorn and Edam (74 photos)
Haarlem (68 photos)
Amsterdam (230 photos)
Oslo (275 photos)
Fredrikstad (63 photos)
Norway Fjords (356 photos)
Bergen (192 photos)
Trondheim (114 photos)
I made a few "highlights" albums too, in case you prefer just a small sampling from some of the bigger albums.
Best of Amsterdam (55 photos)
Best of Oslo (34 photos)
Best of Norway Fjords (26 photos)
Blog Posts