With essentially three full days in Dubrovnik, I will definitely spend one of them on an all-day excursion to the Bay of Kotor in Montenegro. I've already written about that.
There are a couple of other options for day trips out of Dubrovnik that won't require a full day.
Cavtat
Cavtat (pronounced 'tsav-tat') is a small town just south of Dubrovnik. Boats to Cavtat leave Dubrovnik regularly every day and take about 45 minutes. There's also a bus. And it's on the way to Montenegro, but I probably won't want to take time away from my day there to stop in Cavtat, so if I go it will be maybe an afternoon getaway.
Other than a few churches and the pretty waterfront, the two draws to Cavtat are the Vlaho Bukovac House and Museum and the Račić family mausoleum, sculpted by Ivan Meštrović. Vlaho Bukovac, who was born in Cavtat in 1855 and returned here briefly as an adult, is considered one of Croatia's greatest painters. Ivan Meštrović, one of the greatest sculptors of the 20th century (he was the first living person to have a show at the Metropolitan Museum of Art), was born in northeastern Croatia and lived in Split (where there is a museum that I probably won't have time to visit, but other statues and monuments I will look out for). He designed this mausoleum in Cavtat in 1923. (Note to self: do a post on art in the countries I'm visiting.)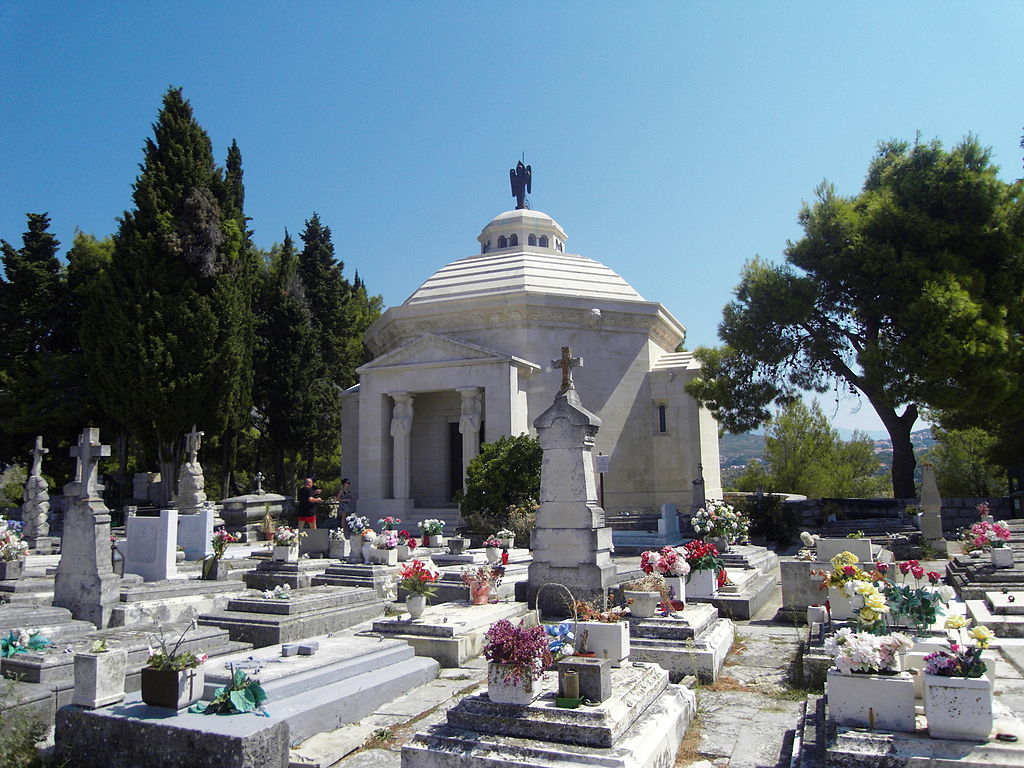 Lokrum
Lokrum is the small island just offshore, a ten-minute ferry ride from town. It has an old monastery, a mansion built by the Hapsburgs in the 1850s, ruins of a military fort, a small salt lake called Mrtvo More (Dead Sea) where you can go swimming, a small arboretum, and a nude beach. And there are some good hiking trails and lots of peafowl.
Featured image of Cavtat by Andreas Lauterer (Own work) [CC BY-SA 3.0], via Wikimedia Commons