Today was the first day of my trip that I didn't use my car at all. I just walked around Santa Fe all day. I can definitely see the allure of this city. It has an arty, healthy, hip, funky vibe and even though it's a small city (about 75,000 people), it has a lot of culture., good restaurants, and a respect for history in terms of building codes.

You can tell people like living here, because they like talking about it. I joined three tours, all led by docents, and all had a lot to say, much more than would be very interesting to a visitor. The first was a walking tour of the historic downtown area that lasted two hours and felt like four. The second was a tour of the Palace of Governors; it was only 45 minutes, and it wasn't that bad, but she was so eager for us to see more of the exhibits in the adjacent New Mexico History Museum (which is where the walking-tour guide volunteers, so she already tried to sell us on the same stuff). The third was at the Cathedral Basilica of St. Francis (pictured above), and this tour I walked away from after ten minutes.
Ask me where the Santa Fe Trail started. Ask me about the Camino Real. Or about Archbishop Jean-Baptiste Lamy (but not how to pronounce his last name, as I heard different pronunciations from each docent). Or Diego de Vargas. Or about the Pueblo Revolt of 1680, or the reconquest recolonization twelve years later. I love history, but I think I might have been just as happy exploring on my own.
The only other museum I went to was the Georgia O'Keeffe Museum. I can't say I've ever been a big fan of her work, but after watching a short film about her life and then seeing the exhibit, I learned a lot that helped me understand her painting. This was my favorite work in the collection: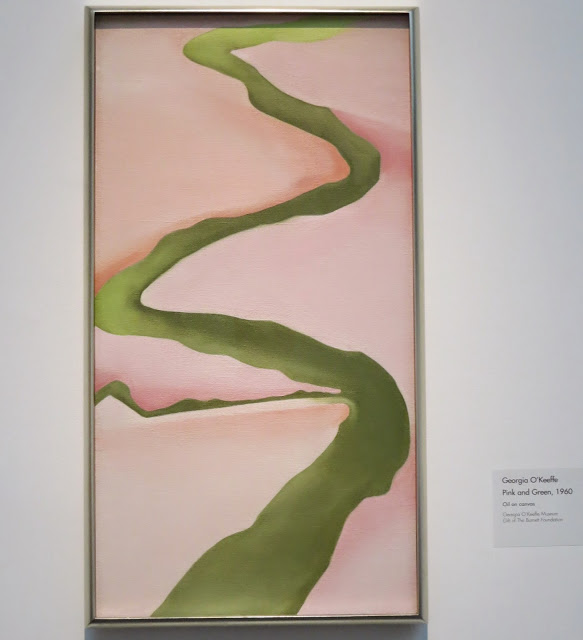 I just love how she gives this abstract painting a sense of depth and space, how it almost feels three-dimensional and appears to be coming off the canvas. I also appreciated seeing the brush strokes and the sense of how the application of paint on the canvas gives her work a feeling of motion that doesn't come across in all the posters I've seen.
I enjoyed a great lunch at a very popular Mexican place called Tia Sophia's, and a great dinner at Zia Diner. It was a beautiful day after some overnight rain and morning clouds, and it was a beautiful night walking back from dinner.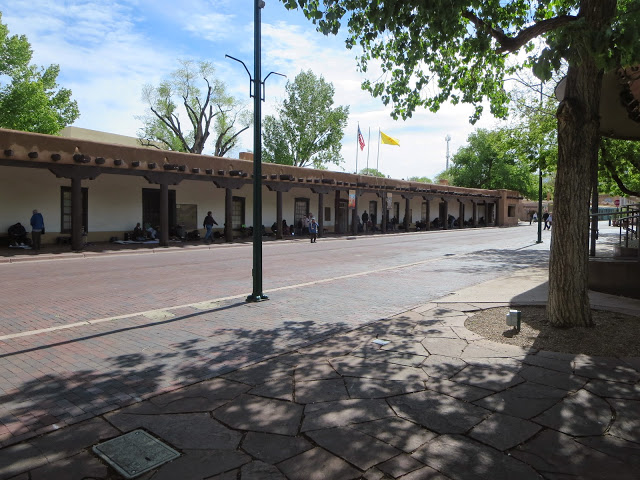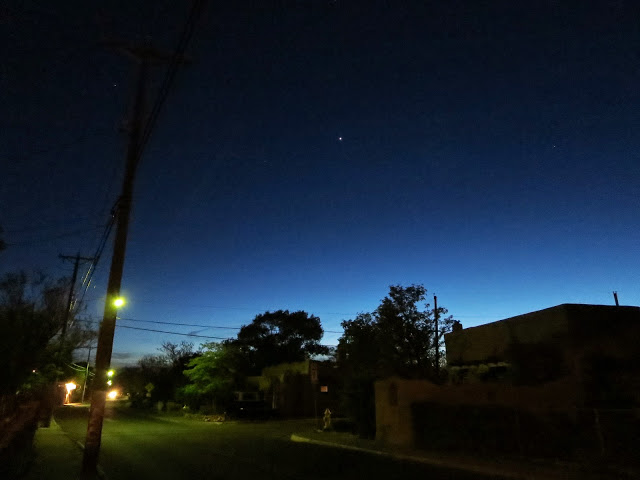 For the rest, you'll just have to look at my album. Because I'm done talking about Santa Fe.