I'm going to start today's post by talking about an interesting confluence related to my trip.
About ten years ago when I was singing with the Esoterics, we performed a wonderful piece by the Finnish composer Jaakko Mäntyjärvi, Canticum Calamitatis Maritimae. He wrote this piece in 1997 in memory of the more than 852 people who were killed when the ferry Estonia, traveling from Tallinn to Stockholm, sank. I was actually the soloist in our performance (and recording) of the piece, and the text I sang was from a news report of the disaster.
The confluence is this:

I took the same ferry route in reverse on this trip, from Stockholm to Tallinn.
In Tallinn I saw a memorial to the victims of the disaster.
Today I went to Turku, Jaakko Mäntyjärvi's home town.
Turku was nice, but we got a later start than I would have liked, so we didn't get to see as much of it as I wanted to. The highlight was its Gothic Cathedral, the largest in Finland. Very impressive space, and a beautiful organ on which an organist was playing the Widor Toccata when I walked in.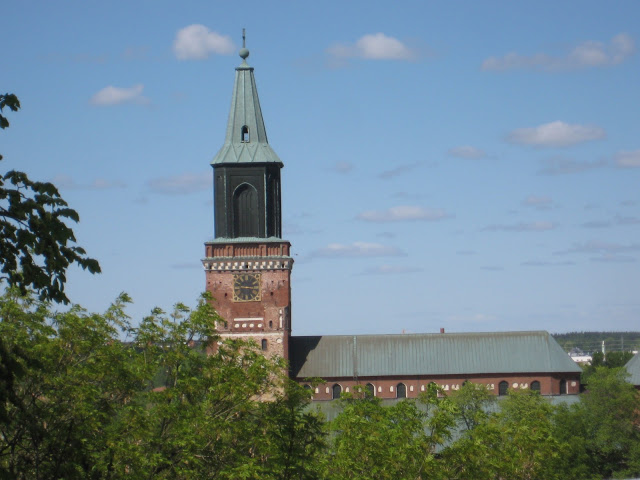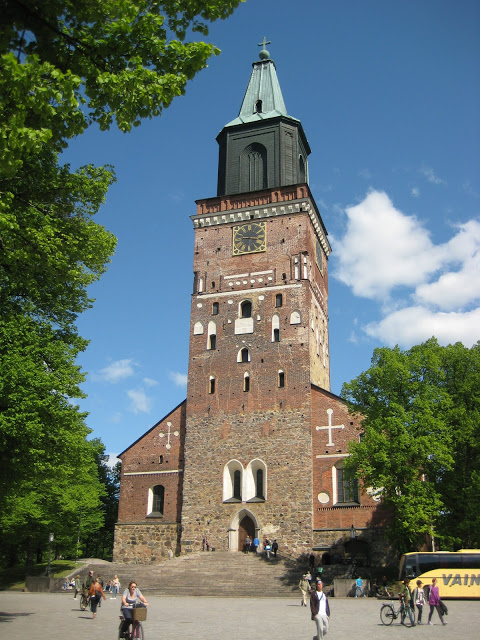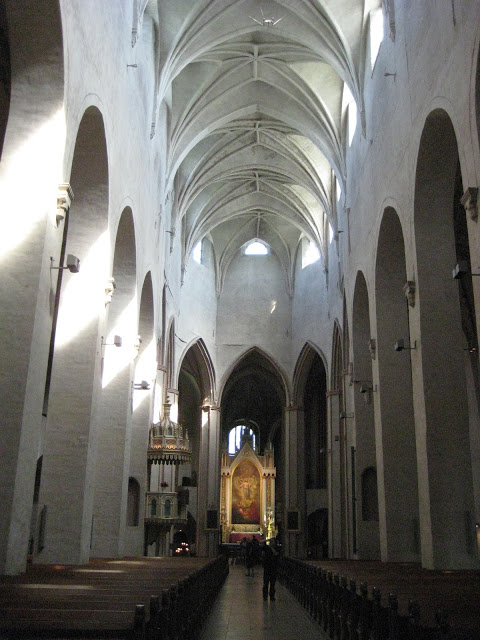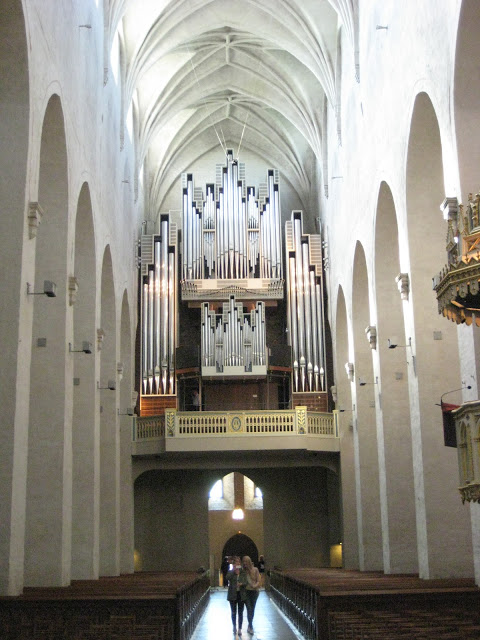 Then we took a bus to Naantali, a charming seaside village about 15 miles northeast of Turku. Sadly, it was already 17:00 by the time we got there, and the town was mostly shut down. If I could do this trip over, I would spend a night in Naantali. It is a rare case of an old town that was not burned down, so all its original wooden buildings are still standing. There are also lots of harbor-side cafes and restaurants, shops (all of which were closed), an old church (closed) and a museum (closed).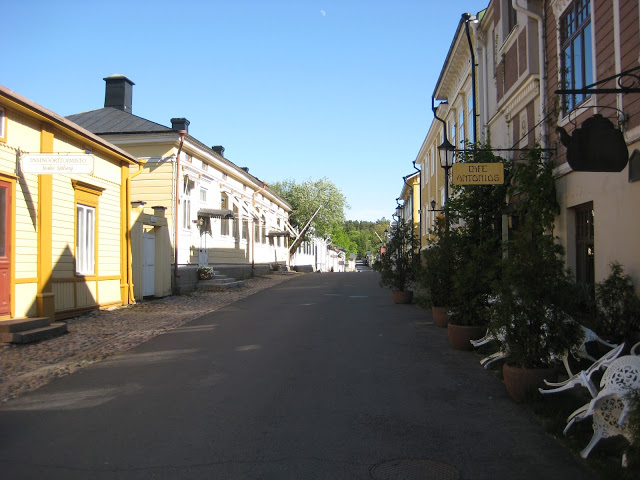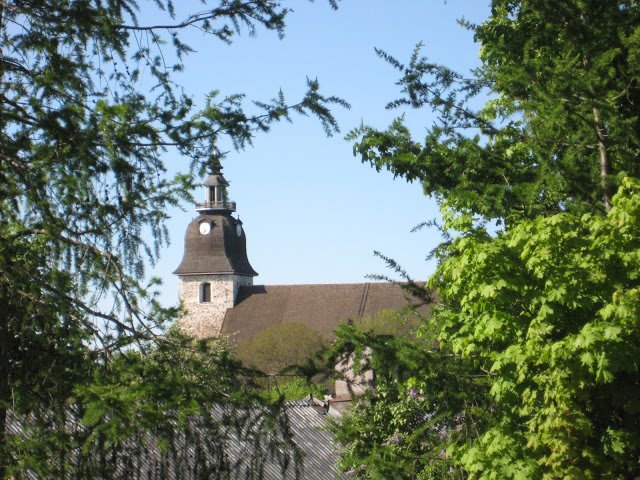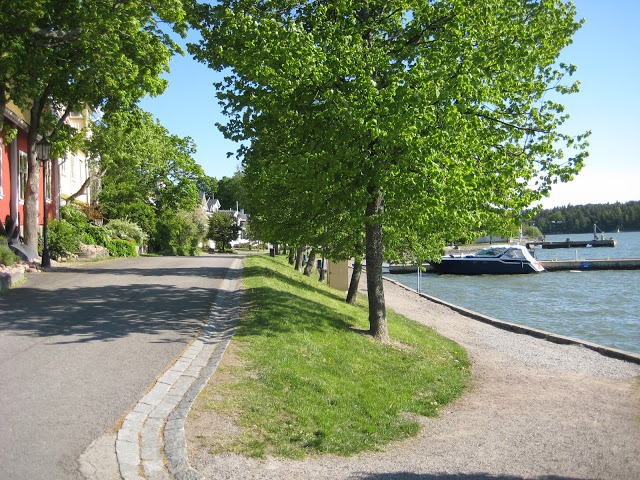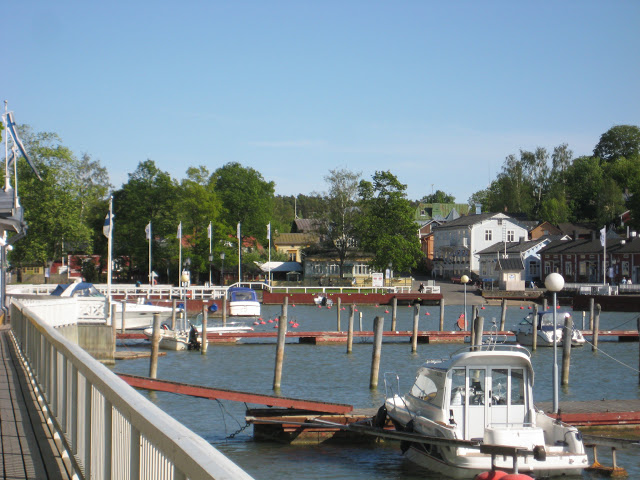 That was pretty much the day. Not a whole lot happened. The Finnish countryside between here and there was nice (it's about two hours by train from Helsinki to Turku through rolling farmland and birch forests). We ate lunch at an Italian restaurant in Turku that was actually very good. When I was in Italy three years ago, there were no Finnish restaurants, but there are a lot of Italian restaurants here.
My flight to Reykjavik tomorrow leaves at 15:30. Mary gets on a train for St. Petersburg at 10:00, so I'll have a few hours to hang out in Helsinki on my own tomorrow before I take the bus to the airport.
Thinking back on the six places where I stayed over the last two weeks, I have no problem saying which was my favorite. That would be Tallinn. It had the friendliest people, the most charming old town, and the nicest green space. Of the others, each was wonderful in different ways. Copenhagen was charming, quaint, and was full of places where I just wanted to "be." Ærø was also charming and quaint, but in the small-town sense. Kalmar was peaceful and serene. It was all about being there with that beautiful castle always in the background. Stockholm had a big-city vibe combined with the beautiful harbor and old-town flavor. And Helsinki is the architectural winner. The enormous variety of classic, art nouveau, and contemporary buildings meant that there was something wonderful to behold around every corner, not just the historic center, but all over, apartment buildings, stores, and houses all.
I never imagined the places I'd see would have such distinct personalities. Discovering and falling in love with each city has been a real joy.
Iceland will, I'm sure, be very different, and I'm looking forward to spending the last few days of my vacation closer to nature than to culture.