If I had to pick my two favorite things to discover when I travel, it would be beauty and history.
Though I'd give the edge to natural beauty over urban beauty, I'm happy to have ended this trip in some of the pretty urban landscapes I've seen anywhere: Torun and Gdansk. (Properly I'd write Toruń and Gdańsk, but for simplicity's sake I'll omit the diacriticals.)
Torun
I really don't have much to say about Torun. It's pretty. It is actually considered to be one of the most beautiful cities in Europe. I don't know who has made that consideration, but that's what Wikipedia says, so there you are.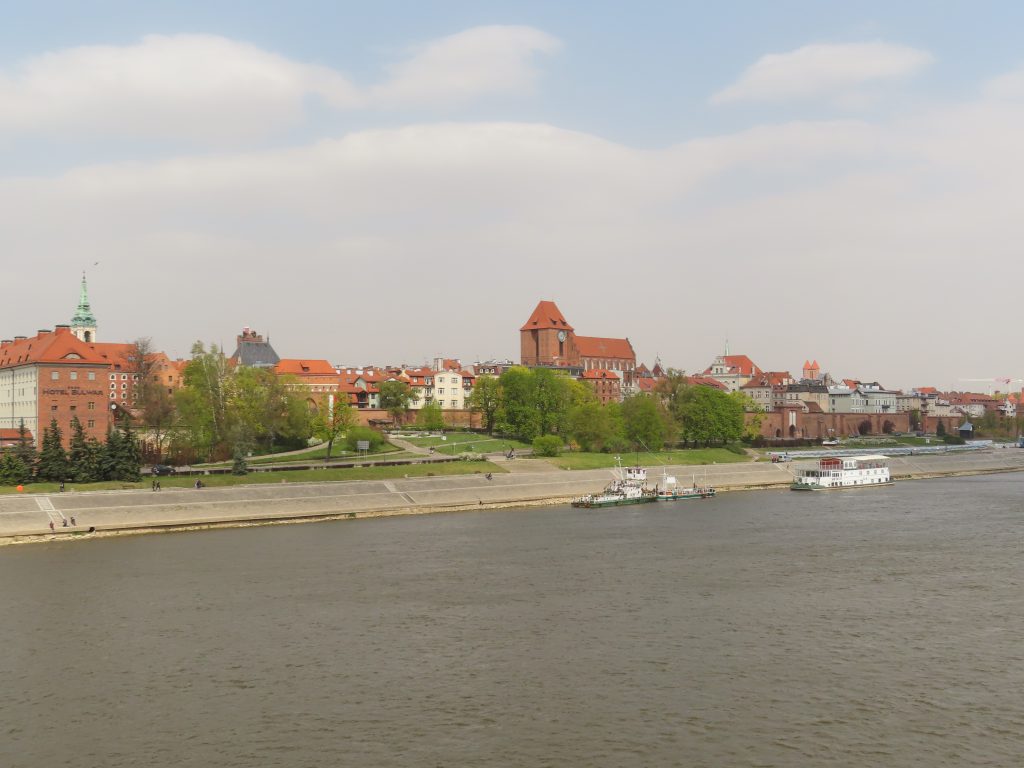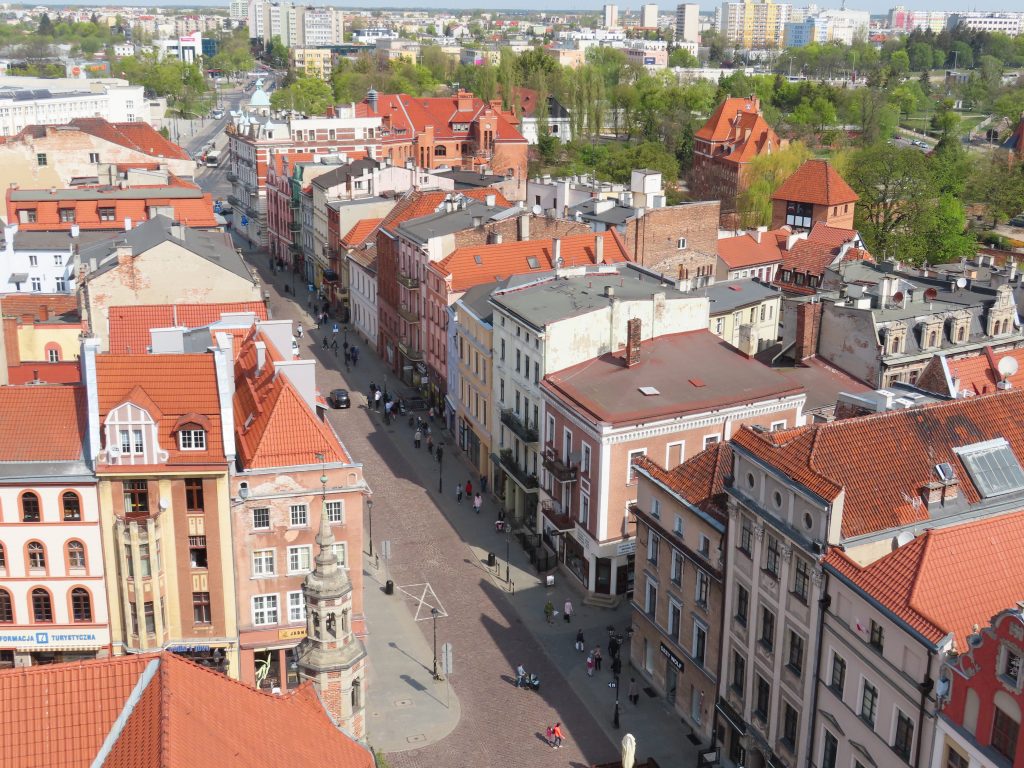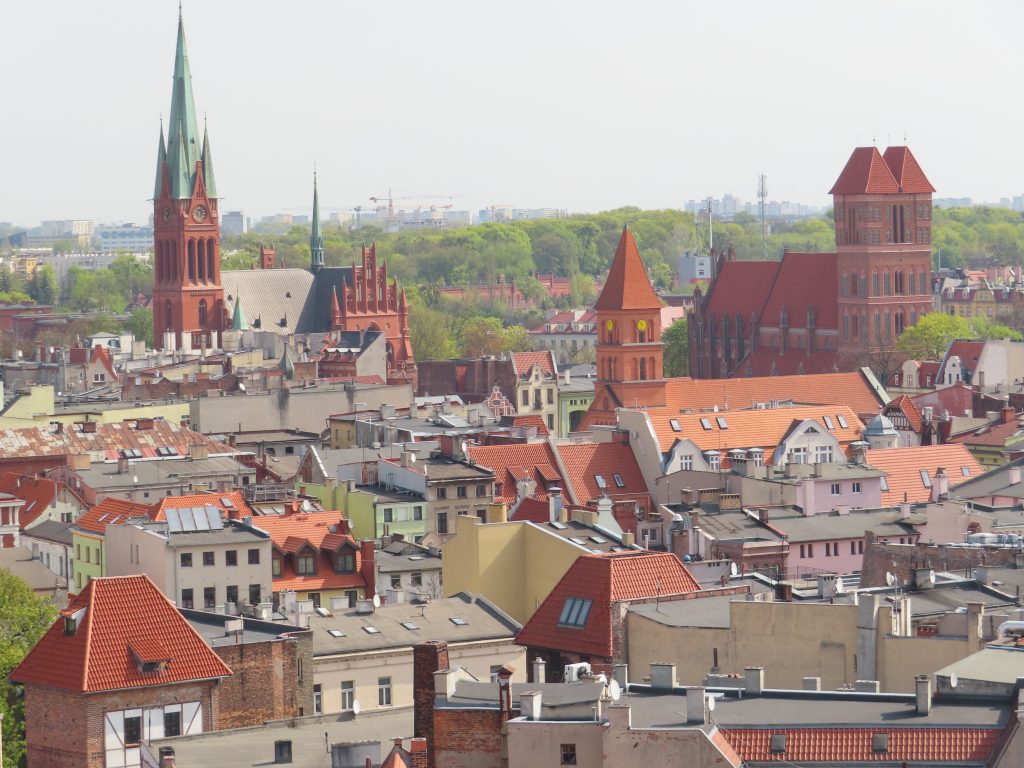 Torun is the birthplace of Copernicus. It is also famous for gingerbread. Supposedly they've been making gingerbread in Torun for almost a thousand years. I'm actually not a big fan of gingerbread (I prefer my ginger in savory dishes rather than sweet), but I tasted some, and it's really quite good and very different from the gingerbread man you've bitten the head off of at Christmastime. And it comes with a multitude of toppings or fillings.
There's a pretty cool city hall in Torun. I climbed the tower and enjoyed the view. There's also a museum in the city hall that I had to rush through because I was only there for one night and I had to catch my train. I spent too much time on the stuff that is less interesting to me, not realizing that there's a sizable collection of paintings from the Renaissance right through to the 21st century, and I would have rather spent more time looking at the art than the artifacts.
But there was beauty and history, so it's all good.
After my short stay in Torun, it was on to…
Gdansk
When I arrived I couldn't find my driver, who was supposed to meet me on the platform. I called Igor, my local JayWay rep, and then I just started walking, because it wasn't supposed to be too far. After I exited the train station, I happened to look off to the side, and there was the driver, holding a sign with my name. I could easily have walked right by him.
Lodging
I'm staying at Gotyk House. The location couldn't be better. And all the walking tours stop out front to talk about this being the oldest house in the city. (My guide today was skeptical about this claim.) The inside, though, is newly renovated. And when I say "newly," I am not exaggerating. This morning I asked at the front desk, and it turns out I am the first guest to stay in this newly renovated room. The reason I asked is there are so many things wrong.
My room was missing a trash bin, a bath mat, toilet paper, a toilet brush, a toilet paper holder, any kind of hook or towel bar in the bathroom, a luggage rack, any kind of chair to sit on, and a hair dryer. The most essential of these things were provided. The shower door doesn't prevent water from puddling on the bathroom floor. And the key I got for the front door didn't work, which I discovered when I was trying to leave to go to dinner last night. I was locked in. Fortunately, there is a phone in my room, so I called the front desk (which is in the adjacent building) and she swapped out keys.
(This thing with needing a key to get out of the hotel is not unique here. Sometimes you have to lock the door to your room with your key, and sometimes the main door of the hotel requires a key to get in and out. Haven't they ever heard of fire? If I had to evacuate in the middle of the night and couldn't find my key, I'd burn up! Don't they care?)
Exploring
After I got settled in and got allowed out of the hotel yesterday afternoon, I decided to do the city walk in Rick Steves' guidebook. Problem is, my sense of direction has utterly failed me, and I wander all over trying to find the starting point for his route. Finally I get there, and I have no idea where I am in relation to my lodging. But I start following the route, and it's interesting, and I do it for about an hour, hour and a half. And then I'm ready to take a break, so I pull up Google maps on my phone and look up Gotyk House, and it turns out I'm standing literally right in front of it.
So now I have my bearings.
The walking tour I had today with my private guide was interesting and once again filled with history. I have really liked doing these walking tours that are less about "on your left is the ____ building; on your right is the ____ building," and more about what everything is in the context of the history of the city and the history of the country.
Once again, beauty and history.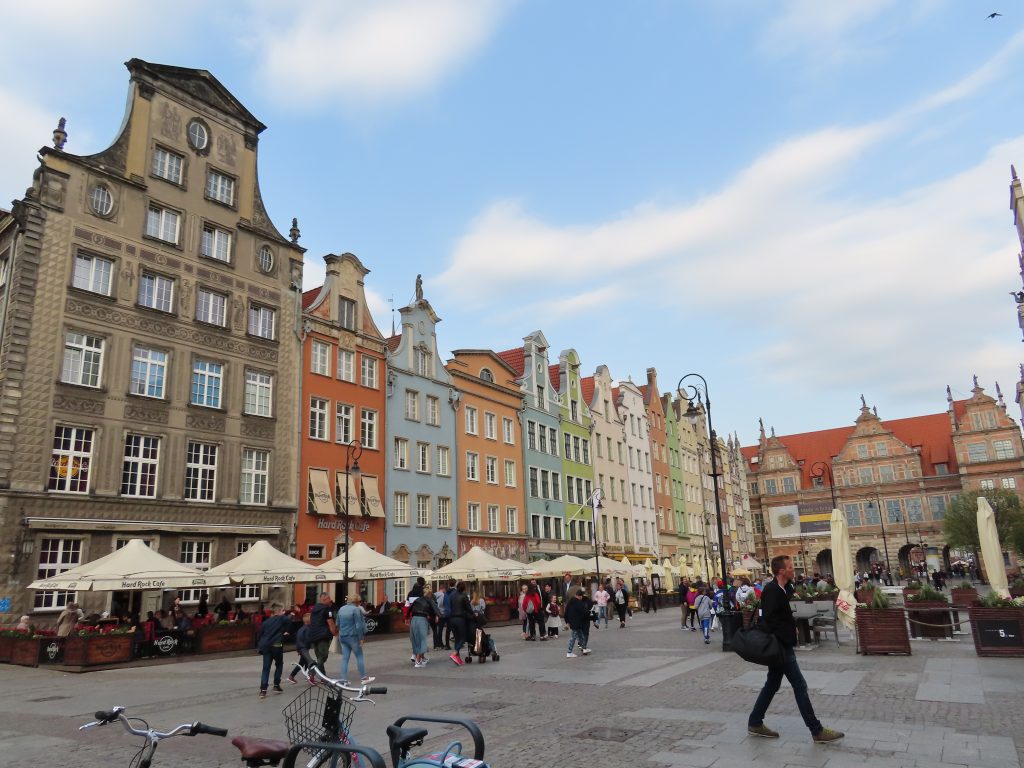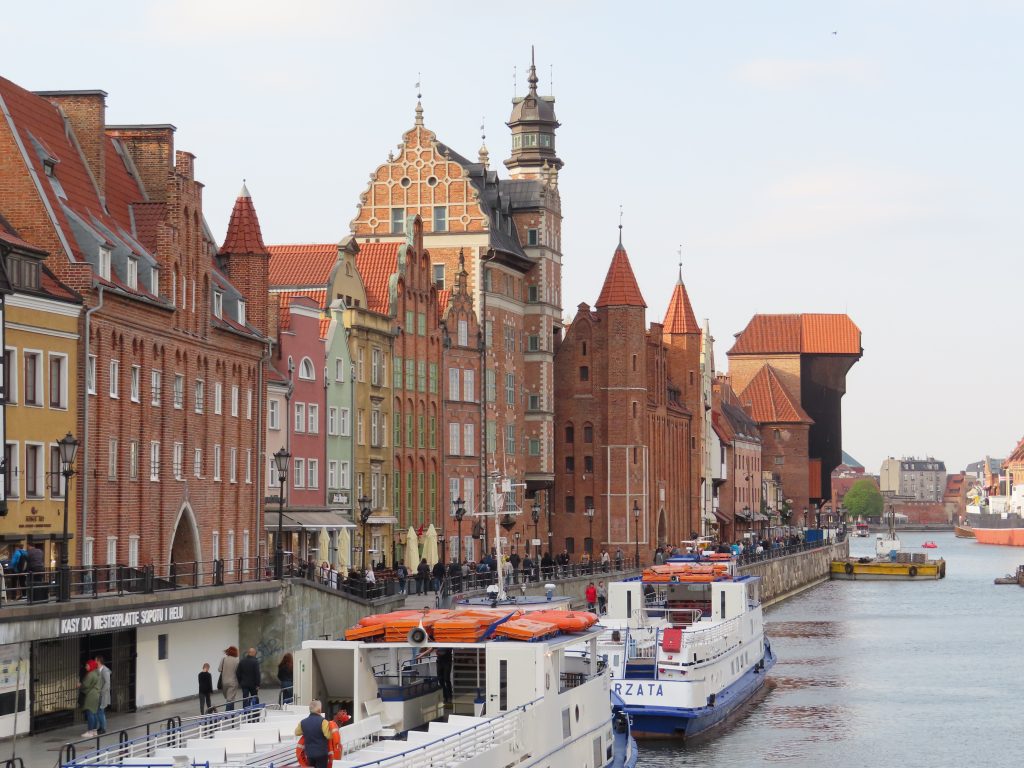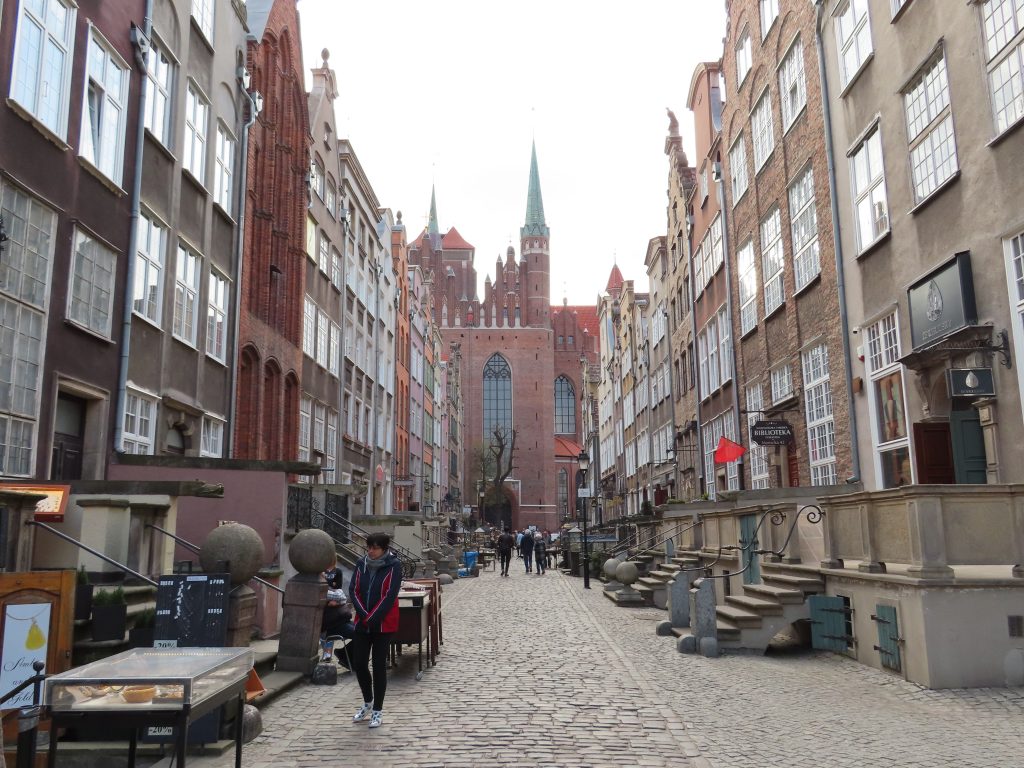 Solidarity
After my walking tour I went to the shipyards, where there are all kinds of memorials and monuments to the Solidarity movement and to laborers who were killed by the government. Also there is another candidate for best non-art museum. It is the European Solidarity Center, and it tells the story of what happened at the shipyards from 1970 through the fall of Communism. The way the information is presented is truly inspired, and the information is inspirational.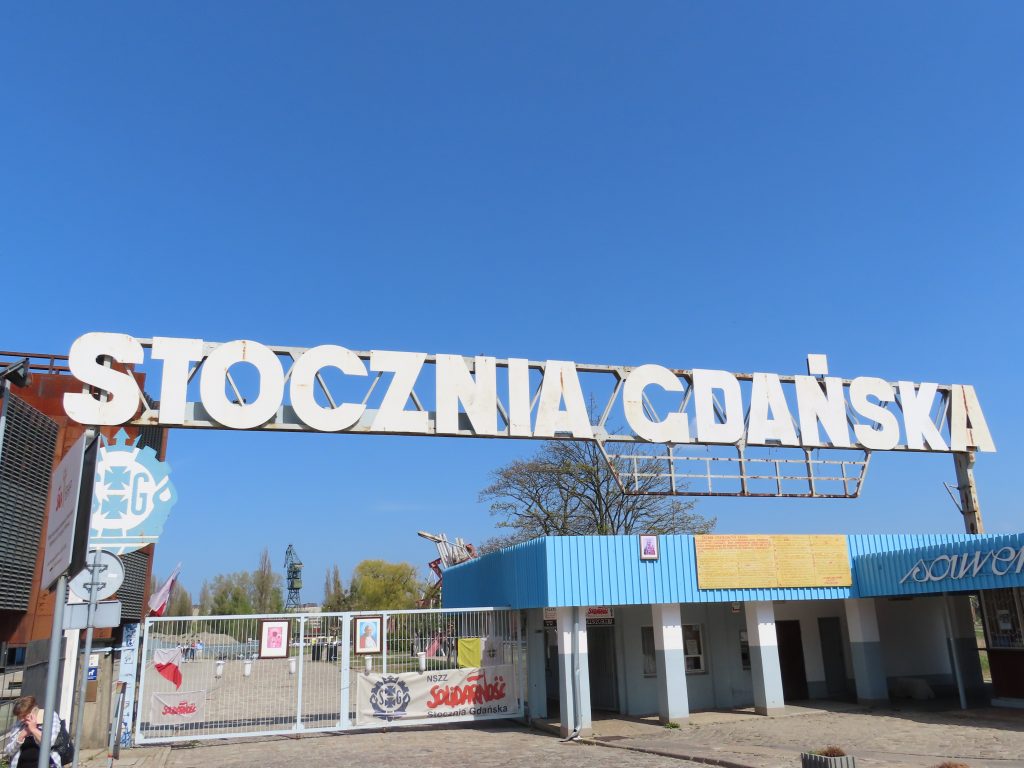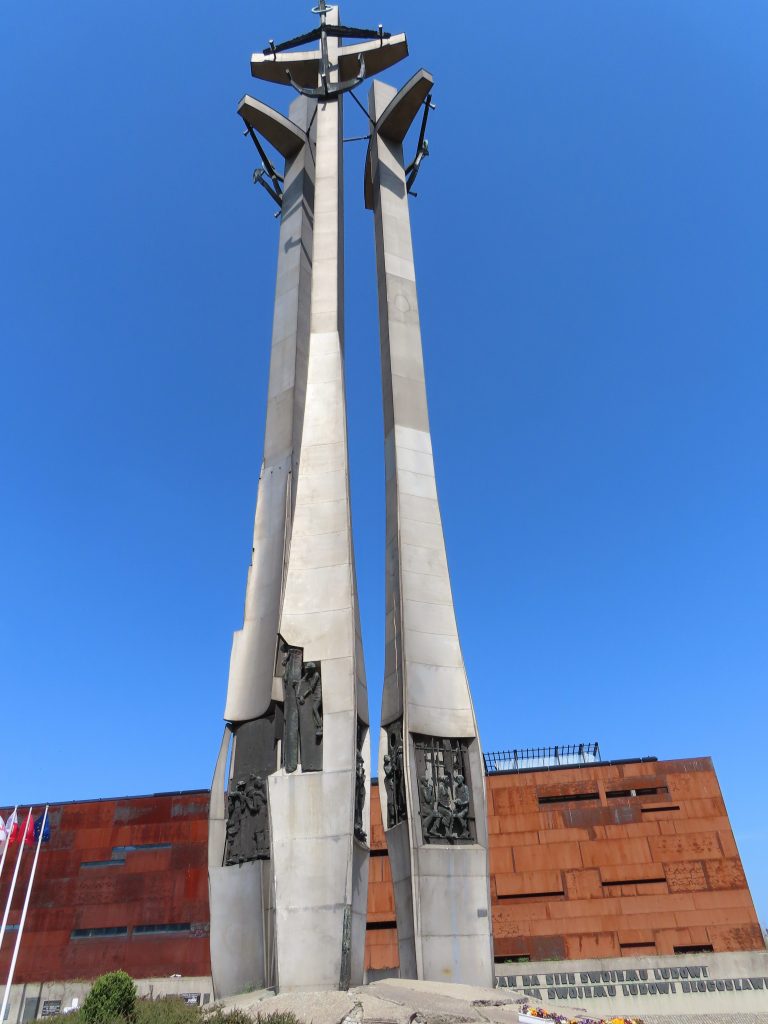 Tomorrow's my last day, and if I have the energy to get up and get out, I'm planning to go to Malbork. I'm hoping there will be plenty of beauty and history there.
Then my flight leaves at some ungodly hour on Saturday morning. My ride is scheduled to pick me up at 3:40 am. So I probably won't even go to bed tomorrow night.