This was one of those days that everyone else calls "vacation." I call it "nothing to do." But that's okay. This is a beautiful place to do nothing.
I simply wandered around most of the day. I sat and watched people. I gazed at the brilliant turquoise water. I sat at a cafe and had a cappuccino. I bought groceries and sat on my balcony and ate breakfast and lunch and dinner with that great view overlooking the town of Hvar. I took a nap in the afternoon. I read a little. I wandered some more.

I did see a few sights. There's the St. Stephen's Square at the heart of town, supposedly the biggest square in all of Dalmatia. And at the end of the square is the Cathedral of St. Stephen.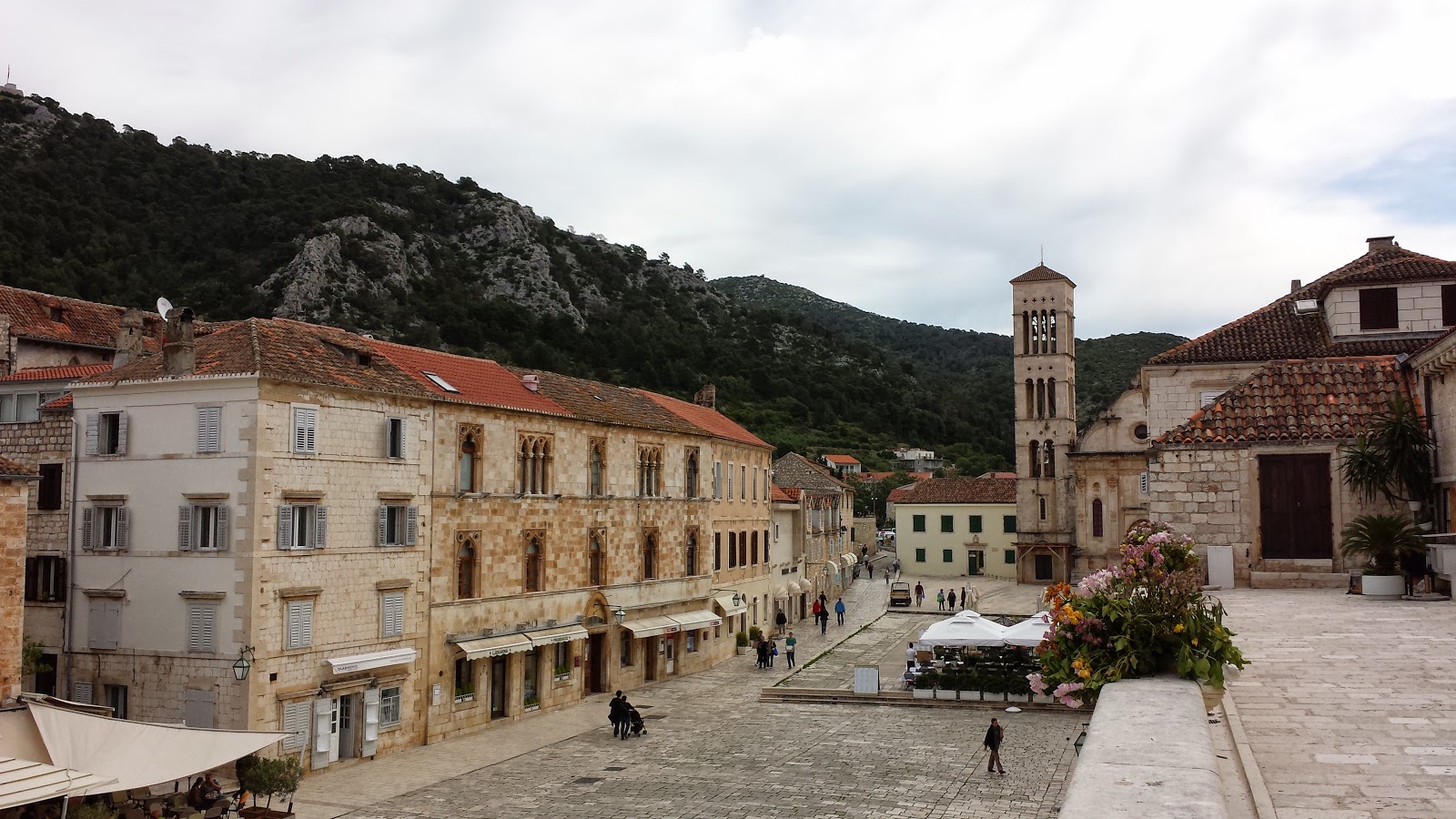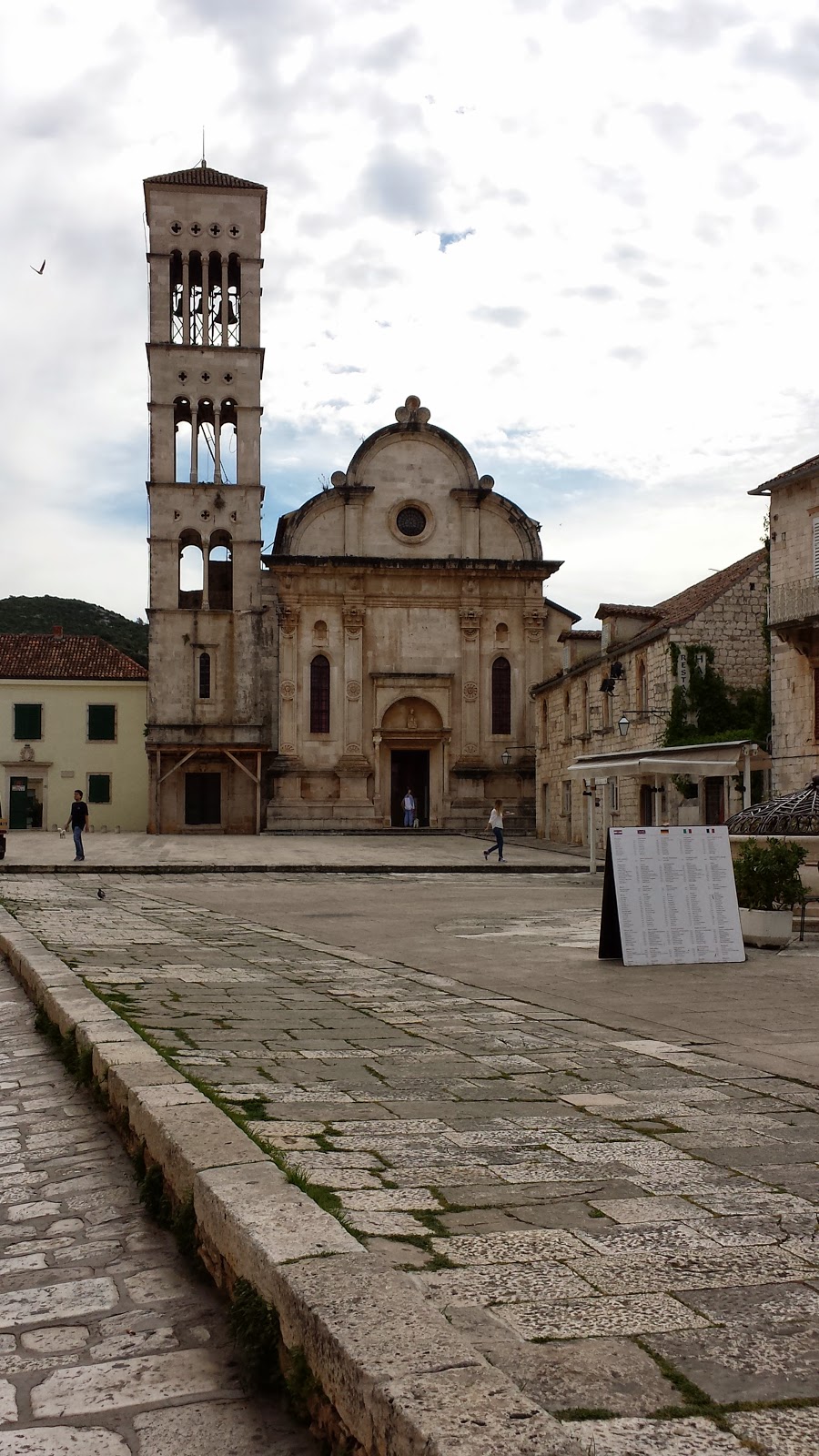 And there's a Benedictine Convent where the nuns do some exquisite lace work. I didn't bring back any souvenirs from there; the simplest and smallest were over $100, and bigger, more intricate pieces approached $1000.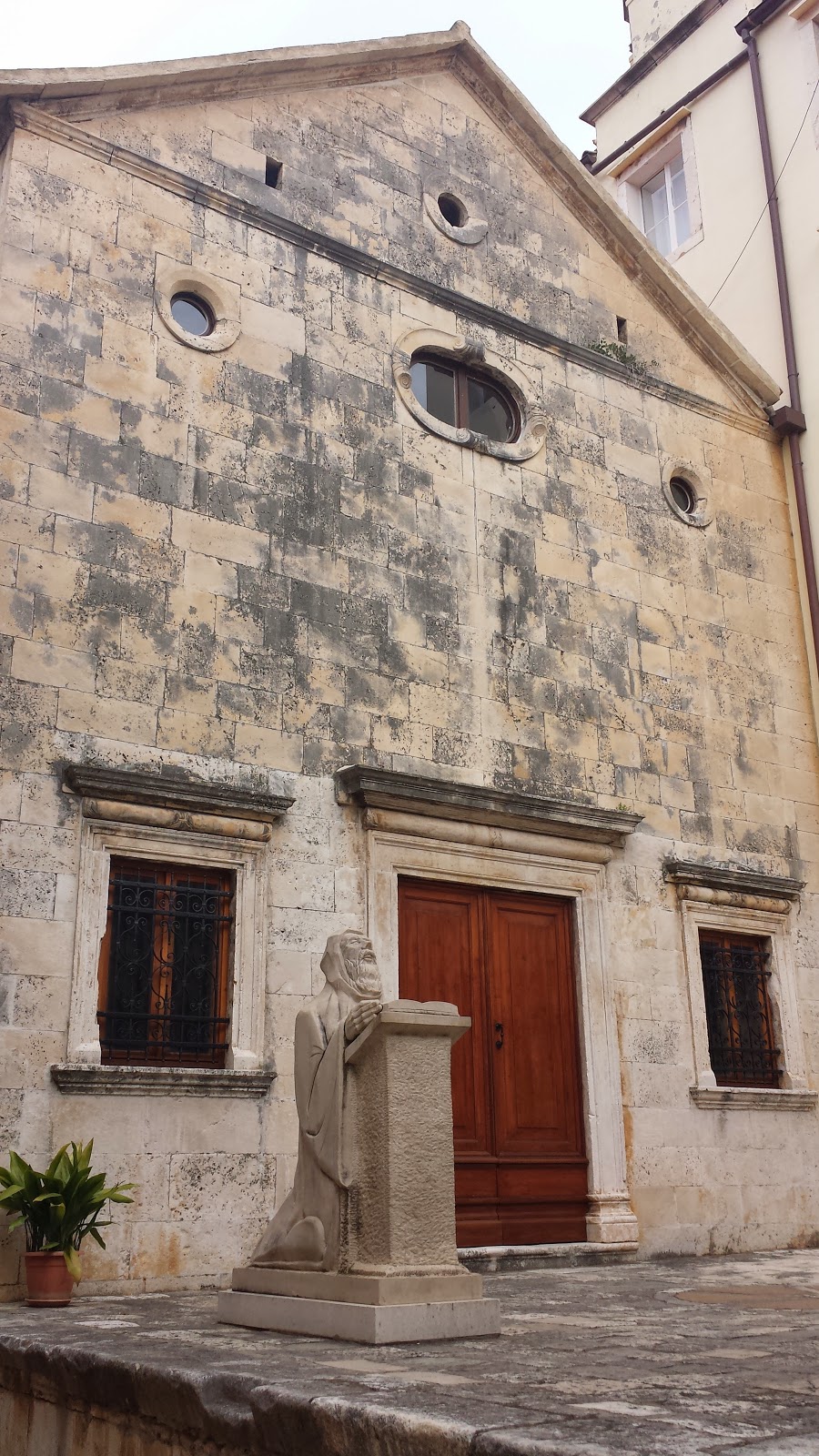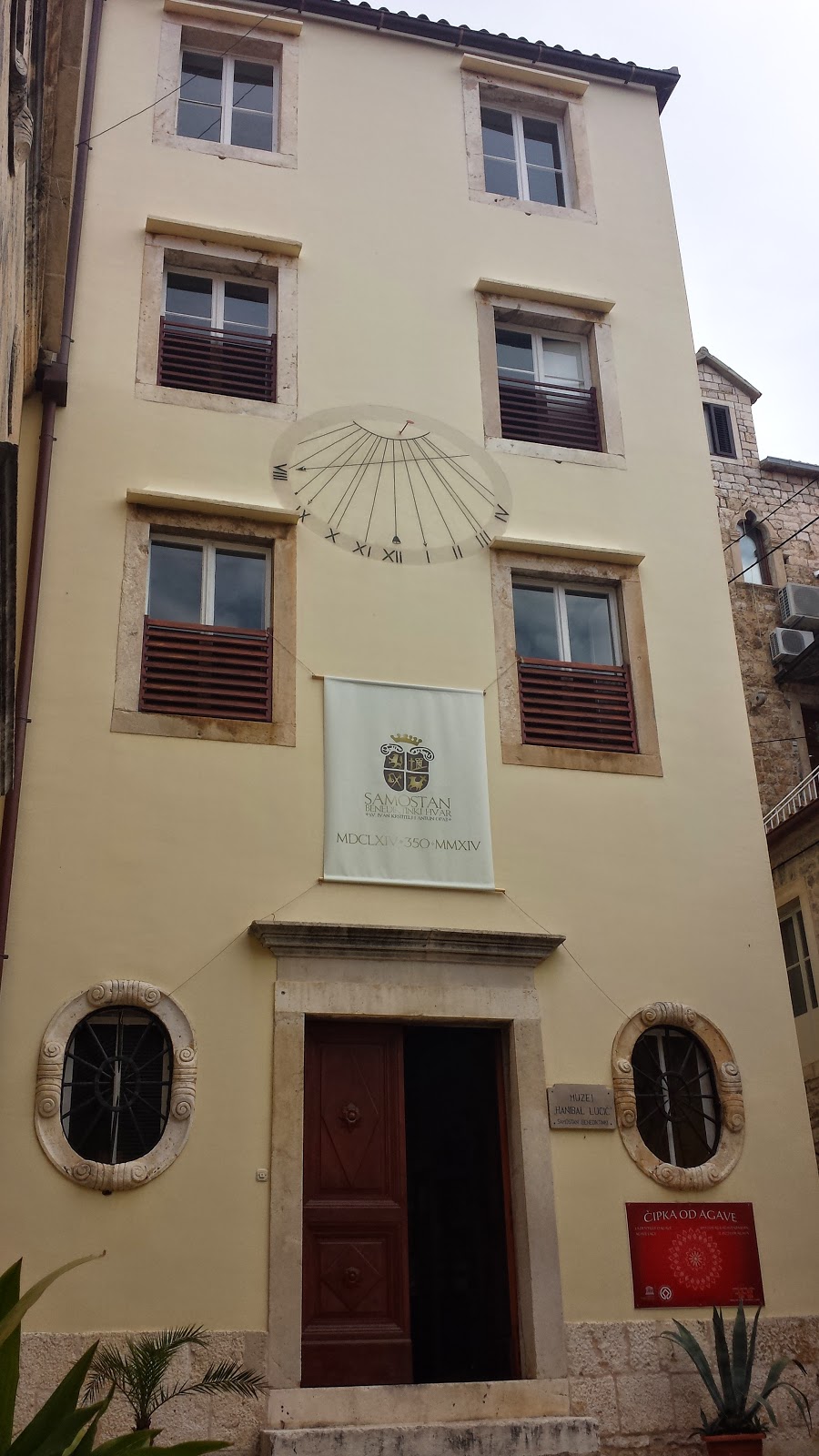 My favorite sight in town (other than the town itself) was the Franciscan Monastery. It's a serene place at the far end of the riva (the palm-tree-lined lane along the marina).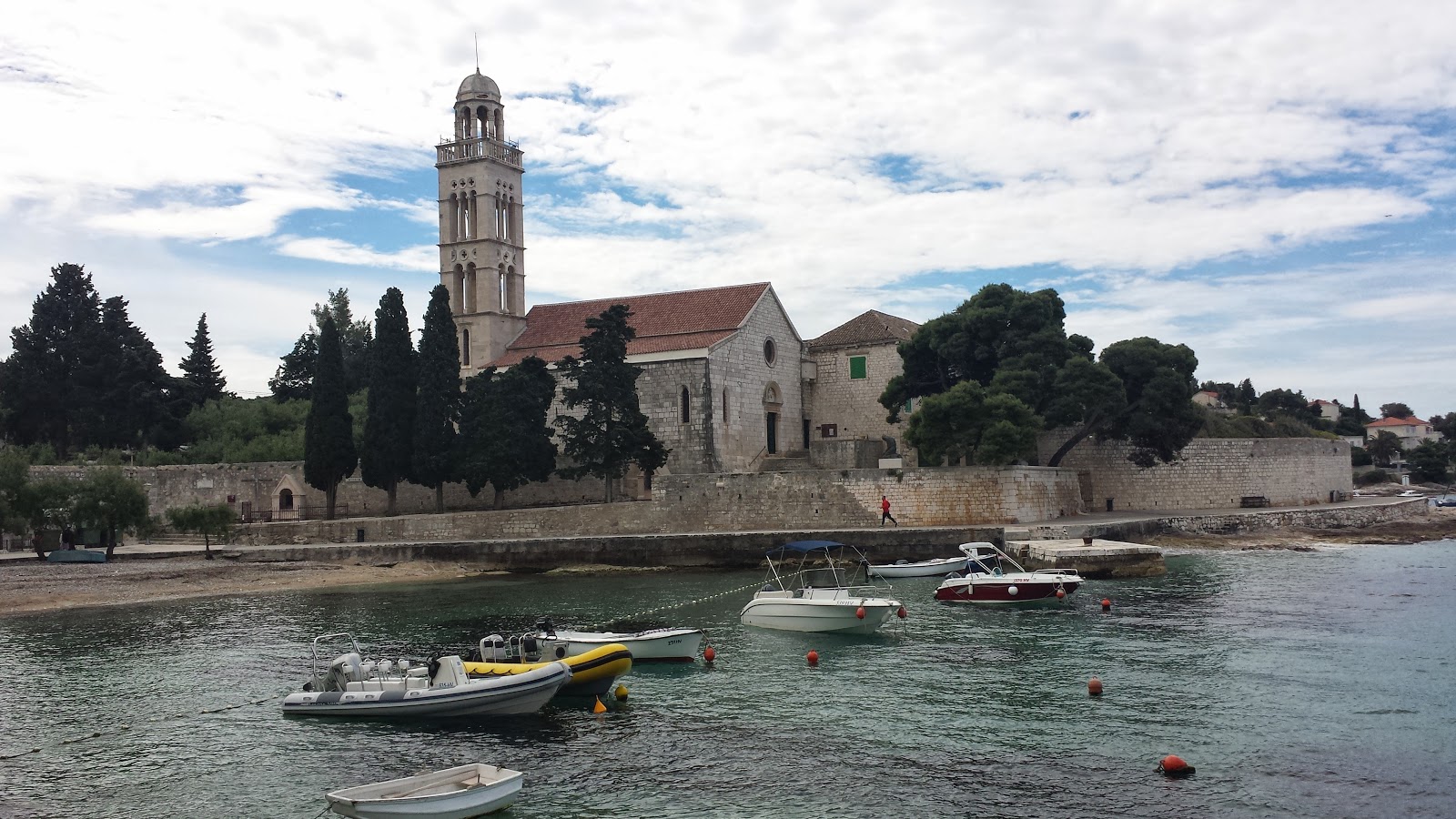 First entering a small cloister, there was a contemporary sculpture of a pieta that I admired. This wasn't a religious piece so much as it was a monument to the suffering of every mother who has lost a child.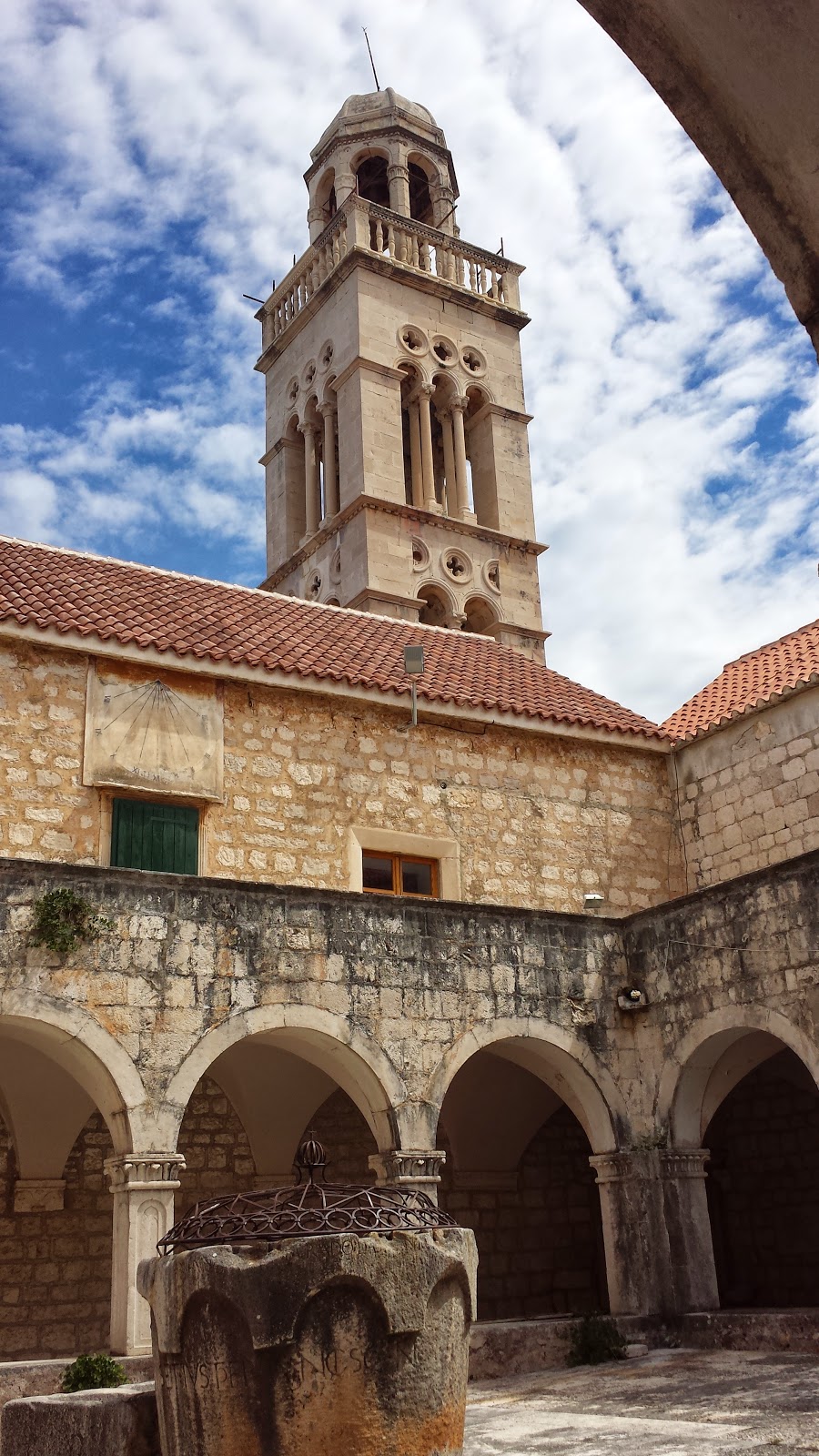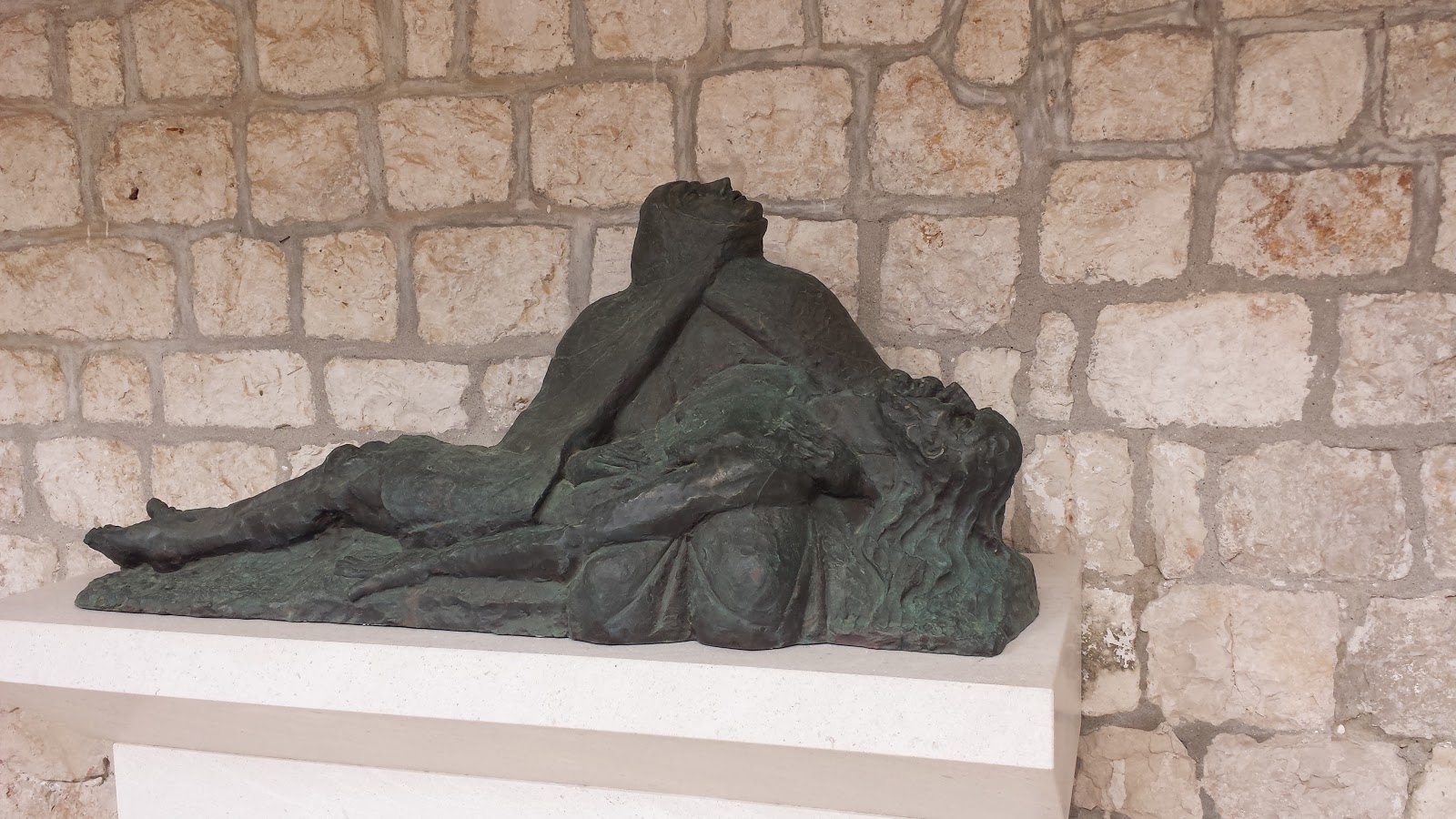 The small church connected to the monastery had some interesting art.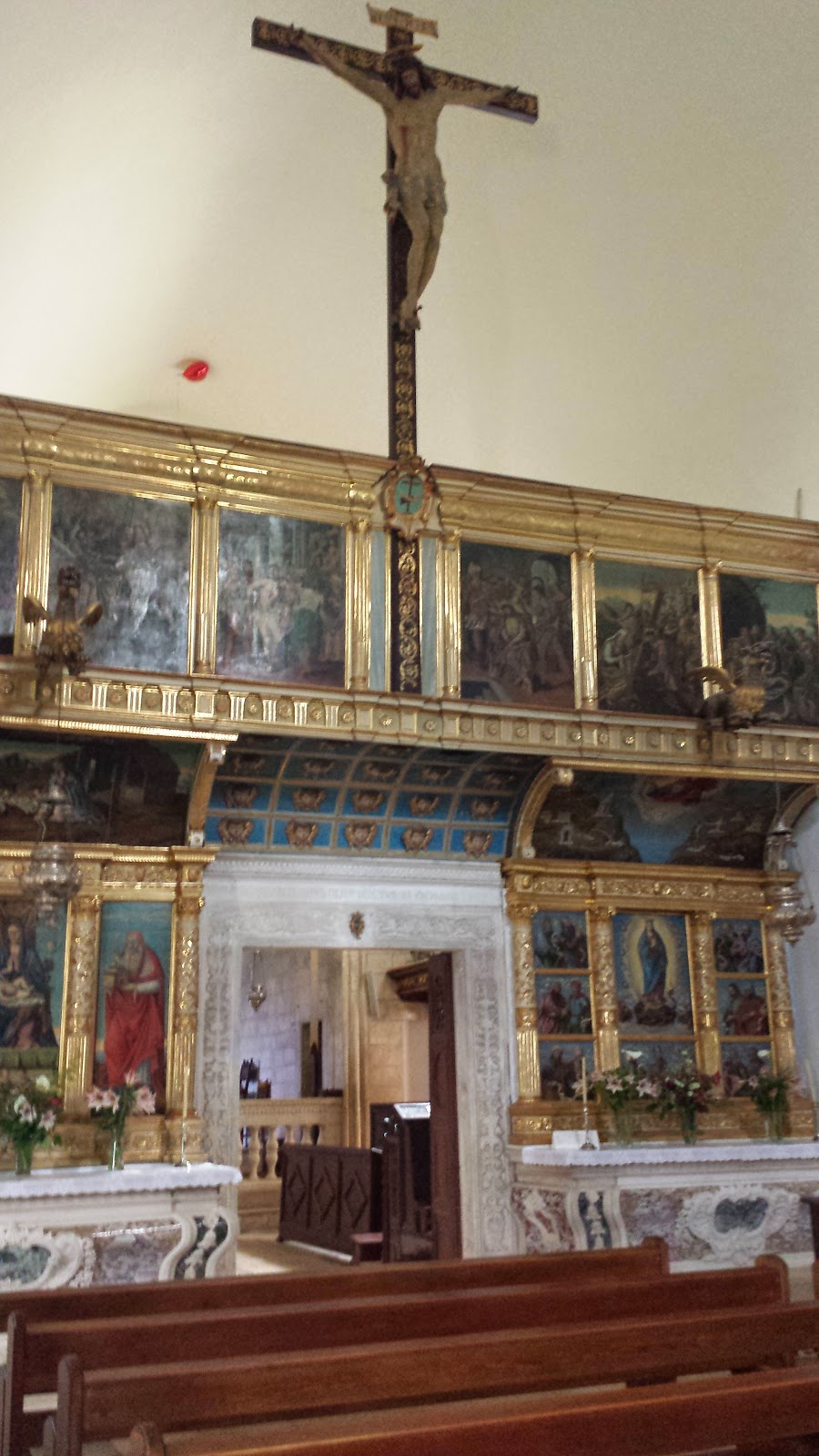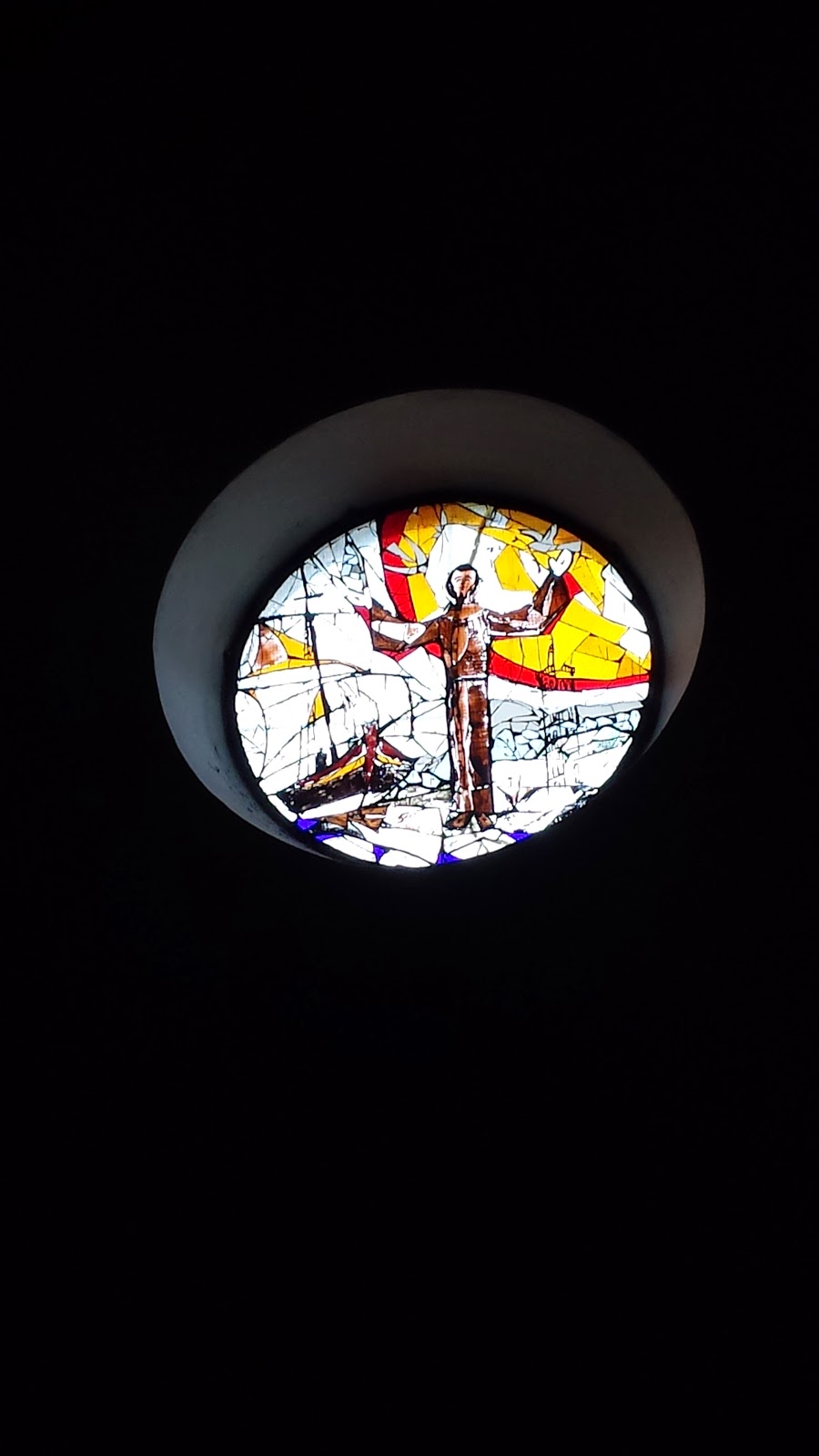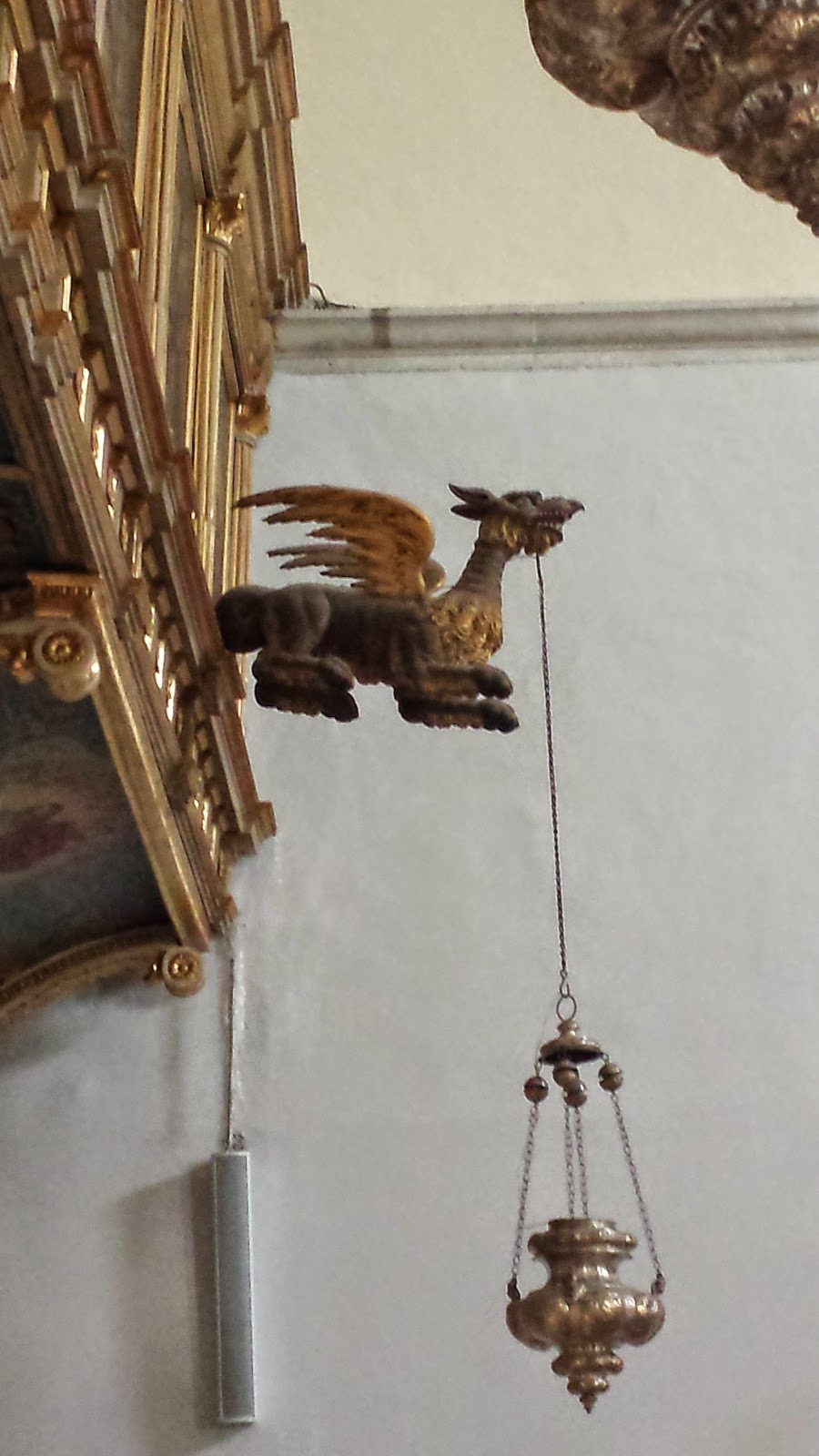 And there is a small museum whose focal point is a large canvas of the last supper, as well as some medieval, renaissance, and more contemporary works from Croatian artists.
I asked the woman at the reception desk about the artist who did the pieta, and she wrote his name down for me: Fra Joakim Gregov, who was born in 1952 and who resides at the monastery. And I asked about the stained glass window. Turns out the same artist did that too. (At least he did if I understood the woman correctly. She barely spoke any English.)
That's it for sightseeing today. In the afternoon I rented a scooter, which I have for 24 hours. I took it out for a short ride and enjoyed some great views. It took me two loops around town to figure out how to get back to the apartment where I'm staying. The first time I passed it by, and it's a one-way street, so I had to go all the way around again.
Tomorrow I'll start early and explore more of the island on my little scooter. Then at 5:00 I catch the ferry to Korčula. I have two nights there as well, but my departure for Dubrovnik is sometime Thursday morning, so I really only have one full day there. Which might be enough.
One of the pitfalls of traveling alone is that if I'm not busy, loneliness can settle in. That's especially true hanging around in a resort community, where couples and groups of friends are all having a great time. I do like being on my own, but I have to work extra hard to stave off the loneliness.
If you're reading this and care to do your part, drop me a line (Facebook or email, or a comment here). It's a good antidote to be in a far off place and hear from the folks back home.
Cheers!