I have reversed myself and decided to go ahead and book my lodging for the days I was going to play it by ear.
There is something kind of thrilling about the spontaneity of not deciding where to stay until I get there, but weighing that against not having anywhere decent to stay, or being forced to stay somewhere inconvenient, planning ahead has won the day.
So here are the remaining places I've booked.

Taos, New Mexico
I've decided on one night in Taos, home of the seventh-highest bridge in the United States, and I found this place on airbnb.com. It's a small studio home attached to the main house.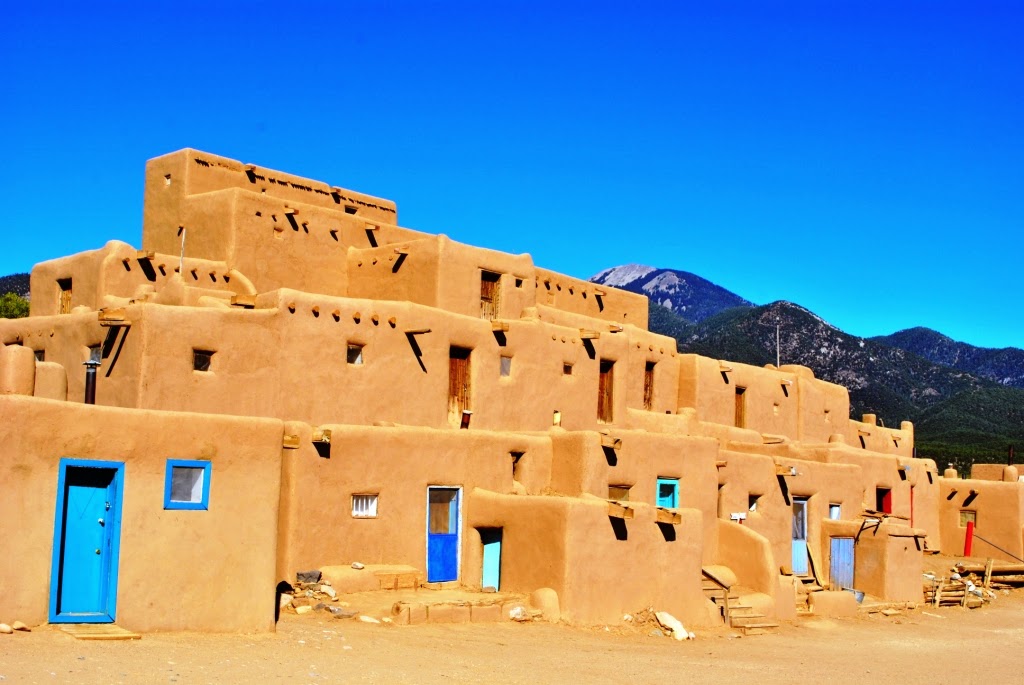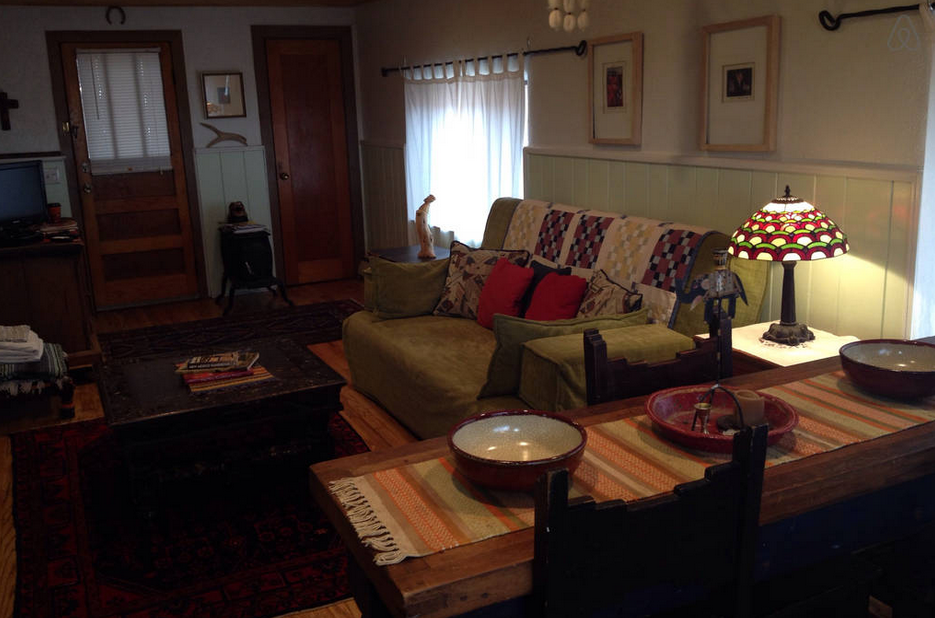 It's within walking distance of all the sights in the Taos Historic District, so it should be a convenient and comfortable place to stay.
Durango, Colorado
After talking with my boss, who has spent some time in southwestern Colorado, I settled on Durango as my three-night basecamp. It's about 35 miles east of the entrance to Mesa Verde, and I can take a day to just relax in town and maybe enjoy some nearby sights.
Durango is one of the larger towns I'll be visiting, so there are a lot of options for lodging. I almost booked a room at the Strater Hotel, an old, historic hotel in the heart of Durango. But I did some more research and came across The Adobe Inn, which is about one-third the price, and located a bit north of downtown.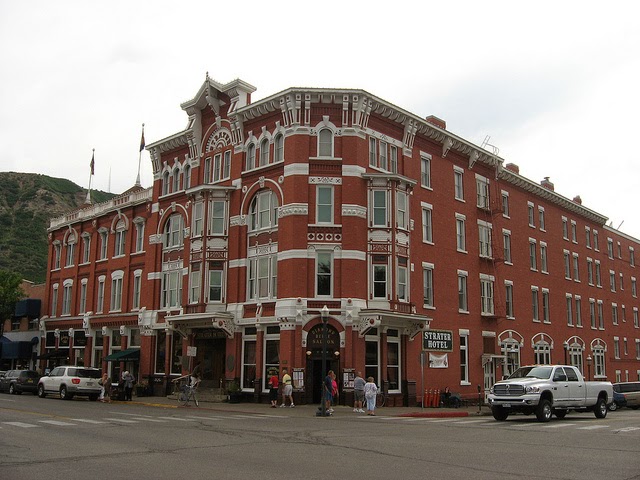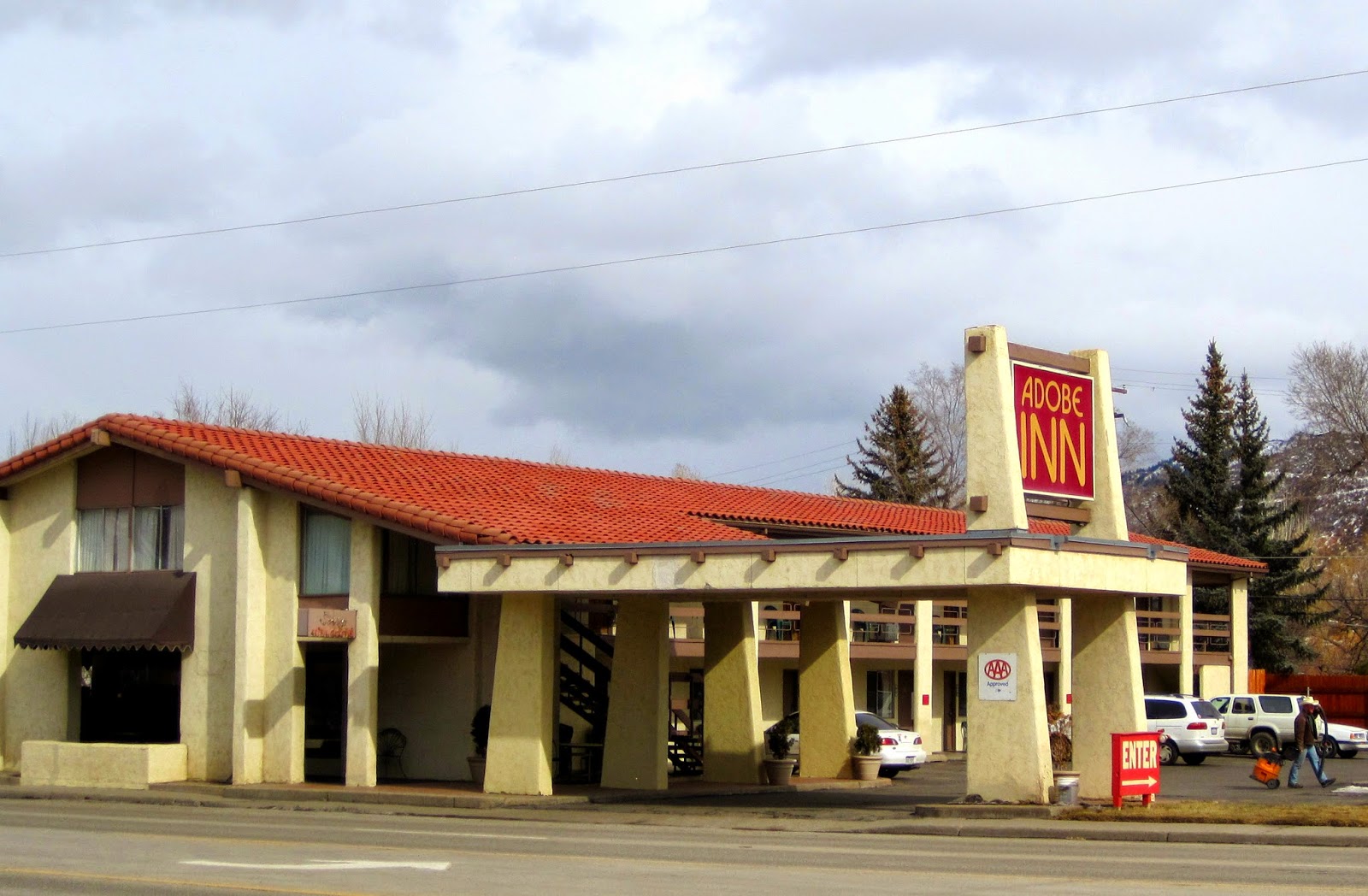 How bad could it be? Well, I did some more research, and found some reviews on TripAdvisor (note that the photo on the TripAdvisor page isn't of the motel, though it does come from the motel's web site), including this one from last week:
No internet! Seriously no internet at all. The broken heater had it's face off and just laying on the floor and was stuck permanently on 80 degrees. Who sleeps at 80?! Key would not work. He gave us the master key which means we could go in any room! By morning he put the master key lock back on we had absolutely no access to our room. Pillows were at least 20 yrs old. Sheets itched from not being rinsed. Shower had dark black pubes on the wall! Towels had black smudges and were not washed.Toilet had poop in it.Thin walls. Negotiated price&we arrived the price was even cheaper on the sign.
And this one from last July:
This hotel is terrible. Room not only outdated but totally nasty. I could have overlooked if clean, but it was not. The red carpet was horribly stained and gross. There were chips on the floor around the bed and the sheets were questionable. Had we not driven 15 hours and gotten there at 11 pm, and had other option as to place to stay, definitely would not have stayed. Had to try and not think about it. No amenities — no coffee maker in rooms (and office doesn't open til 7:00) no hair dryer, no iron, breakfast advertised from 7 to 10 consists of packaged cinnamon rolls, ice machine empty. Would not stay again. Will pay twice the cost to stay in a decent place.
Every hotel gets its share of bad reviews, but here's the overall breakdown for Adobe Inn: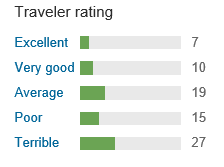 Since I'm staying for three nights, the Strater Hotel it is. Here's their review breakdown: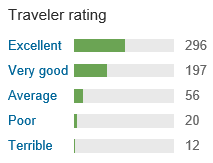 'Nuf said.
Mexican Hat, Utah
I wanted to break up the long drive from Durango to the lodge where I'm staying at the Grand Canyon North Rim. I decided to stay somewhere in Monument Valley, and discovered that all the nice lodges are horrifically expensive (upwards of $200 a night) or fully booked. Since it's just a stopover for a night's sleep before hitting the road, I found a place in Mexican Hat, Utah (population 31) that seems to have some character.
From their web site (which is one of the worst motel web sites I've ever seen, and also one of my favorites):
The Mueller's (Bobby, Jay Dee and Joy )came to Mexican Hat in July of 1979 as a traveling Band working the southwest nite clubs and liked the area so much that with hard work and sweat, they managed to buy the old TOP O HAT bar (Water Hole #1) and convert it to a Bed and Breakfast looking place. However, we don't do breakfast as there are two other places which provide breakfast. Our specialty is Rib eye Steak Dinner. 18oz. cooked on an open fire (cedar wood) and served in an Old Cowboy style.
And some decent reviews: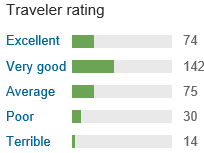 The drive direct from Durango to Mexican Hat is only about 150 miles, so I might use that day to explore some other spots in southwestern Colorado. Here's the route I'm thinking of taking: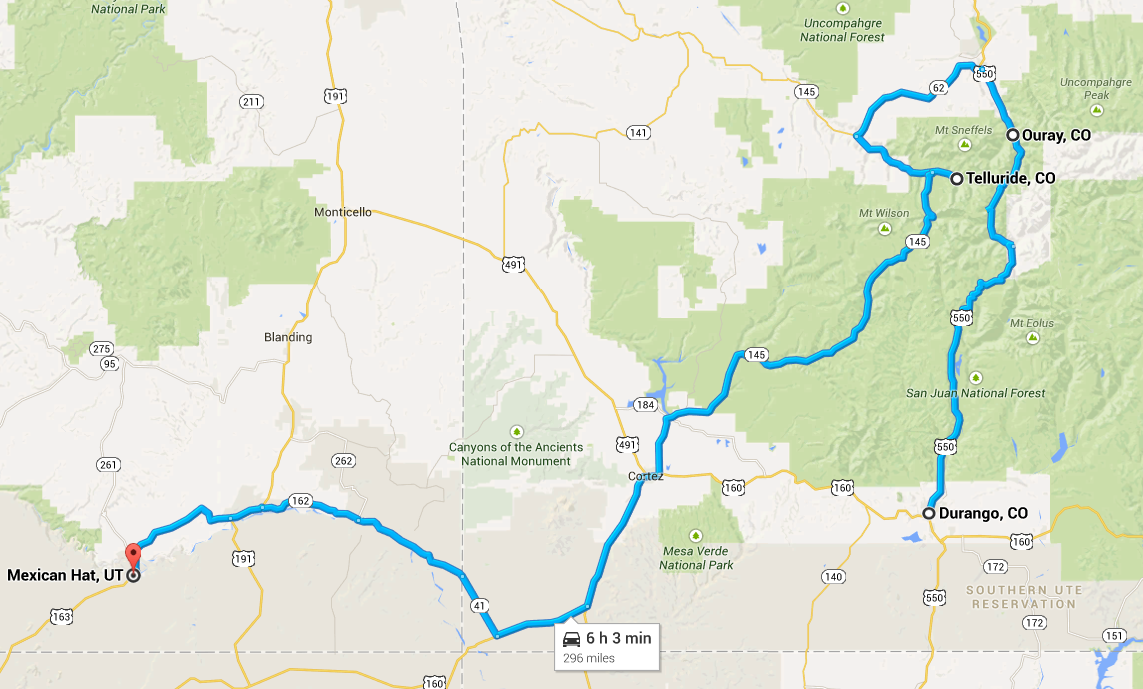 After six hours of driving plus time to explore Ouray and Telluride, I'll be ready for a great Rib Eye steak dinner served in an old cowboy style!
St. George, Utah
I plan to spend the last full day of my trip at Zion National Park, and the next day my flight home leaves from Las Vegas at 6:15 p.m. I was trying to decide where to spend my last night, and I settled on St. George, the seventh largest city in Utah (the 33rd most populous state). Not that I expect to spend much time there, but it's less than an hour from the national park, and I expect to be tired and not wanting to drive far.
I found a room on airbnb.com that feels like a good fit.
This cute, cozy private room and bath in downtown St. George is close to Dixie State University and walking distance to Harmon's neighborhood grocery store. Queen sized bed, night stands and dresser. LGBT Friendly.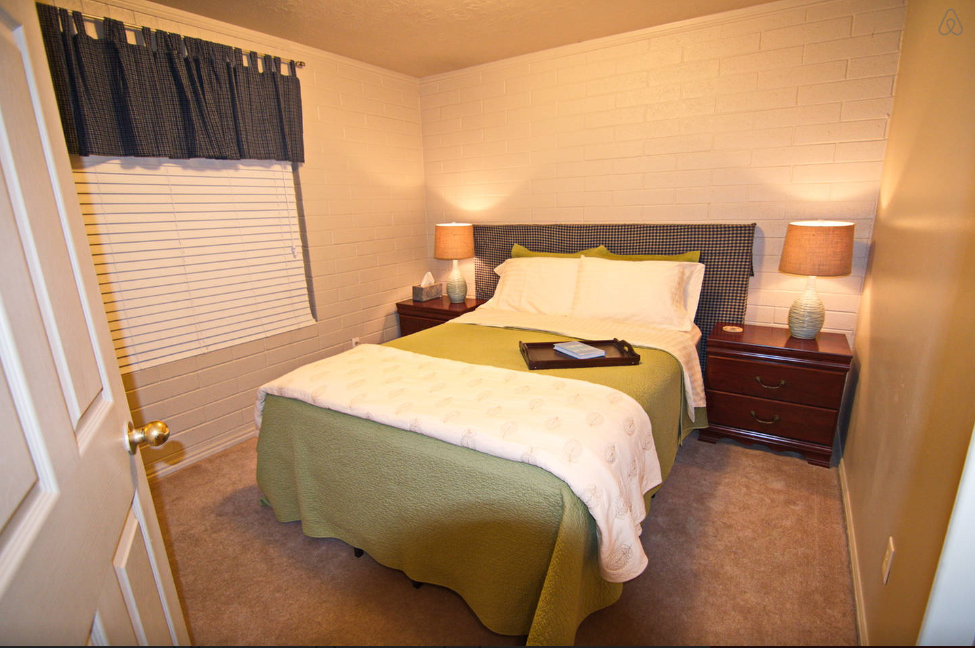 When I submitted my request for booking on airbnb, I said I might be sweaty and dusty after a long day in Zion, but I promise I clean up well. And she accepted my booking. So that's it.