I love the idea of rolling into some new town at the end of a day of driving around sightseeing, and finding some quaint, charming inn or some cheesy, retro motor lodge or a unique, classic, old hotel and deciding spontaneously where to spend the night.
But I also love the idea of having a place to spend the night when everything is booked. And I love the idea of not setting for a cookie-cutter motel chain because I can't find anything that I feel comfortable checking into sight unseen. There are advantages to living in the information age. I can research all the options in each location and make a smart decision, and I'll end up having someplace to look forward to settling in for a day or two.

So for my upcoming Southwest Roadtrip, I'm compromising. I'm booking about half the nights in advance, and I'm going to wing it for the rest.
Here's where I'm staying.
Grand Canyon South Rim
There are a few options for where to stay for a visit to the South Rim. There are several lodges within the National Park, but they are completely booked, so I didn't get that choice. There's the town of Tusayan, located about five miles outside the park entrance. There's Williams, about an hour south. And then there's always the option of staying further away. Some people visit the Grand Canyon as a day trip from Las Vegas (a 15 hour day, well over half of which is spent on the bus), Flagstaff (about 90 miles away), or even Phoenix (4 hours away) and other nearby places.
Tusayan looks like a bustling tourist town filled with hotels and motels, fast food and high-end restaurants, and other typical tourist services. There is a free shuttle that picks visitors up at various locations around town and connects with the visitor center. It just makes a lot of sense to me to stay close by, even if the town is not itself a worthwhile destination.
There were a number of choices for where to stay in Tusayan. There's a Holiday Inn Express, a Best Western, and a few others that all look nondescript. I decided to go with Red Feather Lodge, because any lodge with a sign like that has to be awesome, and because it's been owned and run by the same family since 1964.
Sedona
I've decided to stay in Sedona instead of Flagstaff. When I leave Tusayan, I'll probably stop in Flagstaff and see whatever there is to see there, or in the vicinity. Then later in the day I'll head to Sedona, and to this place I found on Airbnb.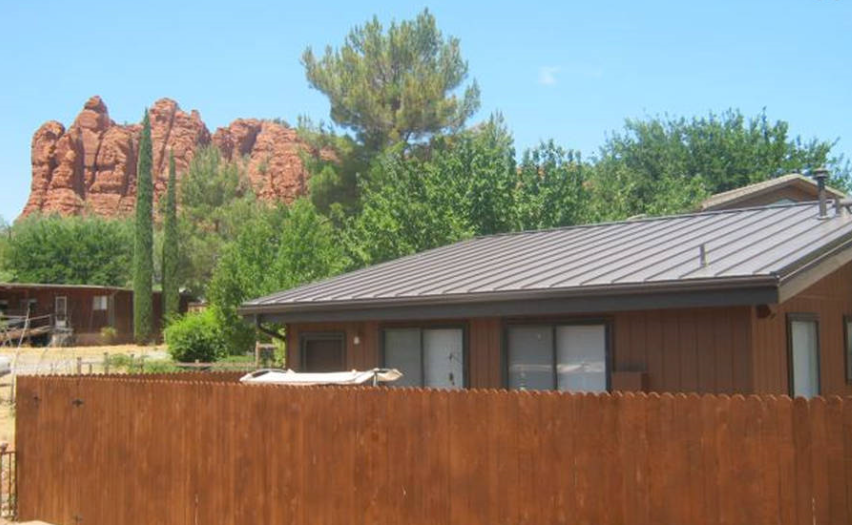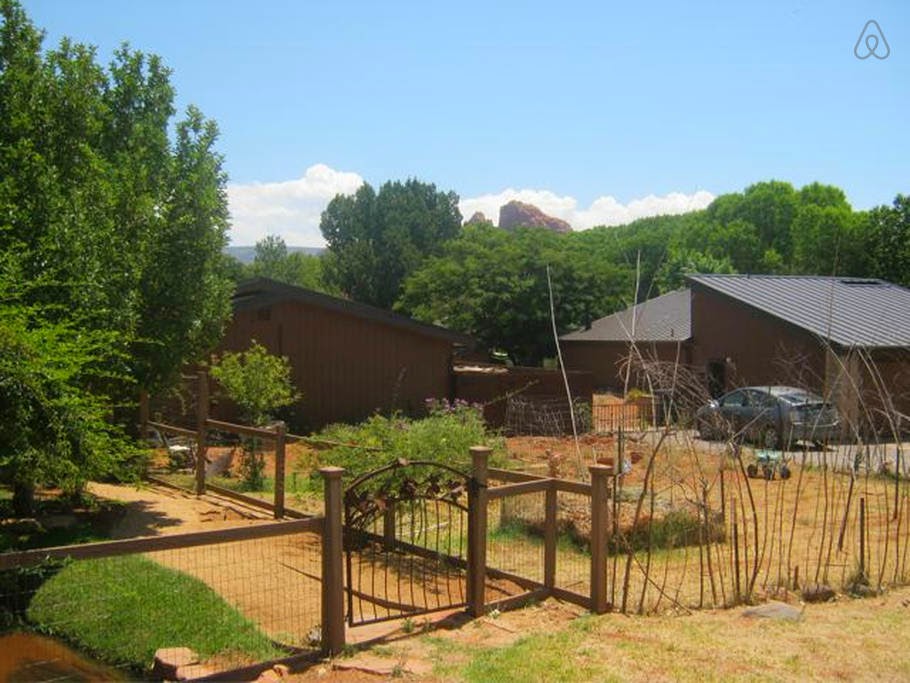 Here's what the hosts say about it:
Stroll down to the creek's edge — this is PRIVATE creek access for just our community of a few homes — you won't be running into hoards of tourists near the water here! …

The cottage is surrounded by red rock and pastoral views. Located outside city limits, and yet only 10 minutes to town where you'll find shopping, art galleries, theaters and events.…

This stand-alone cottage is in the Cathedral Rock vortex and very quiet and private. NO TV, no phone, nothing but the INTERNET to distract you from all the hiking, biking, fishing, and meditating you want to do. Good spot for writers, artist, photographers, hikers and those on a spiritual vision quest.

This is a great spot on Disney Lane — within the historic Red Rock Loop Rd/ Cathedral Valley area with MANY neighborhood trails — and just a short walk to the creek. Conveniently located between Crescent Moon and Red Rock State Parks, there's much to see and do here.

The water in the cottage is from a natural spring well 450 ft below the ground — no chlorine or fluoride added — just fresh pure, clean water. An irrigation ditch from the creek also runs through the neighborhood and is on the north side of the cottage. The sound of the water from creek and ditch is soothing and restful.…

Please keep in mind that this is a RURAL area and there's a great deal of wildlife in the area — deer, coyotes, javelina and great blue herons frequent our neighborhood. It's very quiet.
I've already fallen in love with this place!
Santa Fe
I found this place on Airbnb, but it's actually an inn.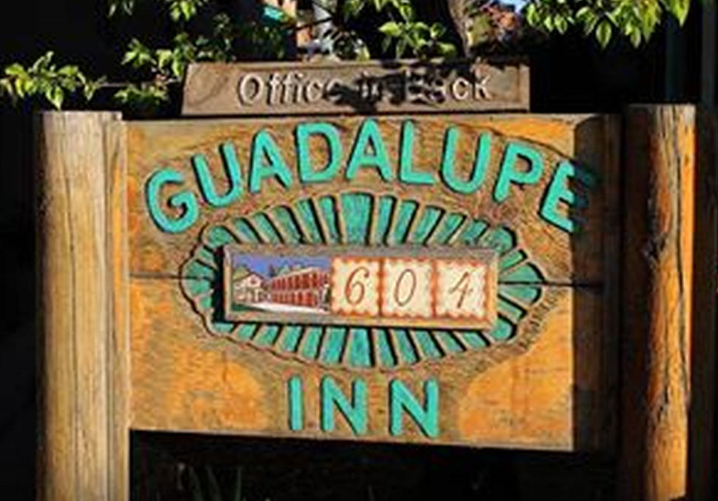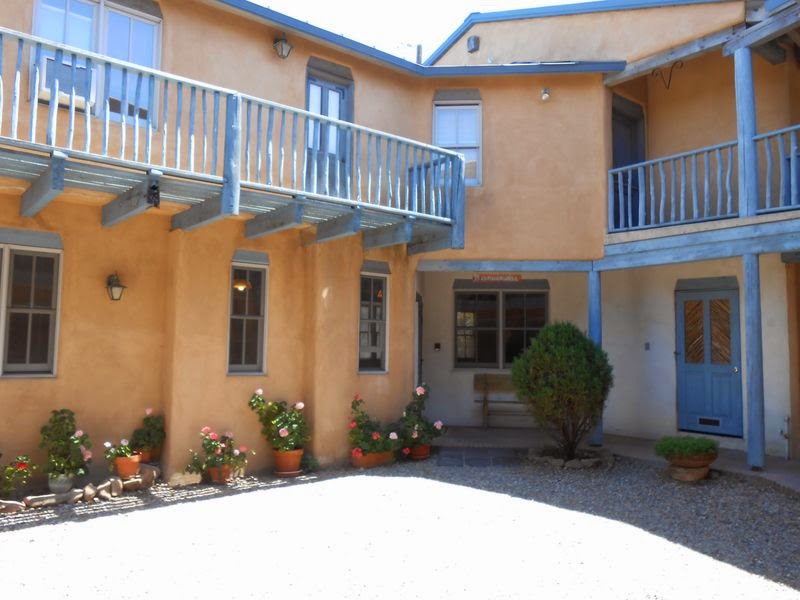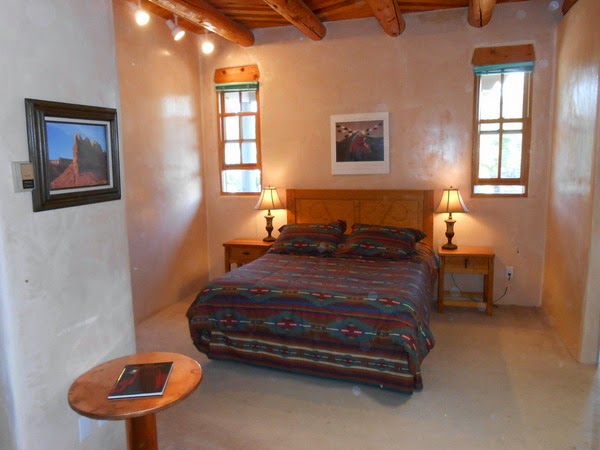 It's located in the heart of Santa Fe, and according to the website, it was converted into a twelve-room inn by the current owners, whose great-grandmother bought the building in 1863. I know I will enjoy Santa Fe much more staying here than I would if I were in some chain hotel.
Grand Canyon North Rim
The North Rim provides far fewer lodging options. It also gets much less tourist traffic than the south rim, which is one of the reasons I am looking forward to going there.
There's just one lodge inside the National Park at the North Rim, and it is already booked on the dates I'll be there. The next closest option is Kaibab Lodge. It's five miles from the park entrance, 18 miles from the North Rim. There's a (not free) shuttle to the park, and they also offer guided ATV tours.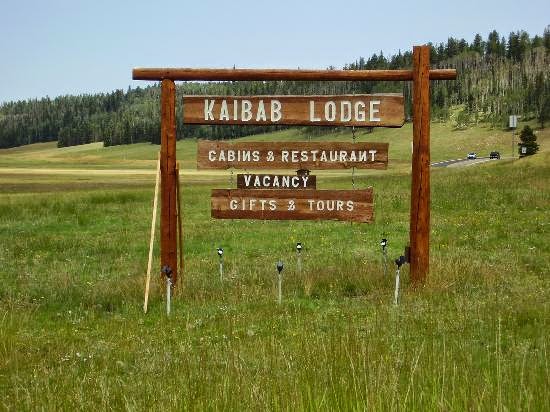 I decided to go really spartan here and reserved a tiny "hiker's special" room in a cabin. Since I refuse to sleep outdoors, this is about as rustic as it gets for me.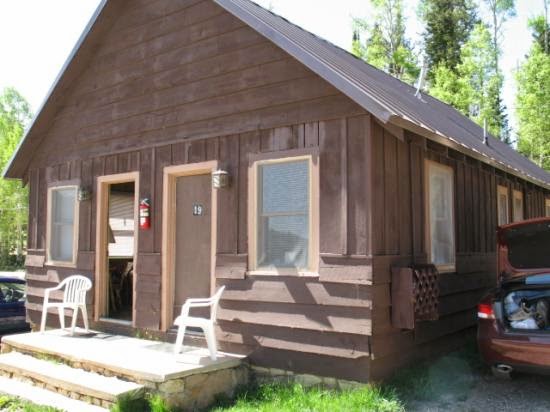 But there's a lodge with what appears to be a nice restaurant and lounge for hanging out, so I think it will be a very pleasant getaway for two nights.
Zion National Park
I decided on a bit of a splurge for my visit to Zion National Park, and I'm going to stay at Zion Lodge, within the park.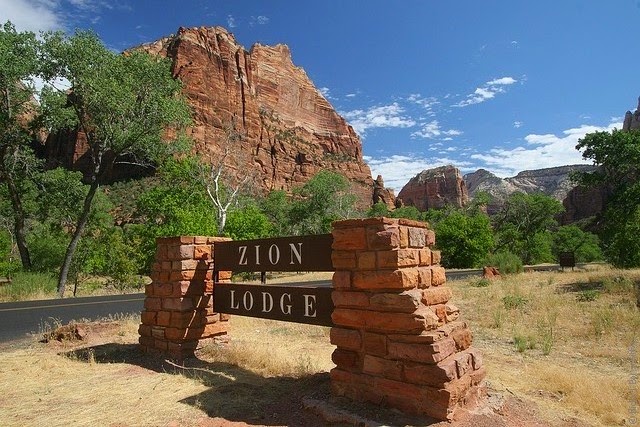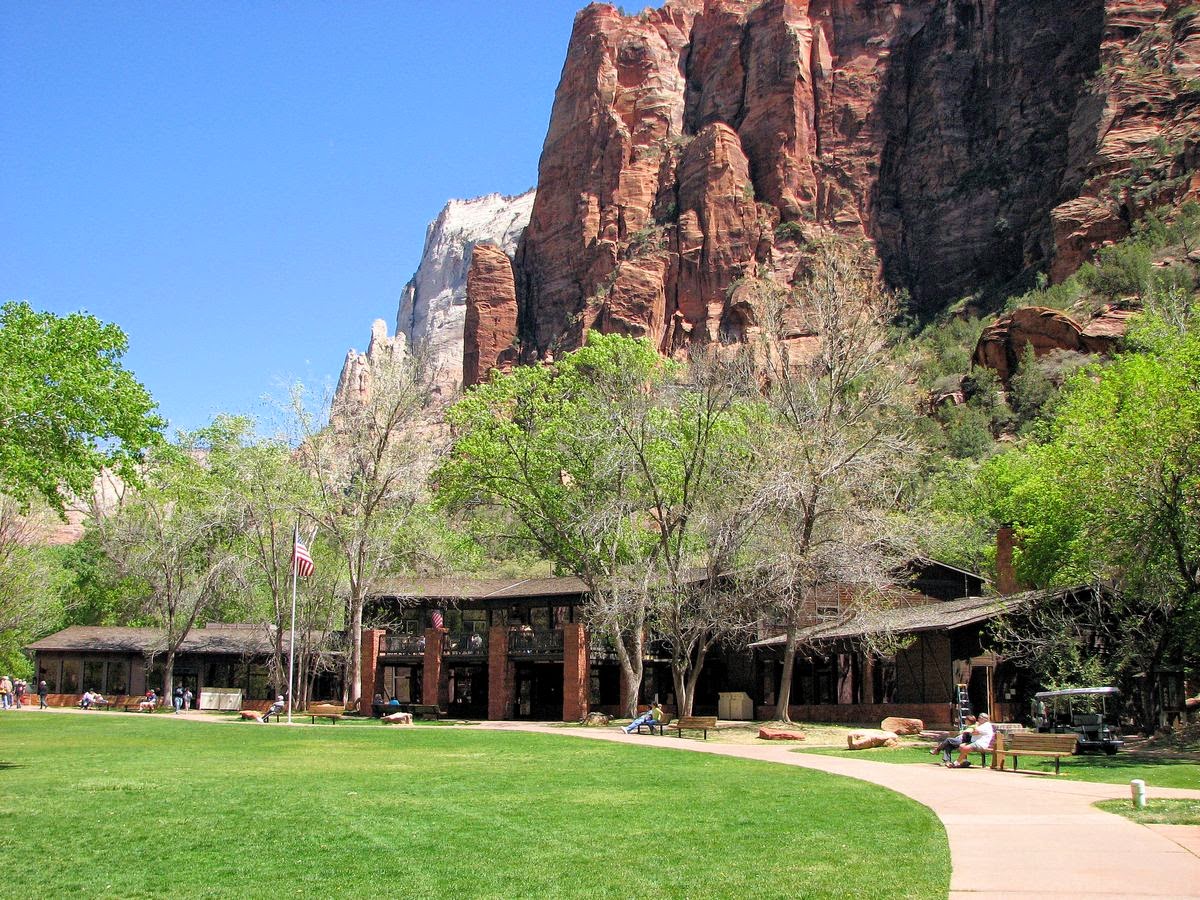 I'll only be there for one night, and I think it will be worth it to maximize my time in the park.
Elsewhere
So my advance reservations cover nine of the fifteen nights of trip. The other six I'm probably going to keep open, including the five nights after I leave Santa Fe and before I head to the North Rim, plus my last night before heading back to the airport in Las Vegas for my flight home. That'll give me some of the opportunities for spontaneity along the way.
But I won't rule out the possibility that, as the time for my trip comes closer, I will book one or two more places to stay. I've been looking at various lodges, cabins, and inns in Monument Valley, but all are fully booked or very pricey. It's possible they will have cancelations, so I might try again in a couple of months. But one way or the other, I'm going to drive south on US-163 from Utah into Arizona, where, 13 miles before reaching the state line, I will get this view out my windshield: