I will never forget the huge suitcase I brought along on my first trip to Europe, a ten-day tour in the middle of the summer to Austria, Germany, and Hungary.
Gradually in my travels I have reduced the size of my luggage, and on my four independent Europe trips (Italy in 2009, Nordic countries in 2012, Balkans in 2014, and Beltherway in 2016), I brought only carry-on luggage.

But for my trip to South American this fall, I will be traveling in various climates and terrains. I expect chilly temperatures in the mountains, warm weather in the cities, and humid tropical climates in the jungle at Iguassu Falls. I don't know how I can manage to pack everything in a carry-on. I'm particularly thinking in terms of shoes. I expect I'll want to bring several pairs; on my Europe trips, one pair has usually been adequate, occasionally two. Plus I'll be flying a lot — 12 separate flights — and the last thing I want to hassle with is navigating airports with luggage. It's just so much nicer to drop luggage off and let someone else worry about getting it on and off the plane.
I don't plan to pack heavy, but I wanted to get something larger than what I typically carry, and something durable enough to survive all those luggage handlers. I settled on the eBags Mother Lode TLS Junior 25″ Wheeled Duffel.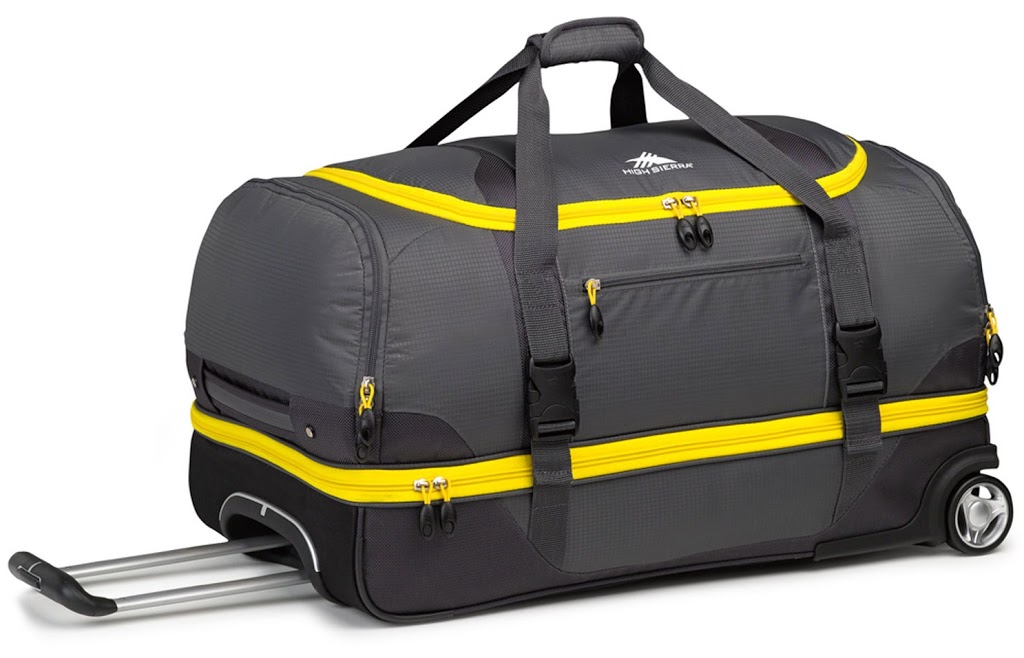 I haven't gotten it yet (it's due to arrive next week), and I'm afraid it may be too big. The capacity is 4,976 cubic inches unexpanded, or 5,881 cubic inches expanded. And it's bigger than the first one I bought and returned:
The High Sierra bag has a 4400 cubic inch capacity. I returned it because it doesn't have a foot at the bottom, and it tips over when standing on end. I decided (after reading some reviews) that was a show-stopper, not to mention the number of reviews that complained it was not very durable.
Compare that to the bag I've taken to Europe several times: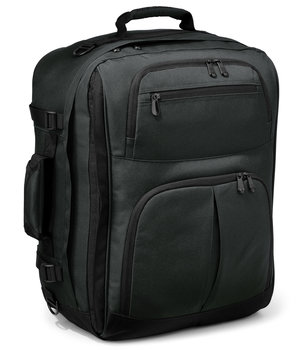 This bag (mine is orange, but they don't have that color anymore) has a capacity of 2,500 cubic inches unexpanded, 3,000 expanded. It functions as a backpack or as a standard duffel, but without wheels. It's always a struggle to squeeze everything in there, and then it's really heavy, especially by the end of the trip, when I've acquired souvenirs and brochures. But it's hard to imagine I'll really need double the capacity for this trip, so I might end up sending back the new one as well.
Stay tuned…