Say what you will about how this thing messes with nature and destroys the normal, natural flow of the Colorado River; you can't see this and not marvel at the extraordinary achievement.
But first things first. The flight was uneventful. I usually get an aisle seat, but since it was just 2 hours, I opted for a window, and I'm glad I did.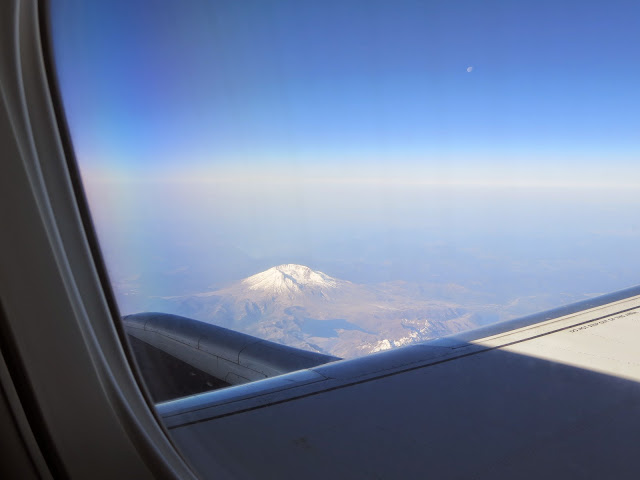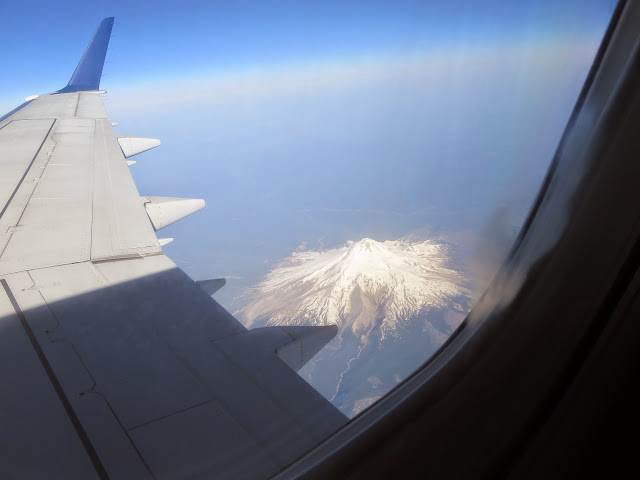 We landed at McCarran Airport at 10:17. First there's a tram to baggage claim. Then there's a fifteen minute wait to get a shuttle bus to the car rental center. And then apparently everyone reserved their cars from Dollar and Thrifty. I stood in for a full hour waiting to get my car. Then the agent, who apologized profusely for the long line, gave me a good deal on an upgrade, so I get to spend the next two weeks driving around in a Camaro convertible.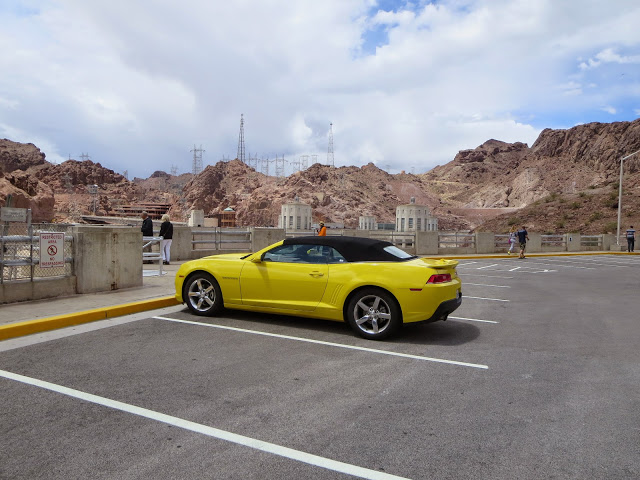 Not that putting the top down was an option today. Every time the sun came out and I was tempted, I hit rain, and then it got cold and I hit sleet, freezing rain, and snow. But when I arrived at Hoover Dam, it was warm and sunny. For a while. Then it started raining while I was eating lunch at a table outside.
I read that Lake Mead is at a record low water level, and it definitely looked lower than I would have expected.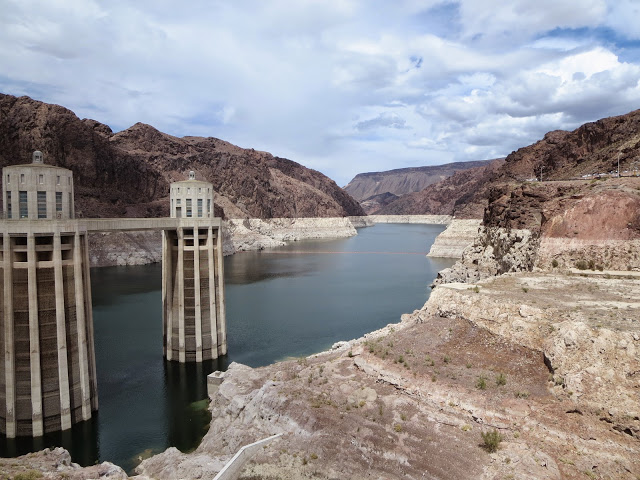 Hoover Dam was built between 1931 and 1935, in the depths of the Great Depression. Isn't it marvelous for the government to invest in infrastructure and help stimulate the economy during an economic downturn? Why do certain politicians think we should do the opposite of that?
There's also a lot of art deco design around the dam, which I enjoyed seeing.
After 2001, it was decided that a bridge was needed to bypass the dam as the primary route between Las Vegas and northwestern Arizona. That bridge was completed in 2005.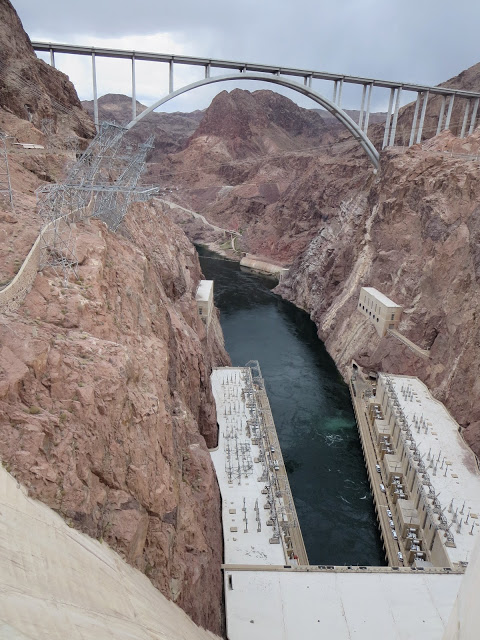 You can't see the dam while driving across the bridge, but you can walk across and see it; that's where I took the first picture in this post.
I didn't do a tour or go inside the dam, because I wanted to try to get to the Grand Canyon before dark to get a first glimpse before my day there tomorrow. So I drove (through all kinds of weather) and got to my motel at about 6:30, checked in, and made it to the canyon, where it was freezing cold with blowing snow, and visibility was virtually nil.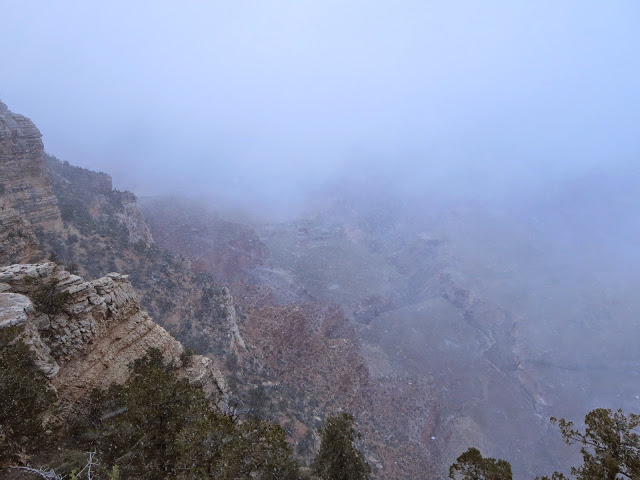 So I came back into town (I'm staying in Tusayan, the "charming" town just outside the National Park entrance), went to a Mexican restaurant for dinner, and now I'm ready for bed. Walking back from dinner, I was pleased to see that the sky was clear and the stars were shining. So the weather should be good tomorrow for my full day at the Park.