Two plays today: a wonderful production of My Fair Lady in the afternoon, and a fun masque called The Heart of Robin Hood this evening at the outdoor theatre (where it wasn't quite as cold as yesterday).
The morning started with breakfast and the a walk in Lithia Park, which is one of the nicest urban parks I've been to.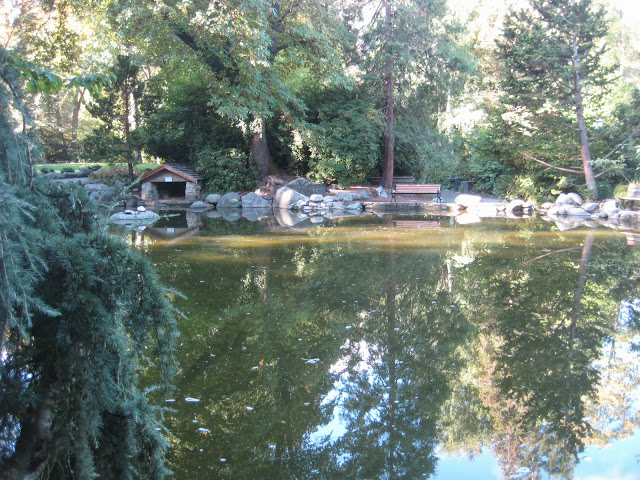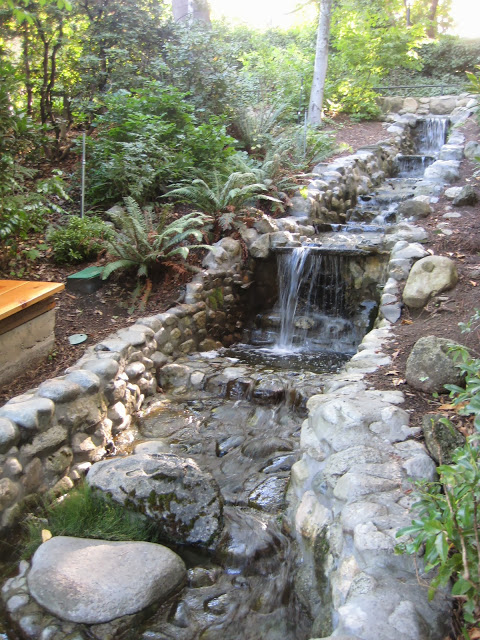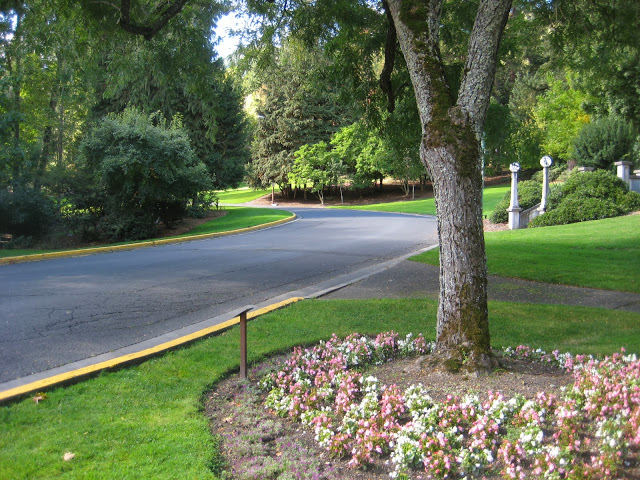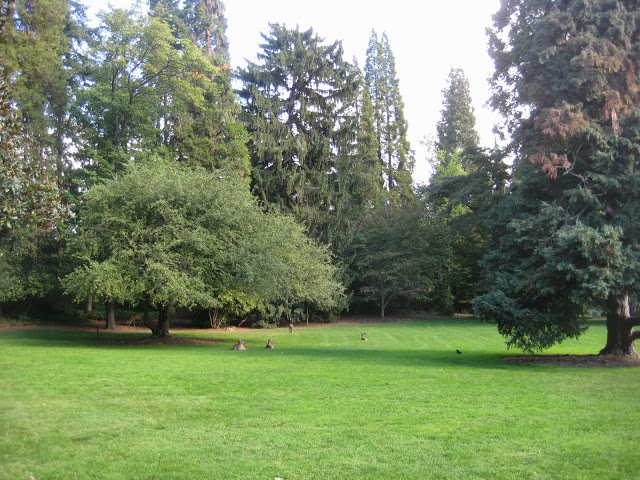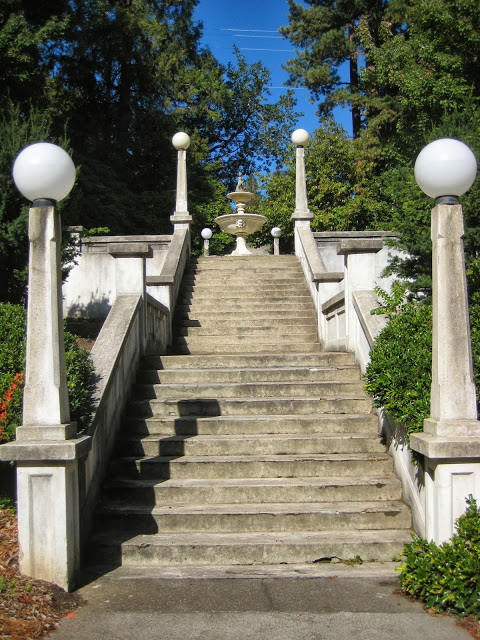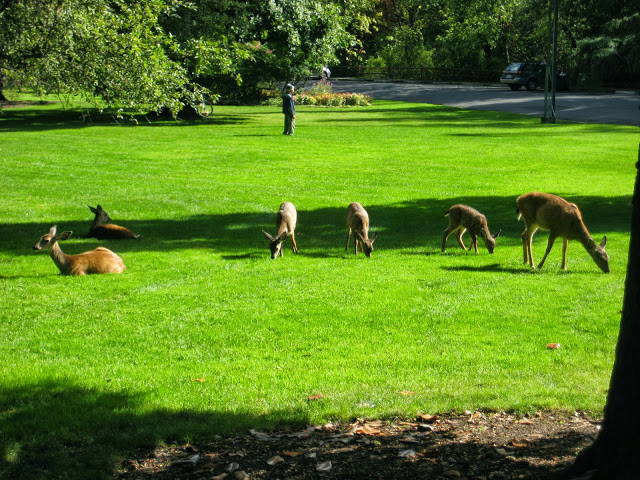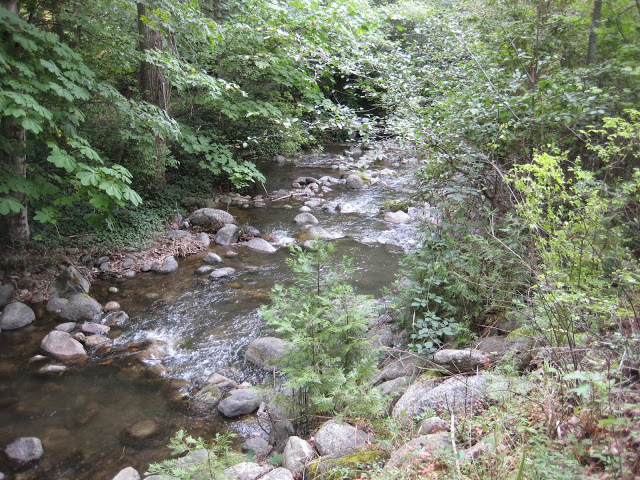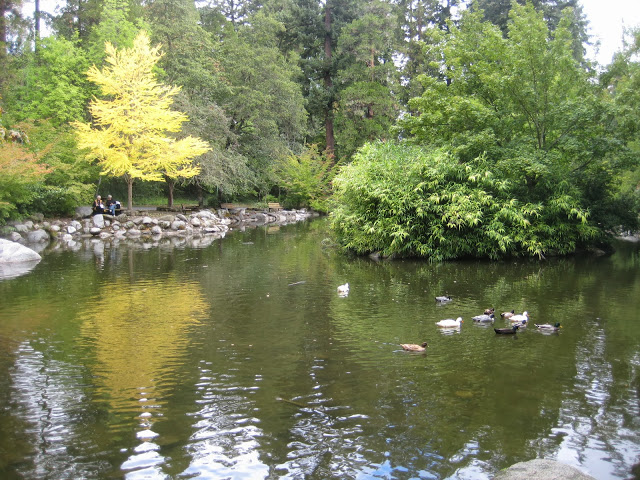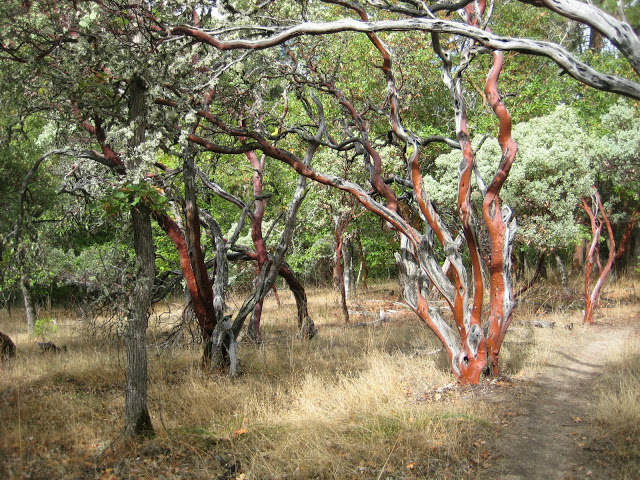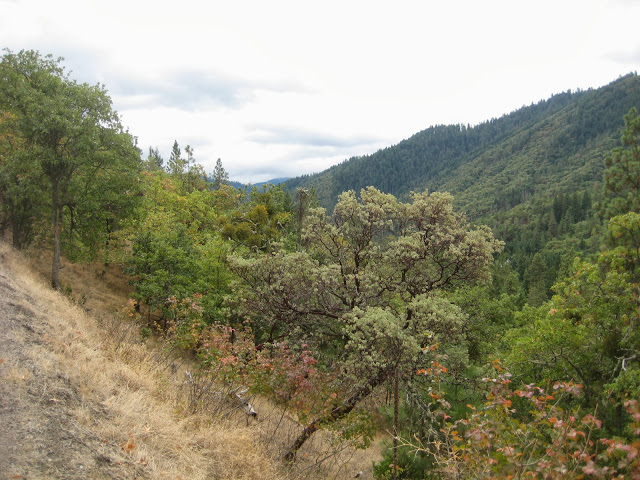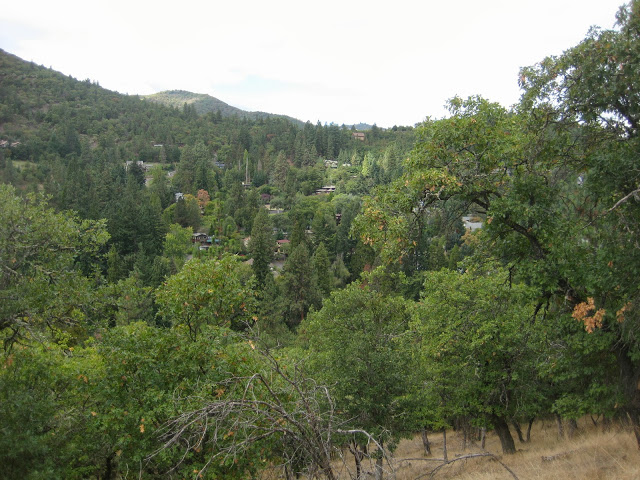 There was also a playground at the park.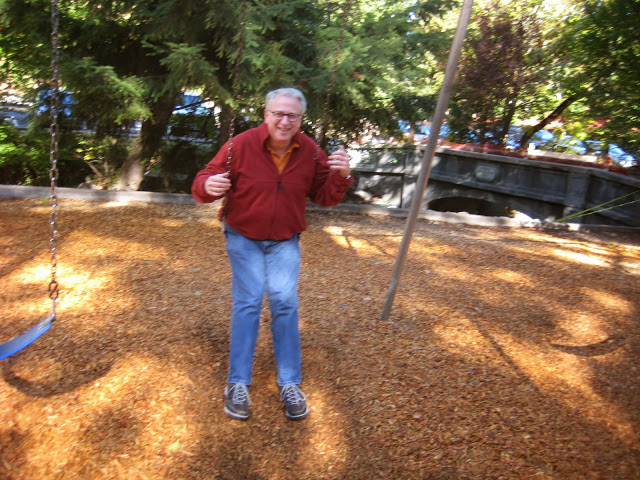 Then lunch at an Italian restaurant adjacent to the festival grounds, and into the theatre for My Fair Lady. The staging was innovative, with two pianos on stage that functioning as integral set pieces, and the entire cast on stage the whole time in seats at the back of the stage, frequently filling out the orchestration with ahs and oohs and humming. Wonderful performances all around.
After the show we came back to rest a bit before dinner. I got a Facebook message from my former coworker, Hillary, who now lives in Ashland, and we made plans to meet for dinner. It was great reconnecting with her.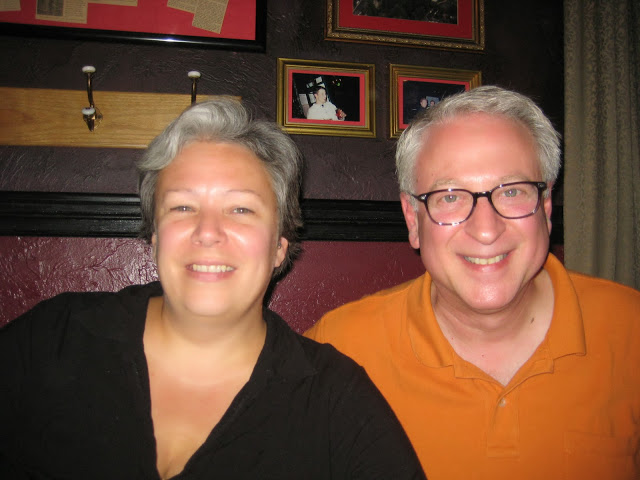 We ate at the Black Sheep, a fun pub-style place.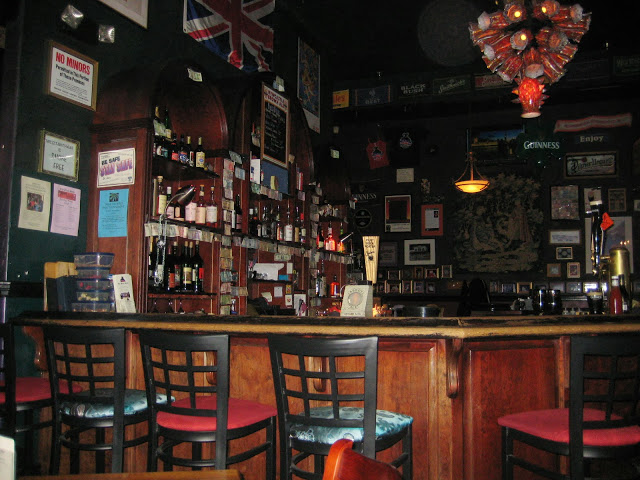 Then more theatre. The Heart of Robin Hood was a fun show about how Robin Hood and Maid Marian met and fell in love and overcame the evil Duke. Not a great play, but a fun evening of entertaining theatre.
Miles today: zero!
Tomorrow we have an evening performance of A Midsummer Night's Dream. The plan, if we can get an early start, is to take a day trip to Crater Lake. I originally planned to do that on Sunday on the way to Bend, but Mary wants to see Crater Lake, and this way I'll have more time for a leisurely drive to Bend.