Sometime in the last few days, my vacation stopped feeling like I'm on vacation and started feeling like my regular life. It's as if being in new places, seeing new things, and meeting new people is the norm of my existence. I guess that means I could get used to this. And I guess that means I need to do it more often. With all the raw beauty of Iceland I'm seeing, it feels like I'm just scratching the surface, and that's just Iceland. There's so much of the world waiting to be seen, not enough time, not enough money, and not enough youthful energy to do it all.

Today when I got back from my tour, which was called Golden Circle Madness, I was so exhausted, maybe from not sleeping enough, or maybe from getting too much sun, it was such a beautiful evening, but I couldn't imagine sitting in a restaurant for an hour. Eating at restaurants every night is a vacation thing. This evening, it was like coming home from a day at work and just wanting to nest. I took a nap and then dragged myself out to the grocery store down the block to buy a frozen pizza and a bottle of diet Coke. Tomorrow, my last evening here (and, alas, the last evening of my vacation), I am planning on treating myself to a nice dinner out.
Just like yesterday, today was too beautiful to find words to describe it. It was just our guide, a Portuguese couple who are living in England, and me in a six-seater monster truck. We started by visiting Þingvellir. This is the place where, more than a thousand years ago, the Icelandic parliament (the Alþingi or Althing) first met, making it the oldest legislative body still in existence. It's also at a place where two tectonic places, the American and the Eurasian, meet. (They are moving apart gradually, which is part of the reason why Iceland is so susceptible to earthquakes and volcanoes.) It was a stunningly beautiful area.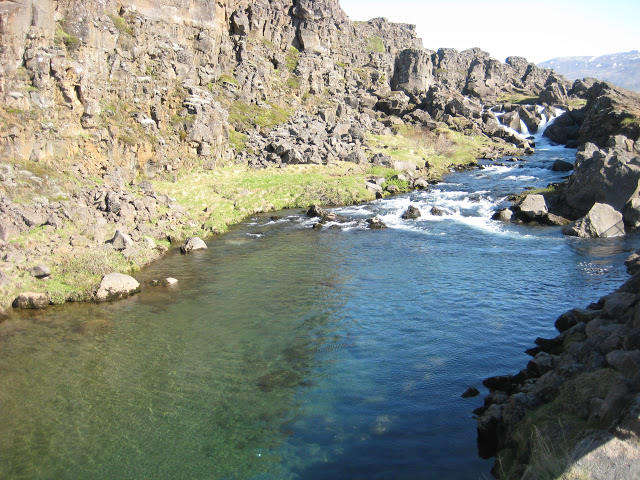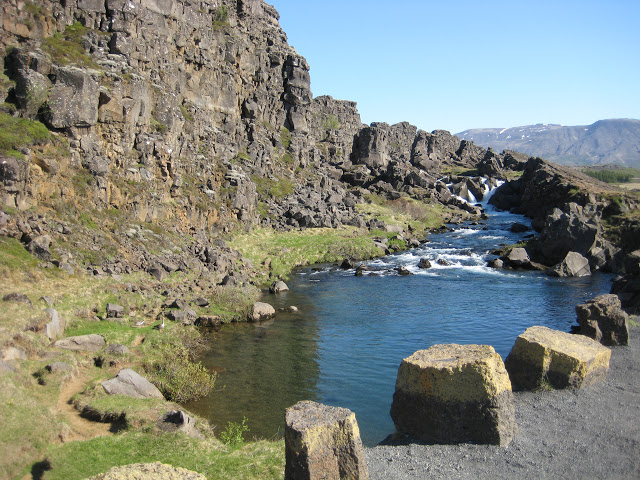 From there we went to Haukadalur. This is a place where there are geysers, including the original geyser, called Geysir. (Our guide said that "geyser" is the only word in the English language that derives from Icelandic. The word literally means "going fast," because, well, the water goes fast.) Geysir rarely erupts any more, but there's a smaller one that erupts every few minutes. It's not as high as Old Faithful, but it was still cool to watch (since I've never actually seen Old Faithful). There are also a dozen or so hot springs, some of them bubbling, all of them steaming. It was a trip.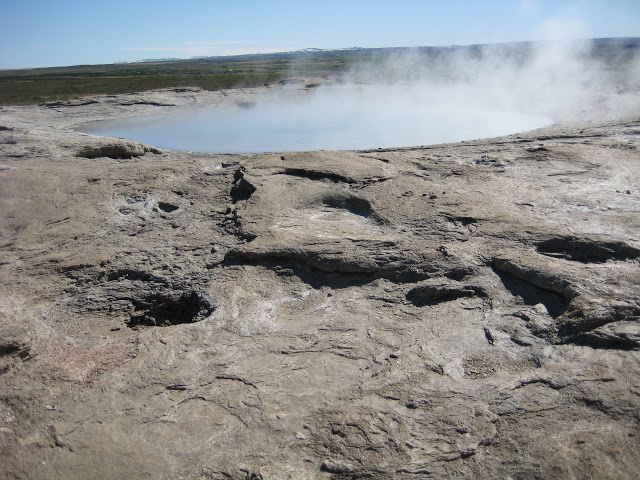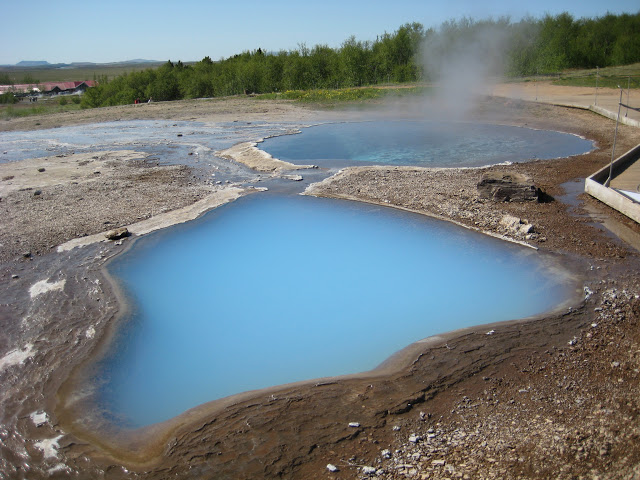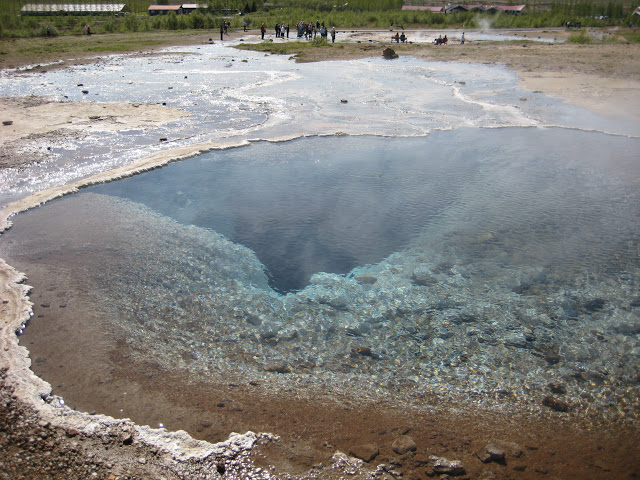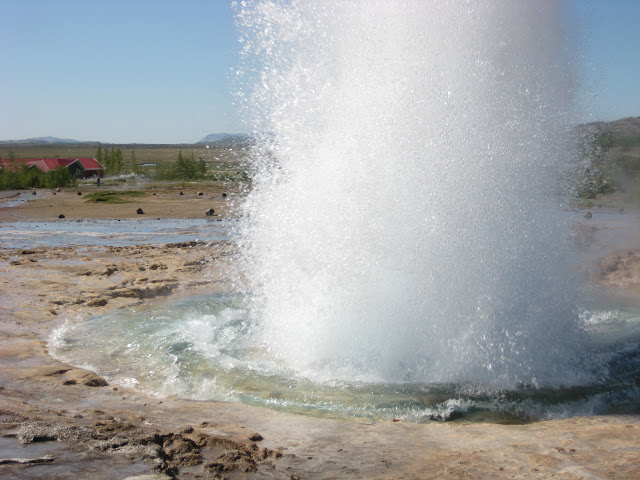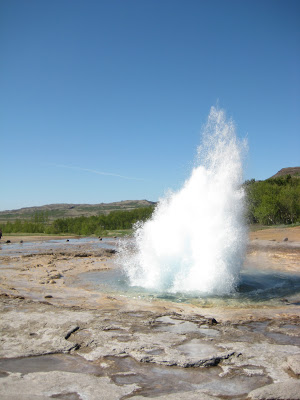 Then we drove up into the mountains, and here's where the big monster tires came in handy. We drove for about an hour, first on gravel, then on snow (twice the driver had to let air out of the tires to give us better traction), until we reached the edge of Langjökull glacier. At 900 square kilometers, it's the second largest glacier in Iceland (the largest, Vatnajökull, in the southeast, is ten times bigger).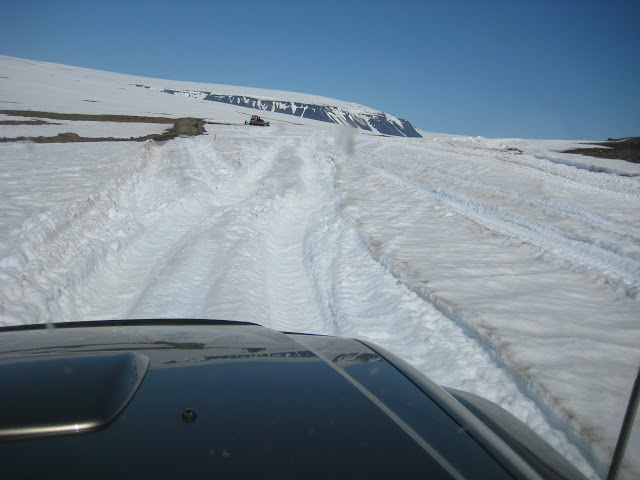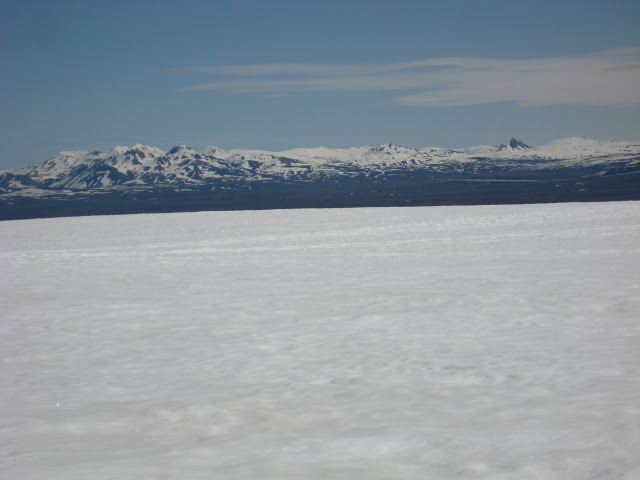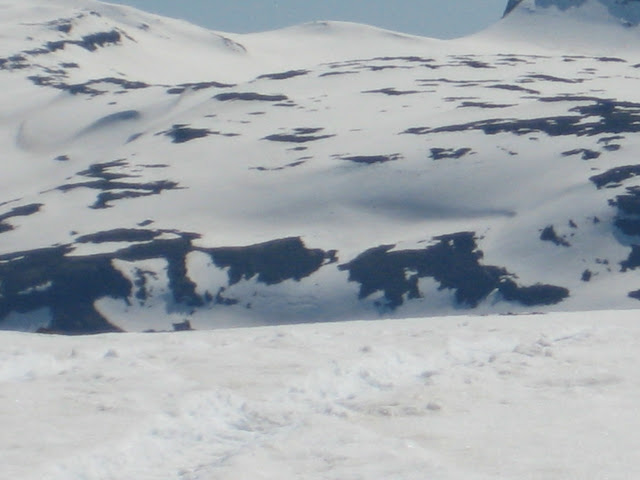 Next we went to Gullfoss, which I have to say is the most beautiful waterfall I've ever seen. It's not as big as Niagara, but it is in such an amazing setting, and it consists of two separate drops.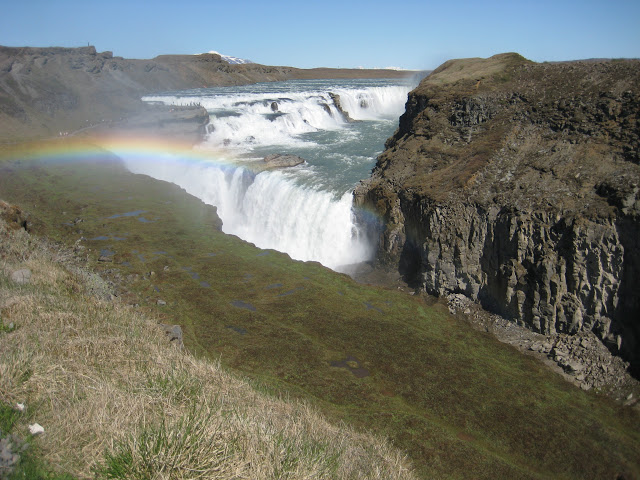 Then we went to another waterfall, not as impressive but still quite nice, called Faxi.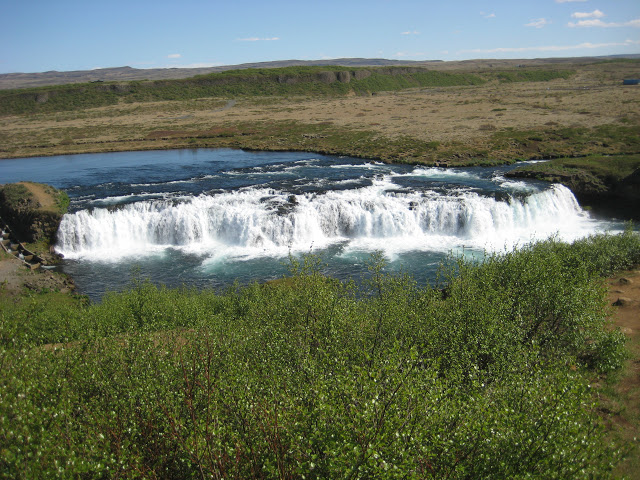 Our last stop was a volcanic crater called Kerið.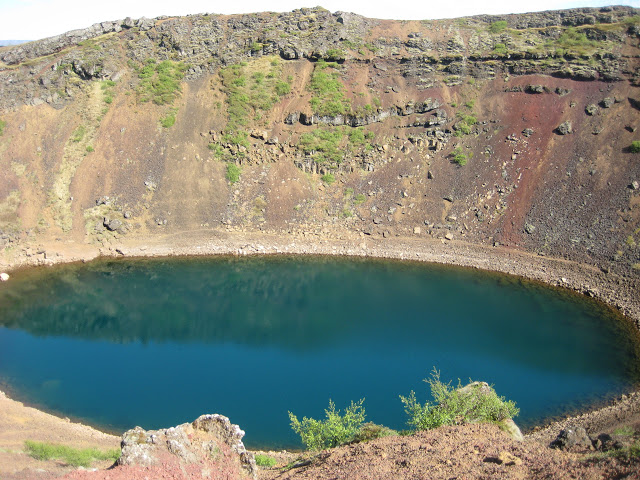 It was a great day.
Tomorrow I take another all-day trip, this time to the Snæfellsnes peninsula. This, I'm told, will also be a small group, just four of us. I could take less expensive tours on buses crowded with tourists (we saw a lot of those today), but this small-group touring is so much more satisfying.
I just hope I can get a decent night's sleep. Between the broad daylight all night long and the noise of drunken Icelanders and tourists (I did say my apartment is centrally located, and this is one of the big disadvantages: on the weekends, people here party from midnight until about 5:00.)
By the way, you know the volcano that erupted in 2010, Eyjafjallajökull? I can pronounce it now.