I forgot to mention yesterday that one of the highlights of the day was the lunch I had when I arrived at Ærøskøbing. (I'm at Odense Central Library as I write this, waiting for my train to Copenhagen and, from there, to Kalmar. So I have all the quaint characters in the Danish alphabet at my disposal again.) I had what might have been the best salmon I ever ate, and that's a pretty audacious statement coming from someone who lives in Seattle. It was lightly smoked, but it tasted incredibly fresh. I also had a frikadelle, which is a sort of fish fritter. It was yummy too.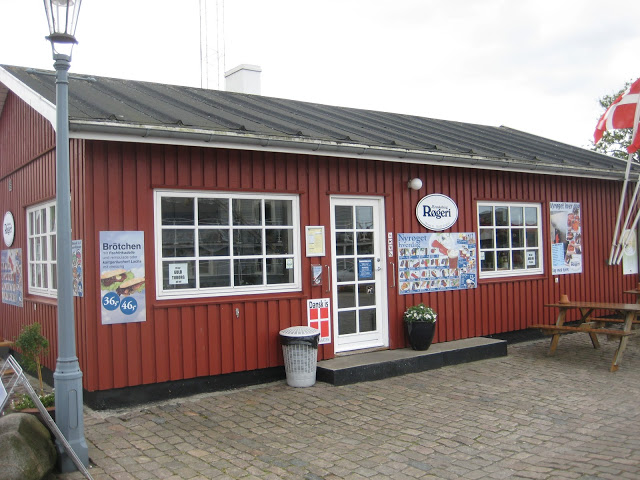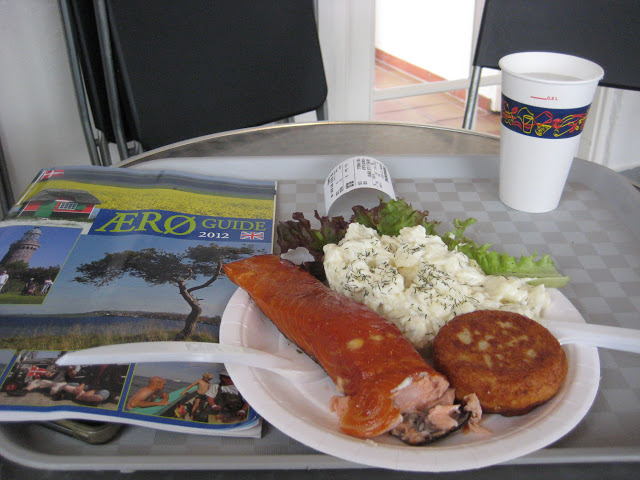 Dinner last night was okay: Wiener Schnitzel with potatoes and peas, only the potatoes were really good, but I had a dessert that consisted of vanilla ice cream and black currant sorbet with a warm chocolate sauce, and that was so delicious! My mouth is still watering.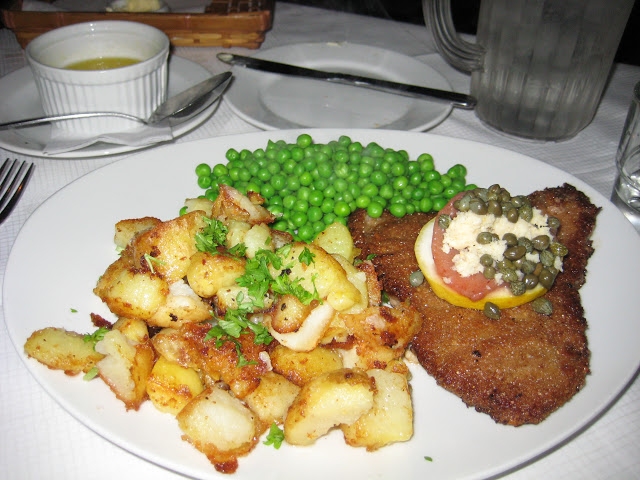 After dinner I went for a walk to the beach, where there is a row of tiny cottages all lined up. Nice place to watch the sun set.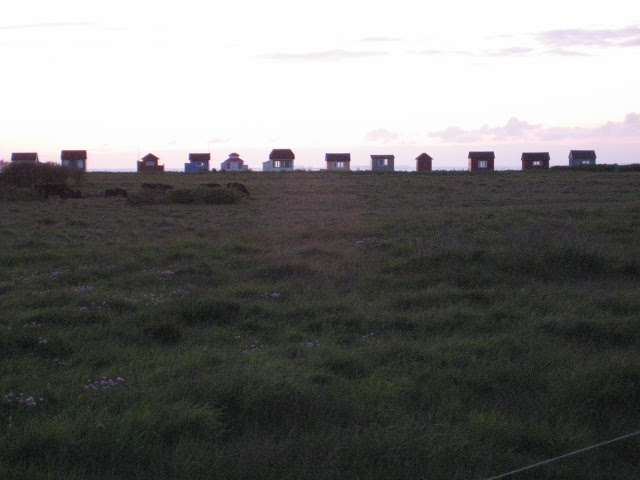 I woke up at the crack of dawn this morning and did the bike tour Rick Steves outlines in his book on Scandinavia. It was a long ride, almost 3 hours, covering 15 miles, including both the north and south shores of the island. From the south shore I could see Germany across about 9 miles of water. It was scenic and enjoyable when it wasn't uphill, which of course it was much more than it was downhill. It started out chilly and overcast, but I warmed up and the sun came out, and it is a beautiful day.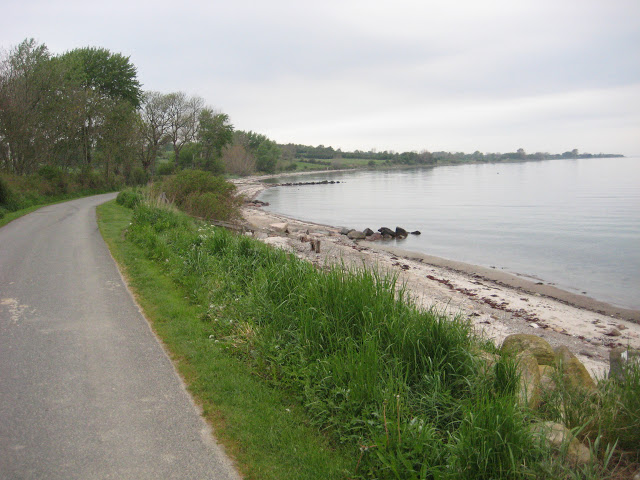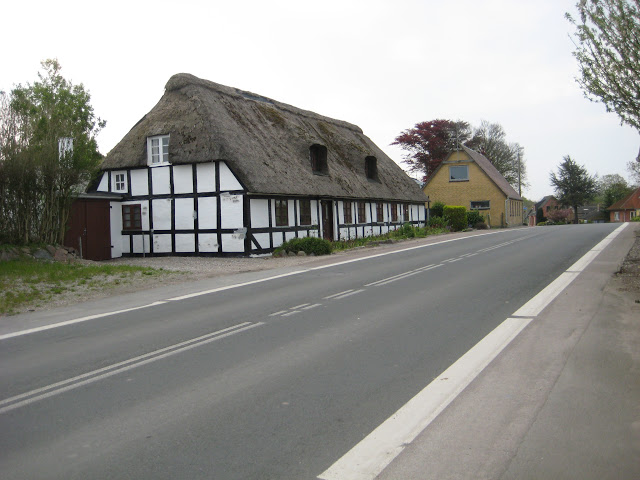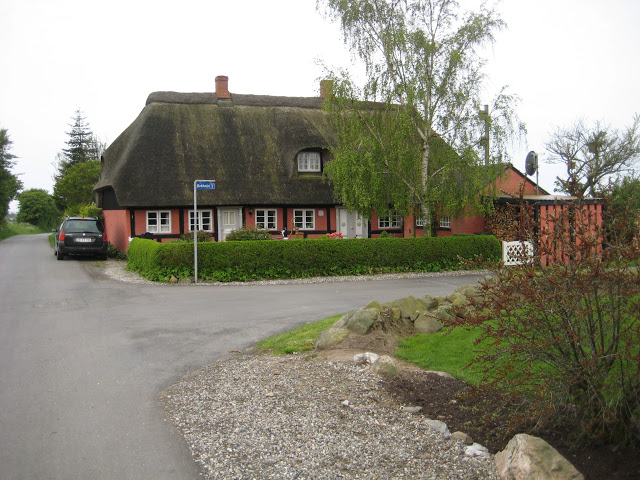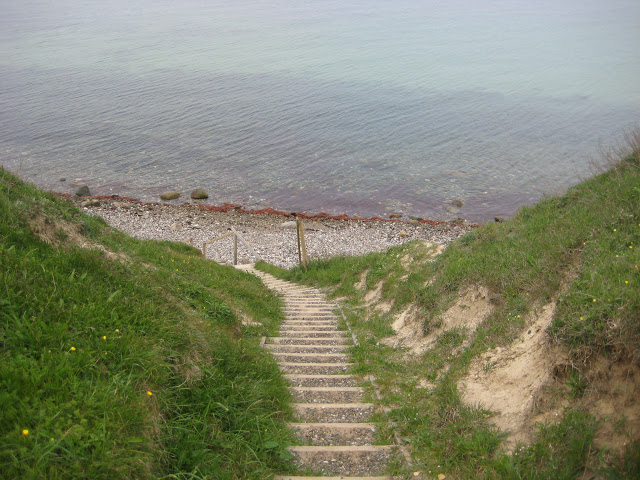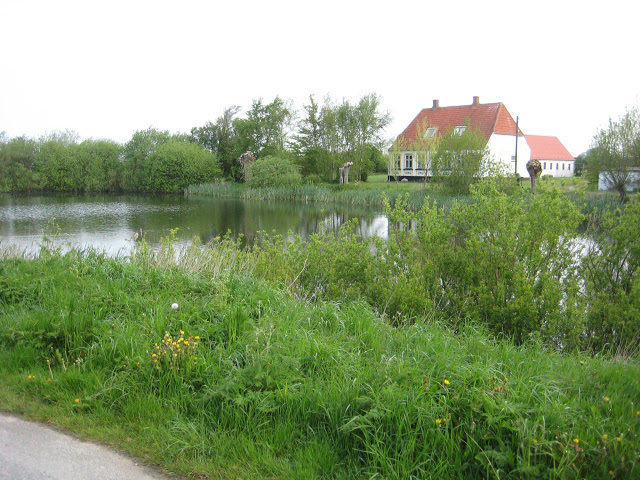 When I got back and showered, I went down for a really nice breakfast, and Susanna, the owner of the B&B, brought me some plastic bags so I could pack a lunch with what was leftover: some meat and cheese and bread.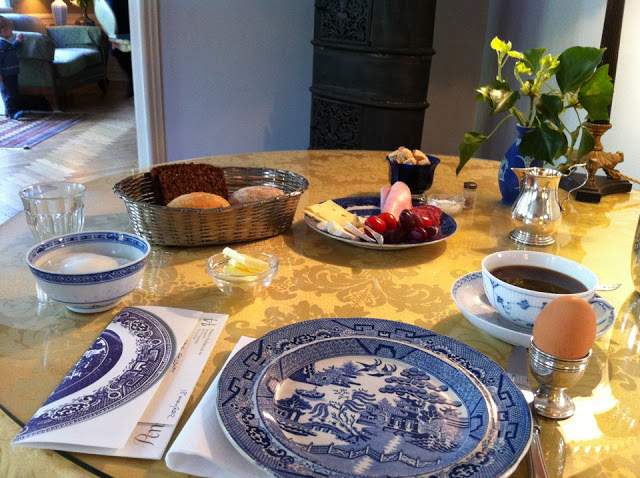 Then I went for a walk and bought some danish pastries at a bakery with my last remaining kroner.
(Susanna is in Rick Steves' guidebook; she told me he comes and stays there every two years to do research for new editions of the book. And his tours stay there as well.)
I sat outside for the ferry ride, enjoying the warm sun. It's probably the nicest day since my trip started, which is a shame since I'll be spending the next six hours on a train.
I'm really looking forward to seeing Kalmar and Öland.