No matter how well I understand logically that the sun doesn't set here until almost midnight, when I look outside at 10:30 pm and see bright sunshine, my mind can't understand why my body is so ready for sleep.
Today I got acquainted with Reykjavik. I walked around on my own, then took a free guided tour that was almost as good as the one in Tallinn, then walked around some more. There were a lot of highlights:

Tjörnin, the pond. Lots of birds and a nice path around it dotted with sculptures.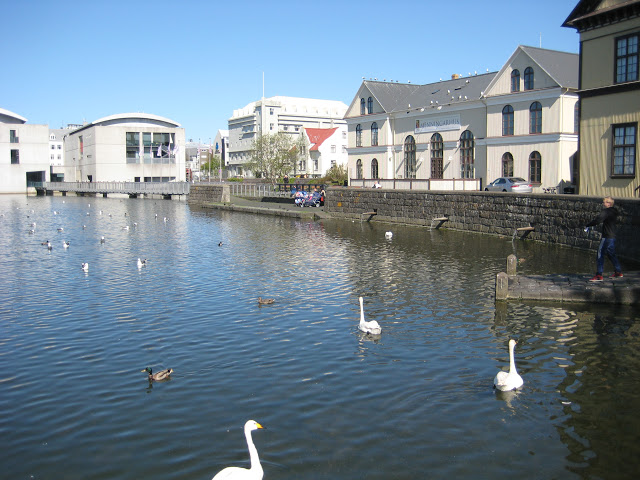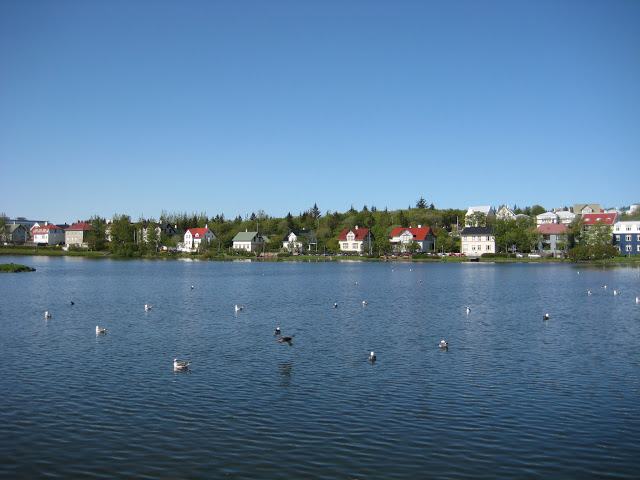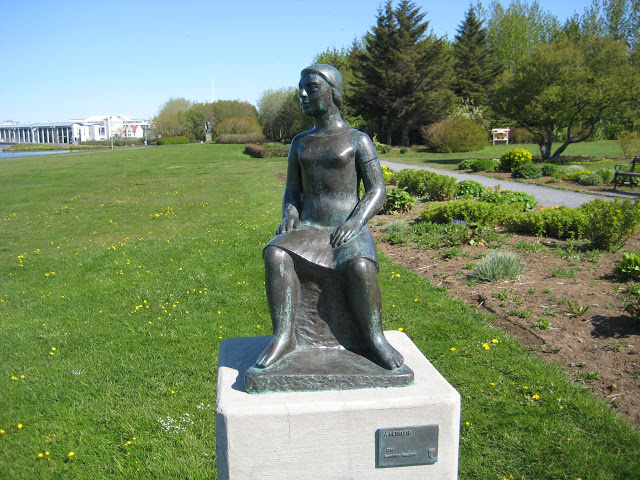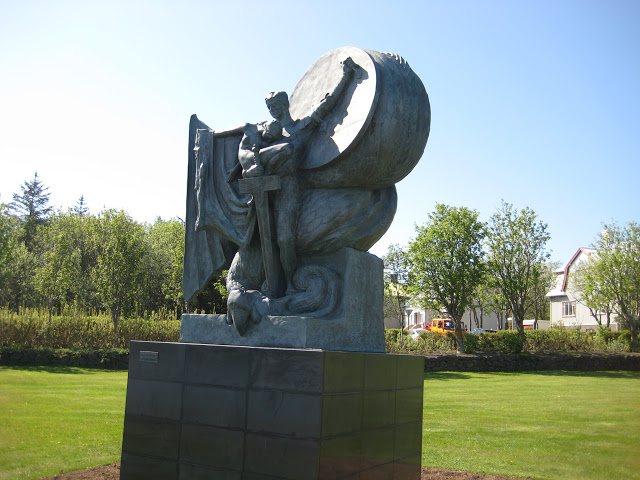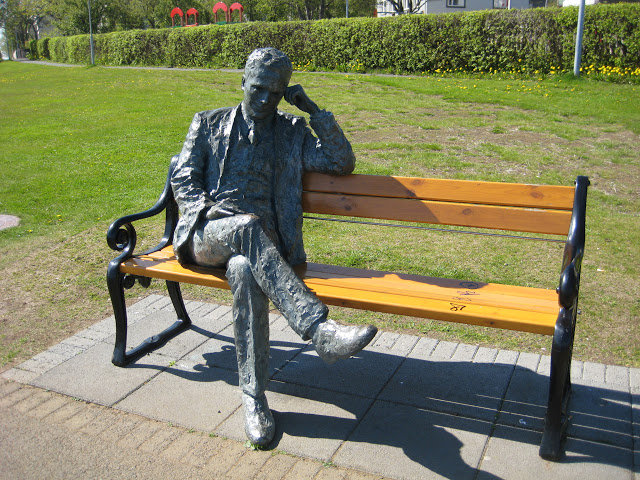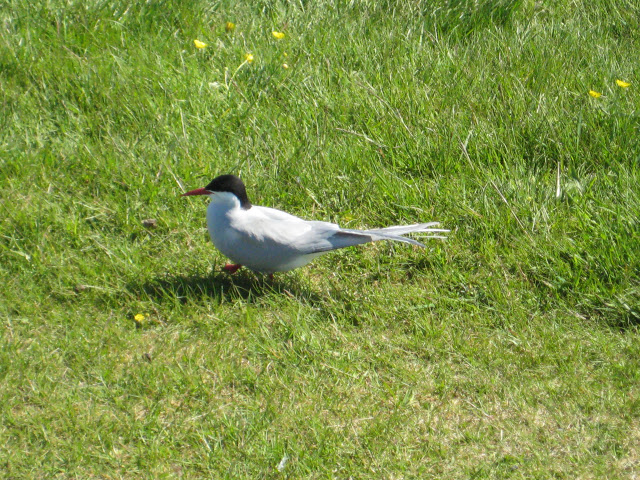 The Ráðhús, Reykjavik's city hall, sits at the top of Tjörnin and incorporates the water into its design.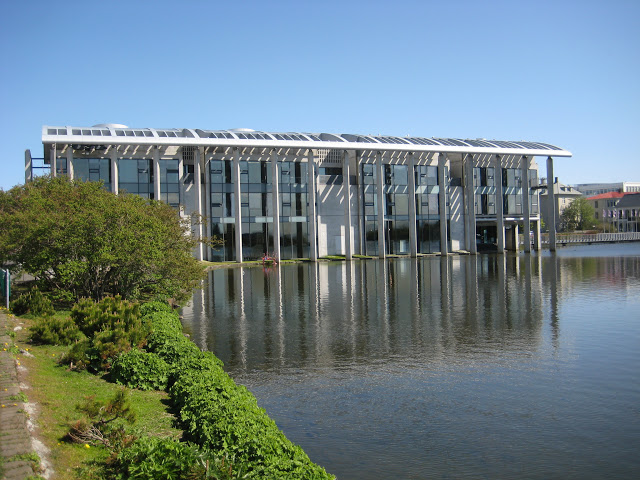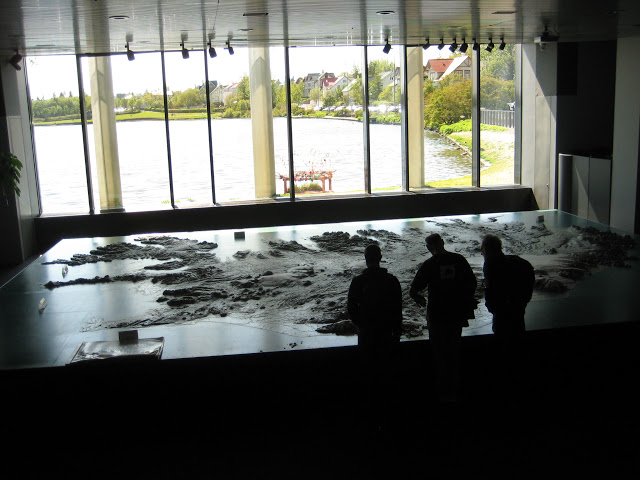 Hallgrimskirkja, the big white church that is the city's main Lutheran church.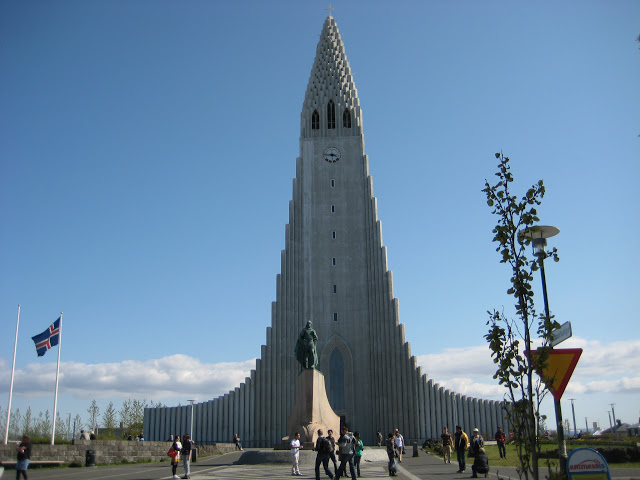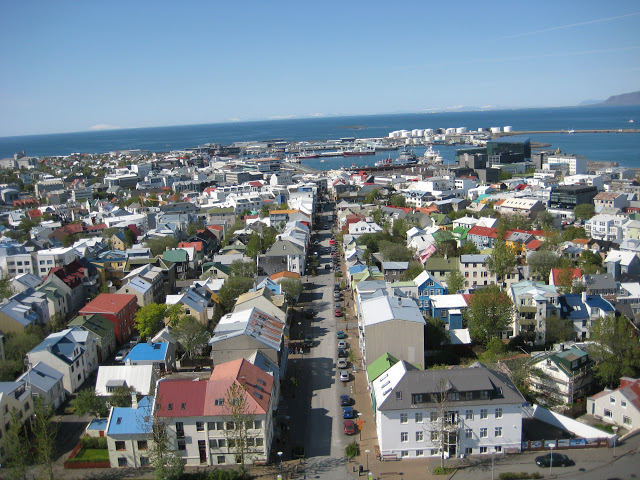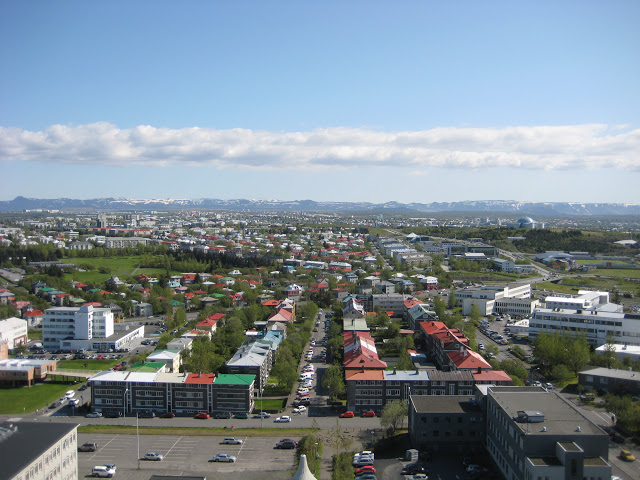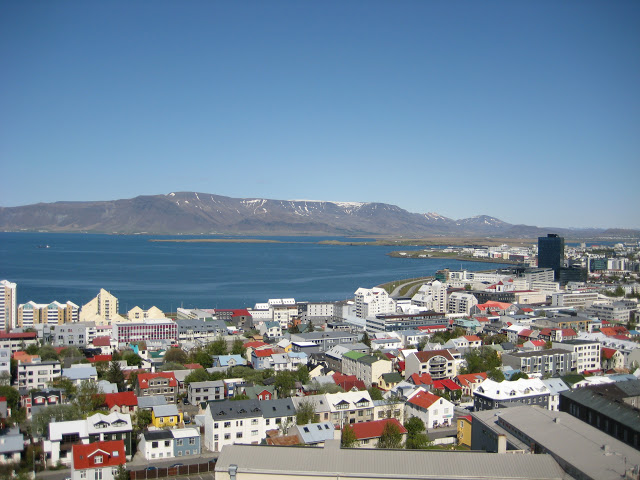 Lots of very fun and cool public art.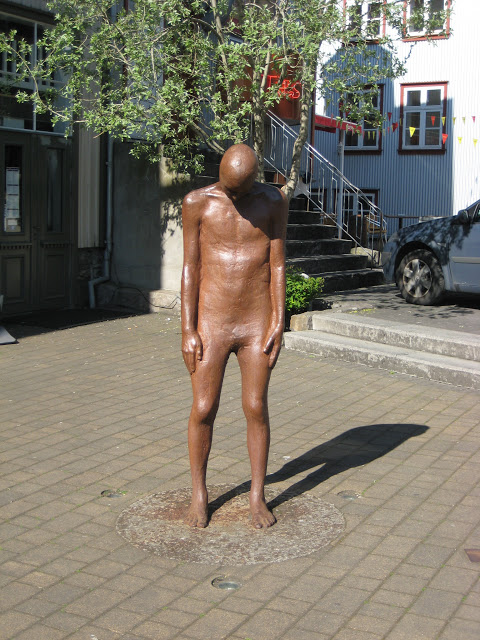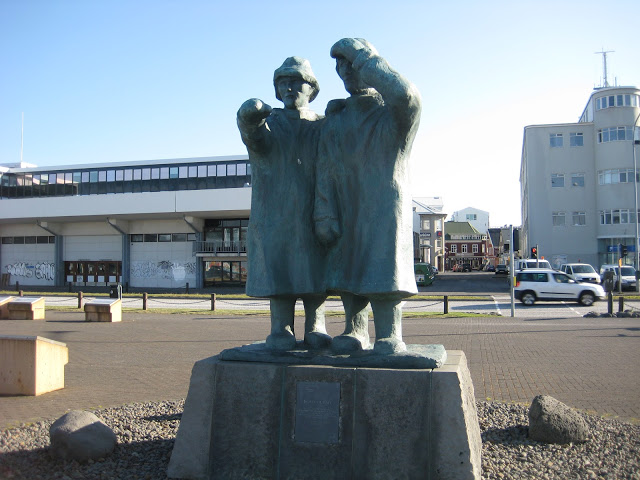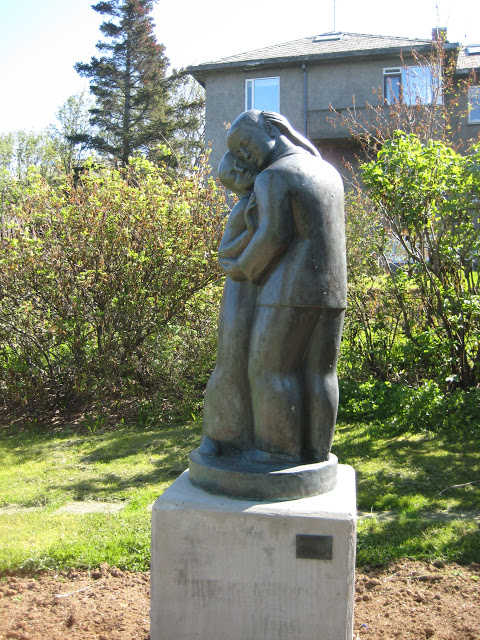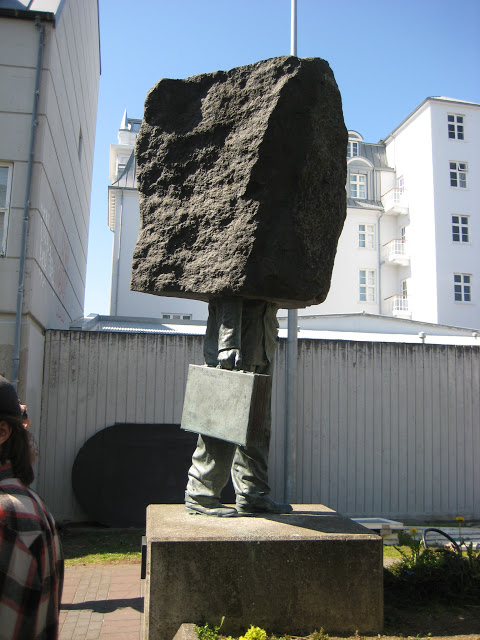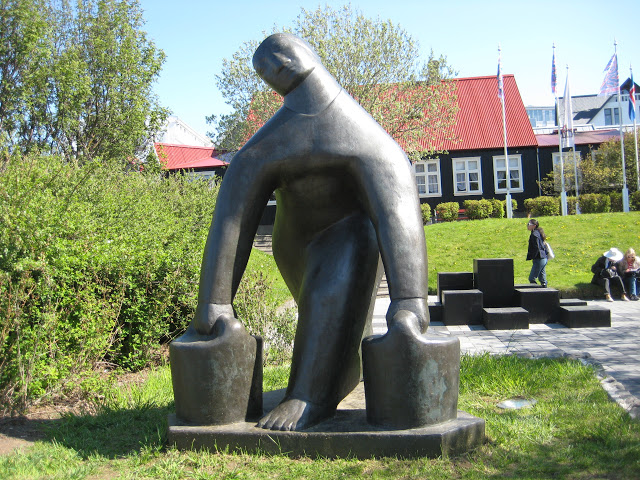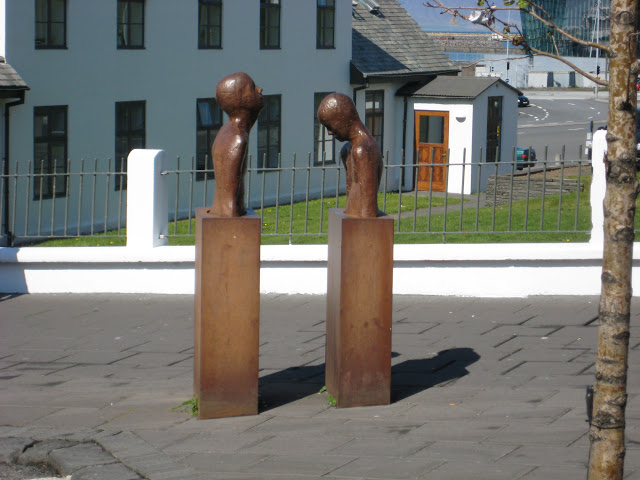 Shopping. Always shopping.
I wish I were more into wool sweaters, scarves, hats, and gloves instead of miniature vases.
A lot of bars and restaurants, including a wide range of ethnic eateries.
I had a late lunch today of beef noodle soup that was delicious. They had a write-up on the wall from the New York Times' Frugal Traveler column where he mentioned them.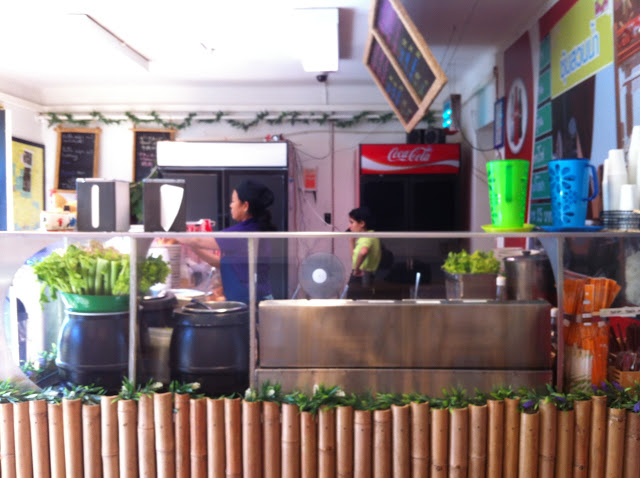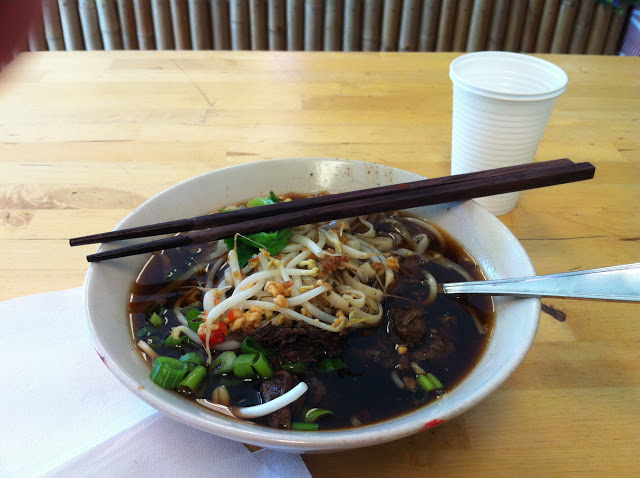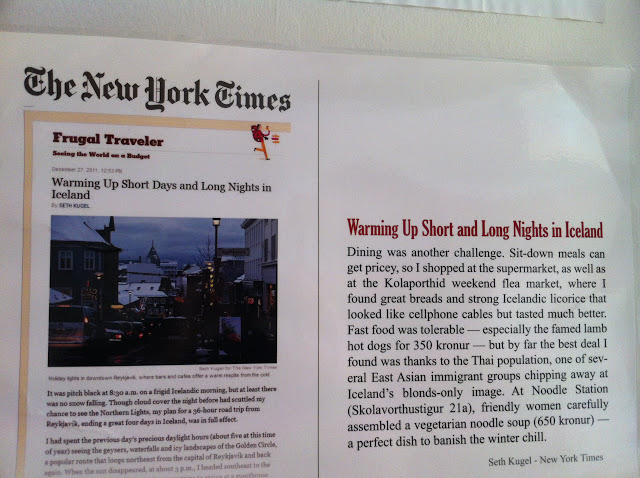 Harpa
The show at Harpa, How to Become Icelandic in 60 Minutes, was essentially a stand-up comedy act. It was actually quite funny, though there were a fair number of inside jokes. The hall itself is extremely impressive. I learned today that it was being built by one of the bankers who was responsible for Iceland going bankrupt, and after it sat unfinished, the bankrupt government spent a fortune to finish it. The show I went to was in a tiny theatre that probably seats 150 — 200 people, but it has a large main hall (which I couldn't see). It also has a huge lobby area that's filled with sunlight this time of year.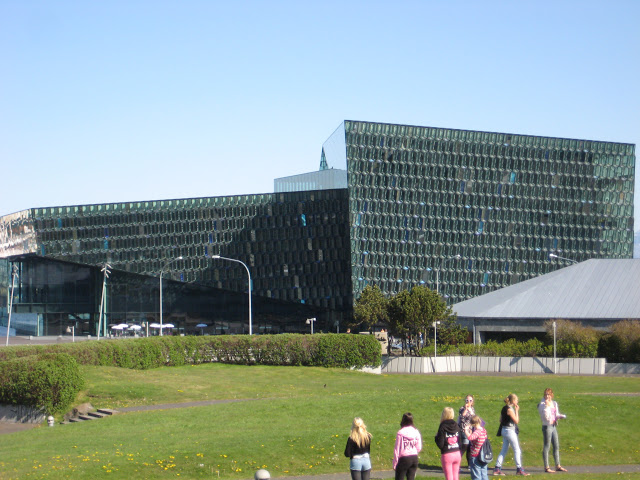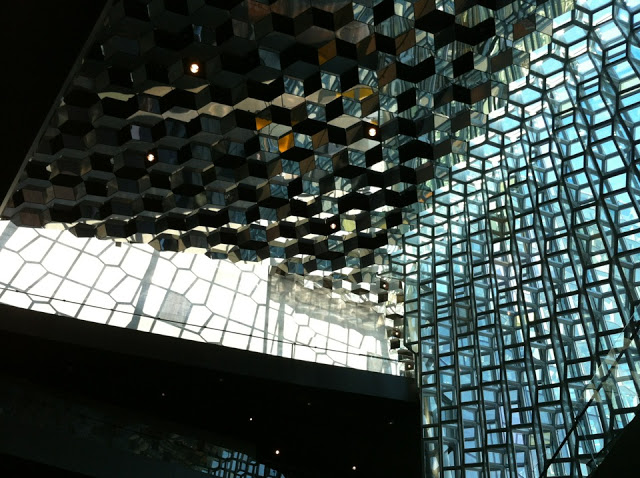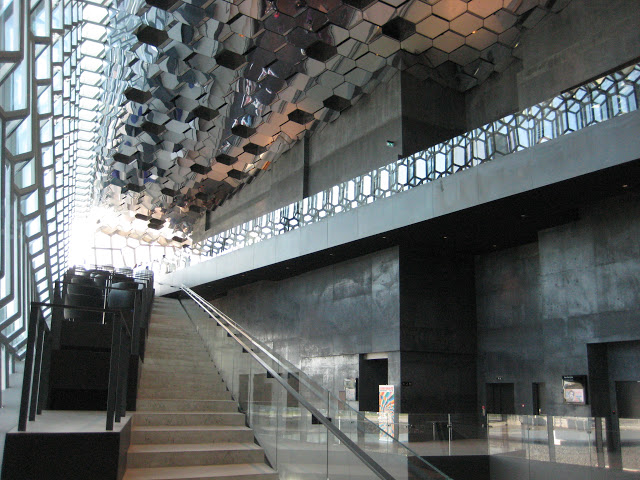 I'm looking forward to the upcoming excursions. Tomorrow: the south coast and Þórsmörk.