My original post is in bold. My later edits are not.
I did a lot of different things yesterday.

I went up to the Bronx to go to Wave Hill. I remember friends on the New Rochelle High School faculty talking about it when I was teaching there just after I graduated from college, but I never went there at the time. It was a long subway ride (I had to ride the A train up to 168th Street and then transfer to the 1 and ride that to the last stop, at 242nd Street), and then there's a free shuttle they operate once an hour from the subway, and which I missed by five minutes. That turned out to be fortuitous, because the subway stop is right by the Van Cortlandt House Museum in Van Cortlandt Park, so I was able to spend most of the hour there while I was waiting for the next shuttle.
It's a nice home, built in 1748, and the oldest building still standing in the Bronx.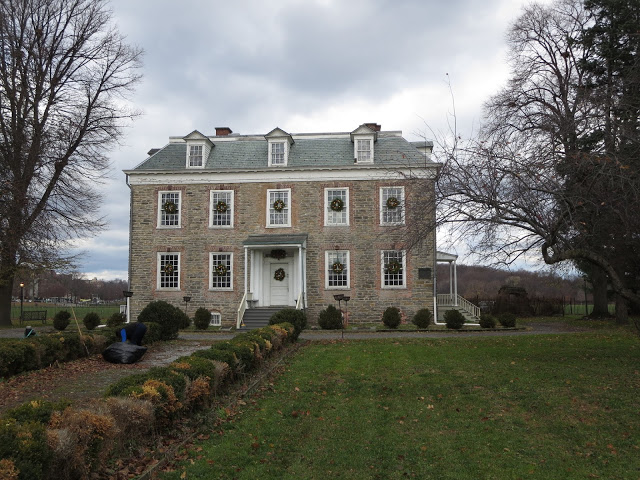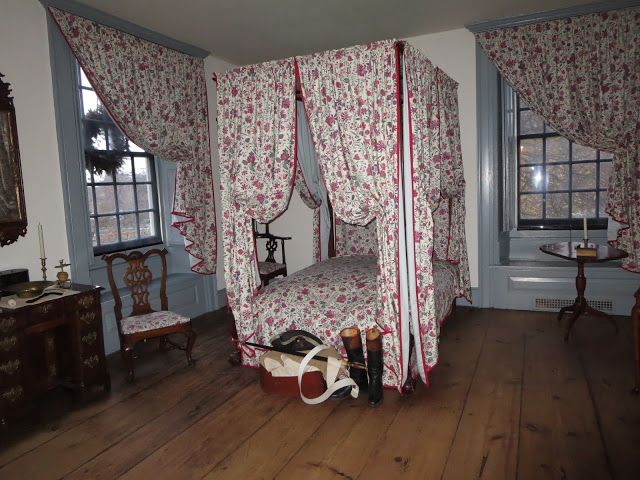 Then Wave Hill.
The grounds are lovely, or I suspect they would be in the spring or summer or early fall. Early December is not the best time of year for a visit.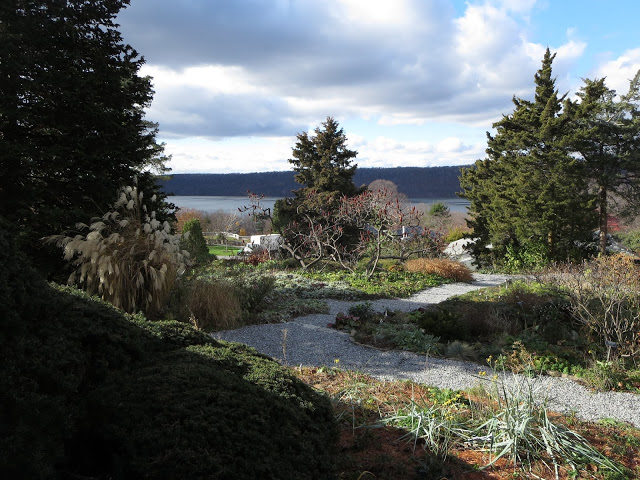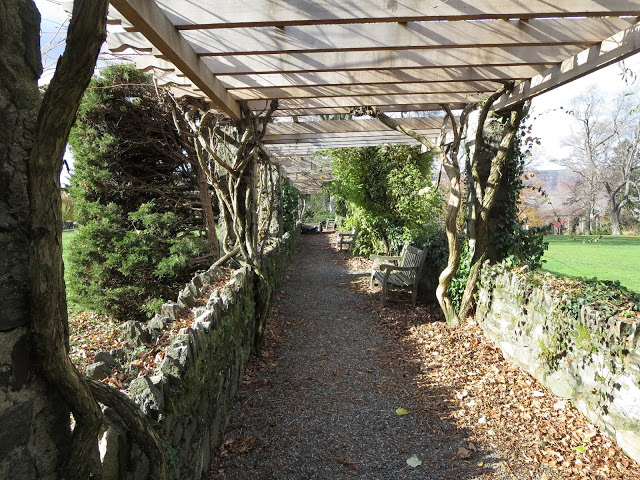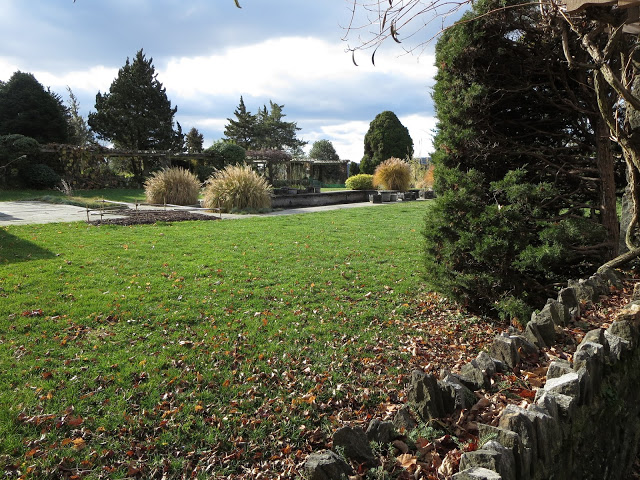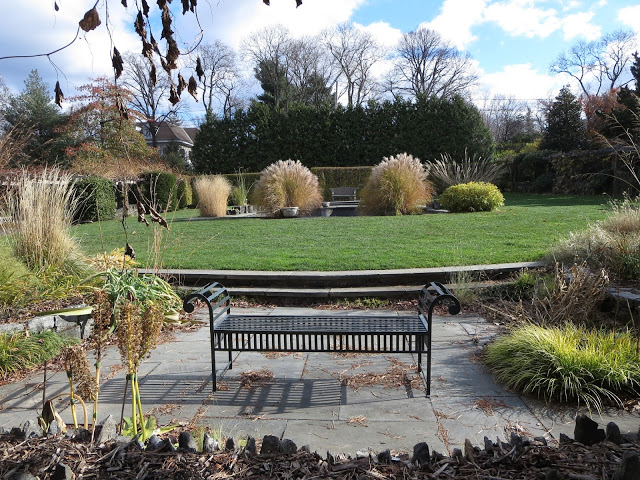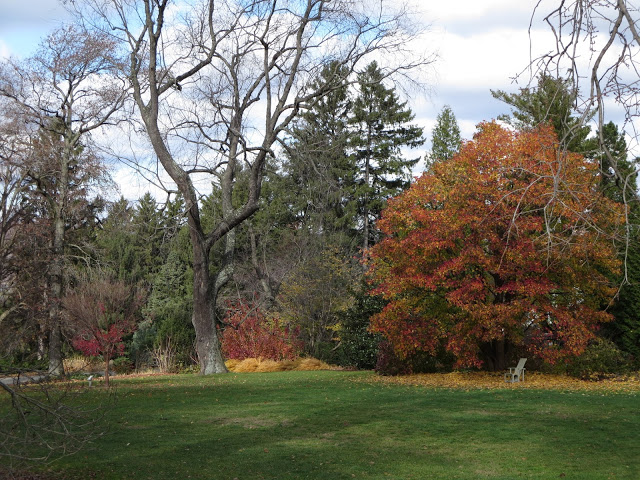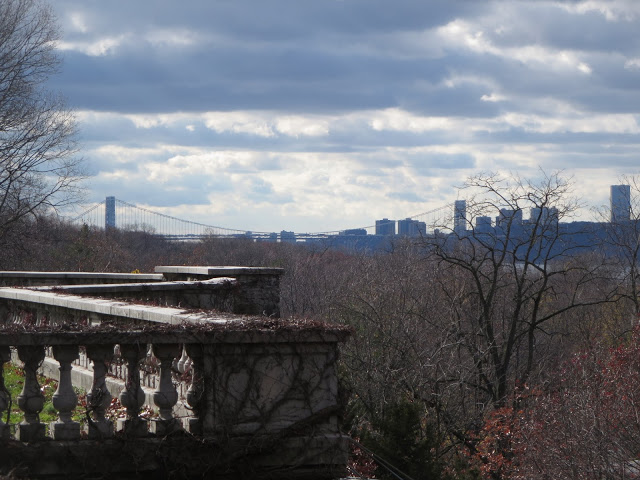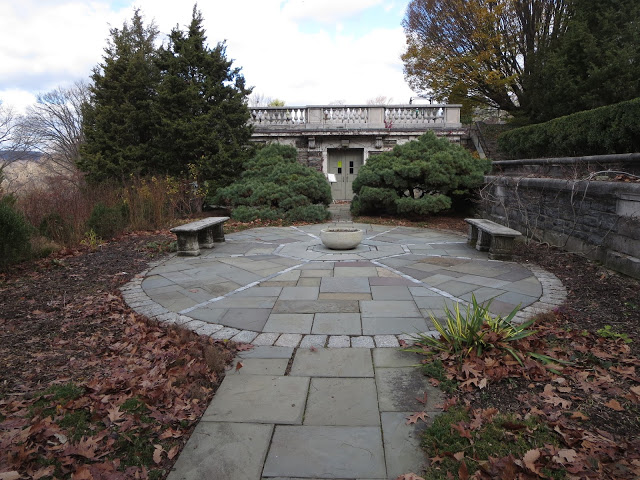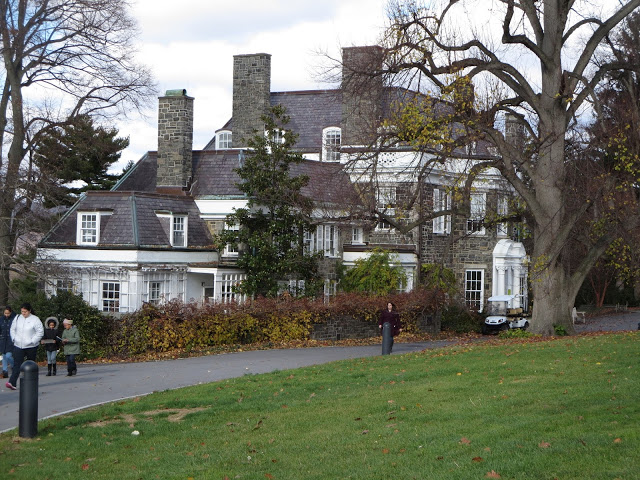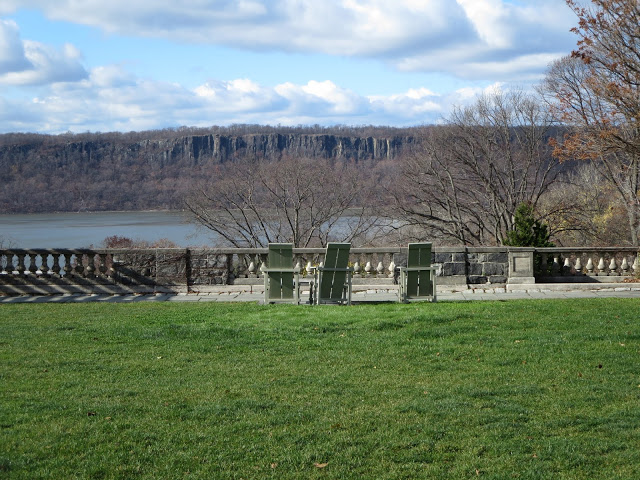 Then the Cloisters.
It was a good long walk from the subway to the Cloisters; alternatively I could have ridden the 1 train back to 168th Street and taken the A train up from there, but instead I walked, using a subway tunnel and elevator to get up onto the bluff on the west side of Manhattan. The walk through Fort Tryon was very nice.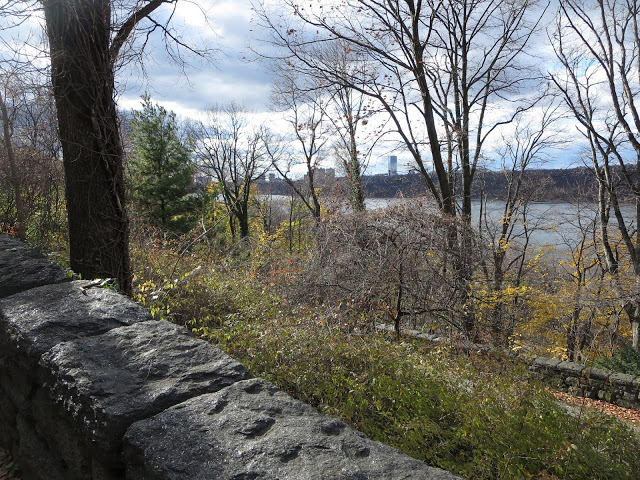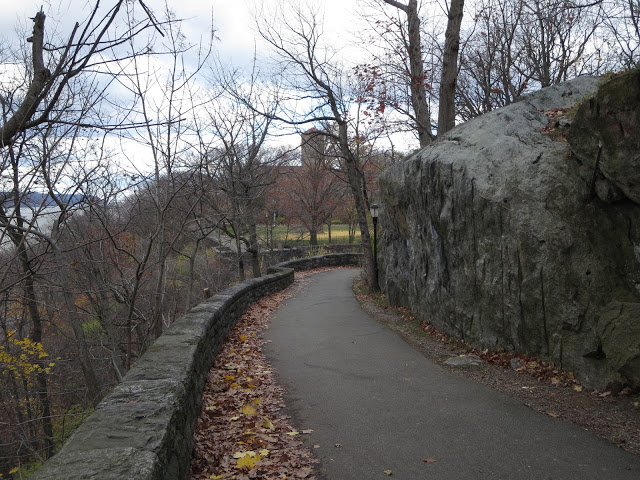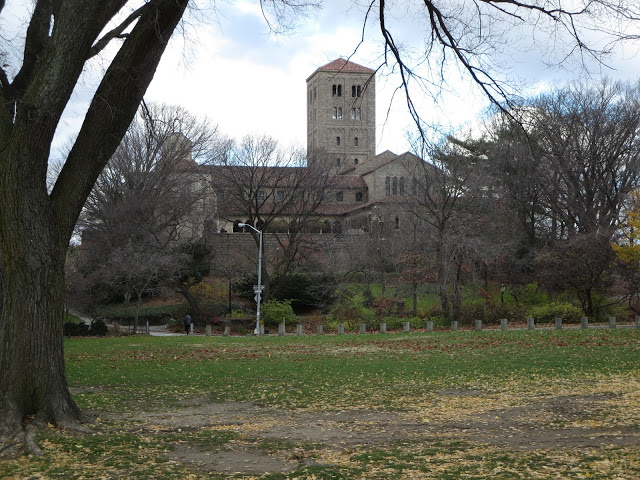 The Cloisters were built in the 1930s from parts of five European abbeys that were disassembled and shipped to New York. It houses medieval art and artifacts that are part of the collection of the Metropolitan Museum of Art, of which the Cloisters are a branch. It was interesting, and the space if very peaceful and serene.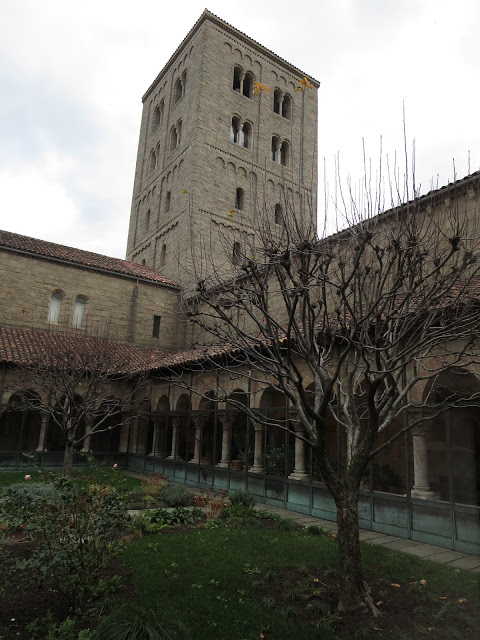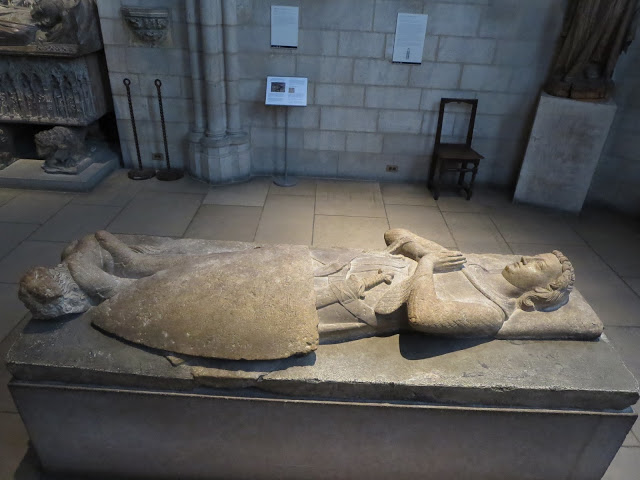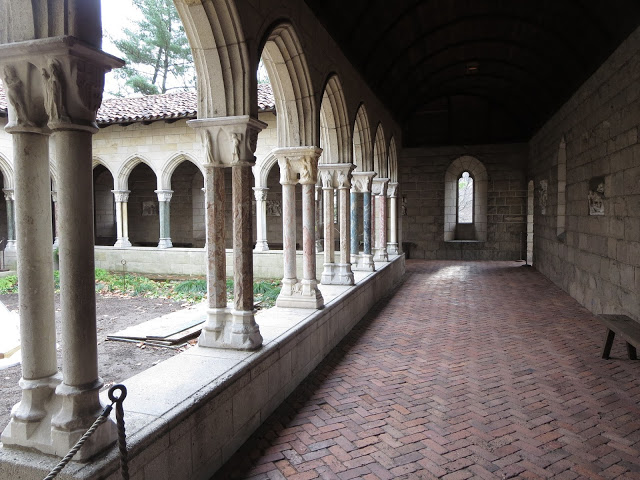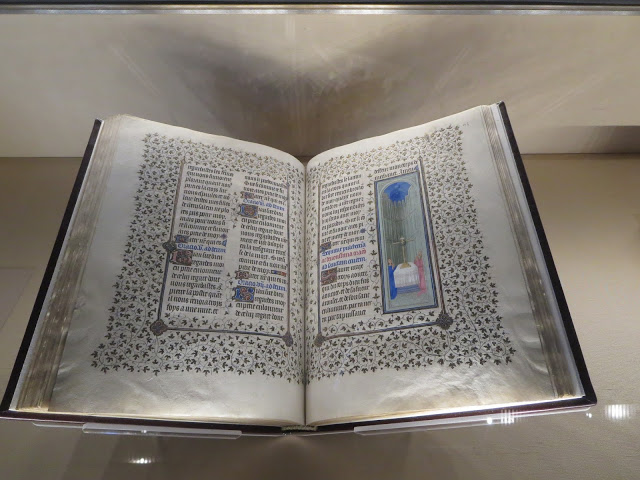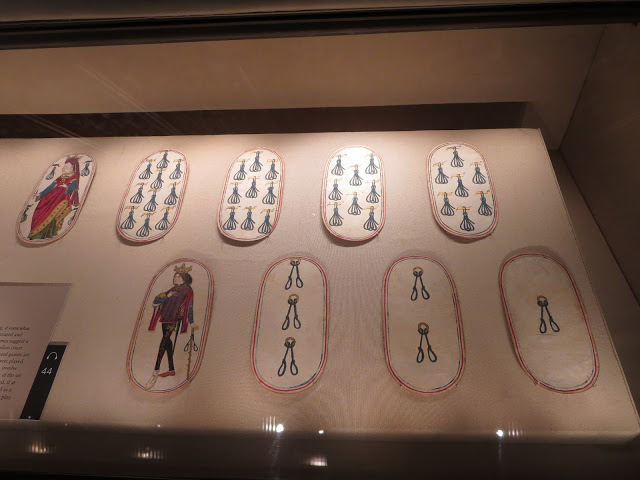 img src="http://laneisgoingplaces.com/wp-content/uploads/2015/12/IMG_4331.jpg" alt="" width="848" height="636" border="0">Another suit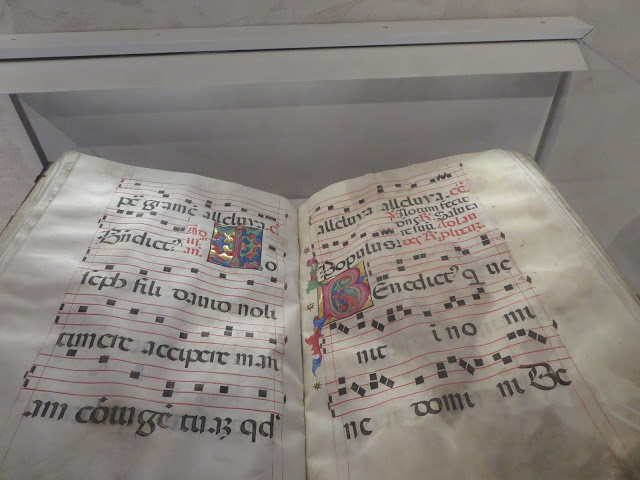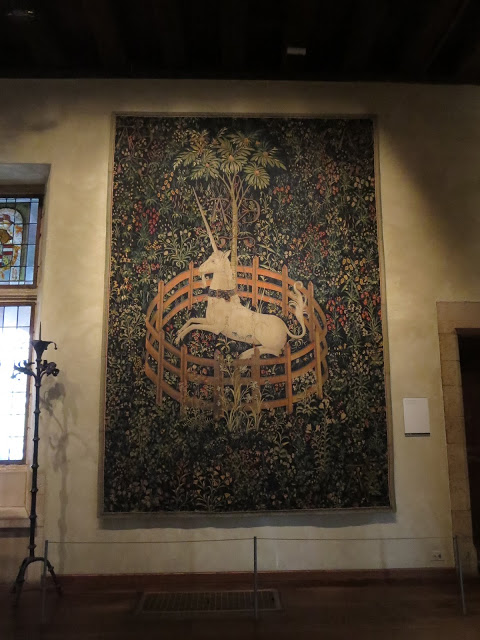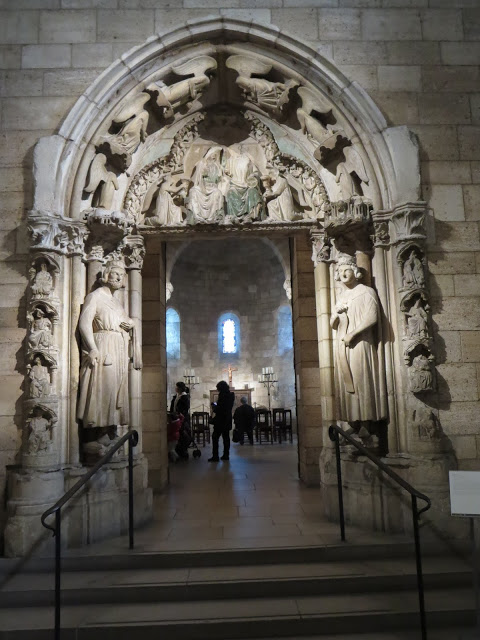 Then Alexander Hamilton's home, the Grange, in Harlem, and a little exploration of the surrounding neighborhood, including the campus of CCNY.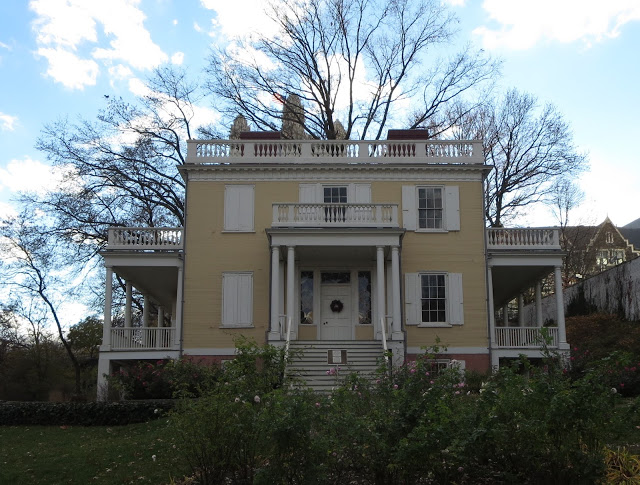 The current location of the house, which Alexander Hamilton built around 1801–1802 and is the only house he ever owned, is the a few blocks away from its original location. It was previously moved in 1889, carried on wagons pulled by horses. Then it was moved to this location in 2008. It was lifted on hydraulic jacks, slid over the top of the church it sat adjacent to, lowered back down to the street, and then moved 1 1/2 blocks to the spot where it now sits in St. Nicholas Park. They had a video that showed how the house was moved and restored. In my walk around the neighborhood afterward, I saw the spot where the house previously stood; a statue of Hamilton stands there.
There are some original furnishings in the house, which is administered by the National Park Service, including the keyboard instrument. (In Hamilton there is a scene where Eliza teaches their son Phillip to play.)
In addition to several restored rooms, there is a small display that gives a chronology of Hamilton's life. It completely omits the affair he had and the Reynolds pamphlet:
The charge against me is a connection with one James Reynolds for purposes of improper pecuniary speculation. My real crime is an amorous connection with his wife, for a considerable time with his privity and connivance, if not originally brought on by a combination between the husband and wife with the design to extort money from me.
I asked the ranger about this omission, and he became very defensive, stating that it was not an important part of his life history. Whatever…
Then I came back to the hotel and took a break.
Then I walked up to Macy's to see their holiday window display. The theme was Peanuts. They were all animated. It was really delightful.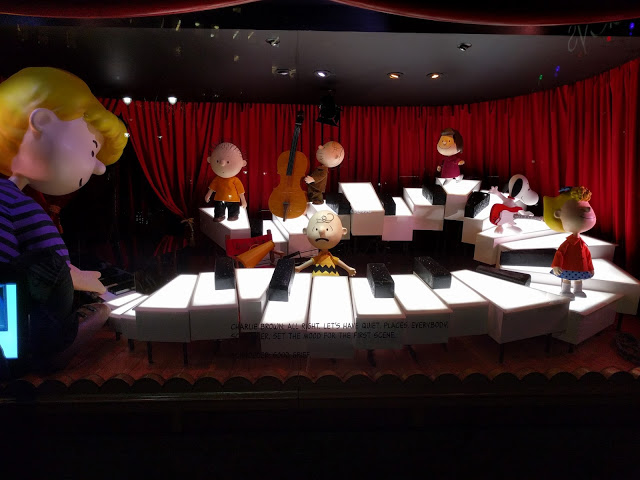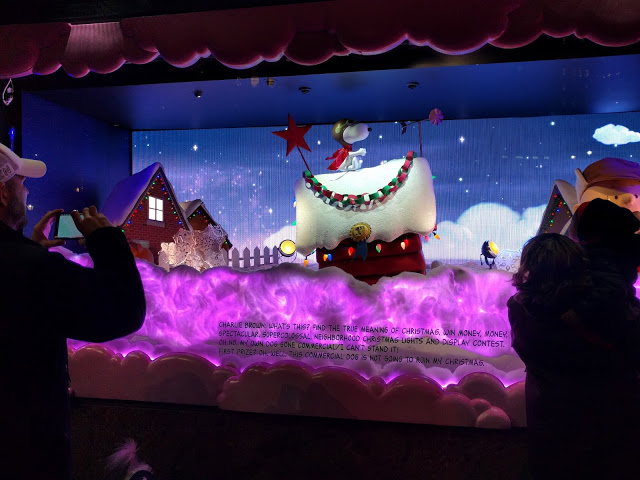 Then I walked to Rockefeller Center to see the lit up tree.
Then I saw Something Rotten. I enjoyed it, but much of it felt like it was trying too hard to be funny. It's a clever idea, and there were a couple of great musical numbers, but ultimately it felt like it became the butt of its own joke.
Then I met Linda, my sister's high school friend, and we went out for pizza and then to a blues club. I reiterate what I said earlier: New York pizza is the bomb! And the blues band we listened to was amazing, with a 20-year-old guitarist/singer who blew us away.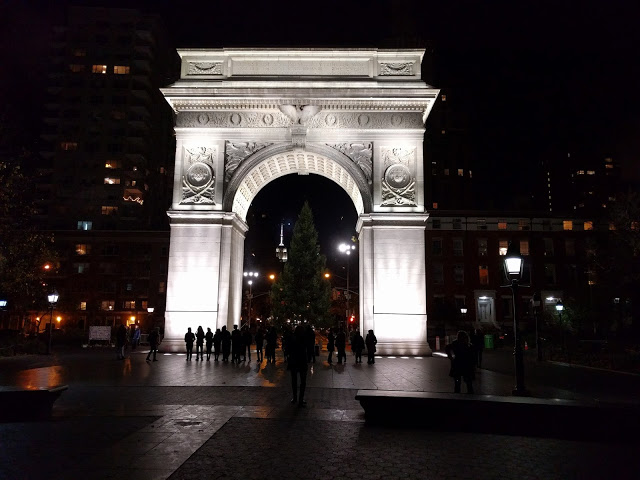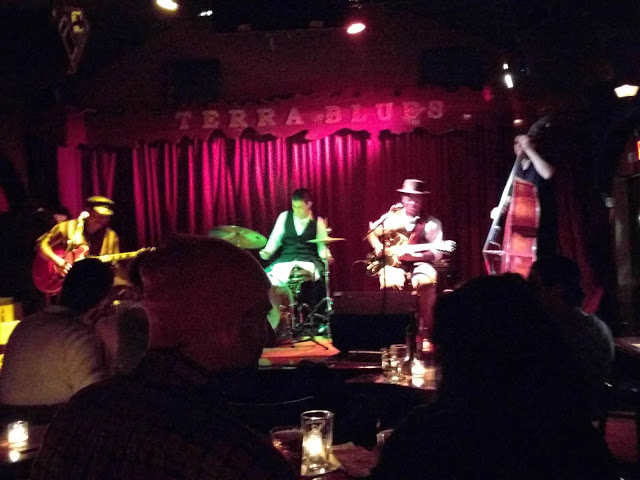 I didn't get to sleep til 2am, and my internal clock still woke me up at 7:30 this morning.
So yeah. I'm kind of struggling to find lots of words to describe the joys of my day yesterday.
I'll come back and beef this up later. Consider it beefed up.
Here's a picture of the tree. It's a nice tree.