I'm conflicted
I have been struggling to come up with words that will accurately reflect the various conflicted feelings I am having. When I think of uprooting myself from my life in Seattle and the USA and moving to a foreign country where I don't know anyone and don't speak the language (yet), my brain does somersaults.
Ajijic is delightful. It is about 50/50 Mexicans and gringos. My impression is that there are more Canadians than USAers. But the village feels 100% Mexican: cobbled streets, narrow sidewalks, lots of dogs roaming all over, street vendors everywhere, and a central plaza filled with people just enjoying life.
And that's what I am looking for. I don't want to live in a place that's resort-like. I don't want to live in a gated community. (There are many in the area, and on my real estate tour the other day I saw a spectacular house in a gated community very close to the village that is a steal. It is tempting to consider adjusting my expectations. But even though the price is ridiculous, it's significantly more than I was hoping to spend. Though I could swing it if I wanted to.)
I also found a charming house in the village that could use some love but has so many of the qualities that make my heart beat faster. And it's in my price range. I was thinking if I decided to come live here I would rent first and then decide later about buying. But if I buy this place, I could rent it out until I'm ready to move down here.
I'm very conflicted. And if I'm conflicted, maybe it's foolish to commit to this now.
But will I ever know for sure?
I'm charmed
Ajijic is one of a long stretch of villages in an area called Lakeside, along the north shore of Lake Chapala, the largest lake in Mexico. Though Ajijic is the center of the gringo community here, expats have settled everywhere from Jocotepec, 18 km west of here, to Chapala, 10 km east. A reliable public bus runs all the way through all the villages. There's also regular bus service to Guadalajara, 55 km north.
Here in Ajijic is the Lake Chapala Society. This organization has been around since 1955 and serves the expat community. Yesterday I dropped into what I thought was their office and discovered it is a gorgeous facility with a cafe, library, garden complete with gazebo and koi pond, and various areas for social gatherings and activities. I played in a game of "Bridge for Fun" with 8 tables on an outdoor patio, while a yoga class was going on in the gazebo. (There's also a duplicate bridge club, but that's not within walking distance.)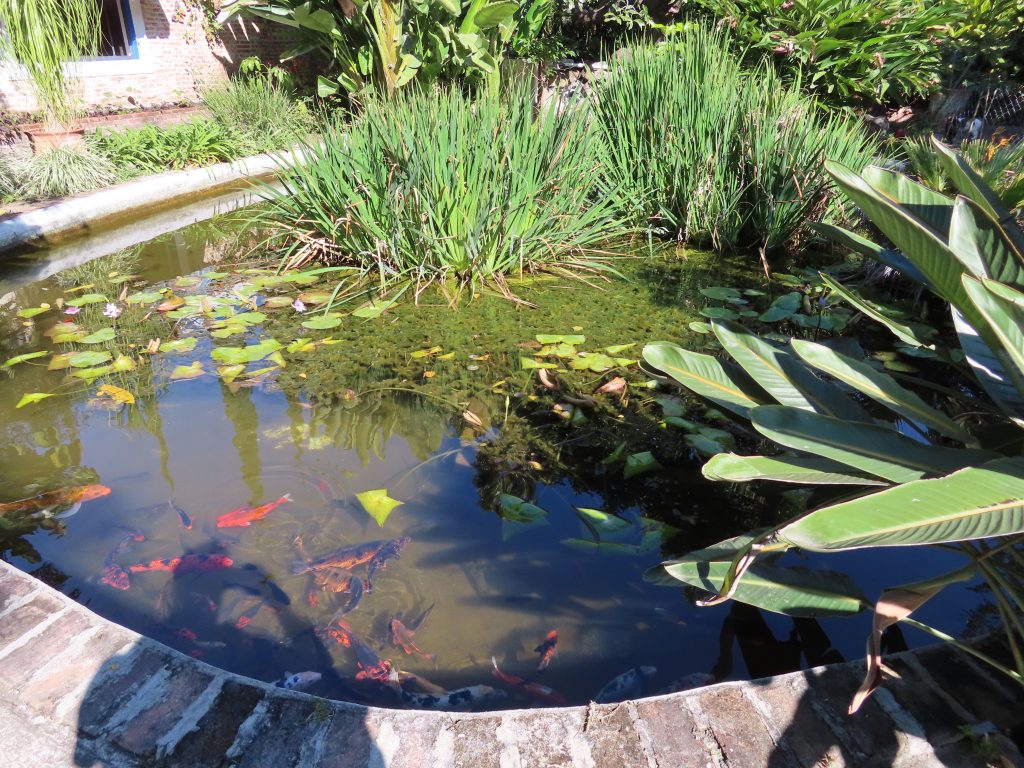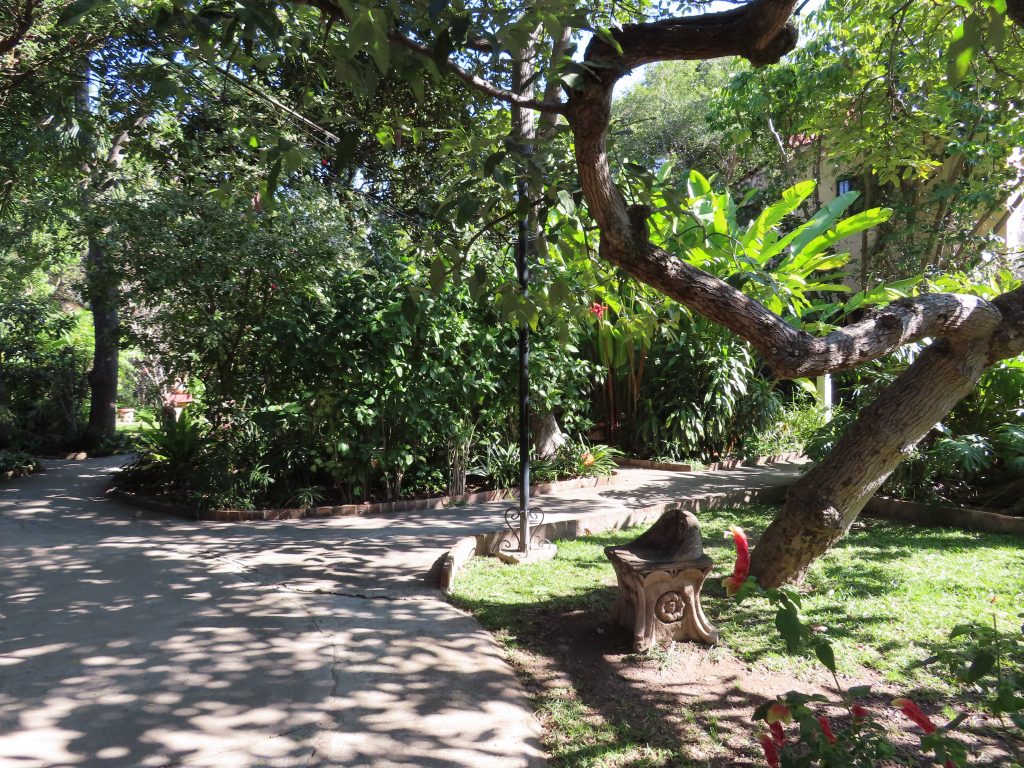 But the village itself is filled with all the delights I could hope for.
So… Do I want to live here?
I've met many expats in my time here so far, and every one of them says they absolutely love it here. Is that a good enough recommendation?