You go to the mountains for scenery, right? And I'm guessing that won't disappoint.
One of the reasons for going to Kobarid is the drive there. We'll had north out of Ljubljana on A2 (with stops around Bled if we haven't had the chance to get there already). We'll turn off A2 before we drive into Austria, heading west to Kranjska Gora, and then we'll turn south and drive through Triglav National Park.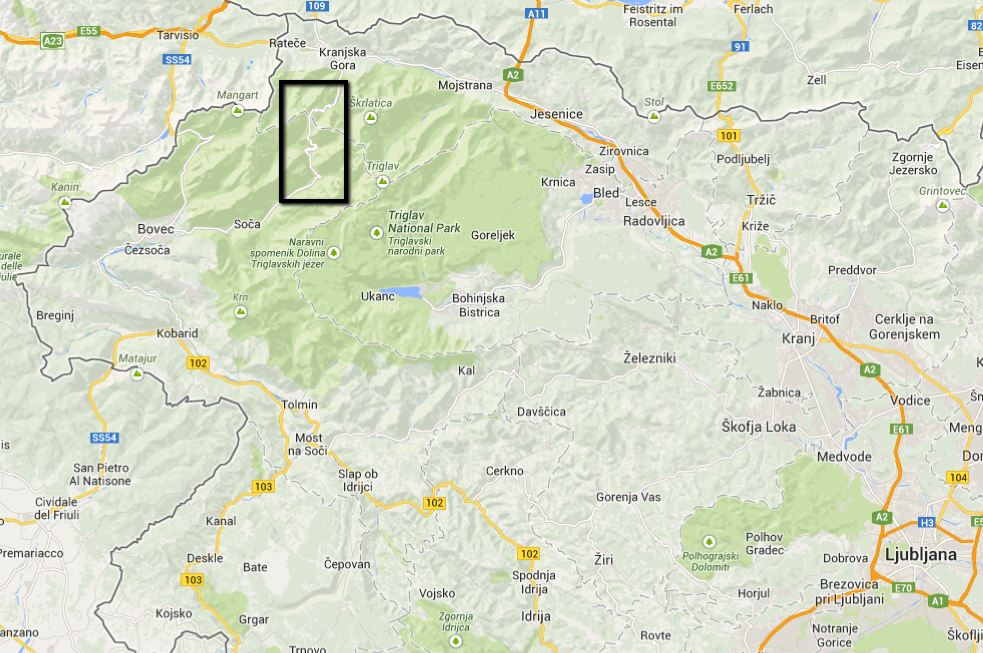 Here's a zoom in to the portion of the trip in the rectangle above. The road rises to about a mile in altitude via 50 switchbacks (24 up and 26 down).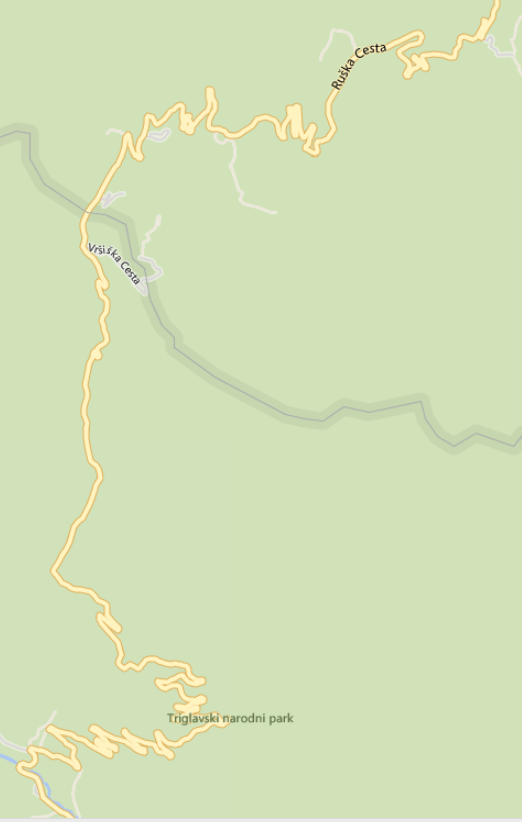 The entire route is just about 150 kilometers, but I expect this portion alone will take a few hours, with lots of stops to experience the scenery and the mountain air. There's also a lot of history in these mountains: much of World War I was fought in these mountains. The road was built during the war by Russian POWs of the Austria-Hungarian empire. There's a little Russian chapel on a spot commemorating the laborers who died in an avalanche in 1916. And Ernest Hemingway spent some time here as an ambulance driver. (Note to self: read A Farewell to Arms before the trip.)
Once we get to Kobarid (called by its Italian name, Caporetto, in A Farewell to Arms), there's actually stuff to do there. There's a WWI museum that is supposed to be very much worth visiting. And there's a historical walk of about 5 km that can be done on our own or with a guide. It takes us to wartime monuments, abandoned forts, bridges and natural sites.
Of course, a couple of days in the Julian Alps have to include a fair bit of scenery, which I think won't suck.