When I went to Italy for two weeks in 2009, I spent most of the time seeing places with rich historical and cultural significance (i.e. sightseeing), but I spent the last few days in the Cinque Terre just enjoying spectacular scenery, wonderful and challenging hikes, and quiet relaxation.
My Nordic adventure two years ago had more of a mix throughout, with some smaller, quieter places interspersed with urban tourism.
I think this trip will be also be a mix. There aren't as many urban sightseeing venues as there were on either of my previous trips, and a lot of time throughout will be to enjoy nature. But the islands of Hvar and Korčula will, I expect, be most like the Cinque Terre: resorts with a good mix of natural and human-created beauty.

Hvar
The ferry from Split to Hvar (assuming it's the high-speed catamaran) is just under an hour, so I should get there late afternoon or early evening after my day in Split. That should give me time to explore the town, have a leisurely dinner, and relax. The next day I'm hoping to rent a scooter to explore the island for part of the day, and explore or maybe take a tour of the Old Town. Then the third day, who knows. Maybe just sit outside at a cafe or on a harborside promenade somewhere, watch people, and update my blog. Or maybe take an excursion to a nearby island. If I've read the ferry schedules correctly, I won't be leaving for Korčula until late afternoon.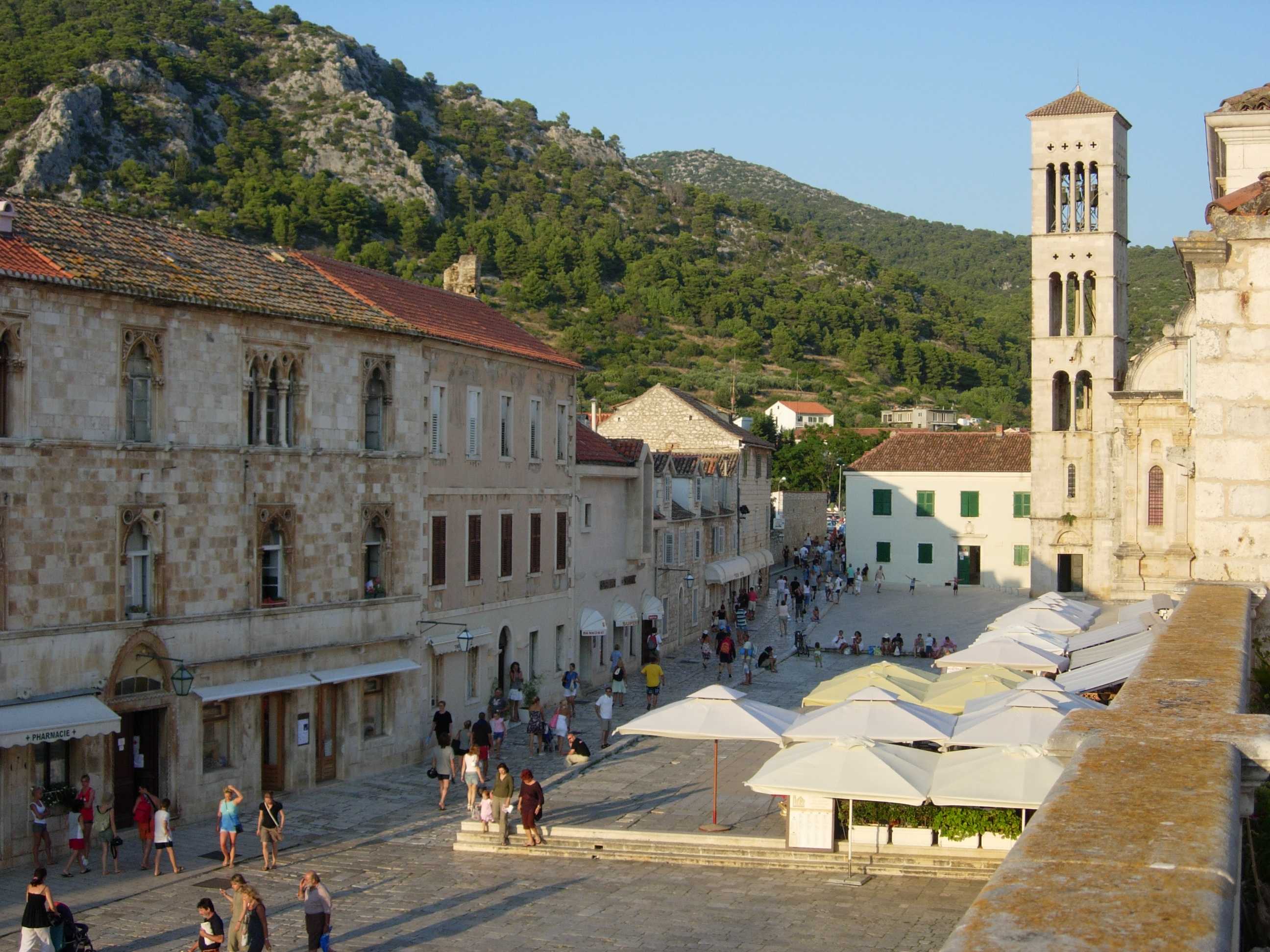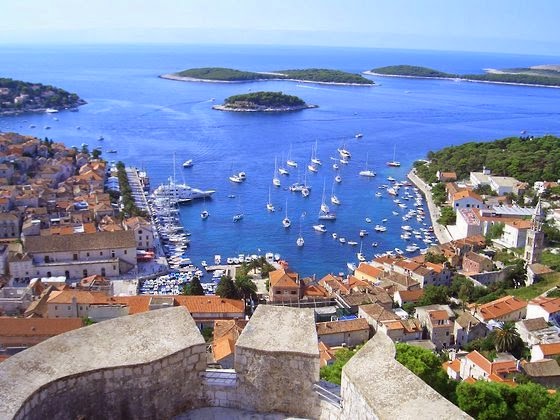 Getting out of town (maybe via a scooter rental) comes with more interesting and rewarding scenery. Much of the island is a UNESCO Heritage Site:
Stari Grad Plain on the Adriatic island of Hvar is a cultural landscape that has remained practically intact since it was first colonized by Ionian Greeks from Paros in the 4th century BC. The original agricultural activity of this fertile plain, mainly centring on grapes and olives, has been maintained since Greek times to the present. The site is also a natural reserve. The landscape features ancient stone walls and trims, or small stone shelters, and bears testimony to the ancient geometrical system of land division used by the ancient Greeks, the chora which has remained virtually intact over 24 centuries. (UNESCO)
Korčula
I won't have as much time on the island of Korčula as on Hvar. I should be arriving late afternoon, and I'll have that evening and the entire next day, but it appears the bus to Dubrovnik departs very early in morning (I'm not sure if there's a bridge or what), and the ferry service doesn't begin for the season until the first of June. So I will have to cram my Korčula activities into one evening and one full day.
The island town of Korčula boasts an atmospheric Old Town, a smattering of surprisingly engaging museums, and a dramatic, fjord-like mountain backdrop. Simpler and humbler than its glitzy big sister Hvar, Korčula—while certainly on the tourist trail—is sleepier and has an appealing (and occasionally frustrating) backwater charm. All things considered, Korčula is the most enjoyable Back Door stopover between Split and Dubrovnik. (Rick Steves)
But Rick also says that you can easily exhaust the main sights in Korčula's old town in half a day, leaving the remainder of the time for sitting in a café or on the beach. Or maybe this will afford me another opportunity to rent a scooter and get out of town to explore the island. And there's always the option of taking a hike along some coastal trail or up some inland hills.
There's a cathedral (St. Mark's, not coincidentally the same saint as Venice's, since Korčula was the southernmost bastion of the Venetian empire), a few small museums, Marco Polo's house (not really, just a house that may or may not be on the site of Marco Polo's birthplace), and the town walls.
So yeah, maybe a day in Korčula will suffice.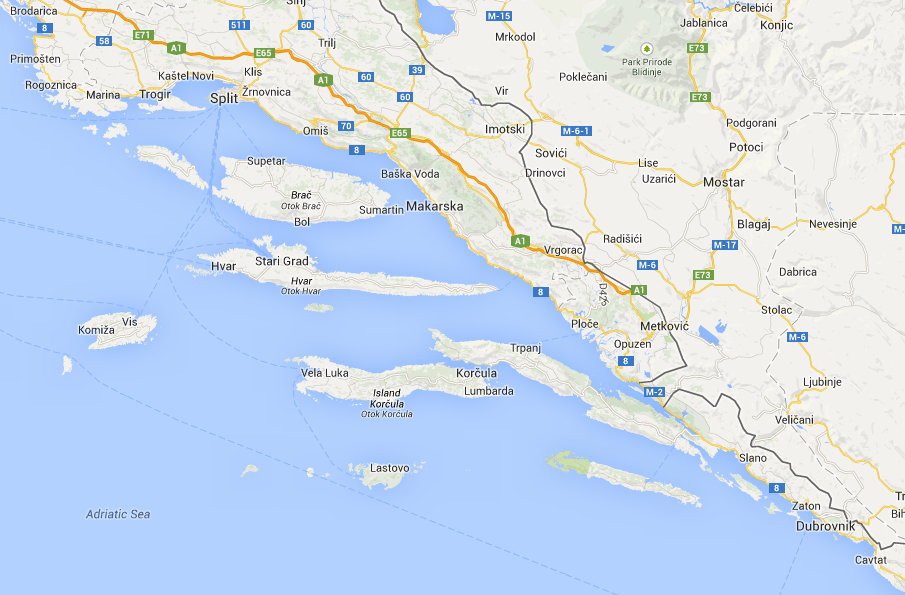 Featured image of Korčula by ModriDirkac (Own work) [CC BY-SA 4.0], via Wikimedia Commons