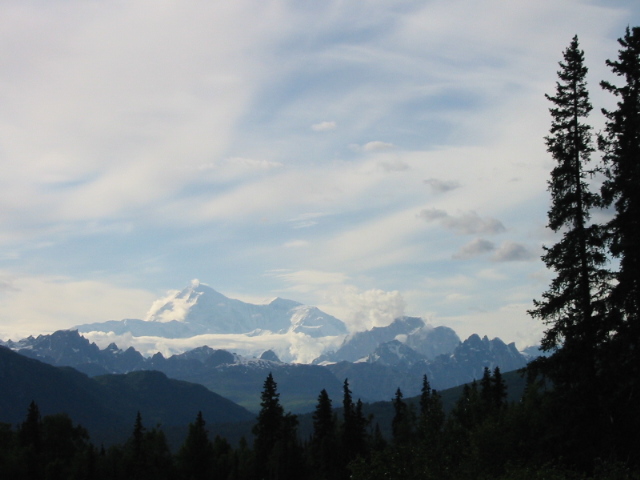 In 2003 I took my first trip to Alaska. This was also the first trip I ever took for which I kept an ongoing journal.
The blog posts for this trip were transcribed from my written journal. At the time weblogs were a pretty new phenomenon. I brought along a notebook and I wrote timed entries as I rode on trains or boats or vans or sat in restaurants or parks or other quiet places.
When I transcribed these journal entries into my blog, I added lots of photos in line in each blog entry.
I flew Seattle to Anchorage on June 30, 2003. After spending the night in Anchorage, I embarked on a five-day tour of the Kenai Peninsula by Adventure Alaska Tours. There were six of us plus Patrick, our guide/driver. We traveled first to Seward, where we embarked on a boat trip to Fox Island, and we spent the first night there. The next day we continued our boat tour of Kenai Fjords, then returned to Seward and drove to Hope, where we spent the second night. The next day we went to Homer and took a boat across Kachemak Bay to Seldovia. We spent the third night there, and the next day we returned to Homer on a small airplane and then drove back to Hope. We spent the fourth night there before returning to Anchorage.
After another night in Anchorage, I rode the train to Talkeetna, where I took a flight-seeing tour of Denali before continuing to Denali by van. I spent two nights there. The first day I took a bus ride deep into the national park. The second day I took a helicopter tour before returning by train to Anchorage. I spent one more night there before returning to Seattle the next afternoon.
Enjoy my "journal" from my Alaska trip. Or if you just want to look at pictures, check out my photo album.
Blog Posts