Ten Steps for Planning the Best Trip Ever
Because you only live once
---
Here is some advice on how to plan the best trip you've ever had.
I am not going to tell you how to book cheap airfare, get the best hotel locations, take the most interesting tours, or eat the most fabulous meals. I'm not even going to tell you the best place to go to have the best trip ever. You can get all sorts of information and suggestions on these topics with a simple web search.
My advice is about how to go about the business of planning a trip in a way that will result in your having the best trip of your life. Whether you're going on a tour, heading to a resort, taking a road trip, or setting off on a solo round-the-world adventure, if you follow my advice, you will have the trip of a lifetime.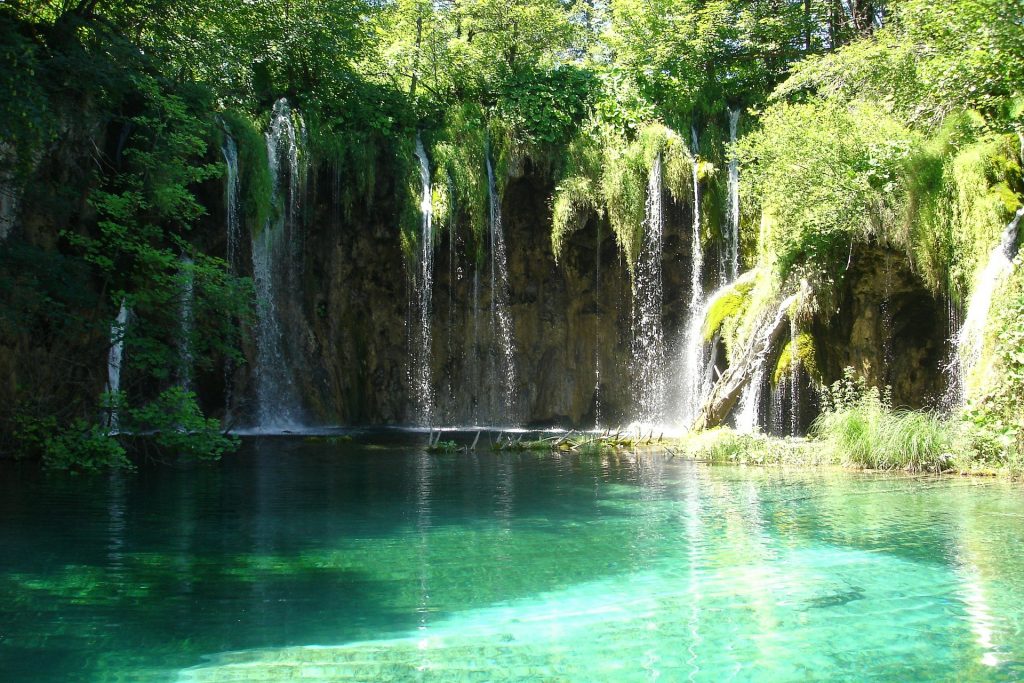 1. KNOW WHY YOU'RE TRAVELING

Before you start planning your trip, ask yourself why. And this isn't just about "Why go to Paris?" or "Why go on a safari?" It's about why you want to leave the comfort of home and, in some cases, the company of family and friends, to go somewhere unfamiliar. If you've never traveled before, you should understand that travel isn't easy. Even if you go on a tour and all the details are taken care of for you, you will have to sit in airplanes, buses, trains, and cars that are not as comfortable as your sofa. You will probably not sleep as well on the road as you do at home. You'll be tired. Your feet will hurt. You will run into language barriers and cultural differences. So before you even decide where to go, make sure you know why you're not staying home.

I think it's good to write out your travel manifesto. Jot down all the places you've been and what you got out of those trips. Have you always had wanderlust, or were you just recently bitten by the travel bug? How do you feel when you see an impressive landscape or seascape? Or when you are all alone in the wilderness? When you are navigating the sidewalks of a vibrant city? Or when you are walking along the cobbled lanes of a charming village? What do you expect from your travels? Are you interested in history? Geography? Geology? Birds and wildlife? Architecture? Nature? Shopping? Hiking? Camping? Luxury? Roughing it? Music? Art? Folk art? Crafts? Food? Wine? Beer?

There's no one reason to travel, and there's no wrong reason. So write about yours. You don't have to share it with anyone else if you don't want to.

But you can if you want. Here's mine. If you want to send me yours, feel free. I'd love to read it.

2. GET ORGANIZED

There are countless tools available to help you plan your adventure. Of course you'll use the Internet to do your homework, but you'll also find some great online tools and apps for mobile and desktop devices to help you get organized.

It doesn't really matter what tools you use. I have a few favorites for different purposes, but you can easily find tools that work for you. Some may be travel-specific; others may be generic productivity tools that you can adapt to help you organize your travel plans.

What matters is you have a good way to keep track of the information you collect. You can use a spreadsheet program to do this, or you can write things down with pen and paper. But I think the most useful tool for this is one that includes a browser extension allowing you to bookmark web pages with one click. Two good options are Pocket (a generic bookmarking tool) and Wanderlog (a travel planner with a bookmarking browser extension). Wanderlog is also a good tool to track all your travel bookings and scheduled activities. Others you may want to consider using are TripIt, Kayak, or Google Travel. Each has different strengths and weaknesses, so you can make up your own mind. The main thing is to find a tool that works for you and use it to stay organized.

3. DO YOUR HOMEWORK

It used to be you'd start planning a vacation with a trip to a travel agency. But nowadays many of us plan our own adventures and make all our own arrangements. If you're traveling independently, homework is essential. But even if you're going on a tour, doing your homework will help you select the right tour for you. Plus, your experience will be enhanced by learning about your destination in advance.

If you are still not sure where to go, start by reading about potential destinations. Figure out what looks interesting, what fits your budget, how much can be accomplished in the time you have available. If you are considering a city visit, consider the possible day trips you might want to take outside the city. If you are looking at a resort, do some online comparison shopping so you can find the amenities that are most important to you.

Count your days and count your dollars

Time and money should be primary considerations at the early stages of your research. For most of us these are not unlimited assets, so we must take them into account when planning a trip. You may wish to make a spreadsheet if you're good with Excel or Google Sheets or another such application, or maybe using a calendar. Or write it down with pencil and paper. At the earliest stages of planning you can simply estimate costs for transportation, lodging, meals, and entertainment/sightseeing. Later you can fill in details and, if you want, transfer the information into an app such as the ones I mentioned above.

Your homework should include researching transportation options. If you live near a major airport, you can probably get anywhere in the world without having to make too many connections. If not, look at how easy it will be for you to get where you want to go. Are you considering a road trip? Look at possible routes and things you might want to see along the way. (A great tool for planning a road trip is Furkot. I wrote this guide for using Furkot.) Calculate distances and timings and check them against what you consider a full-day's driving. Will you be relying on public transportation to travel between destinations? Look at train and bus schedules and make sure you can get where you want to go.

You may want to peruse guidebooks in the early stages of planning, but hold off on buying a location-specific guidebook until you've settled on your destination. The public library or a bookstore with a good travel section can be great resources, and of course the good-old internet is your friend. Try to steer away from commercial sites that are selling travel products and services. I prefer blogs and forums. (Here is a list of some of my favorites.)

I also like to visit country guides and city guides published by the actual tourism bureau or government agency. But you have to be aware that many of these sites (or other sites that resemble official tourism guides) are actually published by commercial interests that promote the products and services provided by their advertisers. If you read something that sounds terrific, try to find corroboration elsewhere.

Your research will inform every one of the rest of these steps. So start doing it before you do any further planning. But keep doing it as you move forward through the rest of the steps below.

4. SET SOME GOALS

This is related to "Why travel?" but it is more about the trip you are now planning. What do you want to accomplish on this particular trip? You may want to start thinking about your goals at the same time you begin doing your homework, but you'll need to do at least a little research before you can settle on your trip objectives. You should set your goals before you establish your final itinerary, before you buy plane tickets or anything else that is not refundable. Use your goals to help you finalize your itinerary.

This doesn't mean you won't have a pretty good idea of where you're going. In fact, you might have a pretty specific plan already in mind. But your goals will help you solidify your plans. Or they might help you rethink your plans. Either way, identifying goals for every trip is a critical part of the planning.

And it's essential to be specific in setting your goals. Sure, some goals will be less specific than others, but you should be sure to include some very specific intentions for your trip. As you write your goals down (and again, I think you should write them down, not just keep them in your head), ask yourself, "When I get home, will I know if I achieved this goal?" And if not, rethink it and rewrite it until it's something you can the success of.

Your goals should be informed by your research. That's why "Do your homework" comes before goal-setting.

Here are some goals I think are worthy, but could be rethought and improved:

Eat some good food
See nice scenery
Go hiking
See some ancient ruins

And here are some goals I've had on previous trips:

Try some local Tuscan cheeses .
Find a secluded spot on the rim of the Grand Canyon where I can enjoy the view all by myself.
Hike the four main trails between the villages in the Cinque Terre.
Visit an ancient abbey that will evoke the Fauré song "Dans les ruines d'une abbaye."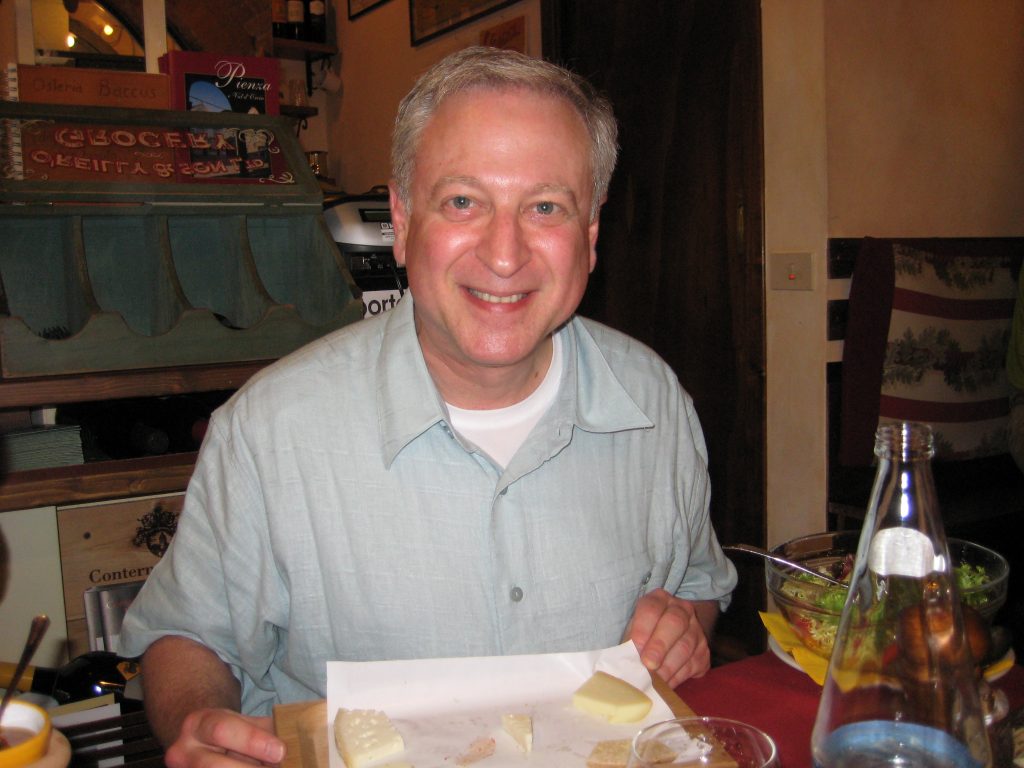 5. ASK FOR HELP
From my experience reading various online travel forums, I get the sense that many people start their planning at this step. But if you really want to get useful and valuable guidance from others, you need to have gone through these first four steps. If you are able to tell people why you're going and what you already understand, you are far more likely to get meaningful answers to your questions.
And of course, if you have friends and family who have been where you are considering going, seek their advice. There's one great advantage to getting help from people who know you: they know you! They can tailor their advice to you. But there's also a potential pitfall: they may not want to share negative experiences. So when you get recommendations from friends, it's still a good idea to follow that up with independent research.
Getting travel advice from strangers is low risk, because you won't hurt anyone's feelings if you don't take their advice. But given that there are many varied opinions about every destination in the world, expect a wide range of responses if you're asking for suggestions. That range of opinions can be useful if you just want to get some perspectives other than your own before you make up your mind. But they can also muddy the waters and make it harder to settle on a good itinerary.
For itinerary help, you may want to consider working with professionals. I've used online travel agencies and used their advice to settle on my itinerary. It means paying a little extra, but depending on the complexity of the trip and my familiarity with the language and culture of the destination, this can be a worthwhile investment. I've also used the Rick Steves Trip Consulting service, which I have found very helpful and quite inexpensive (at this writing, they have suspended this service while they work on getting their tours back on the road post-Covid; previously it was $50 for a half-hour consult). Sometimes you don't really need a lot of opinions. You just need a conversation with an experienced traveler to help you make up your mind.
But do your homework first!
Of course, if you're going to Hawaii or the Caribbean or another tropical resort, or on a ski trip, or a week in Rome, or anywhere that doesn't involve lots of detailed planning, the only help you might need is to select a hotel. If you aren't sure where to stay, asking for help is going to work out so much better if you've done your homework. Instead of asking, "Where should I stay in Honolulu?" do your research, find two or three places that appeal to you, and ask people about those specific places. Or at the very least, state your budget, the general area you want to be, and specific amenities you're looking for. "I'm looking for a hotel with a pool, easy walking distance to the beach, under $150 a night."
The help you'll get from online forums is best if you need objective answers to your questions. Last year I was planning a trip to Mexico. I wanted to find someplace quiet where I could relax and enjoy tranquil surroundings, but I didn't want to go to a beach or resort teeming with Americans. I posted on the Thorn Tree forum (which no longer exists) at Lonely Planet. I had to weed through some replies that were not so helpful, but I did get some good advice and was able to make a decision. And Tepoztlán, which one person suggested, was wonderful, though not a very quiet town.
On the other hand, if you ask open-ended questions looking for help without having done some homework first and with no ideas of your own about what you are looking for, you're likely to get advice that's all over the place and muddies the waters rather than steering you toward a decision. Plus, if you haven't done your homework, you might not get the kind of responses you are hoping for.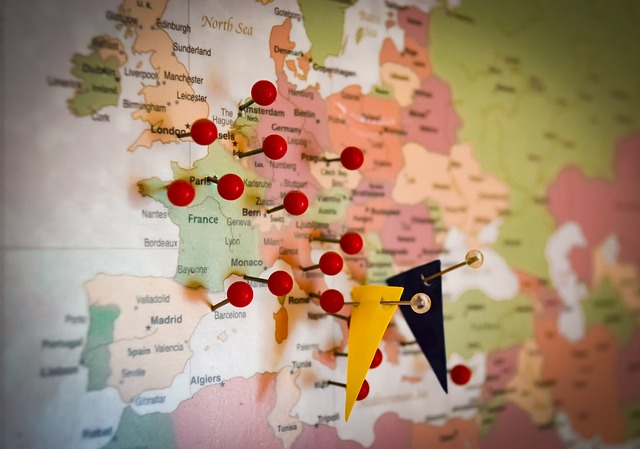 6. LIMIT YOURSELF REGIONALLY
There is a tendency among humans to think of everything that's far from where we live as close together. We just aren't good at appreciating the distance between two places that are far from us but in the same general part of the world.
If we fly 6 or 8 or 12 hours or even longer to visit a distant corner of the world, it is tempting to want to see as much as we can. On a first trip to Europe, people often want to see Rome, Paris, London, and more. Or on a trip to Southeast Asia, you might want to go to Vietnam, Laos, Cambodia, and Thailand. And then you look at a map and discover that Vietnam alone, from north to south, is tall enough to stretch from Canada to the Gulf of Mexico. Or you look at trains from Rome to Paris and discover how long it takes, even on one of those high-speed European trains.
It takes time to get from place to place
Covering a lot of distance takes a lot of time, and that is time you could spend doing what you came on vacation to do: see stuff. Unless riding on trains was one of the goals you identified (and if it is, it's a perfectly worthy goal), you don't want to spend your limited vacation time getting from one city to another. If you already spent the better part of a day getting there, you should select destinations that allow you to maximize your time fulfilling your goals.
If someone told you they were coming to visit the USA and had one week and wanted to go to New York, San Francisco, and Chicago, you'd probably tell them they were crazy. You'd suggest they cut San Francisco, and probably Chicago as well. But I regularly read about travelers from the US who are going to Europe and want to see London, Paris, Rome, and Amsterdam in two weeks, or some such thing. And then they want to know if they can squeeze in a side trip to Bruges! Don't spend your limited travel time checking in and out of hotels, waiting in airports and train stations, or moving from point A to point B.
But there's another reason to limit yourself regionally: a trip in a single region will allow you to learn and understand more about that place. If you have two weeks, you could jump from Italy to Norway to Scotland. When you're done, you'll see a variety of places, but you won't remember the difference between Trevi Fountain, Geiranger Fjord, and Loch Ness. Depth makes for better travel than breadth.
7. STRETCH YOURSELF THEMATICALLY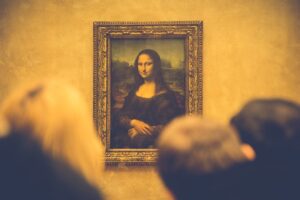 Although I think the best trips are done within a limited geographical area, I don't think you should limit the kinds of activities you undertake while traveling.
The best itineraries involve a combination of big cities, small towns, countryside, and nature. Fortunately, you can get all these things without traveling long distances between them. Norway in a Nutshell, an independent itinerary between Oslo and Bergen that can be done in as little as a single day, offers all four experiences with connections on trains, boats, and buses. Similarly, you could go from Paris to the Loire valley, from Las Vegas to the National Parks of Arizona and Utah, from Tokyo to any of the surrounding prefectures. In fact, pretty much any city in the world can be used as a base for exploring nearby villages and to get away into rural and unspoiled settings. So if you have just a week for your vacation, you can still break things up while staying in the same hotel the entire time.
I love art and love visiting art museums. But after a few days in Florence, I was ready to go to the Cinque Terre and enjoy hiking. And when I stayed in Amsterdam for five days, I needed one day to visit some rural communities north of the city, and also spent some time just enjoying wandering through Vondelpark.
If you're planning a multi-week itinerary, consider varying things. If you're traveling by air, fly open-jaw, into one city and out of a different one. And find a route between them that will give you opportunities to see many different kinds of things.
Of course, if you want to spend a week lying on a beach drinking piña coladas, who am I to argue? But maybe order a mojito at least once!


8. PLAN TO LOVE WHAT YOU SEE, NOT REGRET WHAT YOU MISS
One of the greatest pitfalls in trip planning is the tendency to add too many "must-sees" into your itinerary.
You can't fit your entire bucket list into every trip. You can't see every museum in Berlin, or every hilltown in Tuscany, or every waterfall in Iceland, or every windmill in the Netherlands. Not only that, but sometimes you will have to make a very hard choice among a few of your top picks. Something you were really looking forward to might end up on the cutting-room floor.
Having made these hard choices, you have another choice: you can be disappointed about what you didn't get to see, or you can concentrate on enjoying what you see.
Don't be that guy.
9. FIGURE OUT HOW TO TRAVEL RESPONSIBLY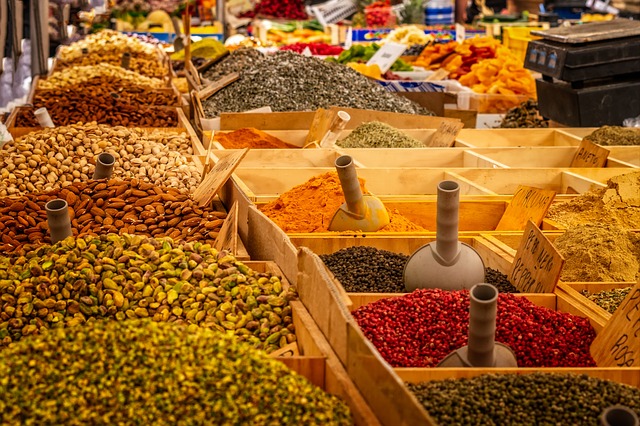 You can actually skip this step and still have a great trip.
But you won't have the best trip ever. And skipping this step will make it harder for future travelers—including you, assuming this won't be your last trip ever—to have brilliant adventures all over the world.
Responsible travel means a lot of different things, and there are many ways to travel responsibly. But the main reason to travel responsibly is to preserve the planet in general, and travel destinations all over the planet, for the next generation.
Travel involves many activities that increase carbon production in the atmosphere. A simple web search will help you find many resources on how to reduce your carbon footprint when traveling. Other terms you might search for are "sustainable travel" and "ecotourism."
The environmental impact of travel is only part of the story. Travel also has economic, social, and cultural effects on the places we visit. Part of your homework as you plan your trip should be to understand these impacts and consider ways to make them more positive than negative. Try to avoid contributing to the adverse effects that tourism brings to many parts of the world. Be sensitive to local cultural norms. Support the local economy. Be a good ambassador for your homeland and your hometown.
10. DON'T TRY TO HAVE A PERFECT TRIP
On the perfect trip you fly first class, you eat all the best food, meet all the most interesting people, see all the most extraordinary sights, and stay in the most delightful accommodations. There are no crowds. No graffiti. No lines to get into any attractions. You don't suffer from jetlag. You never get lost. You never get tired or sick. Your feet never hurt. You pack exactly as much as you need, and your luggage is lightweight and easy to carry. You go on the most fascinating tours. It never rains. There are no delays, no missed connections, no traffic, no noisy neighbors keeping you awake. When you get home, you are invigorated, refreshed, energized, and loaded with wonderful memories, spectacular photos, and meaningful souvenirs you bought from charming vendors in quaint village markets.
The perfect trip only happens in your imagination. When you are planning, none of that bad stuff ever happens. Everything goes smoothly. There is evidence that planning your trip is the happiest part of it.
If you try to have a perfect trip, you are bound to be disappointed, and one disappointment can easily sour your entire experience if you let it. Good planning maximizes your ability to be adaptable and flexible, so when things don't go according to plan, you can recover and get on with the adventure.
Follow the first nine steps, and your trip won't be perfect. But your experience will be. And you are sure to enjoy the planning!