So yeah, I didn't blog on days 15 and 16. Here they are in a nutshell:
Day 15
I hiked to Angels Landing in Zion National Park. (Except I didn't go all the way to Angels Landing. I stopped at what is called Scouts Lookout or Scouts Landing. I thought the view from up there was amazing and it was a great hike.) I know I wasn't going to post pictures from Zion, but above is the view from Scouts Lookout, where I spent about a half hour resting after the climb, chatting with other hikers, and just enjoying the scenery.
Then I did the Riverside Trail, which was a very easy walk along the river. Then I wanted to do two more hikes before departing, but it started to rain, so I left and drove to St. George.
Day 16
I was warned it would be extremely hot in St. George in late May, but it was 60 degrees and drizzly. I had planned on spending a few hours in the morning at Snow Canyon State Park before heading to Las Vegas and catching my flight home, but because of the rain I decided to head on out of town. The rain stopped about halfway to Vegas, so I took at detour off I‑15 at Logandale and headed to Valley of Fire State Park, but just for a drive-through. Then I went to the airport, dropped off my car, and flew back to Seattle.
I made the mistake of prepaying for a tankful of gas when I picked up my car, so I wouldn't have to worry about refueling before dropping it off. But I worked it out beautifully: the low-fuel light came on about 20 miles from the airport, and I drove in to the rental return on fumes.
I thought I'd do a list of highlights, lowlights, lessons learned, regrets, etc.
Smartest pre-trip expenditure
Day-pack and hydration bladder. I loved the convenience and ease of carrying 2 liters of water and being able to take a drink without stopping, and not worrying about running out of water. Sometimes I put ice in as well, and it didn't slosh around since the bladder shrinks as you drink. And the Osprey Daylite pack was just the right size, smaller than the full-size backpack I already owned.
Second smartest pre-trip expenditure
$80 America the Beautiful card, good for entry to all national parks. I used it at the Grand Canyon, Bandelier, Mesa Verde, Natural Bridges, Bryce, and Zion. It more than paid for itself, plus it was convenient to have it and not worry about paying at each park. (I still had to pay at state parks.)
Third smartest pre-trip expenditure
New luggage. I knew I was carrying enough with me that I'd need to check a bag, which is something I have not done since before the airlines started charging for that privilege. I wanted something durable and easy to wheel, and I found a relatively cheap one at Fred Meyer (just $80).
Worst expenditure
Shelling out to upgrade to a convertible. I had visions of cruising through beautiful scenery with the top down, but the weather was either too cold, too windy, or too wet most of the time. Half the time I put the top down I ended up pulling over to put it up again because I was too cold or tired of being buffeted by the wind. I think I had three short, pleasant drives with the top down over the entire two weeks.
Best weather
Day 15 morning in Zion. It was sunny and pleasant, starting in the 50s and working up to the 60s by early afternoon. Perfect weather for hiking.
Worst weather
Tie: Day 2 blowing wet snow at the Grand Canyon; Day 5 blizzard on I‑40 east of Gallup, New Mexico, that had traffic to a near standstill; Day 8 drive through another blizzard in the mountains northwest of Taos; Day 15 afternoon in Zion, when the skies opened up and the rains came down.
Friendliest person
Tom, the bartender at Carver Brewing Co. in Durango.
Unfriendliest person
Unnamed man in Ridgway, Colorado, who yelled at me after I took a picture of some interesting old houses across the street, that I should cross to the other side of the street and "I don't want me or my house in your fucking camera." After I told him I hadn't taken his picture he yelled "Bullshit, just cross the other other fucking side of the fucking street." I should have told him I had no interest in taking a picture of his ugly fucking house or his ugly fucking face, but this was a small town in Colorado, and it occurred to me he might shoot me. So I just walked on as he continued to yell at me.
Best tour
Ranger-led tour to Balcony House in Mesa Verde. Ranger Jan really brought together the history, the legend, and the culture, making the experience meaningful and informative.
Worst tour
Lower Antelope Canyon was stunning and amazing to see, but the girl who led the tour, when she wasn't trying to keep us all together, merely pointed out all the rock formations that looked like animals or people. ("If you look up there, you'll see an eagle's head." "If you look over there, you'll see an elephant weeping.") There was little or no geology or history. I had to suppress laughter because the whole thing was so silly.
Second worst tour
The Cathedral Basilica of St. Francis of Assisi in Santa Fe. The docent described everything from her perspective as a parishioner and devout Catholic, so instead of history it was all miracles. I left halfway through.
Best meal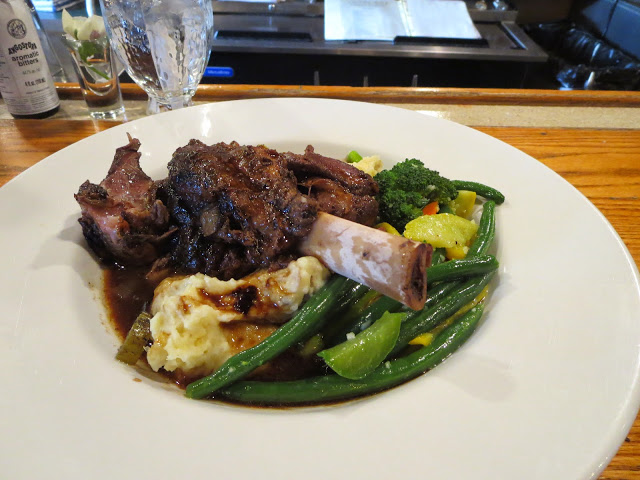 Worst meal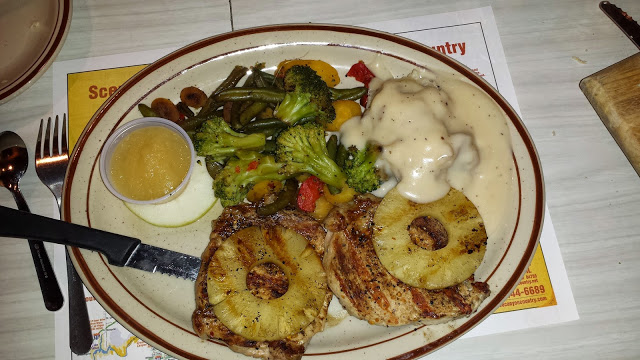 Most interesting meal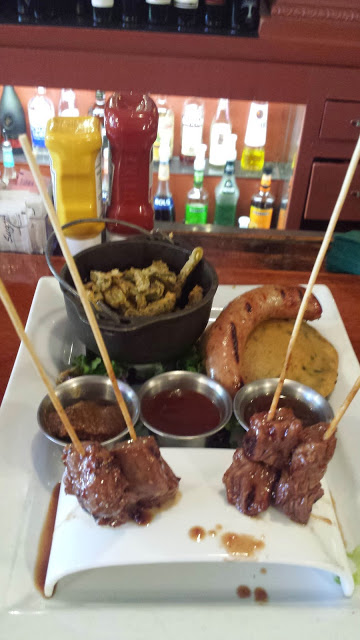 Food I could have eaten but didn't
Seafood. Why travel from Seattle to the desert southwest for seafood? (Also Thai food for the same reason.)
Best dessert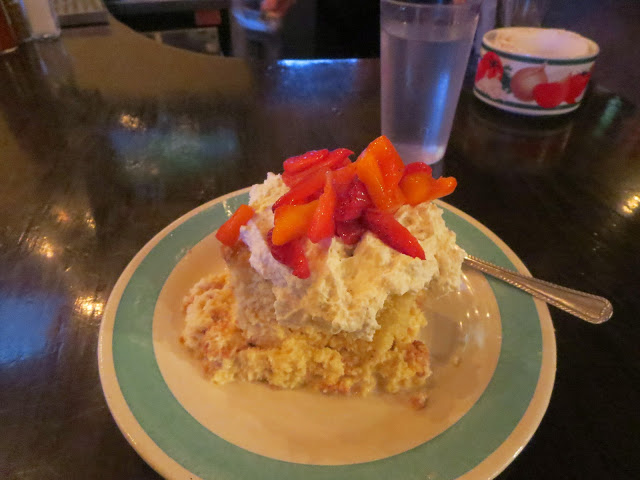 Second best dessert/treat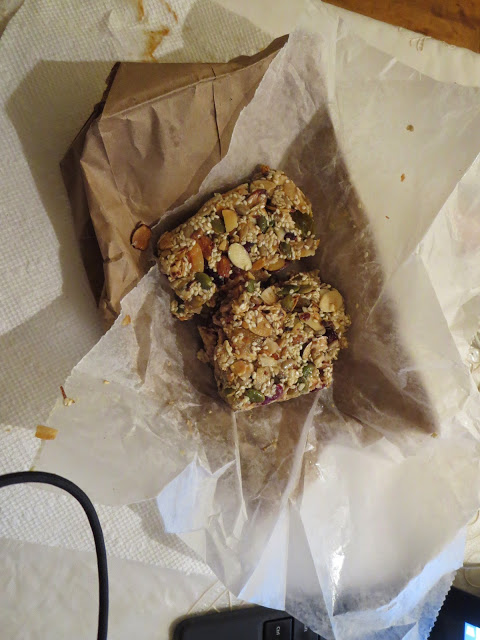 Most sublime moment
Morning of Day 2, sitting all by myself for an hour at Yaki Point in Grand Canyon National Park, watching the morning sun burn off the clouds and fog and light up the canyon little by little.
Best evidence I'm a nerd
I tracked my mileage every day:
| | | |
| --- | --- | --- |
| Day 1 | Airport/Hoover Dam/Grand Canyon | 292 |
| Day 2 | Grand Canyon | 79 |
| Day 3 | Grand Canyon/Flagstaff/Sedona | 139 |
| Day 4 | Sedona | 101 |
| Day 5 | Sedona/Santa Fe | 420 |
| Day 6 | Santa Fe | 0 |
| Day 7 | Santa Fe/Bandelier/Los Alamos/Taos | 124 |
| Day 8 | Taos/Durango | 215 |
| Day 9 | Durango/Mesa Verde | 125 |
| Day 10 | Durango/Telluride | 123 |
| Day 11 | Telluride/Mexican Hat | 257 |
| Day 12 | Mexican Hat/Bryce | 308 |
| Day 13 | Bryce | 72 |
| Day 14 | Bryce/Zion | 108 |
| Day 15 | Zion/St. George | 51 |
| Day 16 | St. George/Airport | 160 |
| | TOTAL | 2,574 |
Best evidence everything was beautiful
I posted about 1200 photos on Picasa, and those are only the ones that made the cut. I probably deleted nearly that many. A lot were duplicates with slight variations to get the best foreground or lighting, but I also deleted many that were good but didn't quite make it into the top 1200.
I realize I've posted far too many pictures for people to browse through, but they're more for me, to be my way of remembering the beautiful things I saw on this trip. For you I've created a Highlights album, a collection of my favorite pictures from the trip. Enjoy, and I'll see you next time I'm off on an adventure somewhere.