Cities, scenery, wildlife, beaches, rain, and heat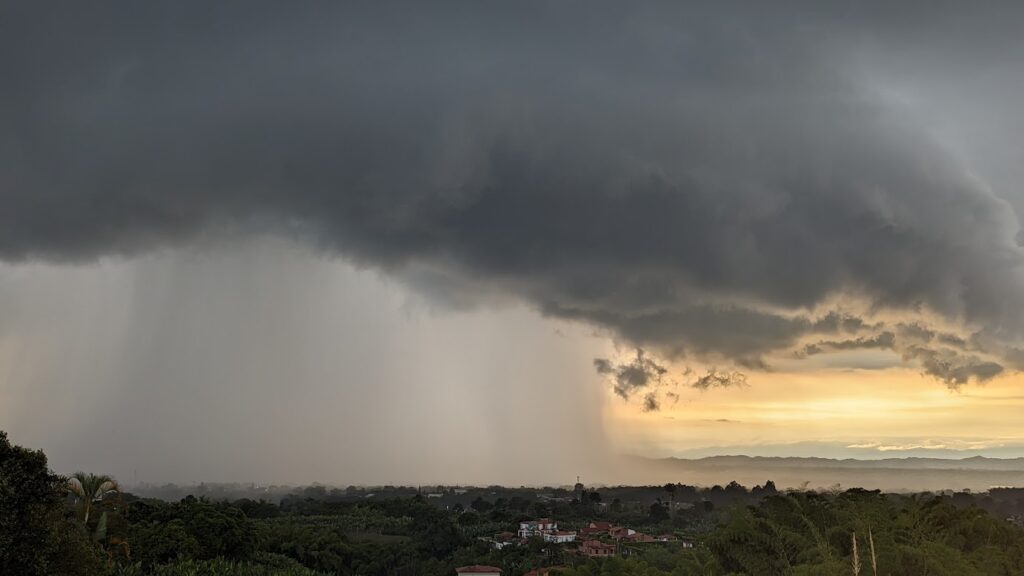 When I was planning my trip to Peru and Ecuador last year, I signed up for an optional post-trip extension to Colombia. But because too few people signed up, Overseas Adventure Travel had to cancel the extension. So I decided to do Colombia on my own. Some research suggested that January is the ideal month to visit because it is dry season.
It turned out that figuring out transportation from place to place in Colombia was a big challenge, so I opted for a tour with Explore! They are a British travel company.
When I was looking for flights, I found that Copa Airlines offers free stopovers in Panama, so I booked four nights in Panama City and arranged for three day-trip excursions with Panama Road Trips. This turned out to be the highlight of my entire trip. Panama enchanted me. The city is stunning, the canal fascinating. I saw lots of birds and other wildlife, and I had an interesting visit to an indigenous community.
The Colombia tour was excellent. Although the pace was quicker than I usually like to do, with mostly two-night stays, everything was managed efficiently. And my tourmates, mostly British, were a delight to travel with. But Colombia overall did not rise to my expectations. The cities were not especially attractive or interesting. In spite of being dry season, it rained hard most afternoons and evenings. The scenery was nice but not spectacular. And the food overall was okay but kind of the same everywhere we went. Cartagena was definitely the highlight, but it was so hot and humid there that it was hard to appreciate. And there were other unique and special places, several outstanding museums, and great opportunities to commune with nature.
I liked Colombia, especially the people, who were friendly and welcoming. And I wasn't disappointed, just not wowed.
Photos
---
Blog Posts