Wednesday, 9:00 am
The answer to this question, posed last night by my friend Cathy, is below.
But before I write about the really important stuff, here's a rundown of yesterday's sightseeing.
Market
Our first stop yesterday morning was at a market where residents shopped for meat and produce. While prices were low by US standards, Felix gave us the challenge of trying to "buy" ingredients for a single meal with 100 Cuban pesos (about $4 US, and more than Cubans typically earn for a day's work). It was nearly impossible.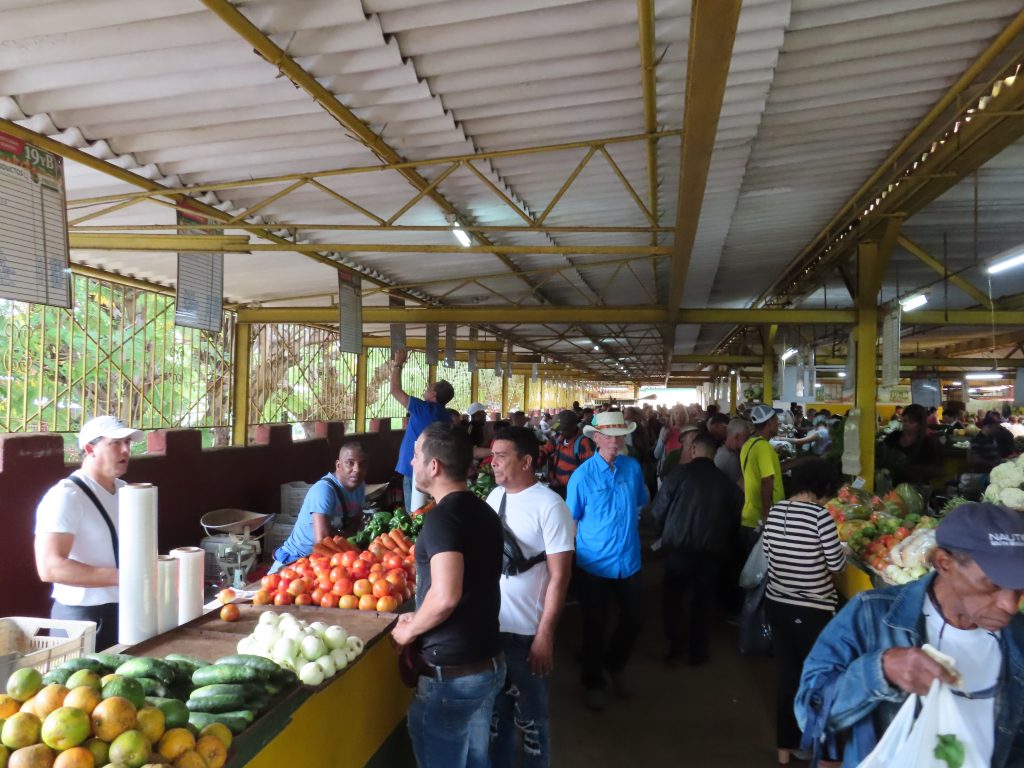 El Capitolio
Our next stop was the beautiful Capitol Building. We walked through in a big group with a guide who told us which numbered narration to listen to on our headsets. "For security reasons," we were not allowed to wander off on our own.
Built in the 1920s, El Capitolio clearly represents a long-ago era of Cuban history. The opulence impressed me and at the same time feels out of place here.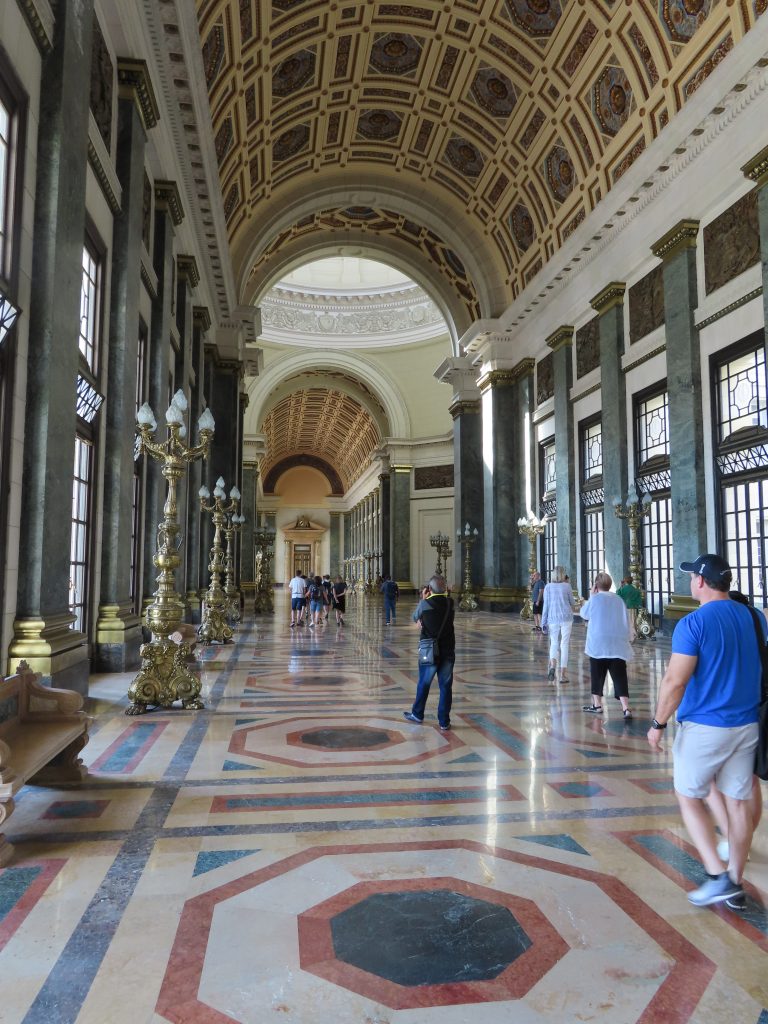 Other stuff
We visited another museum after that. It was the Museum of ______. I don't know what goes in the blank. It was a huge old house with a central courtyard and rooms that displayed some stuff related to Cuba's military history. I didn't particularly enjoy it.
After a break for lunch we came back to the hotel for some down time. I hung out by the pool for a while and fell asleep in a lounge chair.
Cathy and I decided to go simple for dinner, so we had dinner in one of the downscale eateries in the hotel. We had cheeseburgers with fries and milkshakes. The burgers were big but dry, there were literally seven French fries on the plate (I counted), and the milkshakes were more like chocolate milk. The rest of my meals here are going to be more adventurous.
Tropicana
Our night ended at the historic and resplendent Tropicana Night Club. But now it's almost time to head out on today's sightseeing, so I will write about that later.
But the answer to the question is "Both."