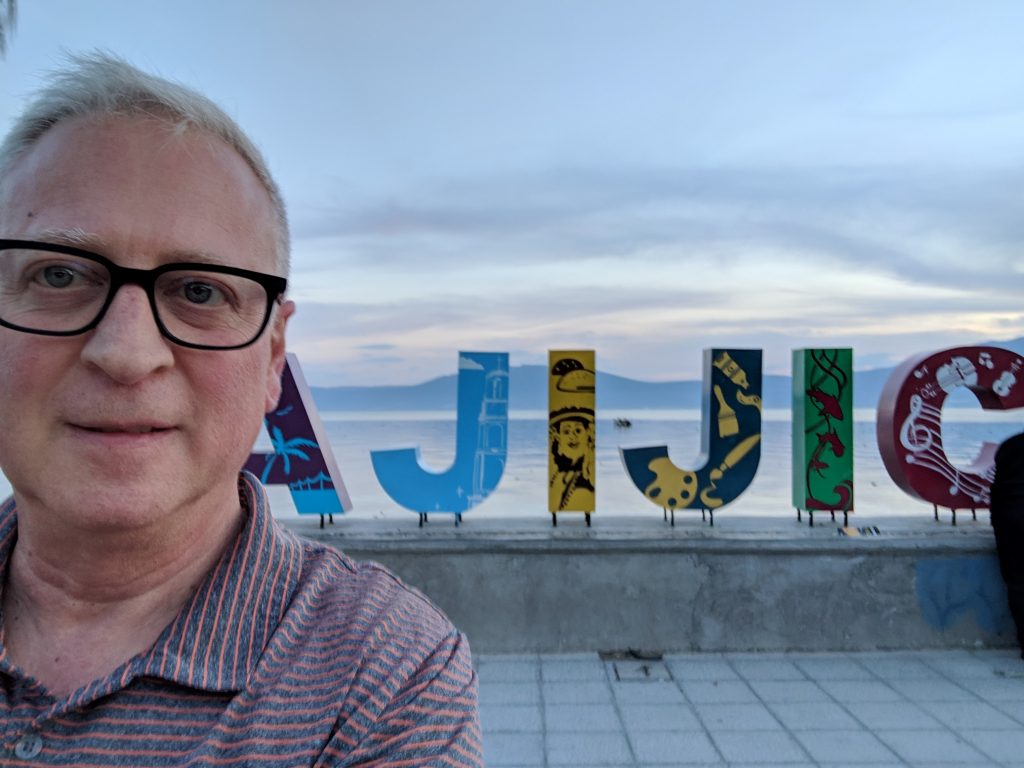 As I write this (January 31, 2019), it both pains me and delights me to realize that retirement is not far off.
I've always assumed I could find the ideal retirement location in the United States. I like a climate that's not too hot and humid, a place with lots of activities to participate in, and easy access to an airport from which I can travel around the world in not too many stops.
But political and economic circumstances have led me to seek a retirement destination elsewhere. The challenge is to find a place that ticks all the boxes and also welcomes expats. So many of the places I have traveled would be ideal, except they are either very expensive or very difficult to emigrate to.
When I traveled to Mexico in December 2017, I fell in love with the country and the people. But there are challenges: I don't speak Spanish, and it's hot in Mexico.
Then I learned about Ajijic. And I decided to check it out. So I went down there earlier this month for a week.
I took a red-eye flight from Seattle to Guadalajara on Volaris (a low-cost Mexican airline that has the only direct flights on this route but that definitely reminded me that you get what you pay for). I hired a local guide (via ToursByLocals) to pick me up at the airport, give me a tour of Guadalajara and Tlaquepaque, and deliver me to my Airbnb in Ajijic. Then I spent six nights learning about Ajijic and trying to determine if it's where I will retire.
Stay tuned to find out what I decided.
Photo Albums
Guadalajara and Tlaquepaque (94 items)
Ajijic (92 items)
Blog Posts