Some trips plan themselves. Others require thinking and rethinking, a lot of second guessing, trade-offs, sacrifices in the name of time, and tough decisions for reasons of practicality.
Take, for instance, the trip I'm planning for next spring to Germany, the Czech Republic, and Poland.

When to go?
My spring travels have always been in May. The weather is usually good, days are long, and it's still shoulder season, so crowds are not as bad as they get later in the summer. Plus I can save a day off from work by scheduling my trip to include Memorial Day weekend.
I originally thought I'd do this trip in that time frame. But after asking some questions on the Rick Steves forum and on Lonely Planet's Thorn Tree forum, I've started to consider moving my trip earlier. For one thing, May can be unpleasantly warm for someone like me, who considers 50° temperatures short–sleeve weather and anything much above 60° on the verge of uncomfortable. Also, several people have told me that Poland gets very crowded in May, mostly with locals who have vacation at that time. And May 1 is a big holiday throughout Europe, meaning I will be competing with locals for train reservations and hotel rooms, probably that entire week.
So I've started looking at starting my trip as early as March 30. And the more I think about it, the better I feel about traveling in April rather than in May. I found some data about this year's temperatures. Here's a graph for Prague: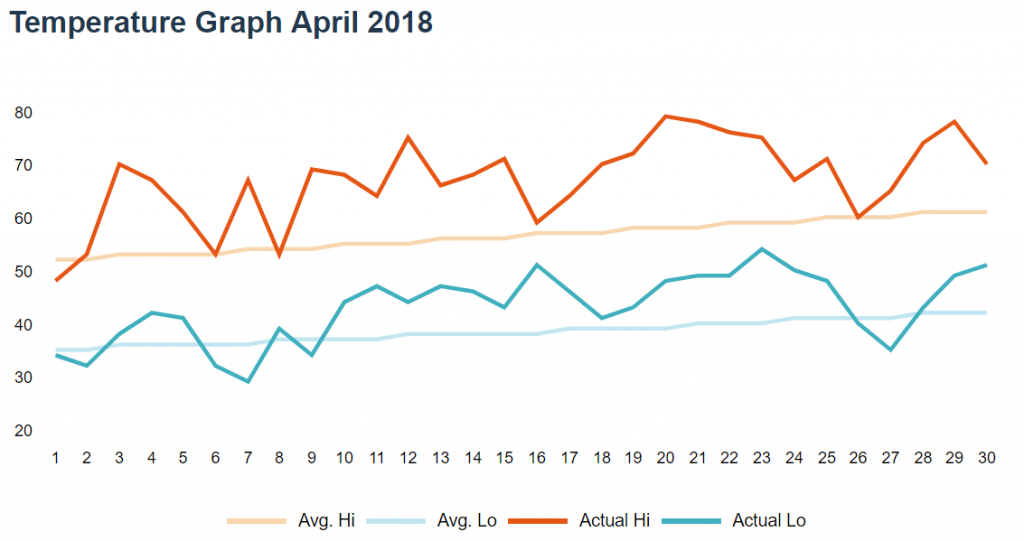 And a graph for Berlin: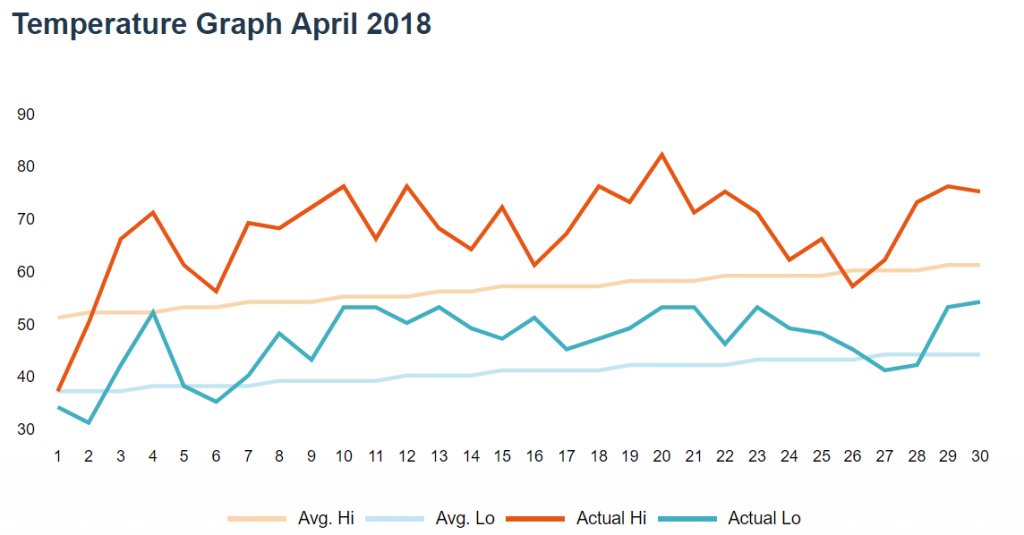 And here's one for Gdańsk: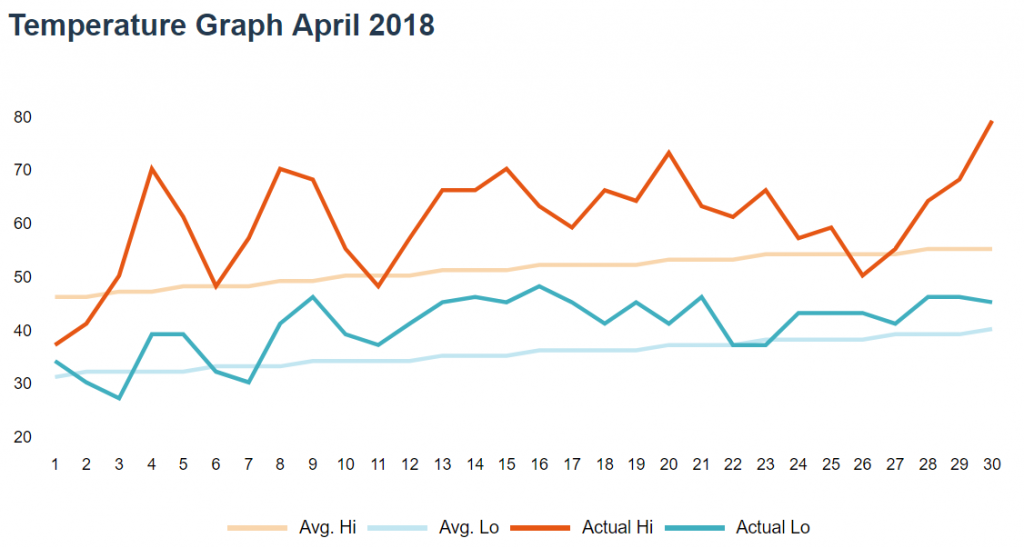 In all three cases, April temperatures were well above average. And this trend continued in May for all three cities, with all three cities hitting above 80° and even some 90° days in Berlin. I think I'll be happier with cooler April temps, even if next year is closer to normal. It would mean being there over Easter, but I'm hoping that will make for some interesting spectacles and not for a lot of museum closures or excessive crowds.
Where to go?
When I started thinking about this trip, I had three main cities in mind: Berlin, Prague, and Krakow. I knew I wanted to see more of Poland, but wasn't sure where. And I knew I wanted to spend some time in Leipzig to see Bach sites (as well as other music–related locations) there.
When I began researching in more depth, other cities piqued my interest: Dresden, Český Krumlov, Wrocław, Gdańsk, and Poznań. Then I learned about some other places worth visiting that might be easy day trips. But when I started figuring out how to connect everything, I realized I had to cut some places in order to find time to do the day trips I wanted to do and have adequate time to explore each city I was visiting.
Ultimately, I have regretfully decided to cut Český Krumlov and Poznań. So I'm currently thinking the following (still subject to change):
All this is still in flux, but at least it's starting to take shape. And while there are a lot of Holocaust–related sites on this trip, I can't really imagine being able to handle too many visits. There will also be many opportunities to attend music performances
What order?,
As I've been researching airfares, I am finding that I may be changing the order of things significantly once I decide where to fly into and out of. The order above was my original thinking, but it is looking like flying into Prague is cheaper than flying to Berlin, and flying home from Gdańsk might be better than from Warsaw.
Decisions made!
When I started writing this yesterday, I wasn't sure of a lot of things. But now I have booked my flights!

I am flying Lufthansa to Prague (via Frankfurt), arriving on March 31, and I'm flying home from Gdańsk on April 27.
I love it when plans take shape! Now to work on lodging and transportation…
Actually, I won't be working on it very much, because I've decided to work with JayWay Travel once again. They did a great job with the logistical arrangements for my Balkan adventure in 2014, so I'm happy to trust them with this trip too. I will get to select lodging based on their recommendations, but they will make all the bookings for me.