In 2005 I competed as part of a duplicate bridge team and we won a chance to represent our region in the Grand National Teams event for Flight C (the lowest bracket) at the North American Bridge Championship in Atlanta.
Since I was traveling to Atlanta for the NABC, I decided to combine the trip with a vacation, and I settled on a road trip from Maine into the Maritime provinces of Canada. At the time I'd been to 48 of the 50 states (all but Maine and Hawaii), so this would give me a chance to check off #49, plus two provinces I'd never been to.
I didn't blog or journal during this trip, so here's a brief rundown:
Sunday, July 24
I flew from Atlanta to Portland and rented a car. From there I drove up the coast on US Highway 1 to Bar Harbour, stopping for lunch in Wicasset at the famous Red's Eats. I visited Acadia National Park that evening to see the sunset from Cadillac Mountain, and I spent the night at the Yankee Lady Inn.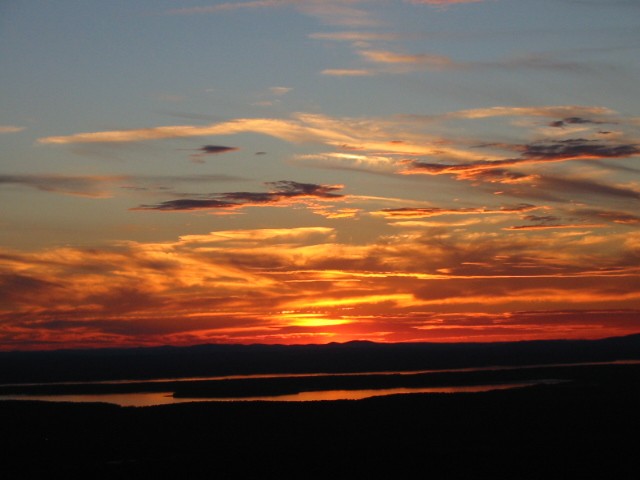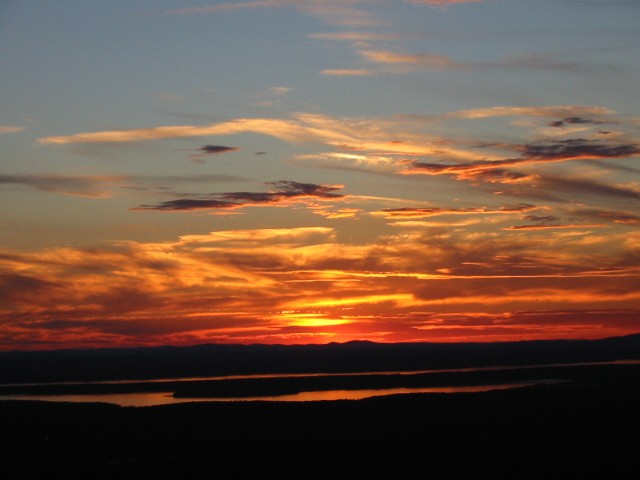 Monday, July 25
After spending the morning at the park, I continued Driving north on US 1, I detoured to the Schoodic Peninsula and onto Campobello Island (which is actually in Canada), where I visited Roosevelt Campobello International Park to see FDR's summer retreat. I also stopped at Quoddy Head Lighthouse in Lubec, Maine, the easternmost point in the USA.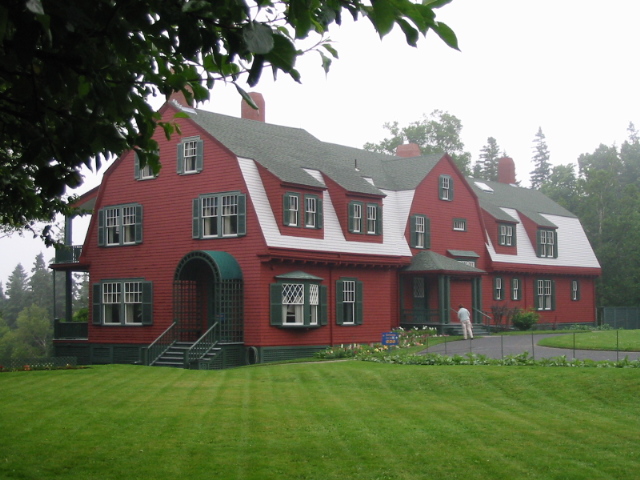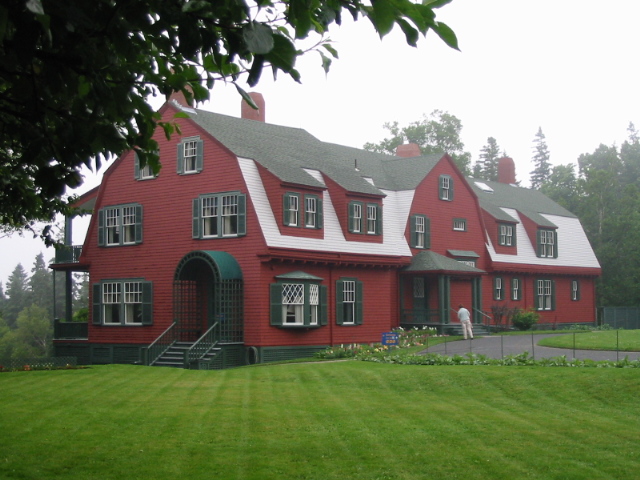 Then I came back into Maine to continue north on US 1, crossing into Canada from Calais, Maine, to St. Stephen, New Brunswick. I stopped briefly in Saint John before settling in for the night at a cheap motel in Sussex.
Tuesday, July 26
I started the day with a visit to Fundy National Park. After that I visited the Hopewell Rocks. Then I stopped in Moncton for a brief walk before heading into Nova Scotia. I was staying the night at the Belgravia B&B in Truro, but first I took a rather long detour to see the lighthouse at Cape d'Or.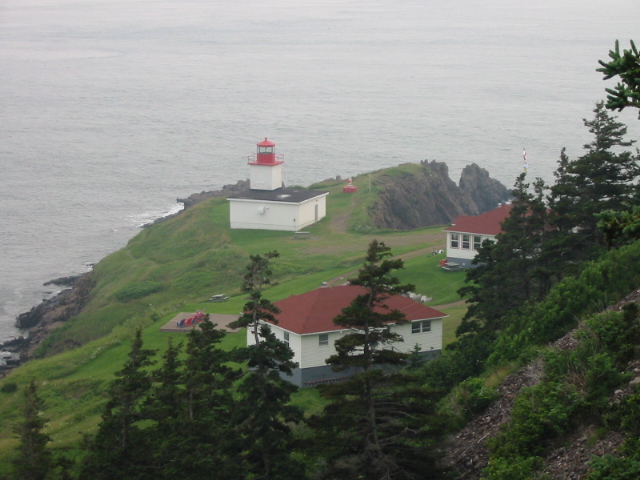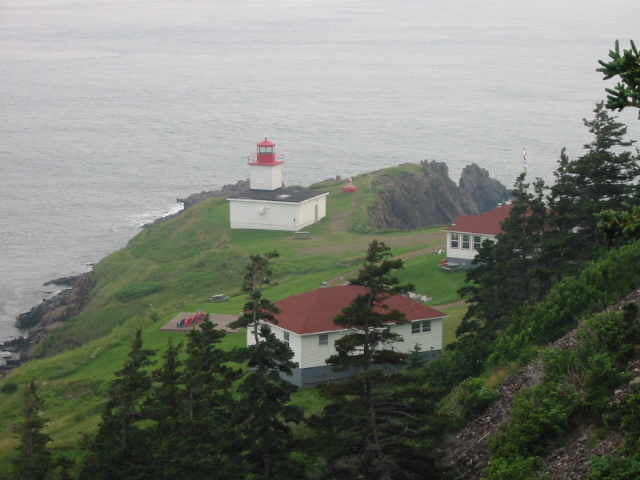 Wednesday, July 27
This was a day of way too much driving. From Truro I went to the Fortress of Louisbourg. This is one of those recreated colonial-era places where they dress up and play act as residents of long ago. It was a long way to go for something I really didn't enjoy very much, and it didn't help that it was a foggy, drizzly day. Then I drove to Baddeck, where I spent the next two nights.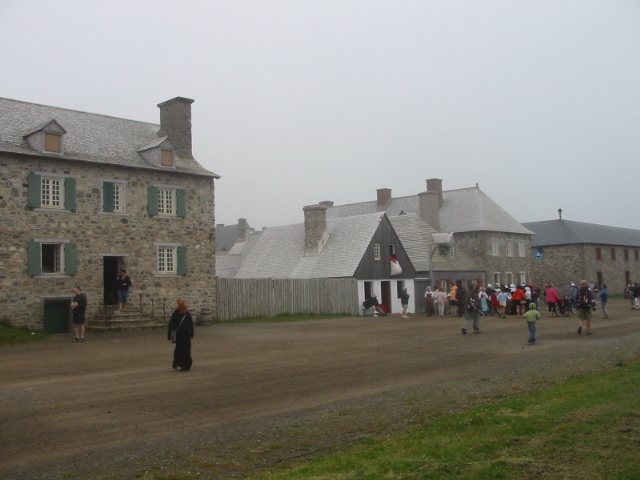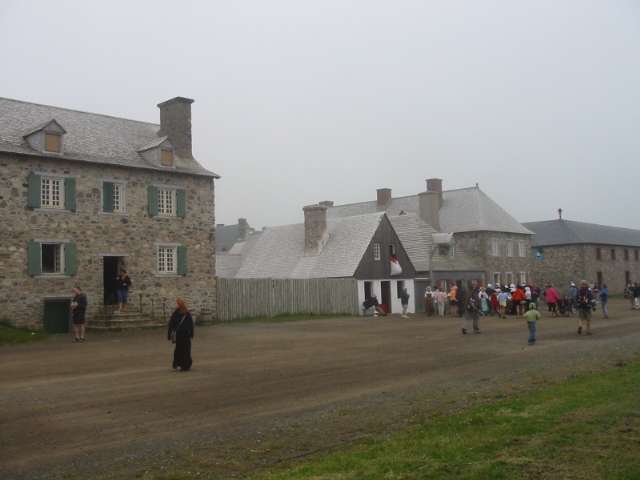 Thursday, July 28
This was a real highlight of my trip in terms of the beautiful scenery I saw. I drove the Cabot Trail. First I stopped at the Alexander Graham Bell museum, located near the site where Bell built an estate.
The Cabot Trail is a loop of about 300 kilometers around the perimeter of Cape Breton Island, passing through Cape Breton Highlands National Park. It is much better done over several days, but I did the entire thing in the one day. The scenery was breathtaking. I stopped so frequently to admire the vistas, and also to do some hiking, that I didn't get back to Baddeck until well after dark.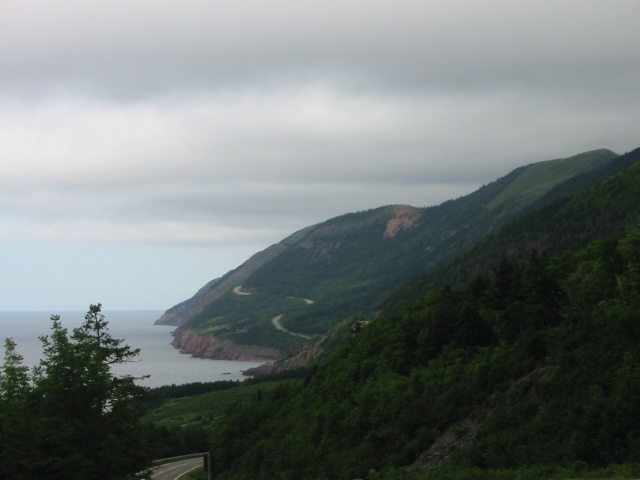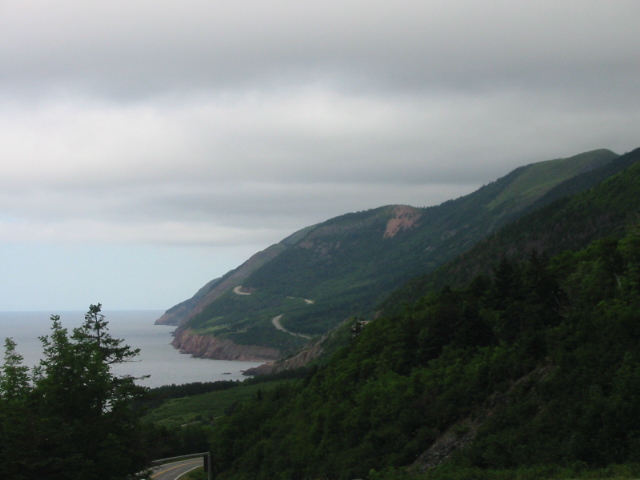 Friday, July 29
After another long day's drive I got to Halifax. I stopped at York Redoubt National Historic Site, which has been a fort at the entrance to the Halifax Harbour since 1793. I spent the night at a cheap and charmless motel on the outskirts of the city.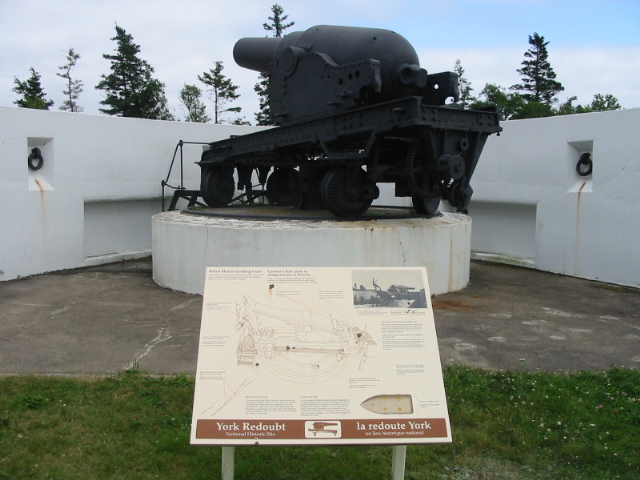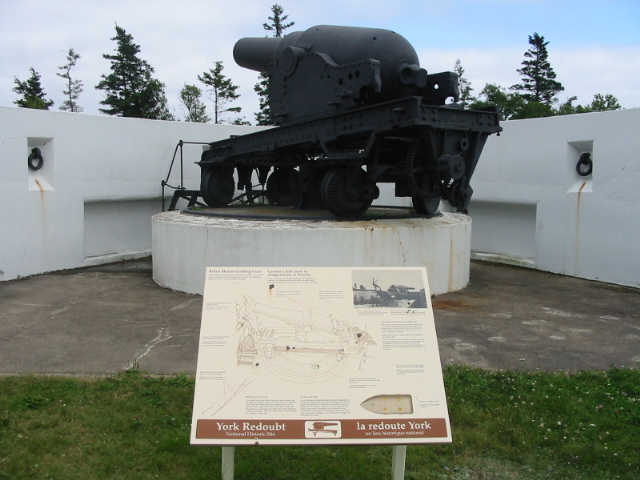 Saturday, July 30
I spent the morning exploring Halifax and visiting the Citadel, a star-shaped fort built in 1749 at the top of a hill overlooking the harbour. Then I drove to Peggys Cove, with one of the most picturesque lighthouses anywhere. I passed through Mahone Bay and several other coastal villages before arriving in Lunenburg, a delightful town filled with colorful clapboard houses, where I spent the night at the lovely Atlantic Sojourn B&B.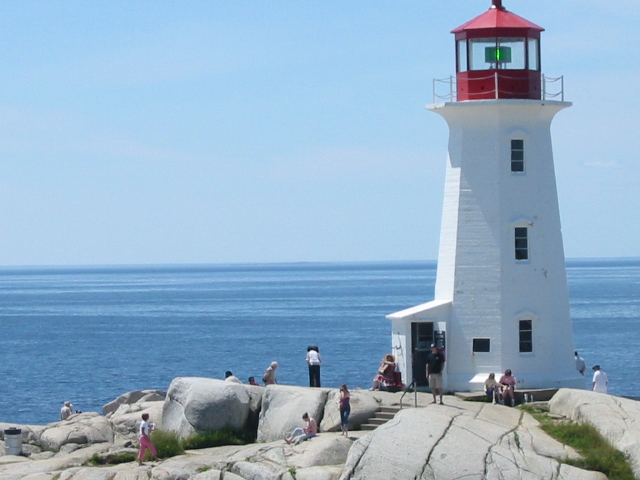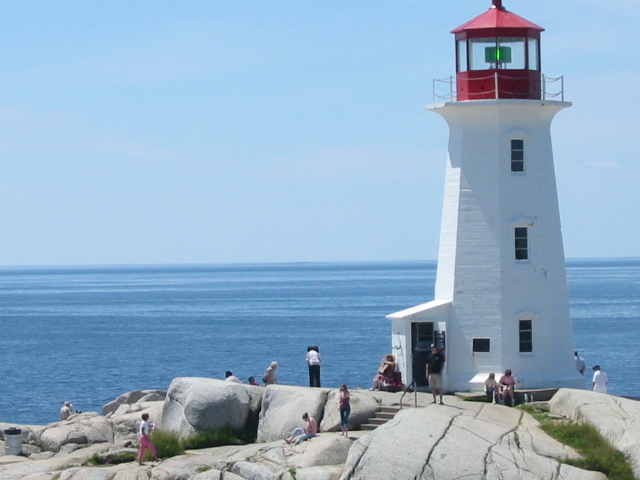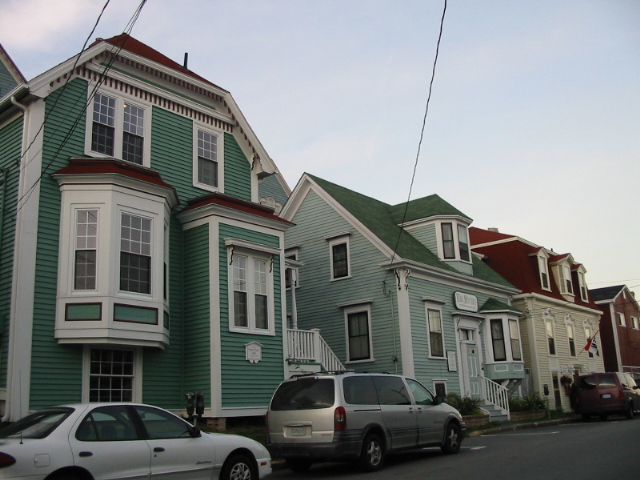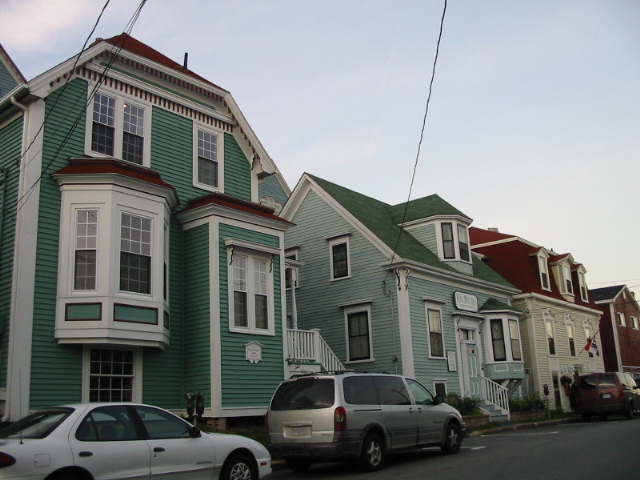 Sunday, July 31
From Lunenburg I drove south to Yarmouth, stopping along the way to check out the many small resort towns along the coast, including Shelburne and Lockeport (with Nova Scotia's first provincially designated streetscape). Once I got to Yarmouth, I went to see the nearby Cape Forchu Lighthouse before catching a car ferry (which no longer operates) back to Bar Harbour. I found a cheap motel to spend the night in the Bangor area, and then on Monday, August 1, I headed back to the airport in Portland and flew back to Seattle.