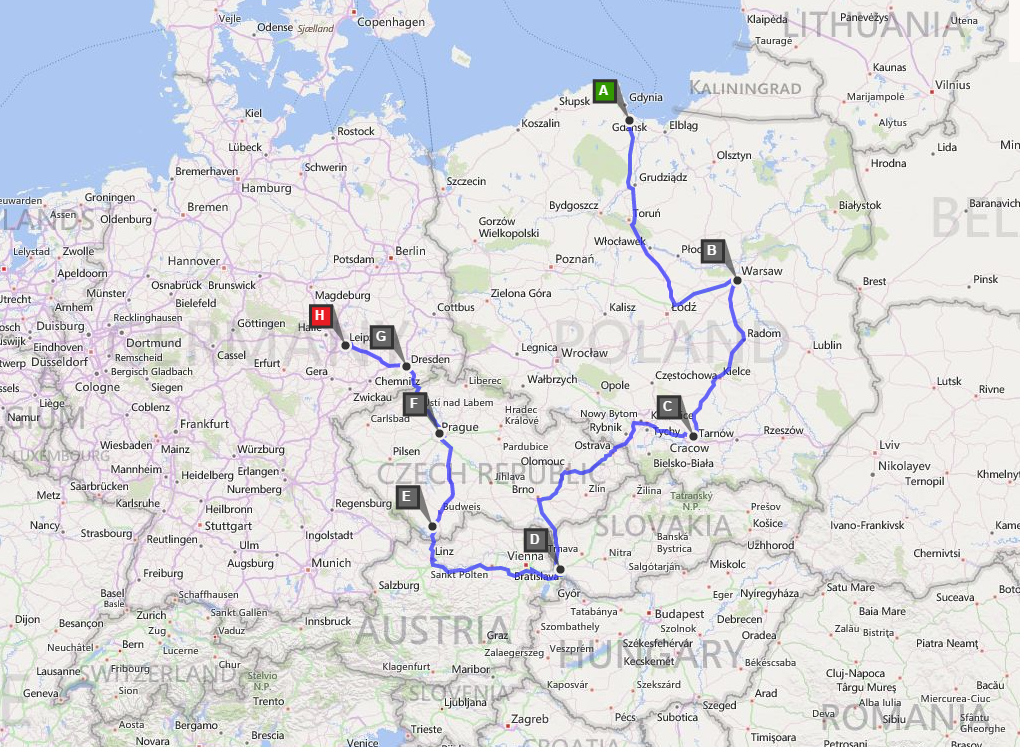 A: Gdansk
B: Warsaw
C: Kraków
D: Bratislava
E: Český Krumlov
F: Prague
G: Dresden
H: Leipzig
Total distance: nearly 2000 km (1200 miles)
That's about twice as many places as I can reasonably expect to see in three weeks, at least the way I want to see them. The problem I keep facing with this itinerary is what to cut out of it.
Berlin, everyone tells me, deserves a week by itself, and Prague probably merits close to that. So then what else do I include?
Or do I cut Berlin? I could actually include Berlin in my Next #1 itinerary. I could do a week in Berlin, take a train to Amsterdam, spend a week there, and then hit Belgium for a week. But even then, what do I include in this itinerary?
Continue reading "Next #2: Poland, Czech Republic,Slovakia, Germany" →