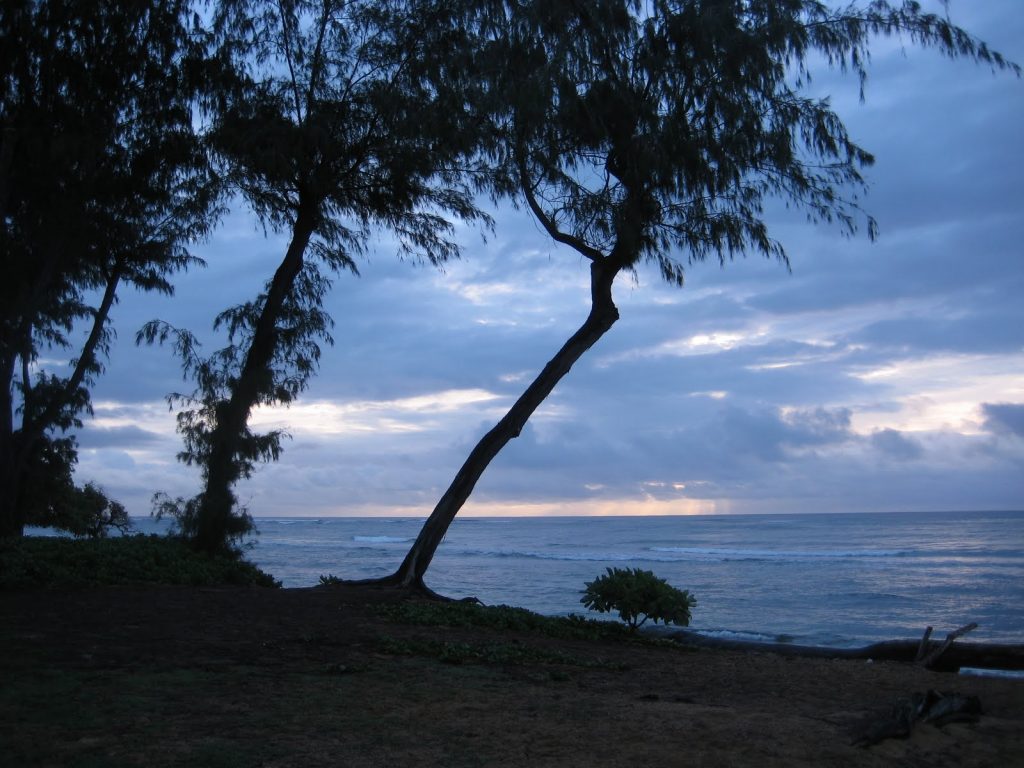 I completed my quest to visit all 50 states in February 2011, when I celebrated my birthday in Hawaii. I went for a week to Kauai with my good friend Margot. We stayed at the Aston Islander in Kapa'a, and we had a rental car for the entire week, so we were able to get around and explore the island.
I'm not a beach person, but I loved relaxing by the pool, drinking piña coladas, and I enjoyed the day we spent at the beach in Poipu, snorkeling and riding the waves. But we also did a fair amount of sightseeing.
We planned ahead for two sightseeing excursions. One of those was a helicopter tour that included a landing on the edge of Waimea Canyon. There we met Keith Robinson, an interesting fellow to be sure.
We also took a boat tour from the harbor at Kikiaola, on the south shore, around the west side along the Nā Pali Coast. We got to see some whales and dolphins and sea turtles.
I read somewhere that people like to go to Hawaii when the weather is bad where they live. Unfortunately, the weather isn't always good in Hawaii when it's bad at home. On the day we drove along the north shore to Ke'e Beach, it rained pretty steadily, so we didn't get to hike even a short segment of the Kalalau Trail. We did stop in Princeville to check out the posh St. Regis Hotel. Fortunately we had reasonably good weather the rest of the time (except for a downpour that welcomed us when we arrived at Lihue Airport). So we had lots of opportunities to sit in the sun, swim in the pool, and see some great scenery. We attended a luau at Kilohana plantation and we took a tour of Allerton Tropical Garden. All in all, it was exactly the kind of vacation it was supposed to be: relaxing and thoroughly enjoyable with some great natural beauty.
Kauai is a stunning island!
Photo Albums
General pictures (176 photos)
Snorkeling in Poipu (18 photos)
Boat tour (69 photos)
Helicopter tour (99 photos)
Allerton Tropical Garden (129 photos)