My itinerary for my Central Europe trip is now settled.
After I finalized the dates and cities, JayWay came up with several options for lodging in each city. But I was not really pleased with many of the options. I was really hoping for apartment‐style lodging, but in most every instance they offered only hotels.
So I asked them to come up with some different choices, and after a few days, they updated the list. This time, I was very happy, and I made my selections. In addition, I have started buying tickets to some music performances in a few cities, with more to come as the date approaches.

Prague (4 nights)
After my overnight flight and a connection in Frankfurt, I arrive in Prague at 1:30 pm. I'm staying in the
"One‐Bedroom Cozy Apartment" at U Kapra Apartments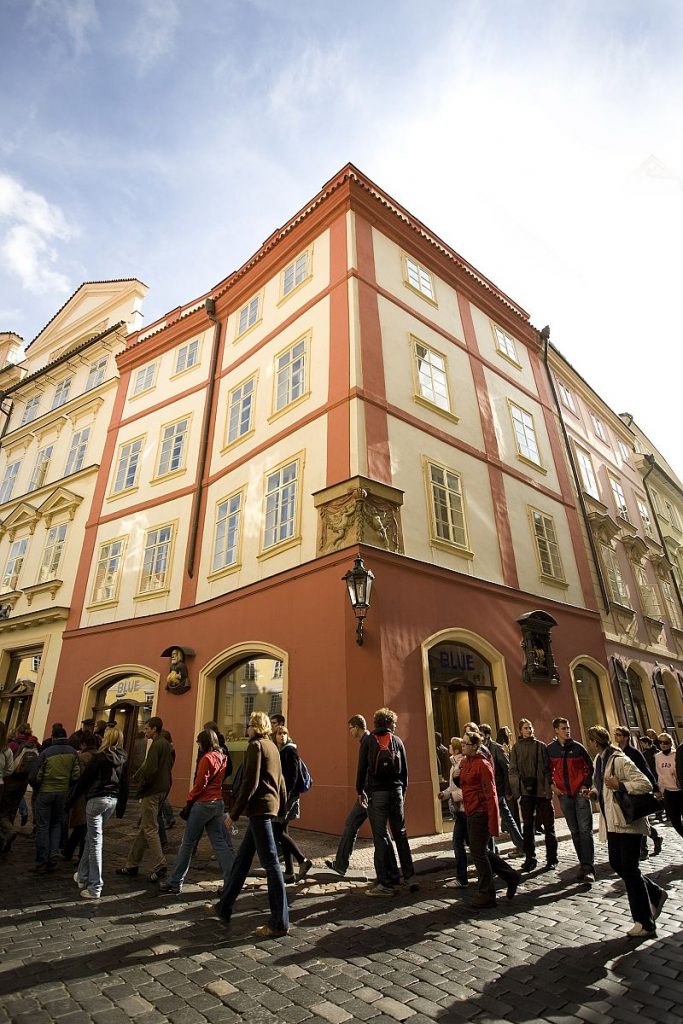 Even though it's described as "cozy," I think it will be very roomy, and the location is ideal, in the heart of Prague's historic district, just a block away from the Old Town Square.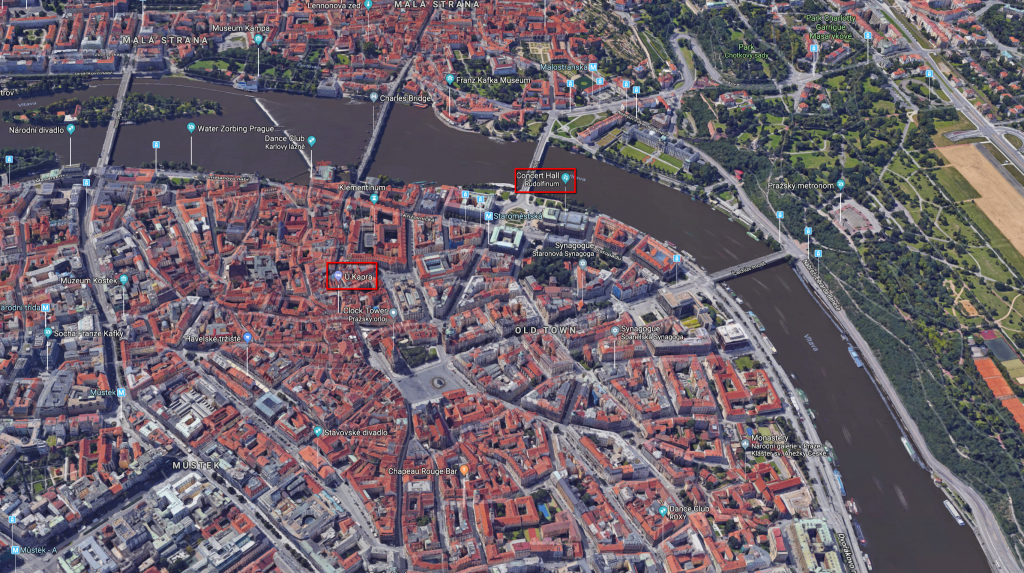 On my first morning in Prague, JayWay has scheduled a private walking tour. Then that evening I bought tickets for a performance of the Dvořák Stabat Mater by the Prague Radio Symphony Orchestra at the Rudolfinum. (Indicated on the map, it's just a seven‐minute walk from where I'm staying.)
My next two days in Prague are open. I am considering a day trip one of the days, most likely to Kutná Hora. On my last night I have tickets to another concert at the Rudolfinum, this time by the Czech Philharmonic, conducted by Semyon Bychkov, performing Mahler's Symphony No. 9.
Dresden (5 nights)
I'll travel by train from Prague to Dresden (about 2 1/2 hours), where I have another great apartment in the heart of the city, at the Aparthotel Neumarkt.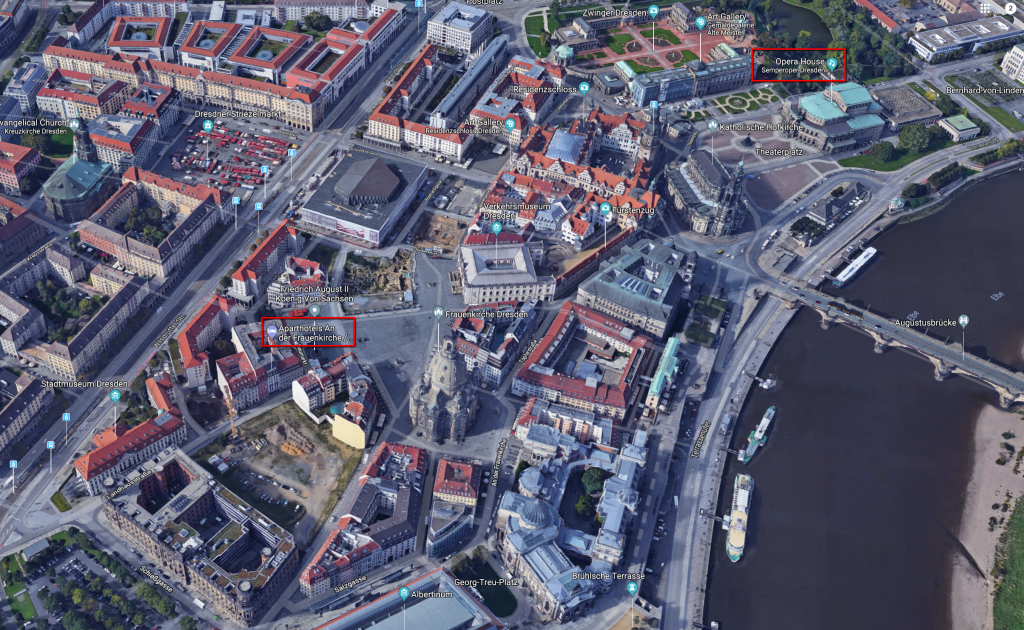 The day after I arrive in Dresden, I'll have a group walking tour. The rest of the time will be free, except on the third evening, when I have a ticket for Jean Philippe Rameau's opera Platée at the Semperoper.
I don't really think there's much reason to stay five nights in Dresden. The reason I decided to spend that much time there is so that I can use it as a base for several day trips I'm interested in:
Leipzig
My original plan included spending a couple of nights in Leipzig, but I decided not to relocate, and I'm hoping I can see and do everything I want in Leipzig in a day.
Görlitz
Görlitz wasn't even on my radar when I began planning this trip, but then several people recommended it, so I began to do some research and discovered that there is much there that would be worth taking a train ride to see.
Saxon Switzerland
Saxon Switzerland is another place I'd never heard of until after I began researching this trip. From all accounts it is filled with gorgeous scenery and great hiking trails. But I don't want to plan this one in advance if I can avoid it, as I would only go on a day with good weather.
Berlin (5 nights)
From Dresden I travel by train to Berlin (less than 2 hours). Again I will be staying in an apartment in an area called Kollwitzkiez, on the edge of one of the most desirable neighborhoods in the city, Prenzlauer Berg.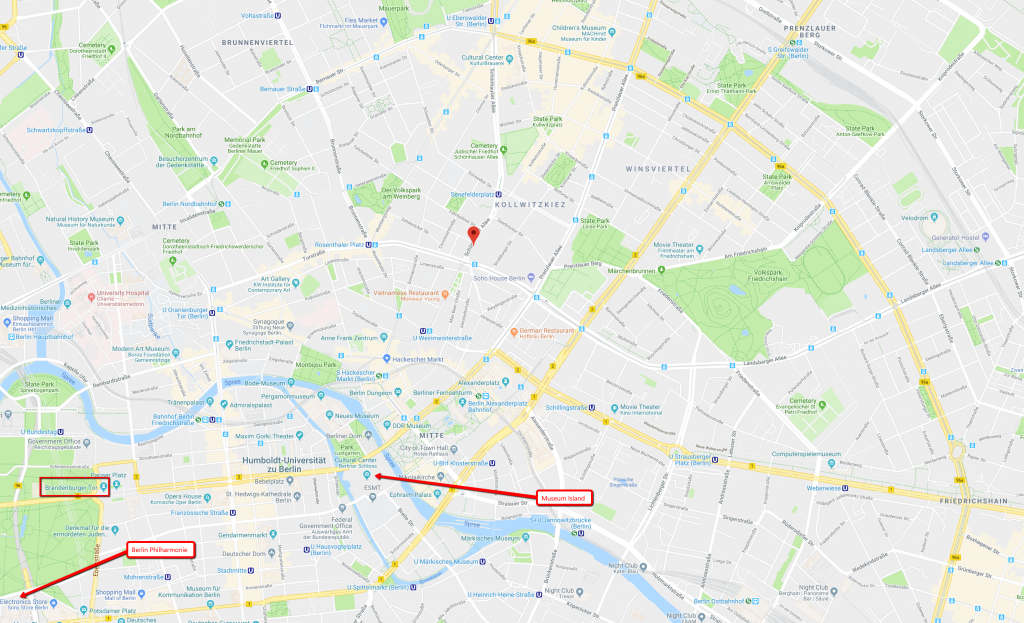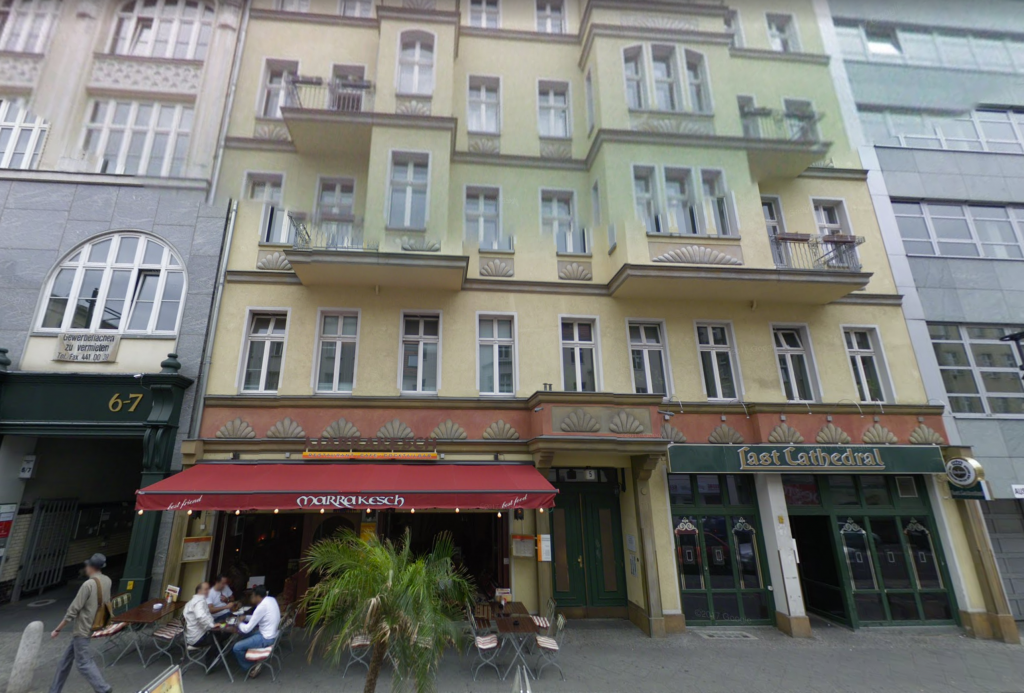 Berlin is huge, and I expect five days there will barely allow me to get a feel. I am sure I will be relying on public transportation, which is supposed to be excellent. The only day trip I'm planning is to Potsdam. Other than that, I am sure I will find enough to see in Berlin to keep me very busy. JayWay has scheduled a group walking tour of Jewish Berlin, which I'm sure will be very interesting.
I really wanted to hear the Berlin Philharmonic while I'm there, but they will be on tour elsewhere. I did get a ticket to a piano concert by Grigory Sokolov at the Berlin Philharmonie, so at least I'll be able to hear some music in that space. (There's been no announcement yet about what he will be playing.)
I also got a ticket for the Deutsche Oper. They are doing an opera I am completely unfamiliar with, Der Zwerg by Alexander von Zemlinsky, a composer I've heard of but know nothing about. It turns out the opera is based on the story "The Birthday of the Infanta" by Oscar Wilde.
Warsaw (3 nights)
From Berlin, I head into Poland, where I spend the remaining two weeks of my four‐week adventure. My first stop is Warsaw, about 6 hours by train from Berlin.
My original plan was to go to Wrocław, then Kraków, and then Warsaw, but that would have meant being in Warsaw over Easter, when a lot of things might be closed. So I shifted things around. This will put me in Wrocław for Easter, but I'm not as worried about things there being closed, since there aren't any "things" there I am especially wanting to see.
In Warsaw I'm staying at the Chopin Boutique B&B. It's about a 25‐minute walk to the Old Town.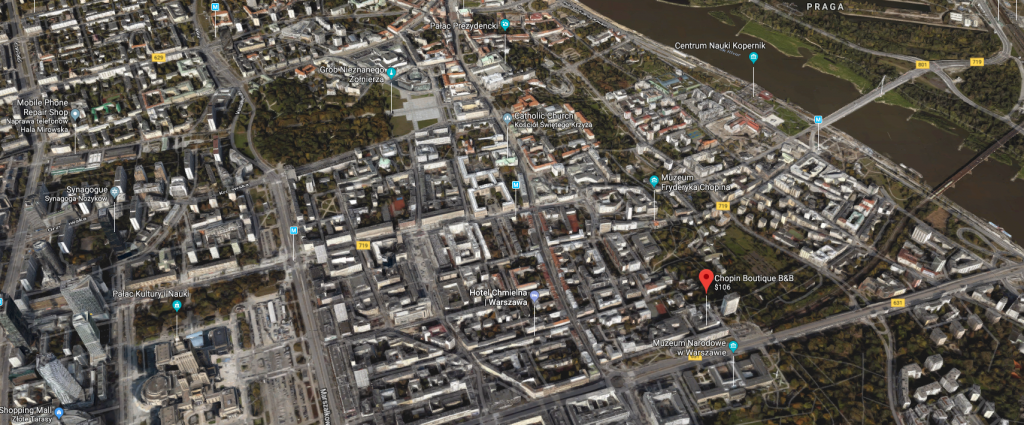 Depending on what's available with the holiday, I might consider a day trip to Łódź, a city with a rich Jewish history. At the time the Nazis occupied Poland, Jews made up one‐third of the city's population (over 200,000 out of 600,000). When the Soviet army liberated the city, fewer than 800 Jews remained. I've heard the Jewish cemetery is worth a visit, and there are a number of other sites in Łódź I'm interesting in seeing. It's about 90 minutes by train from Warsaw, so definitely possible, but there's so much to see in Warsaw, so I'm not sure if I'll make it there.
Kraków (4 nights)
Krakow is probably the Polish city I am most excited to visit. Not only have I heard so much about how beautiful it is, but it is also at the epicenter of some of the most tragic and powerful events of World War II. Krakow is a short distance from Auschwitz. It was also the home of Oskar Schindler.
The train from Warsaw to Kraków takes about 2 1/2 hours. I'm staying in a studio apartment at Antique Apartments.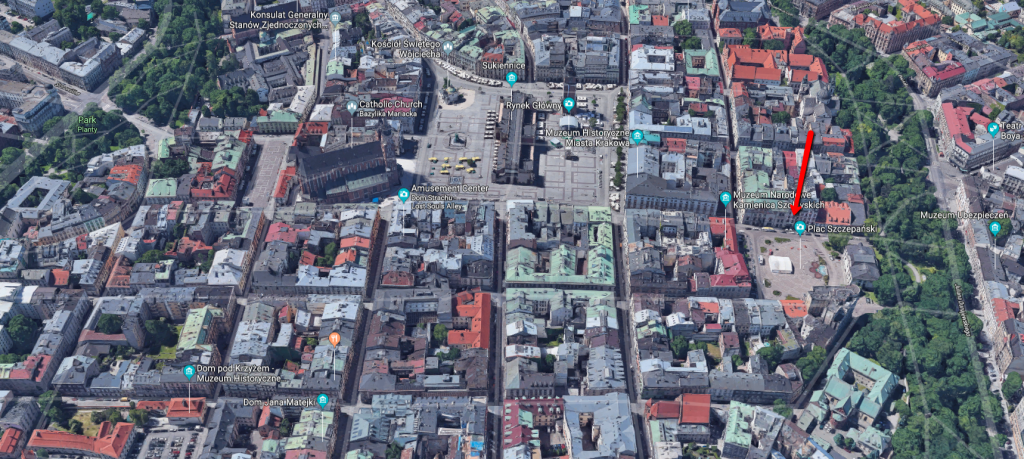 JayWay has scheduled me for a group walking tour on my first full day. That leaves me lots of free time both to explore the city on my own and to take some day trips. In addition to Auschwitz‐Birkenau, I'll plan on visiting the Wieliczka Salt Mine. These can be done in a combined single‐day tour, but everything I've read from people who have done that convinces me it's a bad idea—a lot of walking, and emotional overload.
In Kraków I will definitely plan to visit the Oskar Schindler Enamel Factory, Wawel Castle, and the Cloth Hall, plus so many other interesting sites. I am looking forward to exploring the Kazimierz district, and I think it is the kind of city that I will be happy just to wander around and explore without a plan.
Wroclaw (2 nights)
The first time I heard of Wrocław was a few years ago when the girl who used to cut my hair told me she was going to Poland to visit her boyfriend. He was living in Wrocław. After she got back, she said how nice it was, and then I kind of forgot about it.
Soon I started reading about Wrocław in various blog posts and forum posts, and then, when I started planning this trip, it showed up on virtually every suggested itinerary for Poland. So I decided to check it out. It's about 3 hours by train from Kraków.
I have no idea what I'll do there. Especially since I'll be arriving on Easter Sunday, and then, according to JayWay, here's what happens on Monday:
On this day, everyone sprays water on family members, friends as well as strangers. This was a tradition of Pagan tradition. This symbolizes spring time cleansing from illness and dirt and awakening of nature. Maidens sprinkled with water on this day, it is thought, will marry soon. No surprise that this day is also known as the Wet Monday.
I'm staying at the Europeum Hotel, which seems to be in an ideal location near the heart of the old town. JayWay has me scheduled for a three‐hour private walking tour on Monday. I think I'll be able to fill the rest of the time just by a combination of independent exploration and relaxation (also independent).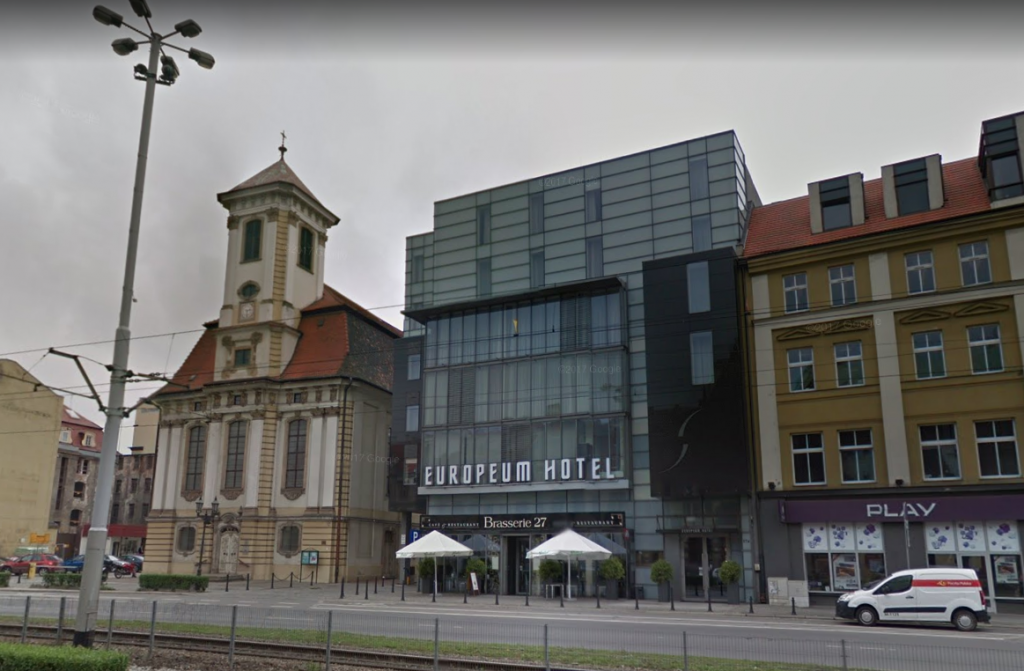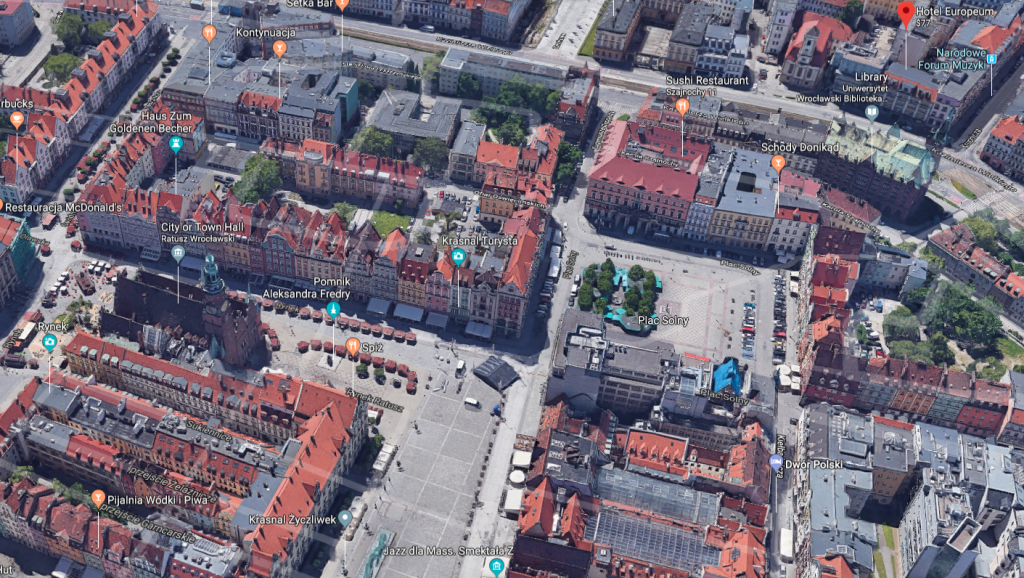 Torun (1 night)
I can't remember how I heard about Toruń, but I did hear about it and decided it would be worth an overnight stop. It's about a four‐hour train ride from Wrocław.
I'm staying at the Hotel Spichrz. I don't have any plans for what to see in Toruń, but I've read it is one of the most beautiful cities in Europe, and its old town is a UNESCO World Heritage Site. It is also the birthplace of Copernicus. From Culture Trip, I get the impression I will wish I had more time there.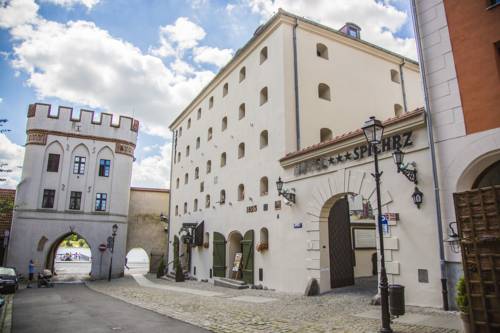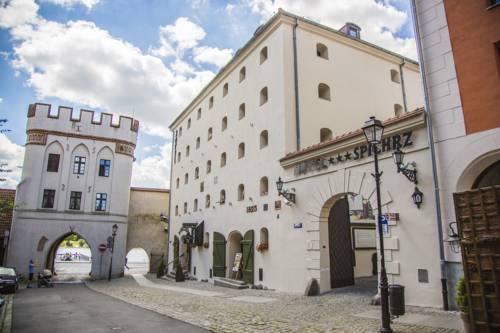 Gdansk (3 nights)
My last three nights are in Gdańsk, just under three hours by train from Toruń. I mostly know Gdańsk as the birthplace of the Solidarity movement that led to the end of Communist rule in Poland and, ultimately, throughout central and eastern Europe. But it was also a member of the Hanseatic League and was a semi‐autonomous city‐state claimed by both Germany and Poland between the two World Wars. So there is a lot of history there.
I'm staying at the Gotyk House, right smack in the middle of the old town. JayWay has a private walking tour scheduled on my first full day in Gdańsk, and that should give me enough time to see other sites on my own, plus take a day trip to Malbork Castle.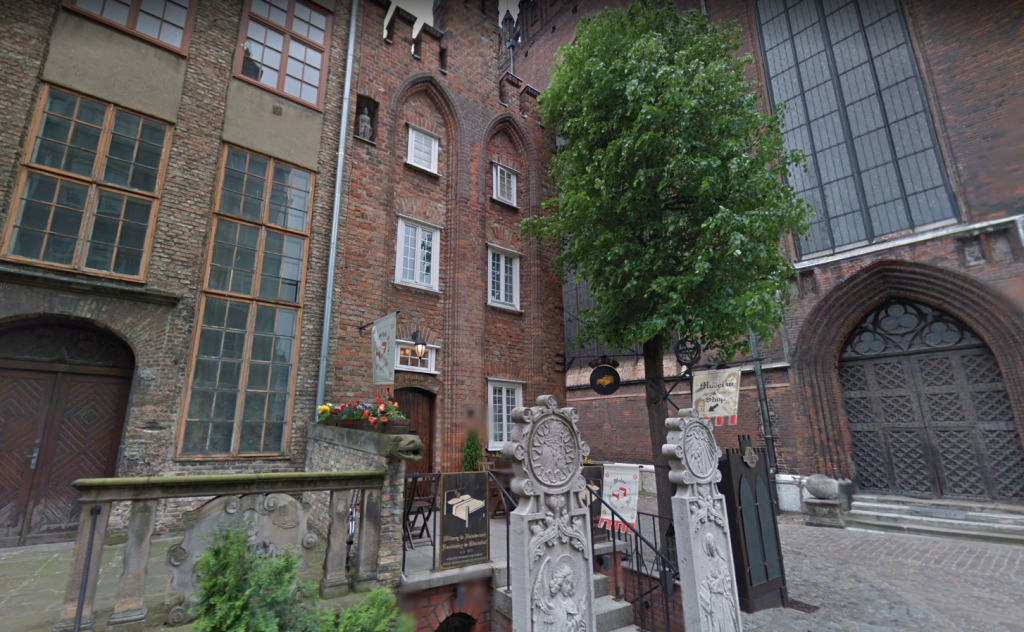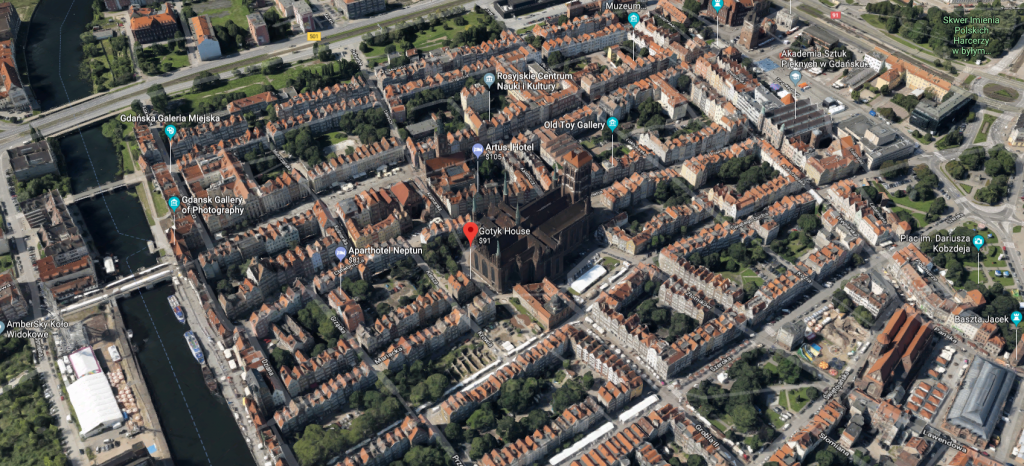 I am hoping for more music opportunities in Poland. Some of the venues don't have anything available yet, and because of Easter, some of them have nothing scheduled. But I should be able to hear some Chopin somewhere, and hopefully something else.